Dear coworkers,

Beloved two-year-old Israa from Kurdistan became this week the 77th child from Iraq, Gaza and Syria entrusted to us by the Father in 2019 for heart surgery in Israel. Jana shares that Israa's already back home with us tonight in Jaffa:
When I found out that I was going to go to the hospital today, I was really looking forward to a visit with Israa. I was hoping her chest drain would finally be removed so I could hug her; the last time I saw her she was constantly whining the Kurdish word for "arm." I couldn't believe it when her dad told me they were coming home. This unexpected news was too nice to be true.
After a nurse had confirmed that Israa could be discharged I quickly ran to her room and found her crying in her bed. The only thing she was wearing were these blue pants from the hospital. I was glad that she calmed a bit down when she saw me. Together her dad and I got her dressed which made her quite upset and she started crying again.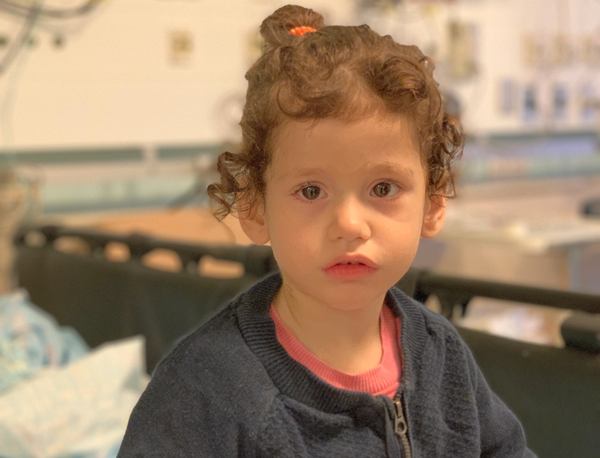 Her tangled hair reminded me of what she had actually been through, all of the pain and the fear and the loneliness; especially in these situations it's even more beautiful to know that Jesus has sustained all of this when he went to the cross so that one day we could be free from this suffering forever.

It was so lovely to see how Israa finally recognized what was actually happening. When we were standing in front of the elevator with all her bags she finally gave me this smile again that I hadn't seen since her surgery (the cutest smile in the world). Israa will have her follow up appointment next week, but until then she will stay with us and get as many hugs as she wants.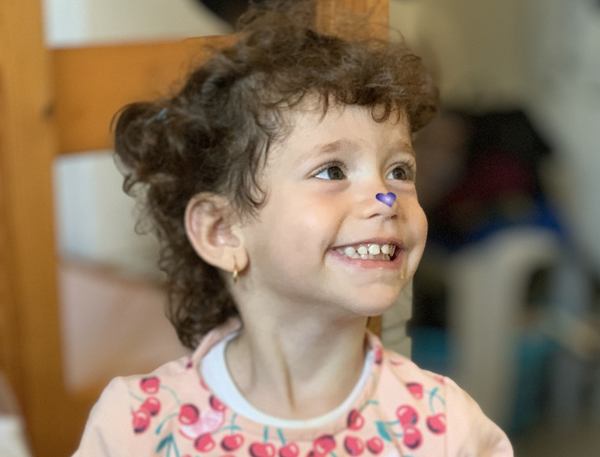 Just three days later one-and-a-half-year old Daryan became the 78th child of 2019, and Colin found him today fast recuperating, to his mother's joy: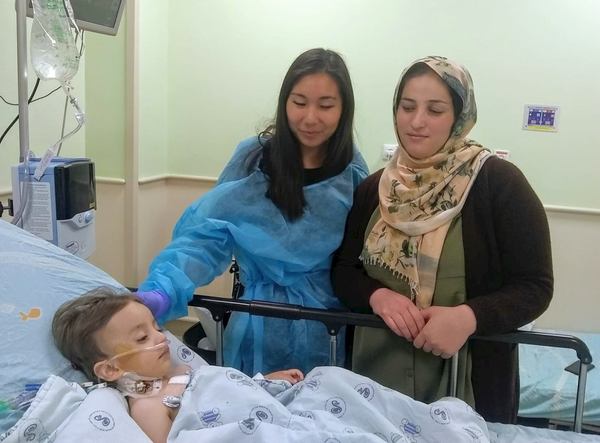 And Colin adds that little Neena was called in today, and in a few hours, God willing, she will become the 79th child of 2019:
Before she left Jaffa, we all gathered together as a community to pray for Neena and her family. We prayed for peace for her family. On the way to the hospital, I asked what emotions Neena's mother was experiencing. She said that she was not afraid or fearful.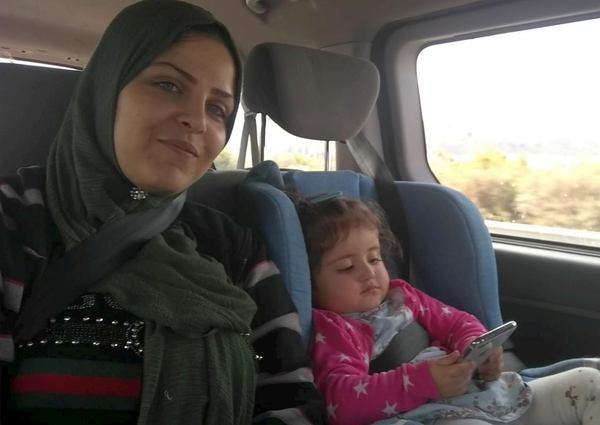 Neena loved playing at the hospital. She did not enjoy the different tests as much, but after her tests she quickly recovered and resumed running around the hospital.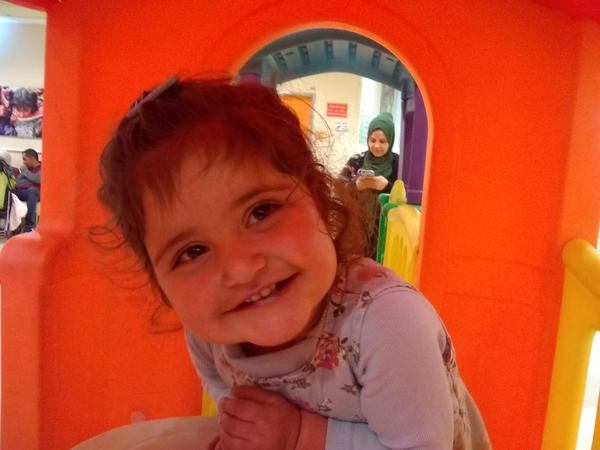 She was so tired later that she fell asleep in the waiting area. Her mother carried her to her hospital bed and she slept soundly.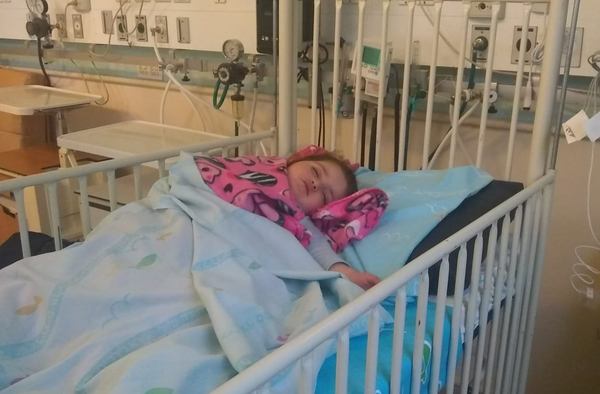 Throughout this whole admission process, I could feel the peace of God encompassing us all.
And now our 80th child, teen-aged Mustafa, is lined up and just awaiting his call next to the hospital: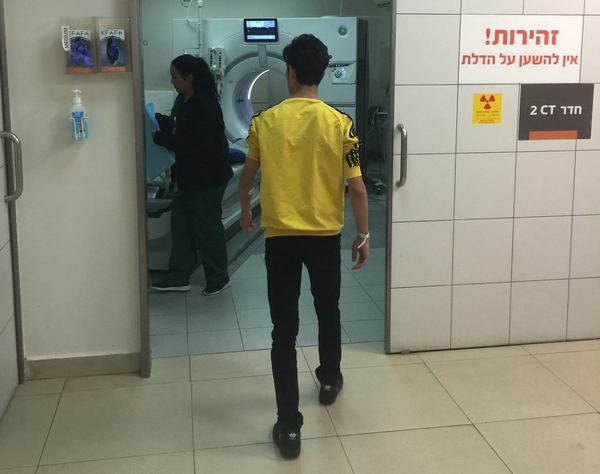 Friends, in our community we try to avoid the temptation to boast in numbers. I'm sharing them tonight, I hope, instead as a call to prayer. Since we've never seen so many children helped in a year, our year-end commitments are far higher than we've ever faced. Thank God, we already received nearly $10,000 this week toward those bills. To see the constantly-updated balance that remains, you may click here and select "Help to cover the year end hospital bills for children operated on by Israeli doctors in 2019."

And beyond that, we're facing some critical decisions this week about what to commit to in 2020. Through the years we've found that if we'll exercise our mustard seed of faith, that others will join with us. We need to hear from the Lord about his plans for us. In our community discussion this morning we all agreed that following our own plans and desires is vanity that will lead to nothing. Please seek his face with us.

From where does my help come?
My help comes from the LORD,
who made heaven and earth (Psalm 121)

We might also pray for the UK election coming up on Thursday. Whichever way it goes, it will be the most consequential election for the Jews of the British Isles since Benjamin Disraeli became the first Jewish prime minister in 1874 (he was also baptized an Anglican, referring to himself as "the missing page between the Old and New Testaments.") 

The issue this time is the perceived anti-Semitism of the hard-left Labour candidate Jeremy Corbyn–and especially that the orthodox chief rabbi has made an unprecedented political intervention by openly calling for Corbyn's defeat. This will be a turning point for the British and European diaspora. If Corbyn wins, many Jews say they will consider leaving. And if he loses, as is likely, the left will blame the Jews and their hatred will only intensify. 

Only a European political problem? Consider this insight into the psyche of our Jewish brothers in the US, who started nervously texting each other when they realized that all three law professors advocating for the president's impeachment this week were Jewish–and the lone professor opposing them was Roman Catholic!

So much history complicating our relationship. What a miracle it will be when, as Paul tells us, Messiah himself will create one new man in place of the two, so making peace.

Jonathan for Shevet Achim

"Behold how good and how pleasant it is when brothers dwell together in unity" (Psalm 133).