Dear friends,

Only a range of snow-capped mountains separate me from Iran as I write you tonight. As Frank and I drove up to the base of those mountains at sunset in northern Iraq, I remarked that we were approaching Mordor. 

It's not the lovely people of Iran who are evil–at least not any more so than the rest of us. It is the diabolically-driven religious dictatorship, which is crushing its own people into the dust, and willing to pay any price in order to get its hands around the necks of the Jewish people. Just this month they've mercilessly gunned down an estimated 1000 of their own citizens, who were protesting their grinding poverty while the wealth of Iran goes to take over Iraq, Syria, Lebanon, and Gaza–all to tighten the noose around Israel.

And you're probably not hearing it in your news, but the death toll has now surpassed 500 Iraqis who have also dared to protest against Iranian domination of their land since October 1. And even today open warfare is breaking out in Beirut, as Iranian proxies have also opened fire with rubber bullets, tear gas and water cannons on Lebanese protestors.

And here we are on the Iranian border on a mission of mercy, bringing medicines to nine-year-old Lawi who is in heart failure: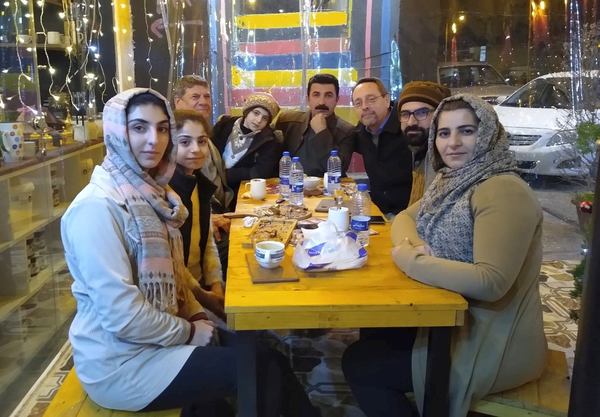 Doctors in Israel sent Lawi home last week after determining there was no surgery that could help him. May our visit be a prophetic sign: while life means nothing to the rulers on the other side of these mountains, in Messiah's kingdom every life is precious. And it is his kingdom that will prevail.

At the other end of northern Iraq the Kurds face another potentially genocidal enemy across the mountains in Turkey. And from the Turkish border area two new children Halbast and Khonav flew into Israel yesterday, escorted by our senior nurse Colin in a rare Sabbath transfer due to their touch and go condition: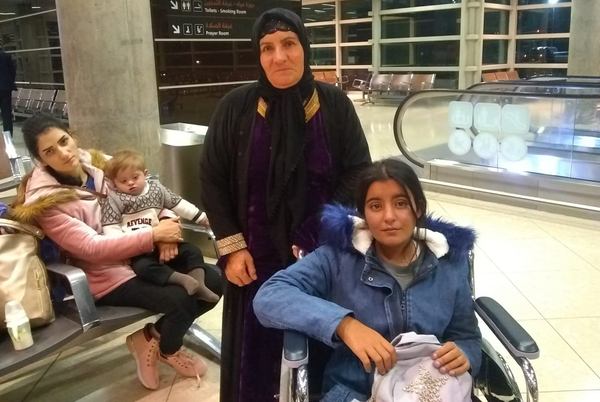 The significance of Israel's helping hand is not lost on the Kurds. They strongly identify with Israel precisely because the same enemies which hate them–the religious dictatorships in Iran and Turkey–also hate the Jewish people. As Frank and I are traveling, we are opening up Ezekiel 38 with our Kurdish hosts:  Did you know that a Jewish prophet 2600 years ago identified these same countries Iran and Turkey as coming against Israel at the end of this age?

(How could Ezekiel have known? Click here for this week's must-read essay of how Iran and Turkey were Israel's greatest allies just a few short decades ago).

Our Muslim neighbors are wonderfully eschatologically minded. Please pray with us that these discussions may bear fruit, and result if God wills in the forming of groups to study his word.

And may we also lift up his word among his own chosen people. This evening the VP of finance at our main partner hospital emailed to remind us that we have a large bill due at the end of the year for all the 2019 surgeries. I replied that we will be able to make a modest payment of about ten percent next week, and that we are waiting for year's end. I helpfully added a word from Psalm 37:  The salvation of the righteous is from the LORD; he is their stronghold in time of trouble.

That really caused her to worry: "You have to do something" she fired back.

So friends, let's do something and go to prayer. Our former senior nurse Ruth wrote tonight and reminded me that this weekend marked the 25th anniversary of the registration of Shevet Achim with the Israeli government. Our unbroken testimony through all those years is that God provides. We've never yet been ashamed and unable to keep our commitments. I'll admit that the size of this year's bill is intimidating if it were up to us (you can click here and go to "year-end hospital bills" for the updated outstanding balance). But praise God, neither our salvation nor the good works that follow depend on us. With the heart of small children let's humbly trust in our Father.

Jonathan for Shevet Achim

"Behold how good and how pleasant it is for brothers to dwell together in unity" (Psalm 133).