This evening as we were going to see the Hanukkah lights in Jerusalem, celebrating the triumph of light over darkness, Colin received word that Mustafa was still in the operating room at the hospital. The whole Shevet community joined hands in the street in the Old City of Jerusalem, and lifted up his situation to God.
It was just last night at 9 pm that the long-awaited call came: Kurdish Mustafa should rush to the hospital for his surgery the next morning.

He's become dear to our community as he has waited with us in Israel the last two months. Really he's waited for this day for all of his 16 years. So he seemed incredibly cheerful for someone going in for open-heart surgery: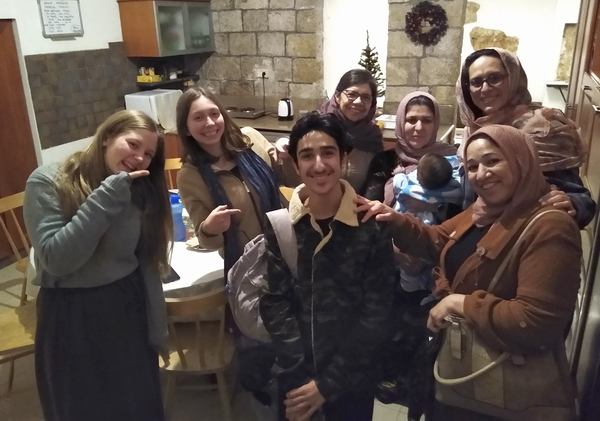 He kept on smiling even when he reached the hospital, despite painful blood draws from both his arms:
And he was still smiling when we left him with a late-night pizza, just before the midnight deadline to begin fasting for his surgery: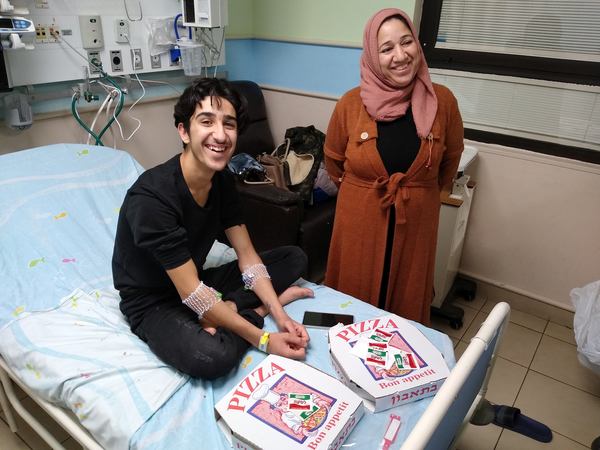 Today there was rejoicing when word came around 3:30 that Mustafa's surgery was finished, and doctors had succeeded in saving his aortic valve: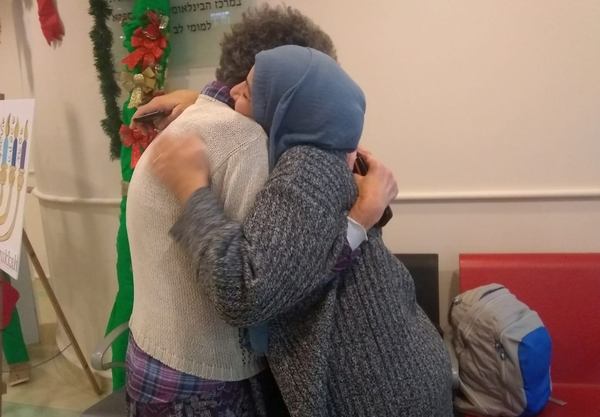 But then hours ticked by, and Mustafa still didn't emerge from the operating room. Doctors were struggling to control post-surgical bleeding, and told the mother the situation was critical. It was 8:30 pm–12 hours since the start of his surgery–before he was stabilized enough to even come into the ICU: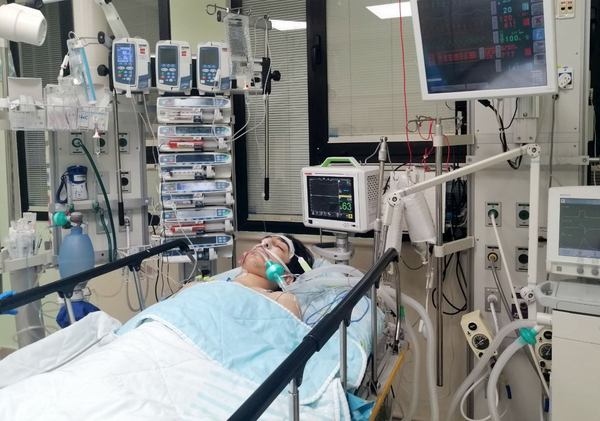 So friends, would you pause now and join us in calling out to our Father for this young man and his family? We're trusting God and praising him for his good work to give Mustafa, and his family, a new heart.

I never would have expected it at the start of the year, but it appears that Mustafa is the 90th child from Iraq, Gaza and Syria which the Lord has put into our hands for heart surgery or interventional catheterization in Israel in 2019. We thought we'd been hard-stretched when we reached 56 surgeries in 2018. 

But those of you who've been with us know that we're just a small community waiting to be blown by God's spirit in whichever direction he chooses. And we've trusted him these last 25 years, that as we follow him, he will be with us. So this year when the life-and-death emergency newborns started flooding in from Gaza we decided not to turn any of them away.

That left us with outstanding bills from Israeli hospitals of about $550,000 at year's end (after they took more than half of the costs on themselves). And honestly, it's a joy to be in this situation again, as we've been year after year. We want to be in that place where if God doesn't show up, we're finished. There as Paul wrote neither we nor anyone else can think we did this by our own power.

It's been encouraging to see friends old and new, many young, rallying to join us in this place in the last two weeks. As of this hour, the online tally on our donation page shows that only $341,562 is still needed. That's still way beyond us; but we have confidence from the word of God that when we put all we have into his hands, he has the power to multiply.

Let it all be to his glory.

Jonathan for Shevet Achim

"Behold how good and how pleasant it is for brothers to dwell together in unity" (Psalm 133).