Dear coworkers,

The last minutes of this decade are ticking away here in Jerusalem, and we're launching into a decisive new decade, one that will bring drastic change and prepare the ground, I believe, for the return of our Messiah.

So we talked in our community this morning about what we should do: retreat in fear? obsess over apocalyptic theories? Or, as we read in 1 Peter 4,
The end of all things is at hand…
Keep loving one another earnestly…
Be self-controlled and soberminded…
As each has received a gift, use it to serve one another.

Friends, let's gird ourselves and work while it is still day. Let's love each other earnestly. And let's use our gifts to serve each other and our neighbors. 

There's been a wonderful response to help with our year-end commitments to Israeli hospitals. At this hour, the counter on our website shows that we've received over $221,000 toward our obligations of $550,000. Would you join with us in showing gratitude and trust to our Father, and listening for his direction as we go forward?

And a special request to join us in intercession for 16-year-old Mustafa from Kurdistan, who over the last two months in Israel has become a much-loved younger brother in our community: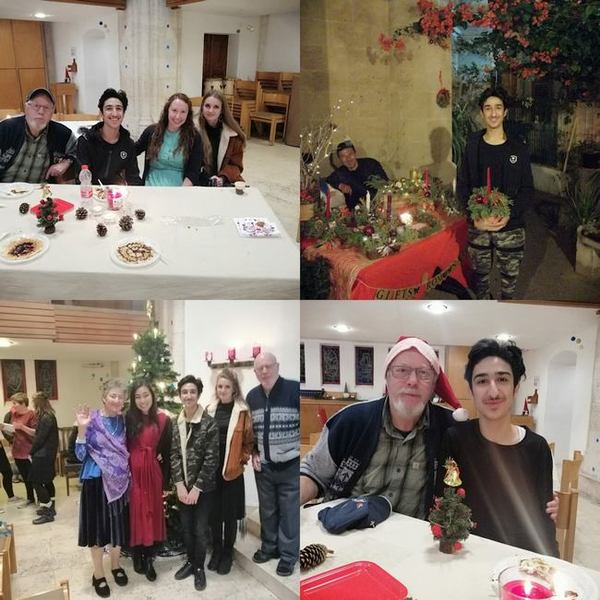 He's still in critical condition and with kidney failure after uncontrolled bleeding extended his surgery to 12 hours. Let's call on the power of the resurrection of our Lord, and trust him with Mustafa's life and with our own as we enter the Twenties.

Jonathan for Shevet Achim

"Behold how good and how pleasant it is for brothers to dwell together in unity" (Psalm 133).