Dear friends,

Do you remember that spring morning in 2003 when American forces first entered Baghdad, after months of dire warnings of the hatred and guerilla warfare awaiting them? The soldiers pulled down a huge statue of Saddam Hussein and an angry crowd of Iraqis indeed gathered–to vent their rage on the statue, hitting it with their shoes and dragging it through the streets.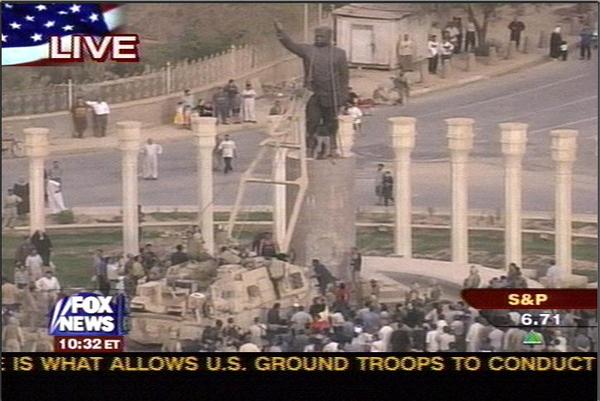 The truth is that our lovely, humble neighbors in the Middle East are often nothing like their religious and political leaders would have you believe. I think we're seeing that again this weekend. From most of the media you'd think the Muslims of Iran and Iraq are united in righteous indignation over the killing of Qassem Soleimani. 

But think about it. Just a few weeks ago Soleimani's Revolutionary Guard gunned down at least 1500 Iranians in the streets as they protested his squandering of their nation's resources on foreign terrorism. And during the same period, and on Soleimani's orders, Iranian militias were murdering some 500 unarmed Iraqi youth who were also peacefully protesting his interference in their country. No wonder that Iranians were handing out sweets to celebrate his death, and Iraqis were dancing and waving flags in the streets.

Should we as followers of Messiah also be celebrating? I'll confess I feel a thrill at seeing the oppressed delivered from ruthless murderers. For this purpose, Paul might argue, governments were instituted. And it's just a hint, a foretaste, of that glorious day when Messiah himself will step back into history and finally bring justice and peace to this weary world.

The day the news broke I was reading Psalm 140: "May calamity hunt down the man of violence (hamas in Hebrew)." And yes, Soleimani was the chief sponsor of Hamas in Gaza. "I know that the LORD upholds justice for the poor and defends the cause of the needy."
We may see some chaotic days ahead in Iraq. Today the parliament, viewed by many Iraqis as under the thumb of Iran and therefore illegitimate, approved a somewhat vague call to rid Iraq of foreign forces. (Kurdish parties were tactfully missing from the vote). But let's suppose the Americans are in fact pushed out of southern Iraq; there will then be an almost irresistible pull to simply relocate them to the Kurdish region of northern Iraq, where there are already American bases. This may finally mean the breaking up of Iraq, and independence for Kurdistan. Indeed an American senator has already provoked widespread speculation about this today on Twitter:
Well there's only one who knows the future, and that's our Father–and those biblical prophets to whom his spirit has revealed glimpses of what is to come. This weekend Michelle and I listened to a vodcast which we felt gave a compelling picture of the prophetic destiny of the Kurdish people, and left us feeling privileged to be working with them. If you can set aside 43 minutes, then grab a tea and biscuit and have a listen.

And just where do we stand concerning the continuation of our work? We had a beautiful year-end response with over $250,000 given toward the hospital bills for over 90 heart surgeries/caths in Israel. A further $295,000 is still outstanding at this hour. Four Kurdish families are due to leave Israel this week after their treatment, and we'll be taking a break to wait on the Lord for the next couple of weeks before inviting more. 

I'm convinced that when we've given all that we have, the Father is well pleased to do the rest. 

And finally tonight, thank you for your prayers for 16-year-old Mustafa after his so-difficult surgery, and please let's continue. The doctors say they're in for a long hard fight for his recovery, but as Marilyn shares there are signs of hope:
Mustafa is sedated but not completely.  He can hear the nurse and can hear when we speak to him as well. Sundus was talking to Mustafa and praying, stroking his hand which was out from under the sheet.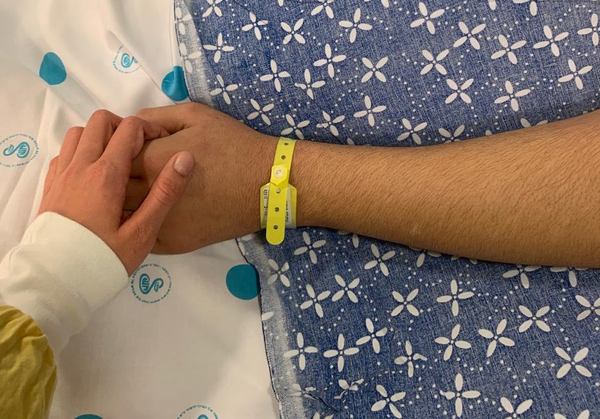 Suddenly, he very slowly moved his arm and moved his head. At that moment, I felt like an intruder. This most wonderful moment was between mum and son. Mustafa was conveying that he heard his mother and our tears flowed.
Jonathan for Shevet Achim

"Behold how good and how pleasant it is for brothers to dwell together in unity" (Psalm 133).