Dear friends,

It's been a long slow exhale for us since the end of 2019. Coming to terms with the size of the bill for all the kids we brought to Israel. Watching to see what funds will come in, waiting to hear what the Lord is saying to us.

Tonight it feels like we're starting to breathe again. Not that much has visibly changed; as of right now we've received just over half of what's needed for the 2019 hospital bills. But this week when our biggest partner hospital emailed about their bill, for some reason they only asked for immediate payment of half. It's increased my faith that "While God may be late, he's never too late."

So as I'm writing our senior nurse Colin is in the Amman airport, on her way to bring back to Israel the first three new children of 2020 from Kurdistan. One of them, two-year-old Shifaa, is so blue (60% of normal oxygen levels) that we felt she needed a medical escort with a portable oxygen collector, or POC (a bulky battery-powered device which can extract extra oxygen from room air for a patient).

As you might imagine, the airport security in Tel Aviv had a few questions when Colin showed up for boarding with this suspicious carry-on device: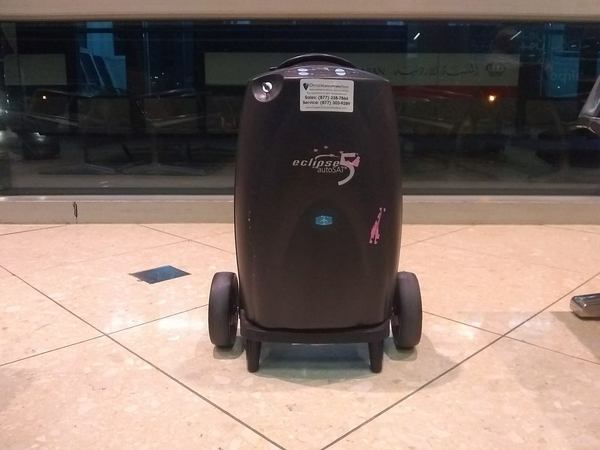 Prior to departing Israel, the security officers interviewed me for two hours regarding my previous travels, the purpose of this journey, and the ministry of Shevet Achim. My answers to their questions perhaps left them both perplexed and intrigued. I could only attempt to explain that my purpose in life is not to simply gain status or wealth, but to serve a God whose overwhelming love compels mankind to care for all–regardless of perceived status as neighbor, friend, or enemy.

Those who asked were moved to hear how the cardiologists in Israel care for these children from neighboring countries, and how they care not by basis of nationality but by diagnosis. And when asked about how I responded to caring for these children in light of the political circumstances, I could only say that my heart is to care for these children as human beings who possess intrinsic value of the imago Dei.

Then I was asked questions regarding the children incoming, and had the opportunity to briefly explain the cardiac diagnoses and expected surgical plan for the three children that are arriving–Imdad, Shifaa, and Roster. I had the opportunity to explain about the puzzling portable oxygen concentrator, and the anticipated oxygen support and urgency for surgical intervention. The POC confuses many, but it has provided the opportunity to share about God's work in Israel and the neighboring countries.
Indeed, now during the layover in Amman the POC has drawn the attention of two boys from Saudi Arabia, who just presented Colin with this drawing: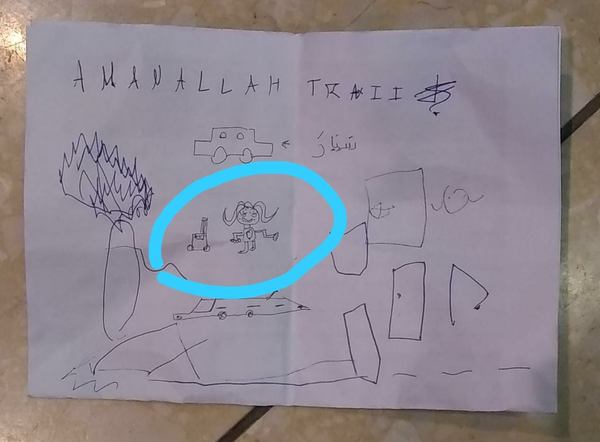 And shall we continue to help Gaza children in 2020? Most of the 2019 deficit comes from our decision to step into the gap for some 25 Gaza babies after the Palestinian Authority stopped referring emergency newborns to Israel for heart surgery. Because they were overnight life-and-death cases only one of these babies had Shevet local leaders in place to raise funds for her surgery. 

Today I took the hard decision to cancel the follow-up surgery for another of these children, Mohammed. Because his second surgery is not emergent, I hope we have time to wait for a local leader and/or other funding sources to appear: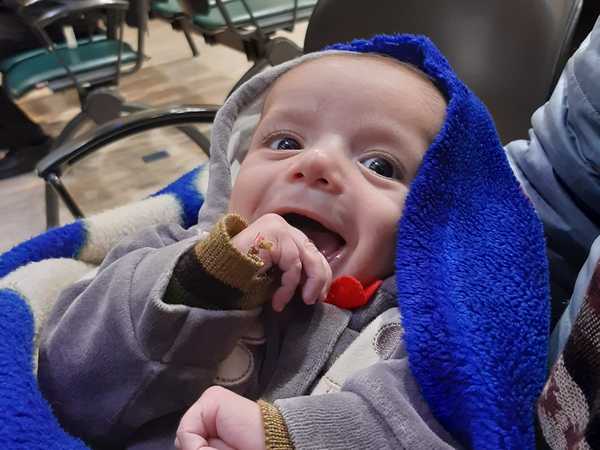 But also today came word of 12-day-old Hamada from Gaza, who needs just a simple balloon dilation of his pulmonary valve in order to live. Since his life is at immediate risk, and there are no other good treatment options, we did today ask Hadassah Hospital in Jerusalem to accept him, and we hope he can be transferred tomorrow morning.

Friends, if you could see these Gaza babies you couldn't help but love them. Last week I shared with you about Fathi, failing and alone in the hospital in Israel with only us by his bedside as family. Our coworker Lisa from Germany was with him in the hours before he died Friday morning: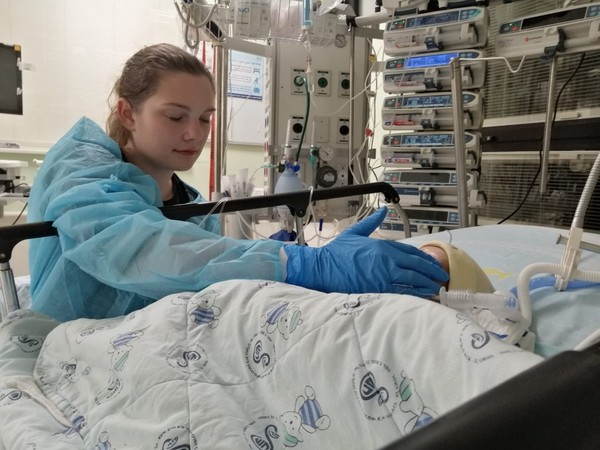 Sitting in his hospital room, I often looked out the window, and it made me sad that he never had felt the sun on his face or that he had never breathed in the fresh air after a rain shower. Now I know he is experiencing God's creation in its most intense form. He is wrapped in God's arms and his body will never fail him again.
Every second we had the privilege to be by his side is written in all our hearts. He is deeply missed, not only by us as the Shevet staff, but also by the hospital staff and the praying family all around the world. I can't put into words how thankful I am to have known him. He left this world surrounded by so much love for him.
Thank you for all your prayers.
The willingness of our coworkers to trust God through such pain is a big reason that many other children can live; here's Georgia's report on Aiman, one of those 2019 Gaza emergencies who came back to Israel today for a check-up: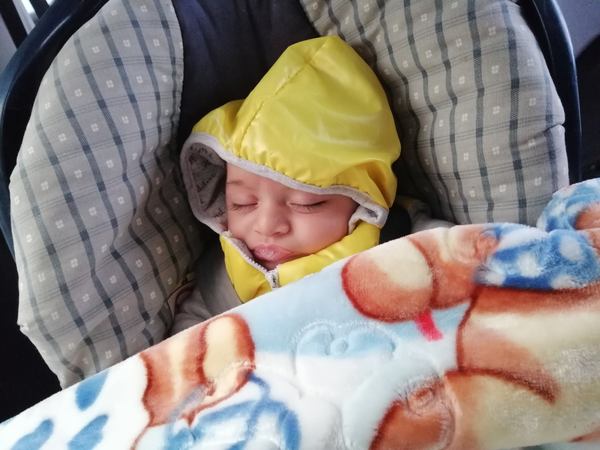 It was lovely to see Aiman and his grandma again. I remember around the time of the first surgery, she was so worried about how the baby was doing. This time, a few months later, it was clear for everyone to see how healthy Aiman is…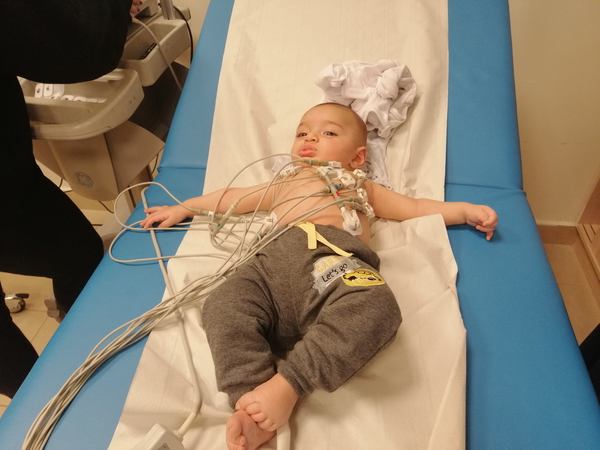 He is a beautiful baby, and a perfect size to hold! He is about 3 months old, and weighs just over 7 kg (15 lbs); he is strong enough to hold up his head for a lot of the time, he is moving nicely and extremely smiley. Archie and I enjoyed chatting with him as we waited for the doctor to finish writing his report.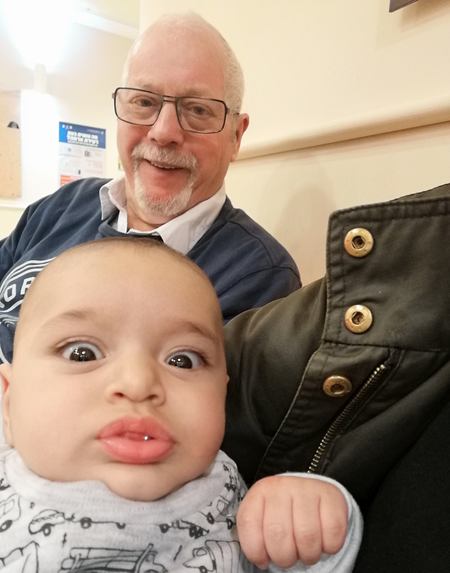 The good news for Aiman is that his heart is looking very well, and the doctor was happy to send him back home without the need for any medication. Thank God for the good news for Aiman's health.
Friends, that's the face of our deficit above. I can't help but believe we did the right thing to bring Aiman and the others. Let's trust God, keep listening, and carry on.

Jonathan for Shevet Achim

"Behold how good and how pleasant it is for brothers to dwell together in unity" (Psalm 133).