Do not be afraid, for I know that you seek Jesus who was crucified.
He is not here, for he has risen, as he said. Come, see the place where he lay.
Dear friends,
The women going to the tomb on Sunday morning were expecting a body, not angels telling them that Jesus was not here. In the gospels Jesus' ministry is incomparable with any other teacher or world leader. His death, as his disciples understood, was a violent, unjust ending to what they thought could be something great. They did not yet know that his death would lead to the greatest act of his ministry.
We are reading Jude in our morning meeting, and he warns about people appearing as believers and leading others astray, like "waterless clouds and fruitless trees in late autumn." Clouds hold the promise of rain and late autumn is the harvest. Both are instances of expectation of what is to come. But in this case, those in the church who teaching falsely are making promises that are void because they can't fulfill them. This could not be in starker contrast to Jesus. He is everything that we could want and more.

I say he is so much more than we could hope or imagine because of the verse above from Matthew. The women at the tomb were disciples and close friends of Jesus, this man who was without fault. He did not treat them rudely or objectify them, he was in every sense of the word perfect. They did not yet see that this great man they knew was much more than mere man, but they found out on the third day that he was so much more than they could have imagined. The greatest disclosure of God is in his son Jesus, and in light of this all the problems that threaten to overwhelm us shrink before the glorious reality that not only did He die for our sins, but He was raised from the grave.
This morning I was in the family side in Jaffa, and sixteen-year-old Imdad was sitting on the couch while Marya and Shifaa were on the floor playing. In the cupboard full of games I found a ping-pong set (also known as table tennis) complete with two paddles and a ball. I asked Imdad if he wanted to play, and his face broke into a big grin. We went out to the porch and he had the idea of putting two of the tables we use for lunch together to play on, and from his first serve I knew that I was playing against a master of ping pong–he was so good! After a few minutes Yahya, a ten-year-old boy from Gaza who is staying at the Jaffa base until there is a bed available at Wolfson hospital, came to see what we were doing. He shyly leaned in the door way watching us. We could tell he wanted to play, so I gave him the paddle and Imdad showed him how to properly hold it. I loved spectating this; in the warmth of the sun and the cool breeze gently blowing, I heard the resounding laughter coming from these two boys in front of me making crazy dives for the ping pong ball, and smelled the scent of Kurdish rice wafting from inside the house. I wish I could have frozen that moment.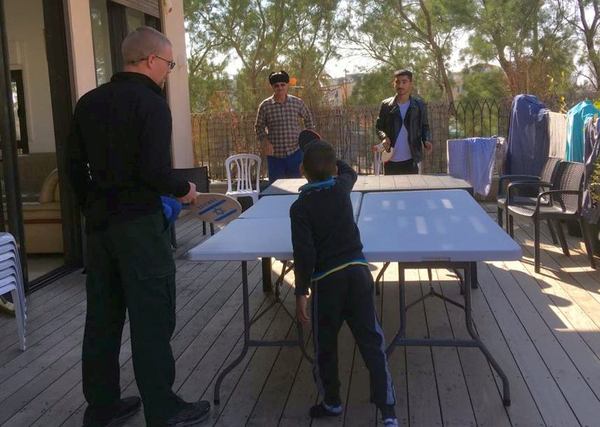 Because we have not yet paid off our outstanding 2019 hospital bills, we have paused all new non-urgent surgeries. For Imdad this means that he will be waiting until funds come available for his surgery. Unlike many other children who must first undergo catheterizations or CT scans, Imdad can go right to surgery whenever it is financially possible.
It is frustrating to be in this situation, but then I remember that since last spring, for various political reasons, the health ministry in Gaza stopped funding care for their patients in Israel, so the only option for urgent cardiac cases was Shevet. We took many more urgent children from Gaza than usual, which was a big factor in increasing the year end bill.
With the hospital bill looming large and affecting our current families, it's easy to be despondent. But our finances do not exist outside of the realm of God, the realm of the cross. We first must remember that we are trusting in Him who loves and gave Himself up for us. He paid a far greater debt for us on Calvary. May we be encouraged by the words of John Newton:
Thou art coming to a King,
Large petitions with thee bring;
For His grace and power are such,
None can ever ask too much.
19-year-old Khalid had a diagnostic cath last week, which the doctors will discuss at their conference. He spends much of his days in bed; while we were playing ping pong outside he was lying down. Any physical activity is tiring for him. His dad says Khalid has been out of school for some time, but he loves to read and to learn.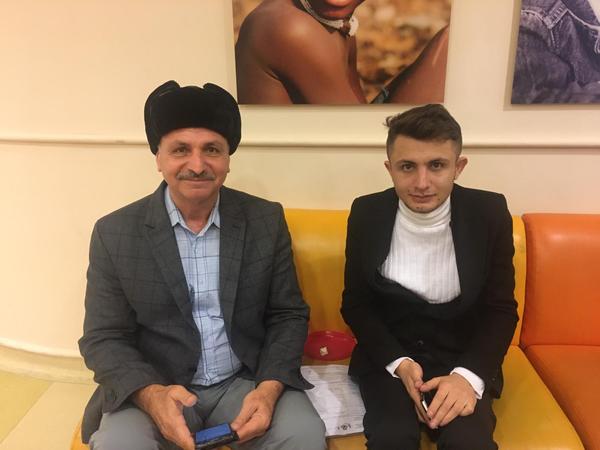 His father also shared details of their life in Kurdistan: as refugees from the Islamic State, he said that his time so far at Shevet has been the best in recent years. It is such an honor to serve and love him and his son. We pray that not only will Khalid's surgery be uncomplicated and successful but also that his time here would be like a stream in the desert; we pray he would encounter the Spring of living water.
I can't write about Khalid and Imdad without thinking of Mustafa (or "Mustafoosh" as so many of us lovingly called him). Praise God his kidneys are working well enough now to function without dialysis, this is a major victory. The main concern now is his lungs. He is on a very high degree of ventilation which keeps his lungs open as he is in lung failure.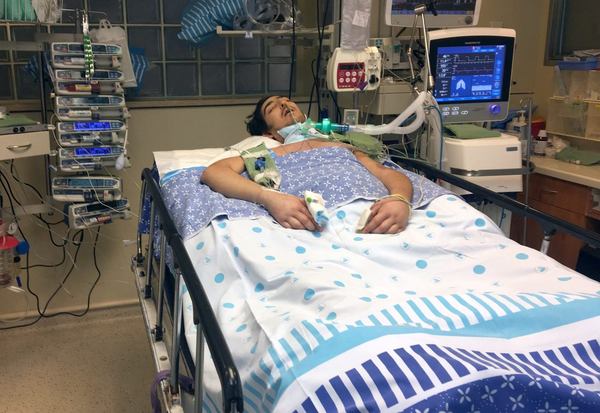 I'm always taken aback when I see his previous pictures on the Shevet website. His smile reaches up to his eyes and is striking as it calls to mind his presence in high definition memories.
How often we remark between one another how much we miss him. And still hope that his recovery will be full and complete.
The Jerusalem staff have been at Jaffa this past week, which has been a blessing for Mustafa's mother. She is close with all of us, but her relationship with one of the Jerusalem staff, Claudia, is very special. They seem to intuitively understand each other, and certainly their generosity of spirit, warmth, and liberality of love, makes them very similar.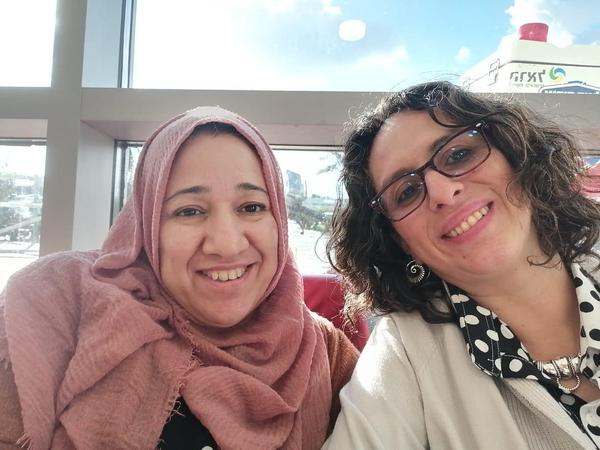 I've sometimes thought that if our prayers were answered based on the fervor with which we wished them to materialize, Mustafa's body would have stopped bleeding the moment it began. But prayer is not about our wills, nor much we want something, though that something may be good. It is about God's will and His design. And if he did not spare his only Son to make atonement for our sin, then no matter the wait or circumstances we can trust Him who loved us that much to sacrifice everything.
Four-year-old Asmaa, who arrived with Khalid, went to the emergency room this morning because of an irregular heartbeat. Please pray for her and her grandmother. Our nursing team is really great and attentive, so thank God for all of their hard work on behalf of our kids. Asmaa is very quiet, but she is starting now to share her huge, adorable grin.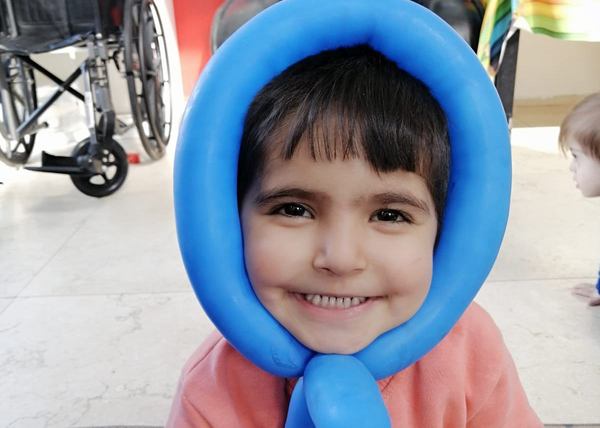 Yesterday she spent time with Jana playing with playdough and making snails out of it. She loves coloring and things that engage her mind, like the magnetic puzzle pieces we played with at the hospital. She is still in need of a local leader, so please pray about an advocate for this intelligent, beautiful girl!
Halbast, who has spent so much time in the hospital, was discharged early this week! His echo from today showed that there is still some fluid on one side of his chest, but his surgery results look very good. The doctor wants to keep him in Israel a little longer, but plans to send him home soon if he continues to improve.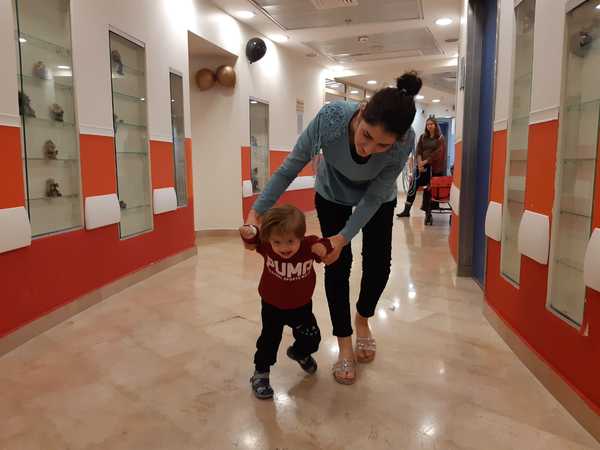 We're grateful, as Halbast and his mother endured a long stay at the hospital, sometimes discharged only to be readmitted because of concerning symptoms a few days later. It's hard to believe that both he and Khonav have been here since before Christmas, since he has spent a lot of that time in the hospital.
Marya will also hopefully be receiving good news tomorrow. After her second surgery and two catheterizations, we are optimistic that her echo tomorrow will be the last of her time here. Her cath last week showed her lung pressure is a little high and she has a remaining VSD, but the doctor who did the procedure does not think she will need further intervention at this time. Please be praying for our feisty Marya and her devoted father as they possibly can go home soon.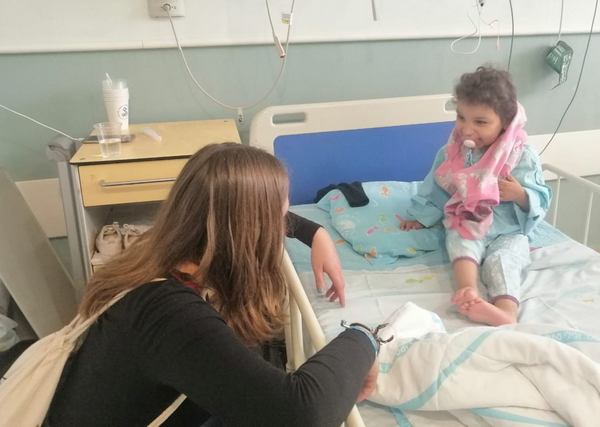 Finally, our beautiful Khonav had surgery last Thursday. When she came out of the operation Georgia exclaimed, "Khonav, my sister, you aren't blue!" And truly, since then everyone who has gone to the hospital comes home marveling at how pink she is and how much her skin tone has changed.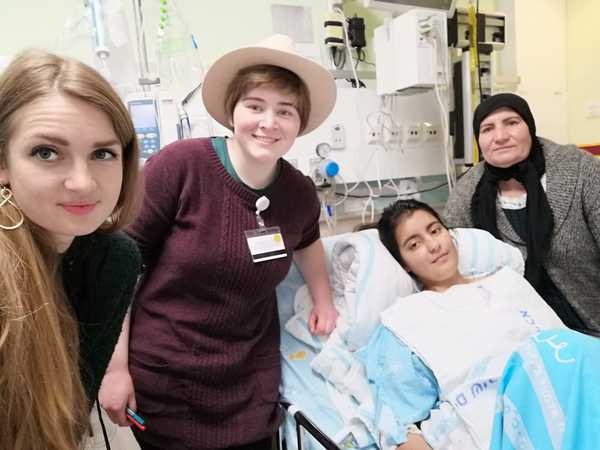 But we also can't help but be in awe of the kindness, patience, and love that Khonav and her mother possess. It is remarkable how much our lives are enriched by knowing this family.
I'm thankful that Jesus calls to relate deeply to the people in our world. He did not live in isolation from the world, instead he touched lepers to heal them when they had not had human contact for most of their lives. He was in touch with the cares and sorrows of this world. This is how he redeemed us: by becoming entangled with the mess of broken humanity. It is no surprise, then, that His Spirit draws His followers to do a similar thing, though it looks different in each person's life.
Blessings,
Alena for Shevet Achim