Dear friends,

I wrote you last Sunday of Jana's prayer: Lord I don't know if we can bear to lose any more children.

The next night Colin, Georgia and I were by the side of Mareta's parents as their three-year-old daughter took her last breath, as they collapsed in grief and sobbing in the hospital corridor, and again the next day as they buried her in the Latin cemetery on Mount Zion: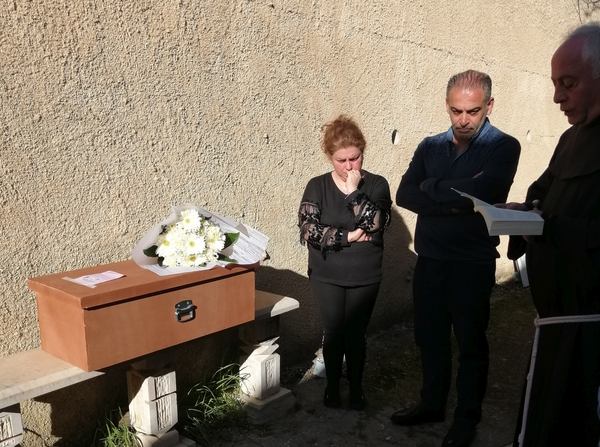 I share this painful story in order to share how our Father carries his people through. From the cemetery we went to see the empty Garden Tomb, and then to the Church of the Holy Sepulchre, as Mareta's Assyrian Catholic parents clung to the hope that here Jesus made possible the resurrection to new life of those who trust in him: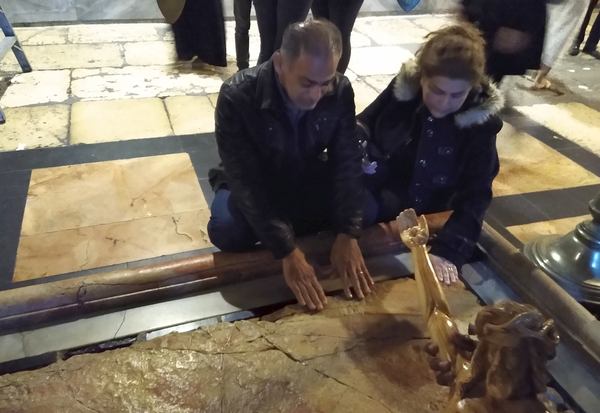 When we reached our Jerusalem guesthouse a hot meal was waiting for the parents (who had neither eaten nor slept for 24 hours), prepared by Seiji and Kathy, visiting leaders from a church in Tokyo. As Colin writes they seemed to be sent by the Father for such a time as this:
God knew that despite everyone's best efforts and prayers, Mareta would finish her race on earth in Jerusalem. He knew how devastated her parents would feel as they faced the loss of their only child. And so he brought another couple, who had also lost a little daughter, to provide them comfort as they walked through the valley of the shadow of death. He showed them in a tangible way that He was caring for them, and that they were not alone.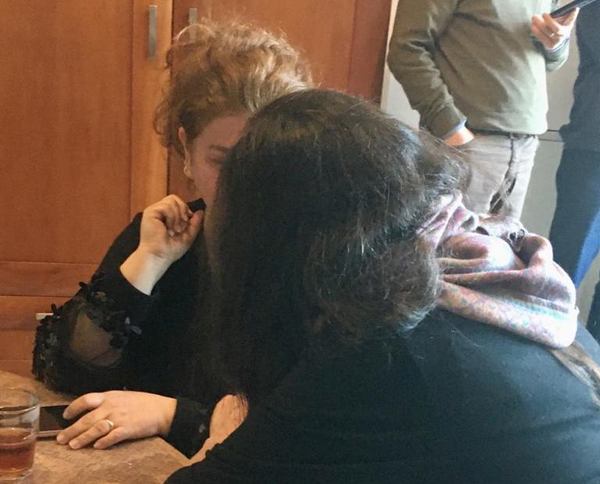 Mareta's parents flew directly home that night to the comfort of their family and friends, among whom we are grateful now to be counted. Before leaving the guesthouse they asked for our prayers that the Lord might yet give them another child.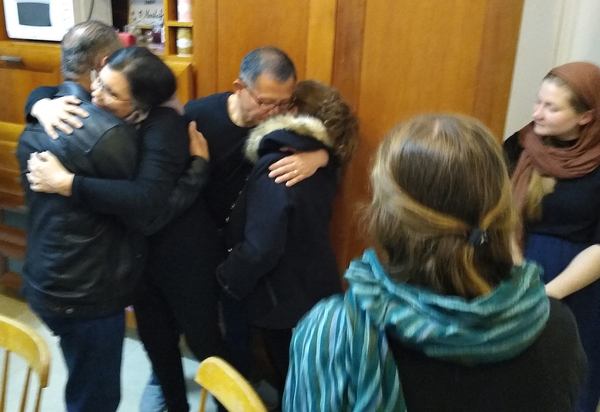 Looking on in the picture above are Johanna and Almuth, just graduated from secondary school in Germany, 18 and 19 years old respectively. It's been just a few weeks since they sent their much-loved 16-year-old Mustafa off to his surgery, which he did not survive. I thank God that he is indeed carrying them and our other young coworkers through all these griefs. I'm proud of their strength and trust in our good Father.

Here's the way Markus from Germany put it in tonight's blog for 19-year-old Khalid, who you may remember last Sunday was also between life and death with uncontrolled bleeding after his surgery:
Today the doctors had good news for our friend Khalid. He was ready for discharge! After the last few days we spent together in the hospital, this tough guy and his lovely dad grew dear to my heart, so it was a special joy for me to celebrate this news with them. But when I came into their room only the dad was happy.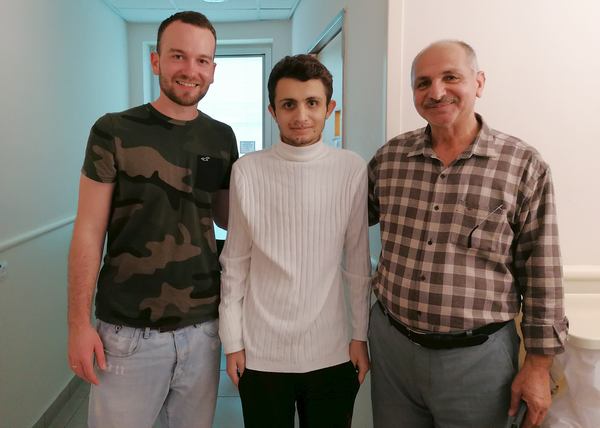 Khalid asked, "Why did I have this surgery? Nothing is better now and I have so much pain."
Well, I think he is crossing his deepest valley at the moment. He hasn't slept the last several nights and has no appetite. But the amazing wise father knows it better and understands that there is a very promising future for his son. It reminds me of our heavenly father, who knows everything and who has all things in His hands. We can trust Him also in moments of pain and helplessness, just like Khalid trusts his dad.
And Markus has posted another blog tonight "Please don't stop praying" for newborn Mohammed from Kurdistan, who's been in critical condition since his surgery, which was also last Sunday: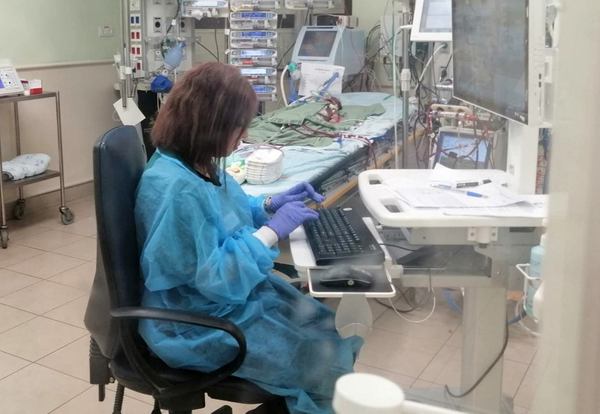 The doctor came to us today and told that his condition is very critical, all of his organs working not very well.
In this moment, his lovely mum is staying in the Jaffa house with the other families. Tomorrow we want to bring Mohammed's mum to him; maybe even tonight if his condition becomes very critical.
Please pray for the mum. She is very sad and doing also not well. Please pray that God prepares and protects her for the time that comes. We don't know God's ways, but we know that he makes no mistakes. The only way through this situation is to trust in God.
So please pray that Mohammed's mum faces our heavenly Lord who says in Isaiah 41:13: "I am the Lord your God. I take hold of your right hand. I say to you, 'Do not be afraid. I will help you.'"
Friends, I'll confess that it's not just our younger coworkers who need the Lord to carry us. I also question in these times whether we should keep paying such a high price in order to give our neighbors' children a chance to live. But I felt the Lord's touch and encouragement last Sunday, just while both Khalid and Mohammed were in their surgeries. Back at the Jaffa base we were in a farewell party for Halbast and Shifaa, who were flying home that day after their successful surgeries: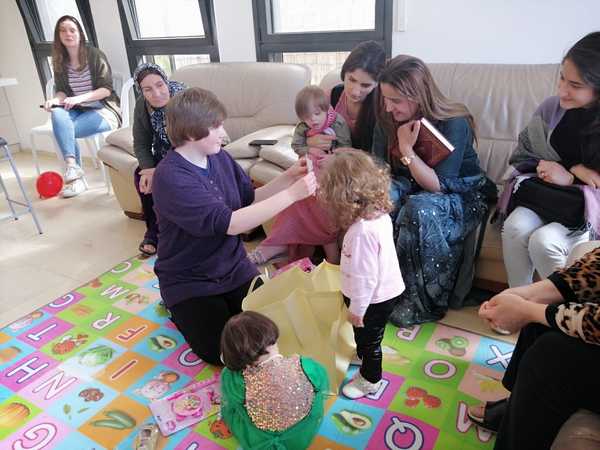 When it was the turn for Shifaa's mother to speak (pictured above holding the Kurdish bible she received), her face reddened and her eyes moistened. She was overcome and for long moments unable to speak a word. It was a glimpse into the soul of a parent whose child has been restored.

And I could only think: Yes. Despite all the struggles. You keep letting these people know they are loved.

Jonathan for the Shevet Achim community

"Behold how good and how pleasant it is for brothers to dwell together in unity" (Psalm 133).