Create in me a clean heart, O God, and renew a right spirit within me.
Cast me not away from your presence, and take not your Holy Spirit from me.
Restore to me the joy of your salvation, and uphold me with a willing spirit…
For you will not delight in sacrifice, or I would give it; you will not be pleased with a burnt offering.
The sacrifices of God are a broken spirit; a broken and contrite heart, O God, you will not despise.
Psalm 51
Dear friends,
As I am writing this we are preparing to remove the leaven, both from our homes and from our hearts. This morning we sang from Psalm 51, and it's a timely scripture for us as we are entering the Passover week. This week is a picture of God's freeing the Jewish people from slavery, and freeing us who believe in the Messiah from our slavery to sin. This week is the climax of our faith–that the son of God would humble Himself and choose to take on all of our sin (yes, even the ones we don't consciously do) and bear the pain of death on a cross. It should have been us but God bridged the gap for us. What we couldn't atone for with a thousand sacrifices was atoned for through One, our Messiah.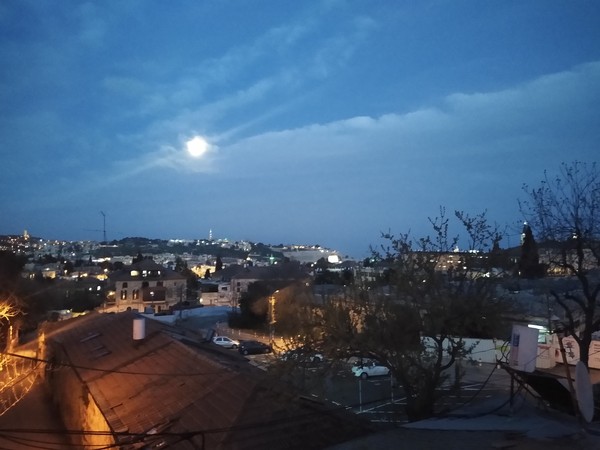 Looking toward Gethsemane last night
This holiday takes on even more meaning for us this year as we are asked to stay in our homes across the world, each family celebrating on their own just as the children of Israel did in Egypt. We're finding this gives us more intimacy with Him. More opportunities to hear from Him, to lean in, and to walk in His ways. It's not very often we get this opportunity to slow down, to escape the busyness of life, and to be still.
We have seen the beauty of this as we've been spending time with the families and children living with us. In normal times our days are full of appointments and surgeries, and building relationships and time together can be difficult. But as the hospital slowed down and life came to a pause, we have been able to spend more intentional time with the families, sharing our hearts with them, sharing a laugh with them, and ultimately sharing our hope of the Messiah with them.
We've also seen the beauty of this time as God has allowed each of our children to heal beautifully. Several of our children are ready to go home to Kurdistan but must for flights to open up again. At the hospital now only one Kurdish child is still recovering, beautiful Asmaa with her grandmother. After three surgeries and finally a replaced valve, Asmaa is doing well and recovering wonderfully: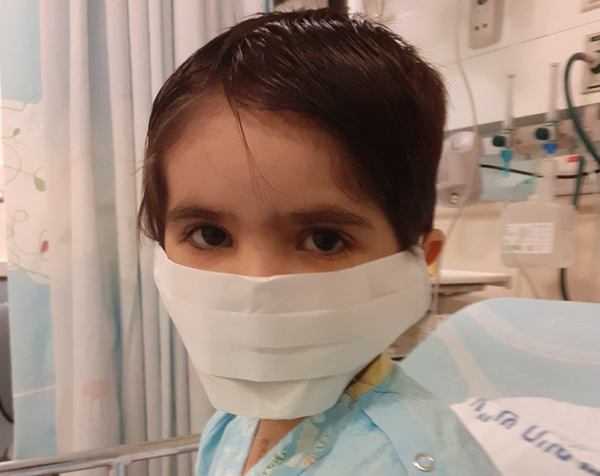 The doctors are hopeful she can be discharged on Sunday and we are looking forward to this beautiful reunion! Please pray for peace for Asmaa's grandmother who often is feeling pain from the stress and exhaustion of being at the hospital day after day. We pray the Lord will fill her with strength and joy to care for this little girl.
We also thank God for good news for our children from Gaza who are recovering at the hospital. Mahmoud, who only a few weeks ago was fighting for his life on an ECMO machine, is doing much better and now only waiting to finish an antibiotic treatment before God willing he is released to go home to his waiting family: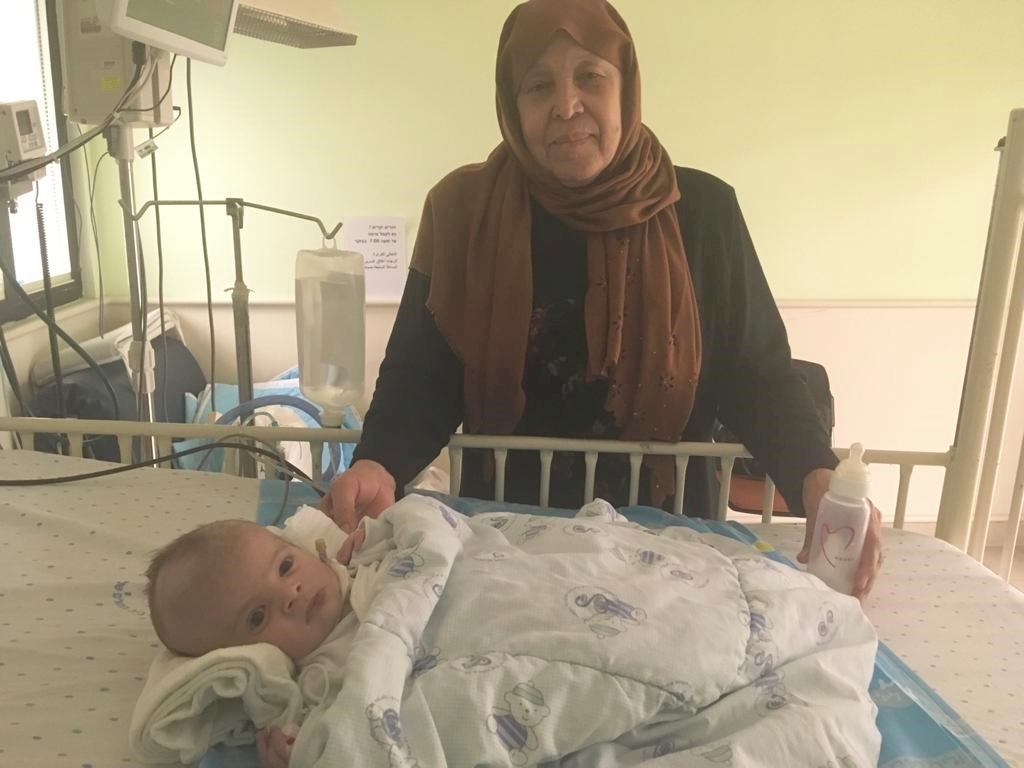 His grandmother has been doing a wonderful job caring for him by his side. Please pray for both of them to be covered in God's love and peace as they wait these last few weeks.
We also praise the Lord that Wasim–after his traumatic 14-hour surgery 11 days earlier–was well enough yesterday to undergo a pacemaker surgery. Thank the Lord, he is doing better with the pacemaker and we pray that this coming time will mean healing and strength for this sweet young man. God has kept Him all this time under the shadow of His wings and we know there is no better place for him to be: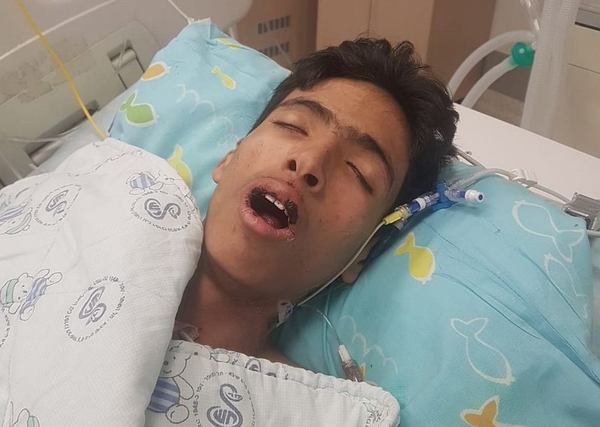 We also want to pray for Thabet who had a catheterization yesterday so the doctors could see and understand more of what's going on in his heart. The doctors finally discovered that his heart is leaking blood into his lungs, which has caused many complications. They are looking at all the tests to decide when the best time will be for his surgery. Please pray for wisdom for the doctors and full understanding of his case:
We also want to lift up all the medical staff at Sheba and Hadassah who have continued to care for our precious children. At Sheba, many of them have been called to go and care for those suffering from COVID-19. We pray for their strength and health as they are giving their all to the call of caring for the least of these: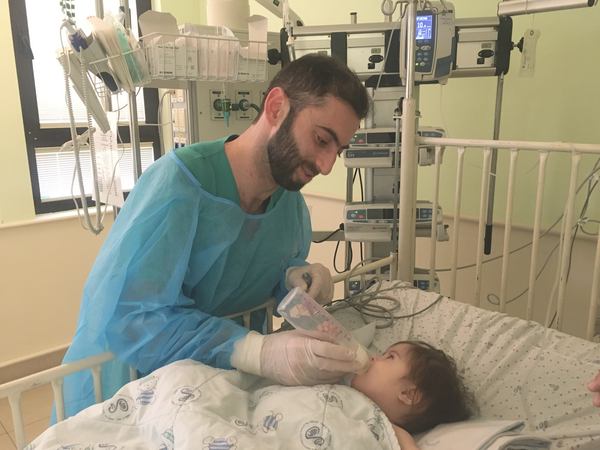 We also thank you for your continued prayers for our community. We are blessed to be together and well. We want to seek the Lord this week as we ask Him to search our hearts, to find any grievous way in us, and lead us in the way everlasting. What a blessing it is to be a child of God!
Thank you for joining us in prayer this week.
Many blessings & a joyful Resurrection Day,
Lindsay for Shevet Achim