It was now about the sixth hour, and there was darkness over the whole land until the ninth hour, while the sun's light failed. And the curtain of the temple was torn in two. Then Jesus, calling out with a loud voice, said, "Father, into your hands I commit my spirit!" And having said this he breathed his last. Luke 23: 44-46
Dear friends,
This passage is one of the most significant in all the Bible: as Jesus died, the curtain of the temple was torn in two. No longer would the veil separate the presence of God from His people because Jesus was the sacrifice to end all sacrifices. By his blood can we approach the throne of God.

In Luke's narrative we see very different people witnessing this moment in a way that shows us the inclusivity of God's kingdom. Firstly there are the daughters of Jerusalem who follow Jesus all the way to the cross. Luke more than any other Gospel writer includes and notes women. So here we see women who were essentially second-class citizens. They wept after Jesus, yet did not comprehend that his death was not just a senseless tragedy but the very reason he came. These same women who soon be the first witnesses to his resurrection.

Then there is the condemned criminal hanging on the cross next to Jesus. His counterpart on the other side said to Jesus what many people still say to him today: "If you are the real deal, then get me out of the situation." But the penitent thief realizes the condemnation he is under is one he earned, and his last plea is a humble one: for Jesus to remember him when he comes into his kingdom. I don't know how this thief understood that Jesus, though dying, was coming into his kingdom, but nevertheless, the repentance that leads to life was granted to this man in his final hours on this earth.

Next there is the Roman centurion who was an active participant of Jesus' death. He saw and heard Jesus, and as a result says, "Surely this man was innocent" and Matthew's Gospel even adds him saying, "Truly this was the Son of God." 
So we have women, a condemned criminal, and a Roman centurion who oversaw the death of Jesus as players in the climax of the story. Luke's gospel reveals that the Kingdom of God is upside down, it's not what anyone expected, so it makes sense that these certain people are here in the middle of the story. But just when you think it's starting to make sense, Luke records a fourth actor in the story, who is of the high, educated, religious class: the Pharisee Joseph of Arimathea. He goes to Pilate, at no small cost to himself, and asks him for the body of Jesus, placing him in his own tomb. John goes on to recount that Nicodemus, also a Pharisee, gave oils to anoint Jesus for burial. 
Jesus' strongest words are often reserved for the religious leaders, but here we see them included at the center of the story. 
The gospel is extremely exclusive when it comes to salvation and the way to God; Jesus says no one comes to the Father except through him. But even in its exclusivity the Gospel is supremely inclusive of all people. The Pharisees needed this good news just as much as the prostitutes, the criminals, the gentiles, and the tax collectors. The same sacrifice was given on behalf of all people; for we are all sons and daughters of the fallen race of Adam and Eve. Under one man we fell; under one man we are redeemed. "For as by a man came death, by a man also has come the resurrection of the dead. For as in Adam all die, so also in Christ shall all be made alive." (1 Corinthians: 21-22). 
Please pray for all the believers in Jesus that we would live completely surrendered to Him. May God use our ransomed lives in any way he chooses (and the strength to pray this comes only from His Holy Spirit, without whom we would be sinners forever rebelling against our Sovereign). May we be ambassadors of this love and grace to people who are very different from ourselves. 
Two weeks ago I sat with Thabet's mother as he was in surgery. She showed me videos of him in their hospital room running from corner to corner; he is a really lively little boy! It occurred to me that I'd never actually met him before his surgery, as he came right around the time of corona limitations on visitation at Sheba.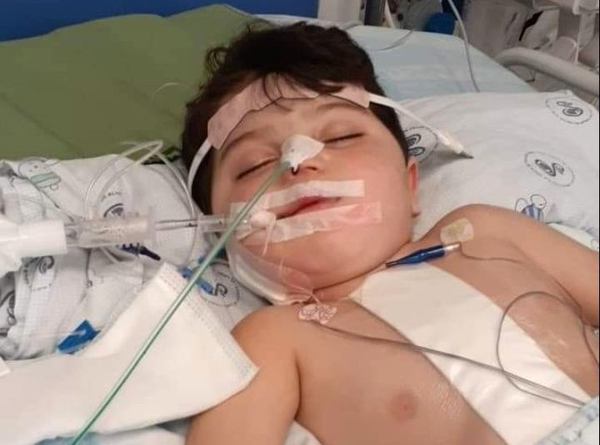 But as I rushed out after a long day at the hospital this Sunday night, I ran into Thabet, his mum, and his dad! It was so good to see them, but also so wonderful to meet and see Thabet walking around. I remembered his parent's despair when I first met them, as he was intubated and sedated, and then to see them now was really a joy. Let's remember to thank God for transformations like his. 
Recently Georgia and I also finally met Wasim, the sixteen-year-old from Gaza who had a 13-hour surgery. He has been moved from the ICU to the children's ward floor.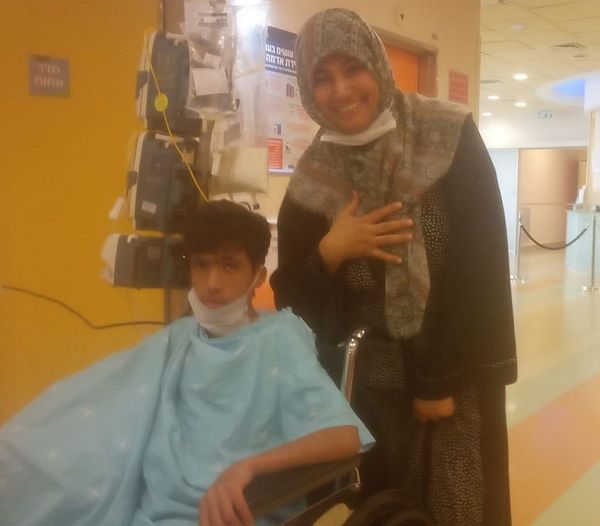 He and his mom come often to the echo area for checkups. Thank God that he too seems to be well on the road back from what was a life-threatening condition.
And this week three new Gaza families come to Sheba for urgent heart care that could not be delayed. Ziad was admitted on Sunday: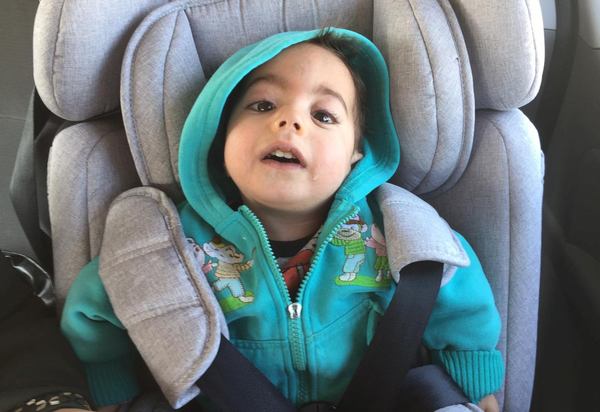 Georgia and I spent six hours with him and his mum as we waited into the night for the results of his corona test, which had to come back negative before he could be hospitalized.

Mohaned, who is just over two weeks old came emergently on Friday to Sheba. He's spent most of his short life in the ICU first in Gaza, now in Israel. Yesterday by God's grace he successfuly passed the first of what may be three surgeries in Israel: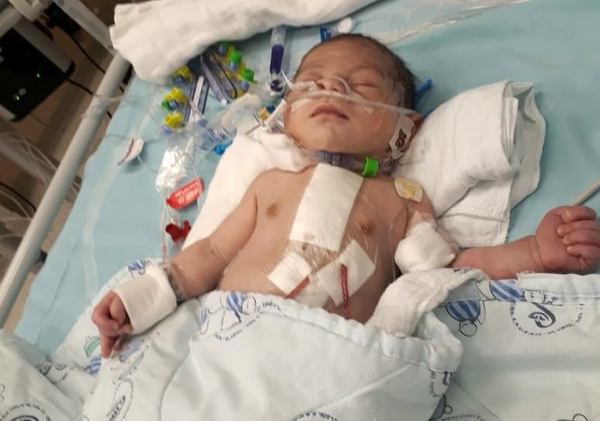 And lastly Mina came on Monday to Sheba to be admitted for surgery as well for her multiple heart defects: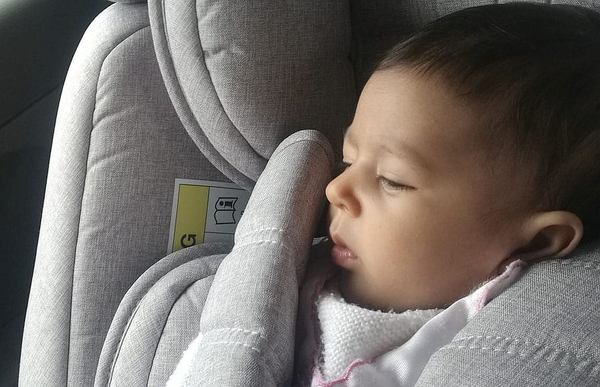 We thank God for the lengths the Israeli doctors are willing to go to keep helping children despite the severe pressures they're under.
And the best news this week came for baby Mahmoud from Gaza who has been in the hospital for three months! He was discharged back home to Gaza on Monday after finishing the intravenous antibiotics that he has been on for the past six weeks.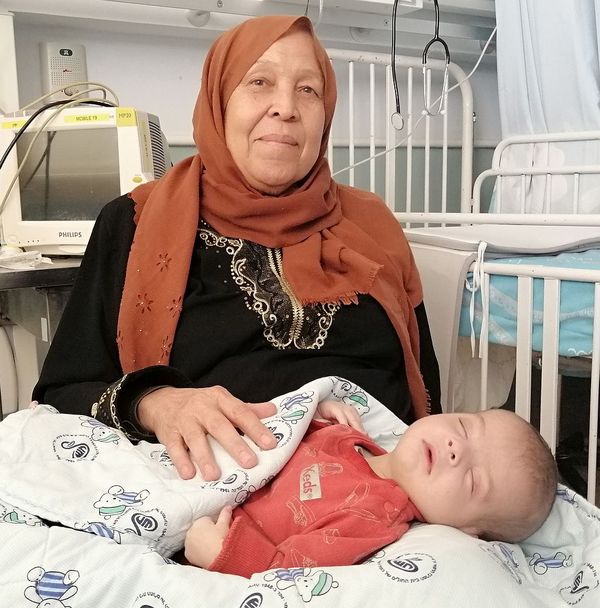 His grandmother who has been faithfully by his side for all this time was extremely happy that she finally gets to return home. Mahmoud's journey was a perilous one, including two bouts of sepsis, but miraculously he made it through and can now go home to his parents who have waited a long time to hold their baby. In light of how God has preserved his life, we pray that now and forever Mahmoud belongs to Him. 
For me being with the Palestinian families is one of the best parts about Shevet. Each child, each parent is unique, and even though we don't share a house with them like we do with the Kurdish families, we are committed and invested in their lives. Building relationships with them is a privilege. After Thabet's surgery ended, I was talking with one of the mothers from Gaza. She commented that Georgia and I and everyone at Shevet were very good, beautiful people. Statements like this tend to make me uncomfortable because in and of ourselves we are not 'good people'. So in my limited Arabic I told her, we are only this way because of the sacrifice of Jesus. Without him we are not beautiful or good people. Only because of him are we beautiful. The good in us as believers, the beauty others may see in us is nothing to do with innate morality and everything to do with the freely bestowed love of God in Jesus. May we never take credit for His work our lives. 
Mimi, from a Christian family in northern Iraq, had her second surgery this week, and the past two days the hospital staff have tried to wean her from artificial respiration, but only in the past few hours has the extubation been successful. Please pray for stability, because if her oxygen drops she will need to be re-intubated.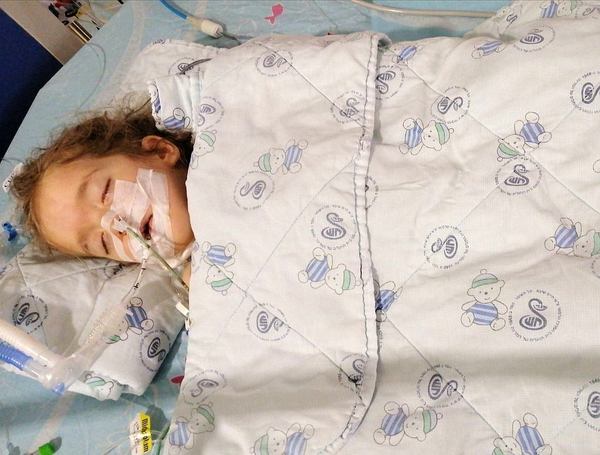 Her mother, though she acutely feels the stress of her two-year-old daughter undergoing major heart surgery, is a woman of valor. We pray Mimi does not need to be re-intubated and God will be her shield as she recovers. And for Mimi's mother, we pray that she continues to rely on God for strength, as Psalm 41 says: 
God is a safe place to hide,
ready to help when we need him.
We stand fearless at the cliff-edge of doom,
courageous in seastorm and earthquake,
Before the rush and roar of oceans,
the tremors that shift mountains.
Kurdish Mohammed who had surgery last week has experienced some bleeding in his brain. He will have a CT scan tomorrow to see if it has increased. He is alert, but has lost much function in the left side of his body. A physical therapist has been assisting his mum with exercises she can do with him, and this has helped.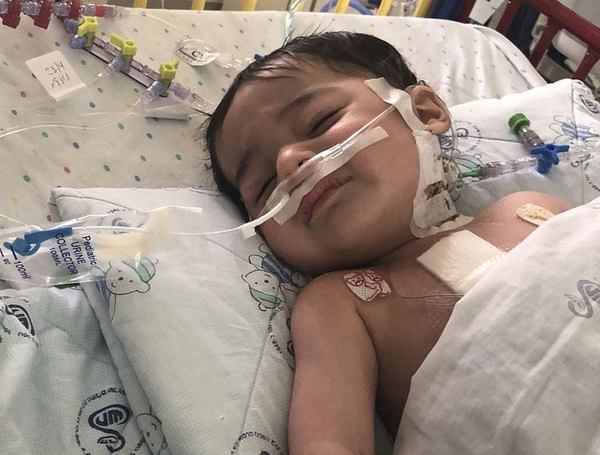 Please pray for this precious boy; may his body be fully restored and may any bleeding in his brain stop. God may you bless his mother as she is there with him. She is like a pillar, always bringing a deep sense of calm to everything. As she cares for Mohammed, we pray that her hope will be in you.
And Ramyar, who was the last Kurdish child waiting to have surgery, had his operation on Sunday! His selfless mum was always genuinely happy for the other families that went before her. She had waited long for this day. Thank God, Ramyar's surgery was successful and he has since been extubated. Today we even received a video from Ramyar's mother of him trying to do some Kurdish dancing from his hospital bed, which is a good indicator he is the same spirited, jocular boy we've known:
Finally tonight a special request: a few months ago there was another Kurdish boy, Lawi, who was here. He was a little older than Ramyar, and at first glance their personalities couldn't be more different. Lawi was quiet and reserved, until he got more comfortable with us, and then we saw the fire of his personality. He was intelligent, witty, kind, caring, and an extremely gifted artist. We affectionately called him Lawoosh, and he remains very dear to all of us. He stood out to everyone who met him. I remember the first day he came; he was shockingly thin and he wore a really baggy, oversized sweatshirt. He sat outside with a volunteer, Nancy, who did a game of stickers with him. Soon enough though, he was coming over to our apartment with his latest drawings, at one point our fridge was covered in his works of art. 
Doctors found there was no surgery that could help him, he needed a heart transplant, not just a repair. He was in heart failure even then, and now his condition has significantly deteriorated back in Kurdistan. His father has sent many of us pictures of him and requests for prayer. If you follow him on social media, you'll have seen it as well. The mother of Mustafa also reached out on their behalf for prayer.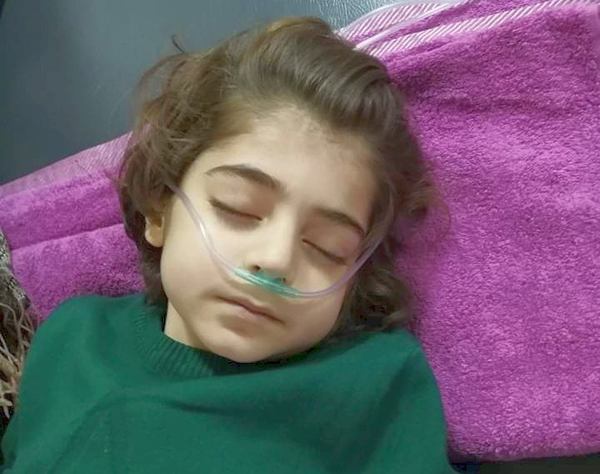 With our Father, nothing is wasted. Not only does he know the pain of death first hand, but he also says to us that we can never understand His ways. Job says, "I know that you can do all things, and that no purpose of yours can be thwarted…Therefore I have uttered what I did not understand."
I don't understand this, as Lawi deteriorates. But John's gospel says in the Greek that Jesus welled up with anger as he approached the tomb of his friend Lazarus; he was angry because of the havoc death has wreaked upon this earth, upon his friends, upon anyone who has every buried a loved one. But he approached the tomb as a King about to enter battle, for soon he would submit to death and in doing so bring about the death of death in the giving up of his own life, and rise victorious three days after. Jesus comforts, yes, but he also conquers. In Him we trust, in His name we ask that Lawi would be completely healed. Lord we ask for a miracle, that Lawi may live, please Lord, give him life and let him live unto you. 
Colin, our head nurse, drew a picture of a tree being grown out of a heart. She penned it thinking of Lawi, of his heart and the tree of life in the new heaven and the new earth, whose leaves will be used for the healing of the nations.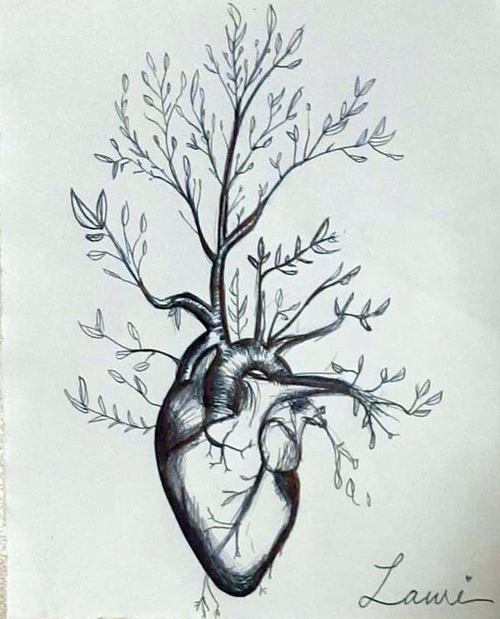 Thank you for remembering Lawi and his family now before the Father, and for your faithful prayers for all our children, their families, our community, and our Israeli coworkers.

Alena for Shevet Achim