Trust in the Lord with all your heart, and do not lean on your own understanding.
Proverbs 3:5
Dear praying friends,
Thank you for your faithful intercession for the health and lives of the patients we receive here, and for the wellbeing of our little community.
I returned this week to Jaffa after almost three months away, and the difference was striking as our table is sometimes set for only 5-6 places!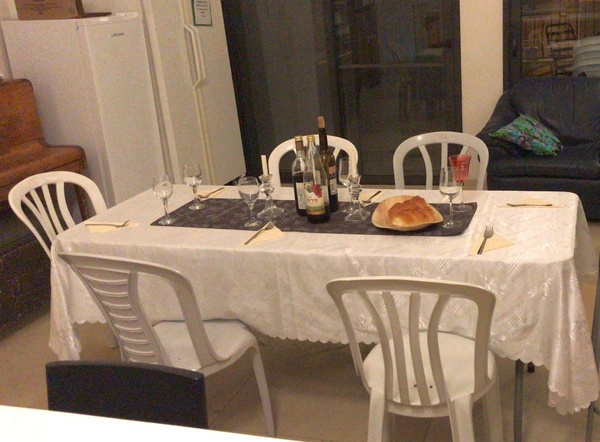 As my mind whirred back to the days of trying to squeeze four (or more?) tables into our apartment to be able to seat a huge community for dinner, I thought about the many children who are coming through for surgeries and appointments and I wondered: how is all of this work happening? 
Well, we know that Jesus asks us to live one day at a time, and the days here at Shevet seem very action-packed. When we look at what is presented in front of us, we must remember not to look at what seems (im)possible in the natural, but to remember that we are working as God's hands and feet, to carry out His beautiful work.
Do not be anxious or worried about anything, but in everything [every circumstance and situation] by prayer and petition with thanksgiving, continue to make your [specific] requests known to God. (Philippians 4:6 AMP)
Here is an overview of the works of God which we have had the privilege of being involved in this week:
Newborn Omar died in Hadassah, and his mother returned to Gaza. We were able to pray with her and share scripture and testimony with her in Jerusalem. Please pray that she will know the closeness of the Comforter at this time: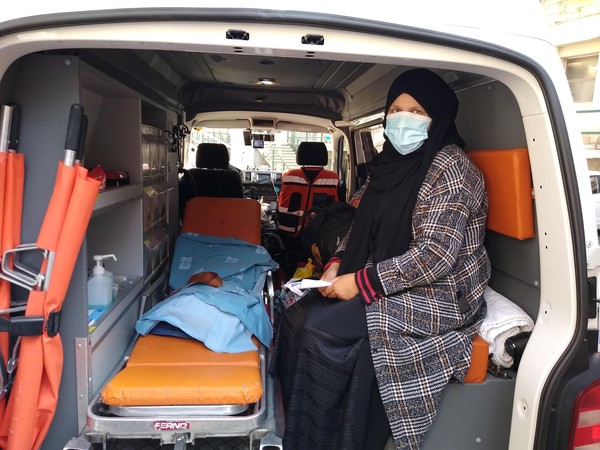 We had happy news that both sweet Gazan baby Saif and our dear Iraqi/Chaldean Christian Maryam returned home after a very long time away from their families. We have loved them both and are so happy to see God's wonderful healing in their lives: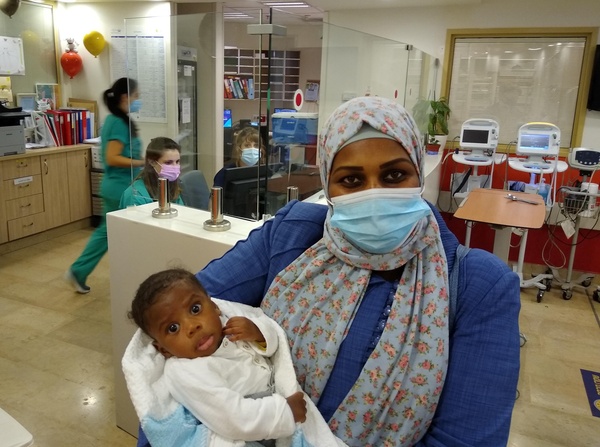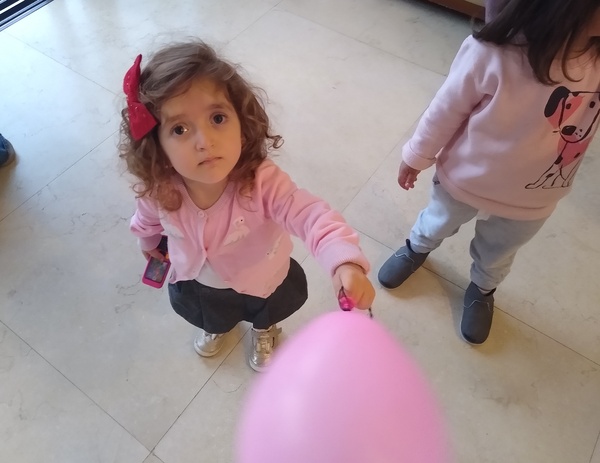 We have Ziad, Ghada, Zakarya and Mira in Sheba hospital, joined this week by new urgent arrival Mohammed who is underweight and sickly: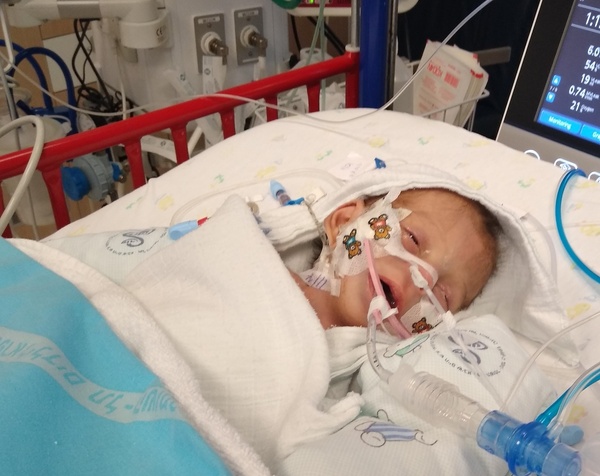 Please pray particularly for 
Ziad
 and his family. His mother has returned to Gaza, leaving Ziad with his father. Ziad is still fighting for his life in the ICU, and the doctors performed a tracheostomy for him this week.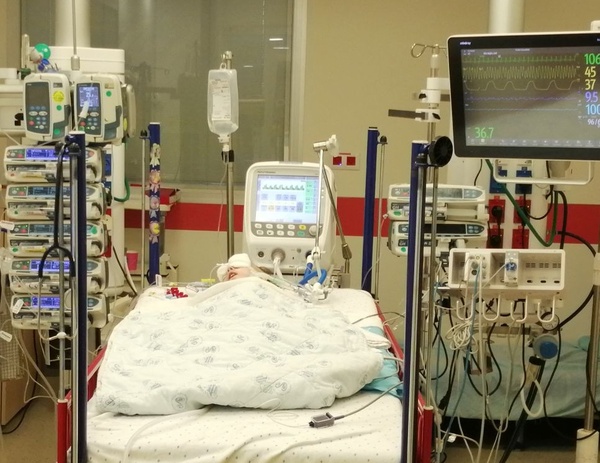 Looking forward to upcoming surgeries next week, we are hopeful that
Fayez
 from Gaza will finally have his second heart surgery now that his virus has cleared up: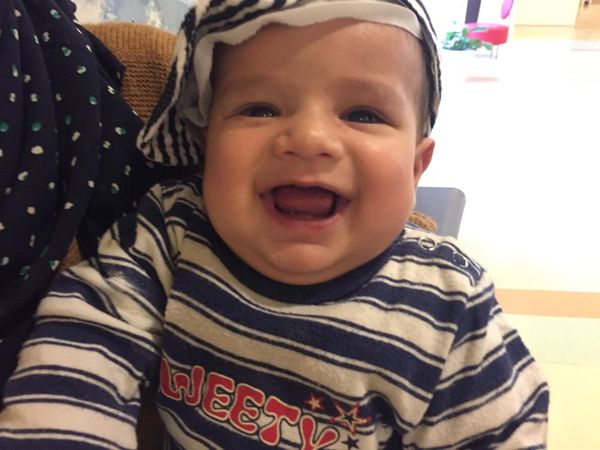 And 26-year-old
Alaa
 from Gaza will have his second surgery Monday, God willing, following up on a life-saving surgery done for him at Sheba 16 years ago. This weekend he is with our Jerusalem community and visiting significant sites; please pray he will be prepared in body and spirit for this major surgery: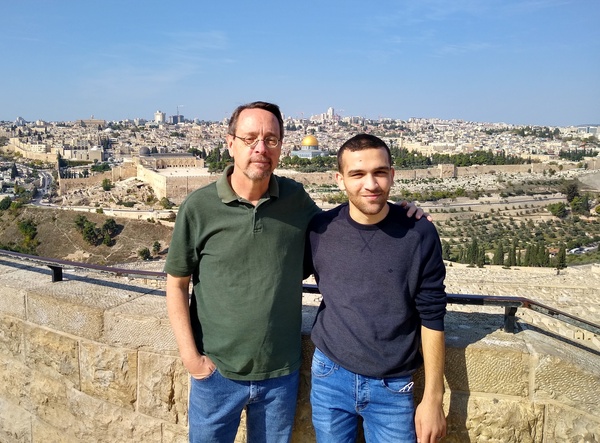 And our dear
Leen A
 who has been with us for around three months now will finally have her eye surgery on Wednesday, after gaining clearance from neurology and anesthesiology due to her prior conditions. Her sweet and kind mother is confident that everything is in God's hands. Please pray that she will be filled with strength in these coming days of waiting.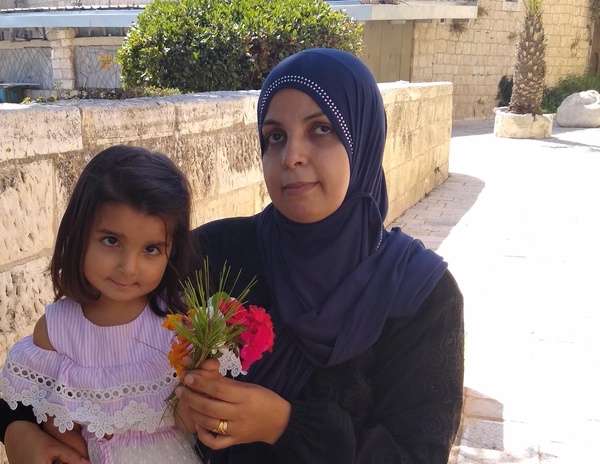 Thank God for all of the ways he is working around us, in us and through us this week. He will bring about everything which He intends to accomplish, more than we can imagine would be possible. He asks for our small offering, to put one foot in front of the other, and walk step by step, trusting in Him. Do not be anxious about tomorrow, for tomorrow will be anxious for itself. Sufficient for the day is its own trouble.
He is the God who multiplies, if we realize that what we have is not really our own (our time, our "rights"…), and as we humbly hold these things as our offering before Him in open hands, He tells us: Trust in Me with all of your heart.
Georgia for Shevet Achim