Dear friends,
In our community today we are celebrating Thanksgiving. It's not a familiar holiday for many of us, but as members of God's family it is a joy to have a holiday specifically centered around gratitude. Just as an ungrateful heart is a marker of those who are ungodly and unrighteous (Romans 1.18-21), so a heart transformed by God does not cease to give thanks (Ephesians 1.16)!
This attitude of thankfulness is a transformation done by the Spirit of God in our lives, as we recognize that every good gift comes from Him who sits upon the throne, the King of Kings and the Lord of Lords, who is always worthy of praise for who He is, as well as for what He does.
Therefore as we assemble a 'motley crew' of a Thanksgiving meal offering here in our community (with Jonathan as our only American participant at the moment!), first in our minds is the gratitude that although we are not enough in our own strength, in Jesus we are absolutely enough! What a joy!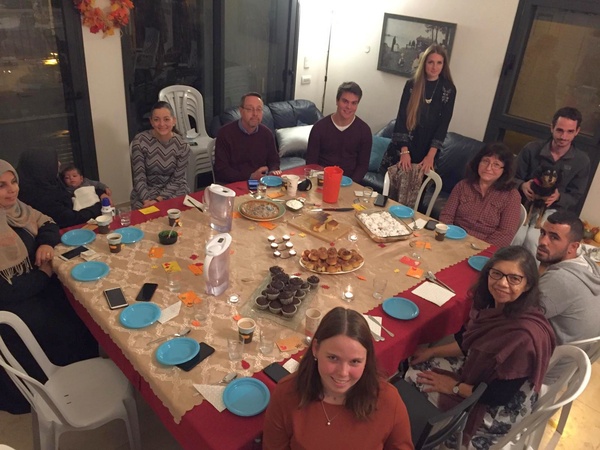 We ask that the Spirit will continue to transform our hearts to always be grateful.
Thank you for being part of our community through prayer.
Our prayer requests this week are:
Four new Kurdish families have started their 16-hour travel to Israel! They were almost turned back at the airport in Iraq by an incredulous official, but found favor in the eyes of God and man: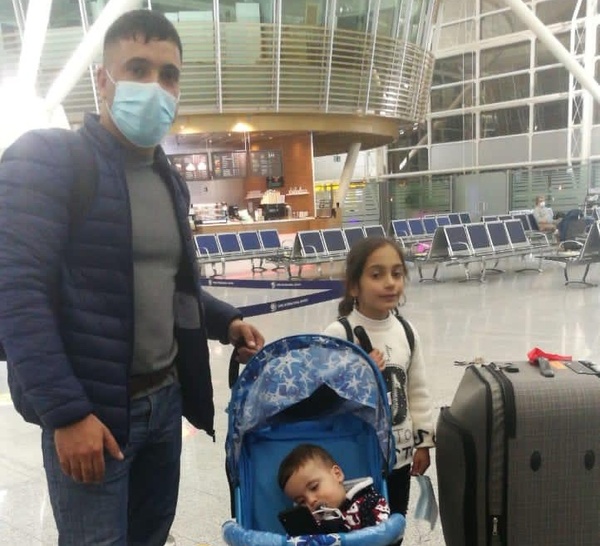 It's a new season for us, working out their quarantine arrangements, whilst trying to ensure their safety, welcome and comfort here in Israel. The children are called Drood, Shireen, Ahmed and Aya, and we are looking forward to meeting them all.
Meanwhile we are expecting two new coworkers to reinforce our community in the next two weeks, but the interior ministry in Israel is not responding to our requests for permissions to enter Israel. We're asking our Father to show us how to approach this in his way.
At midnight last night newborn Raied from Gaza was rushed into Sheba's busy ICU, and already received a life-saving catheterization procedure this morning in preparation for a major surgery to switch his great arteries: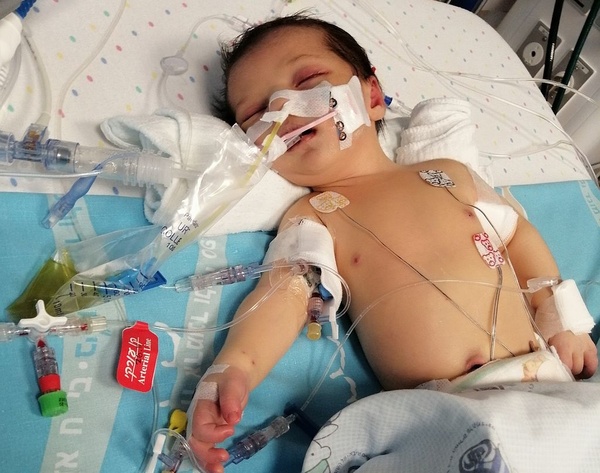 Our dear
Ziad
 continues to fight on in the Sheba ICU. Doctors are working to prepare him for transfer back to Gaza. God knows what the future holds for him; please pray for wisdom to find the right solution for him: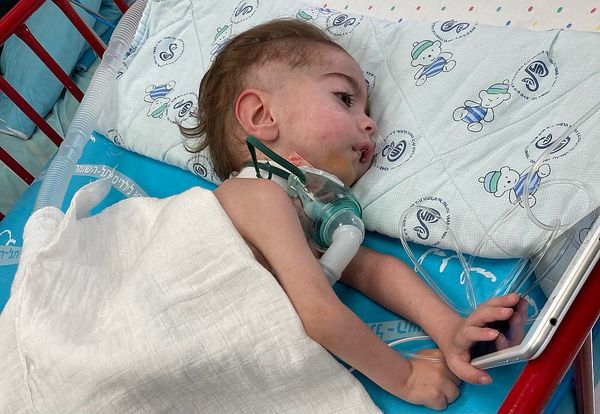 Meanwhile doctors up at Hadassah hospital in Jerusalem are struggling to come up with a surgical solution for newborn
Ahmed
 from Gaza due to the complexity of his heart. They're contemplating an expensive experimental procedure and asking us to cover the costs. Please join us in asking for wisdom and help for all involved: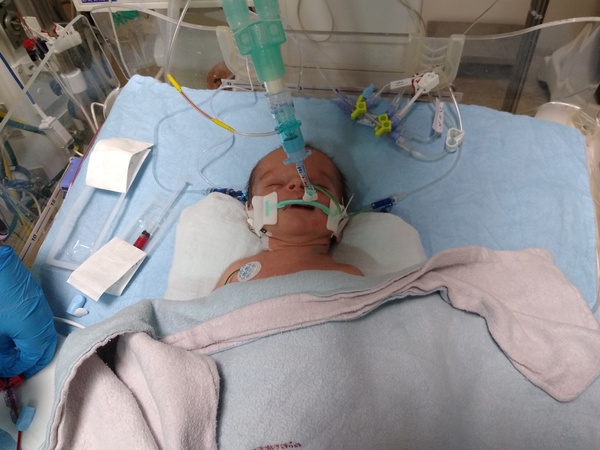 Also waiting there for surgery is baby Saif Al Din from Hebron, firstborn child to sweet young parents. Let's click on the 
video
 below and join Berith and Margarita in their prayers for his precious life: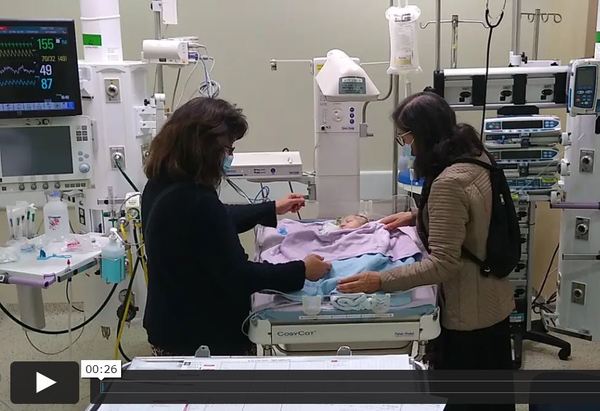 We continue to ask for prayer for favor at the border allowing the Gaza families to enter into Israel. Some days it can be extremely long for them waiting to enter Israel, making the day difficult and more tiring for the families. After several months of non-cooperation, the Palestinian Authority returned this week to its role of coordinating transfers with Israel, which may be a help.
Thank God for all the healing that we see, for all the favor he gives us, and for every relationship where he is working.
Make a joyful noise to the Lord , all the earth!
Serve the Lord with gladness!
Come into his presence with singing! Know that the Lord, he is God!
It is he who made us, and we are his; we are his people, and the sheep of his pasture.
Enter his gates with thanksgiving, and his courts with praise!
Give thanks to him; bless his name!
For the Lord is good; his steadfast love endures forever, and his faithfulness to all generations.
Psalm 100
Georgia for Shevet Achim