Dear coworkers,
Israel's prime minister was on hand Thursday morning when the first commercial "flydubai" flight landed in Israel from the United Arab Emirates: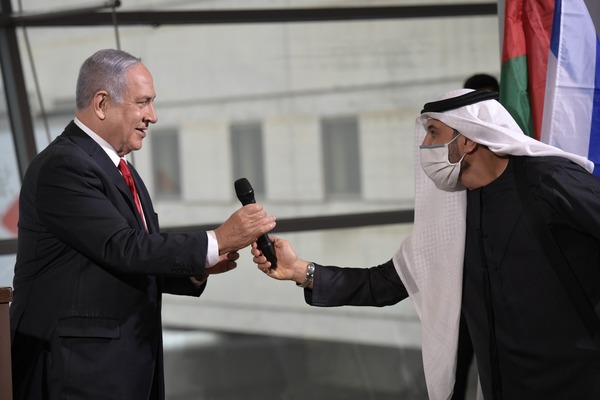 "There will be many more, going both directions. But you can only be first once," he said at a welcoming ceremony in the arrival hall. "And this is a pivotal moment, because we're changing history. It's not that we're marching forward, we're flying, with breakneck speed, into a new era that is now clearly changing the Middle East."
"I believe that the circle of normalization will continue to expand," he said. "I say this with great confidence. Nothing is 100 percent guaranteed, but I think that if I'd have to look ahead, I'd say that in the coming months we will see additional countries that will join this circle, one way or another, to some degree or another. It cannot be stopped anymore."
And the next morning, after overcoming skeptical airport officials who almost turned them back, four sleepy Iraqi families stepped off the second flydubai flight to Israel: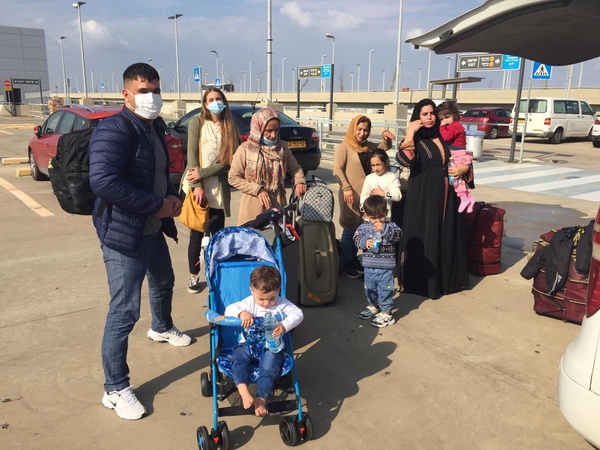 These are the first children to fly in for heart surgeries since the coronavirus outbreak, and they'll require full quarantine for two weeks. So coworkers Julio and Georgia were asked by the hospital to wear full protection equipment this morning, as Shireen and Ahmed lolled happily in the back seats on the way for their first echos: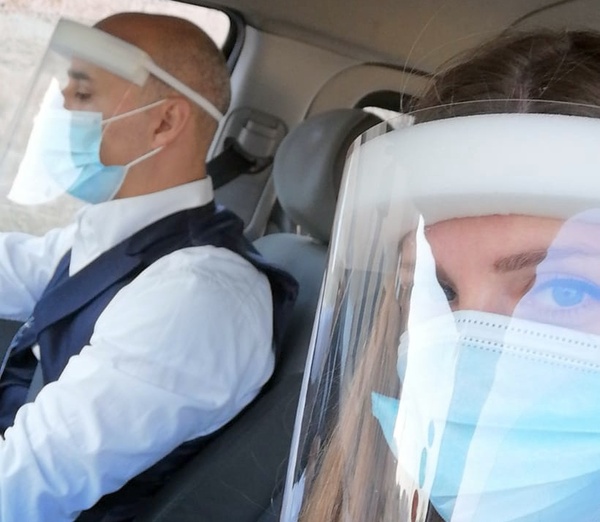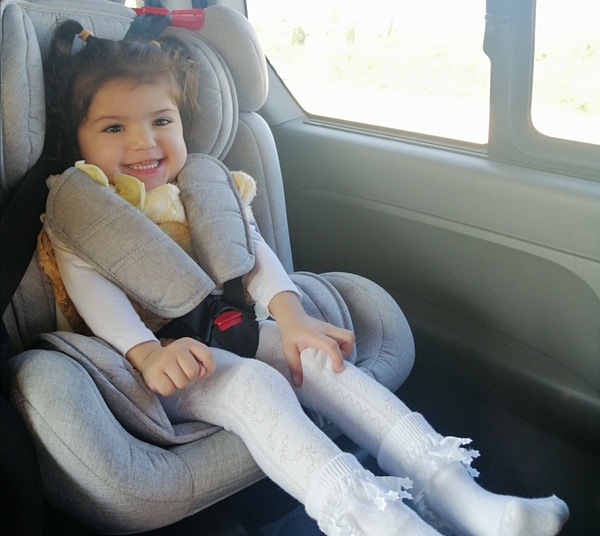 These new arrivals will push us past the 70 children mark for 2020, and this week we applied for five more urgent Iraqi newborns. They'll join the steady stream of emergent babies coming to us every few days from Gaza and the West Bank. We thank God for a good beginning this week to our
year-end giving
–the very first two gifts coming from tiny New Zealand!
And wouldn't you know, our faith for finances was newly challenged this week, when doctors at Hadassah hospital in Jerusalem determined that their only hope to save newborn Ahmed from Gaza was a high-risk and high-cost implantation of a special valve for his tiny heart: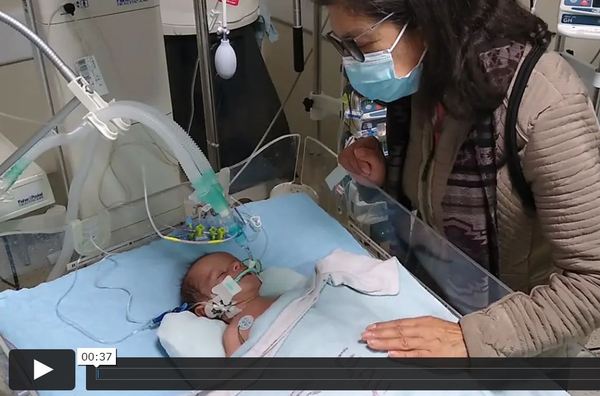 As you can see in the video above, our Jerusalem coworkers Margarita and Berith have been faithfully interceding the last two weeks by Ahmed's bedside. "I spoke to My heavenly Abba and said it can't be right that this baby is going to die because of lack of money," Berith shared. "I asked Him for a miracle or that He would take him home if that was His will."
We told the doctors we'd stand behind them financially (even though it may add $25,000 to our year-end total) and they took Ahmed to surgery today. This evening came the call that he had not survived. From Berith's blog:
I feel so humble that I had the privilege to meet this beautiful baby boy named Ahmed. He came into this world for a short visit, and he was so sweet. While visiting his hospital room, I have both quietly spoke with him, prayed for him and gently caressed his little head and face. I think he liked it. If it had been possible, I would have hold him in my arms but I couldn't. He was wired up to a lot of machines so that was impossible. But I'm so happy for the short moments I could stand by his side, and hopefully bring some peace to him. A little baby has visited the earth, and he touched my heart… ❤️
I followed up this evening with a brief email to the doctors. You can see in their eyes how much they feel responsible when a child in their care dies:
Whatever you conclude in your post-mortem assessment, it was no mistake to treat Ahmed as if his life was priceless. You've done well and we're proud of you all.
Friends, I hope you can see how grateful I am for all the coworkers God raises up for our community. There is a price to pay for intercession, and I never hear them complain about paying it. Thank you too for your love and prayers and support for them and the families they serve.
Jonathan for Shevet Achim
"Behold how good and how pleasant it is for brothers to dwell together in unity" (Psalm 133).