Dear coworkers,
Last Sunday night I shared that against all odds Alaa's heart started working on its own. And those of you who watch our Facebook/Instagram updates or Alaa's blog know how shocked I was to walk into the ICU Thursday night and find him not only breathing on his own but also sitting up and talking: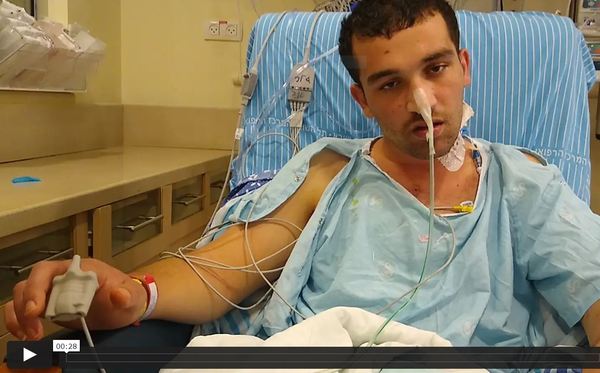 He looked quite haggard but the first thing he did was raise my hand to his lips, kiss it and say thank you. At this point I was the one in shock, trying to comprehend the kind of miracle before my eyes which we often ask for but do not receive.
Tonight when Berith and I went in to see Alaa, his physical condition was unchanged but it looked like he'd seen or heard something terrible. Even though conscious and responsive he lay back with wide eyes fixed on the ceiling: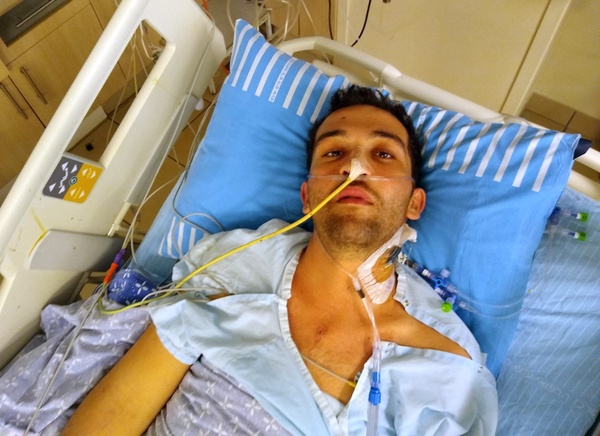 We both had the impression that something had happened spiritually to deeply oppress or discourage him. I'd appreciate it friends if we could rally to fight for him again in prayer, this time not just for his body but for his soul and spirit.
I also want to say how much it means to know that you pray for our community members and our families–not just for our physical and financial challenges, but also for the integrity and well-being of our souls and spirits, that we:
…may be able to stand against the schemes of the devil. For we do not wrestle against flesh and blood, but against the rulers, against the authorities, against the cosmic powers over this present darkness, against the spiritual forces of evil in the heavenly places.
The Lord is fighting for Alaa, and also for us.
The first pictures have just come in of the new emergency two-month-old Kurdish babies as they reached our Jaffa house this evening: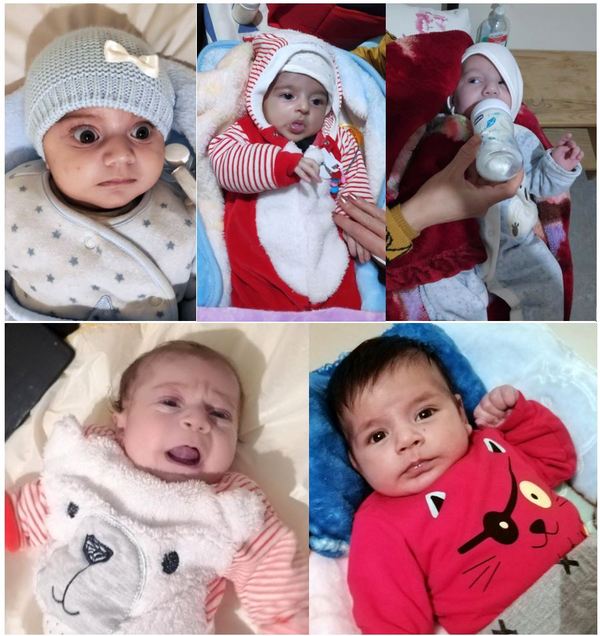 Since they arrived dressed in festive red and white, let's call them our five Christmas babies! Praise God for opening a way for them to get here (via Turkey, home of the historical St. Nick), and also for giving our tiny Jaffa community the faith to take on this challenge. The families will be going straight into quarantine for two weeks in Jaffa (with the exception of hospital visits, during which our staff and the Sheba staff will have to be fully PPE-ed). We're grateful to our neighbor Moshe for helping us this week also put a protective barrier in one of our vans, to keep us from losing any more drivers to quarantine after they are found to have transported a corona-positive patient: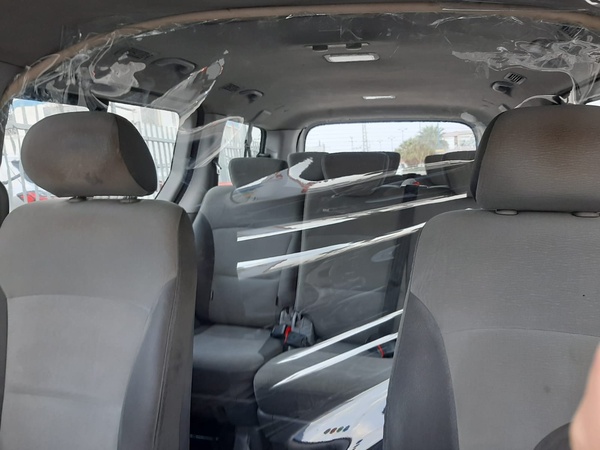 These five new babies should push us over the mark of 70 surgeries performed in 2020, almost all of them emergent and life-saving. This will be the 25th year that the Spirit has given us the faith of Abraham, not to turn away any child for financial reasons but instead believe "the LORD himself will provide." At this hour our online donation page shows $187,089 is still needed to meet all our year-end commitments.The blessing of that Abrahamic covenant is so real and tangible. Check out this excerpt from an article this week trying to explain why the Arab Gulf countries are normalizing relations with Israel through the "Abraham Accords":
Jews speak of Israel's accomplishments with pride, as a way of patting themselves on the back. Some in the Arab world are beginning to speak of those accomplishments, too, but in less sentimental terms. Their interest is diagnostic. What are the Israelis doing right, actually and specifically? And how do we replicate it?
Ah, dear Arab friends. Let us tell you, actually and specifically, the source of the blessing the Jewish people have received. It all begins with your father Abraham coming to Mount Moriah…
Tonight in Jerusalem the dominance of that brightly-lit Dome of the Rock is meeting a rare challenge from a giant blazing Christmas tree atop one of the traditional churches: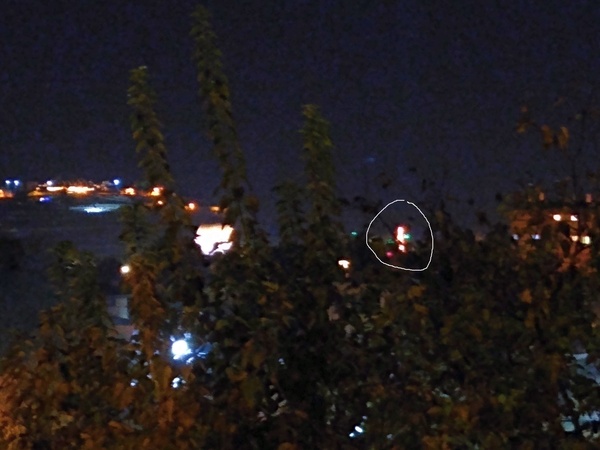 With the loan of a book from our former coworker Baruch Kvasnica I came across some fascinating background this week on the birth of Jesus, as researched by the iconoclastic Benedictine monk and scholar Bargil Pixner, who spent years living and working in Galilee. He tackles the question of why Matthew 2:23 reports that "he shall be called a Nazarene" as a fulfillment of the prophets.
The fourth-century Catholic theological Jerome says in the commentary on his Vulgate translation that the early Jews who believed in Jesus referred this to Isaiah 11:1, which speaks of a netzer or branch coming from the stump of Jesse. Pixner says that excavations have shown Nazareth only had 100-150 inhabitants in the time of Jesus, so the tiny hamlet may actually have been named for the Davidic family of Jesus when they returned from Babylon with other Jews to settle in Galilee in the second century BC, still faithfully treasuring their unique status as surviving descendants of the now-vanished kingly line.
This Davidic connection is actually one of the best-attested facts about the life of Jesus. Even Paul breaks his characteristic silence about the earthly biography of Jesus to say in the introduction to Romans that he was "descended from David according to the flesh." The Jewish believer Hegesippos reported around 160 AD that many relatives of Jesus were persecuted and executed by suspicious Roman authorities for possible kingly pretensions. And the writer Julius Africanus at the end of the second century says that the blood relations of Jesus in Nazareth still had their Davidic genealogies.
All this makes the term notzrim, by which we Christians are still known in Israel, such a designation of honor. The same word is also prominent in the psalms for those who are keepers of the covenant and testimonies of God. May his spirit empower us to live up to such a title as we dwell in the presence of our brethren.
Jonathan for Shevet Achim
"Behold how good and how pleasant it is for brothers to dwell together in unity" (Psalm 133).