Dear friends,
Three Sundays ago I wrote you from the emergency room. Doctors had just emerged grimly after 35 minutes of resuscitating Alaa and connecting him to heart-lung support, and made clear they didn't think he would survive. Two Sundays ago Alaa was weaned from the heart-lung device but still ventilated and critical. Last Sunday he was breathing on his own but still in the ICU and looked as if he had lost hope.
So for this and other reasons I was reluctant to travel this week to see my family in the US as planned. If it were up to me I would have remained in Israel. But recognizing the fruitlessness of my own decision-making I left it to the Lord this time, and he gave me an unexplained but clear peace to go ahead and travel on Wednesday.
I was awakened early this morning Colorado time by a raspy WhatsApp message from Alaa (click here to listen):
Hello, what's your news? Good, God willing. I'm now in the regular department, and God willing I'm now able to walk a little. God willing I'm better.
And indeed, when our new German coworker Sebastian later reached the cardiac department he reports: "Alaa asked me if I wanted to take a picture and he stood up. I took my camera and started recording because he was walking on his own. This is really a miracle!"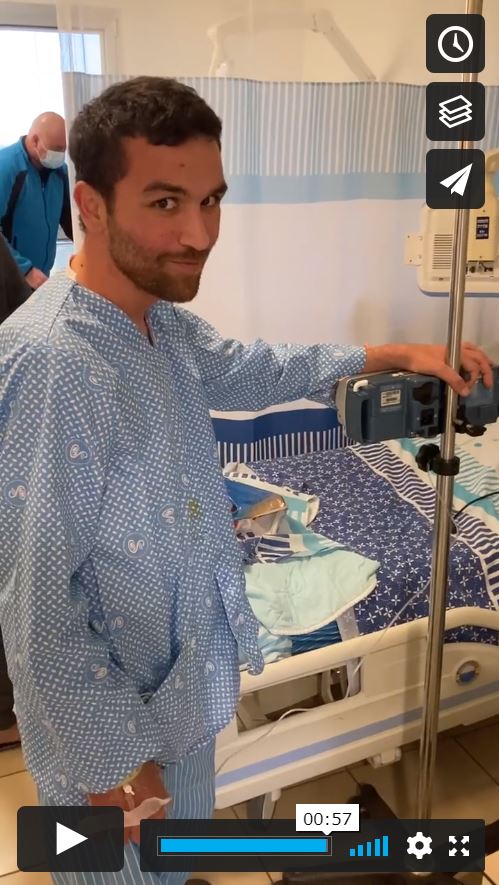 Alaa's father called from Gaza later to share his joy and send his holiday blessing to all who've been praying for his beloved son. That was just one of a flood of Christmas blessings that have come in this week from families in Gaza, the West Bank, Iraq and Jordan. These Muslim neighbors have been deeply touched by the love of God they've experienced through the "Shevet Achim" partnership between Christians and the Israeli medical centers. And I'm grateful that they think of this in connection with the birth of the Messiah, who came to the world through the Jewish people. (Note that the Hamas government in Gaza is trying to "limit interaction with Christmas by Gaza's Muslims").
So, a new year's resolution: in order to be faithful stewards of what God has given us, we must in the coming year share more widely in the Middle East by digitally publishing these stories not only in English but also in Arabic, Hebrew and Kurdish. The good news is too good to keep to ourselves. Please friends keep us accountable to this vision by asking regularly how it is coming, and exhorting or rebuking as necessary.
With just four days left in the year, the online "2020 year-end commitments" ticker on our secure donation page shows that only $139,266 remains outstanding from the $550,000 we needed a month ago. This too is a miracle. We're just a small community of Jesus-followers whose lives have been knit together through this amazing opportunity to love our neighbors. We are thankful for friends old and new through whom our Father is releasing his resources once again, just as Jesus instructed us:
And do not seek what you are to eat and what you are to drink, nor be worried. For all the nations of the world seek after these things, and your Father knows that you need them. Instead, seek his kingdom, and these things will be added to you.
Fear not, little flock, for it is your Father's good pleasure to give you the kingdom. Sell your possessions, and give to the needy. Provide yourselves with moneybags that do not grow old, with a treasure in the heavens that does not fail, where no thief approaches and no moth destroys. For where your treasure is, there will your heart be also.
Our obedience makes beautiful things possible. On Christmas day it was opening the door to Israel for baby Malik ("king"), after another hospital had "no room in the inn" and doctors in the Gaza Strip told us his life was at immediate risk: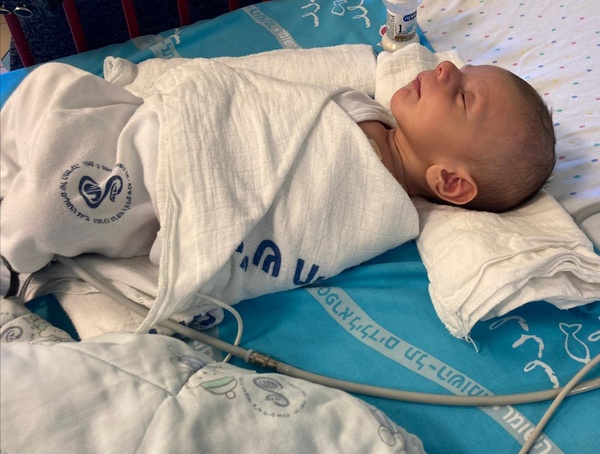 And today it was a second surgery for baby
Mohammed
 from Gaza, on a ventilator the past 39 days after his first surgery, followed here down the hall by his anxious father after he finally emerged from the operating room: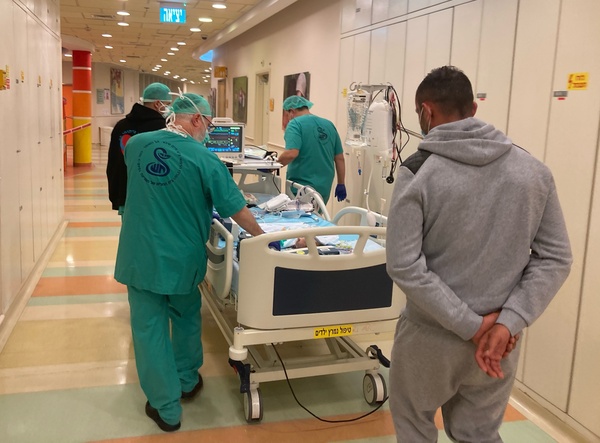 If it pleases the Father, may these stories continue to multiply, and through them the goodness of God be proclaimed throughout the Middle East in 2021.
Jonathan for Shevet Achim
"Behold how good and how pleasant it is for brothers to dwell together in unity" (Psalm 133).