Dear coworkers,
When my heart is heavy with concern, fear or confusion, I open the Psalms and am immediately confronted by the glorious imperatives to give thanks, rejoice in the LORD, and bless his holy name!
Bless the LORD, O my soul,
and forget not all his benefits,
who forgives all your iniquity,
who heals all your diseases,
who redeems your life from the pit,
who crowns you with steadfast love and mercy,
who satisfies you with good
so that your youth is renewed like the eagle's.
So let's start by remembering the blessings of just this one single day. Georgia shares that Huda today became the third of our "five Christmas babies" from Iraq to undergo life-saving heart surgery at the Sheba Medical Center in Israel: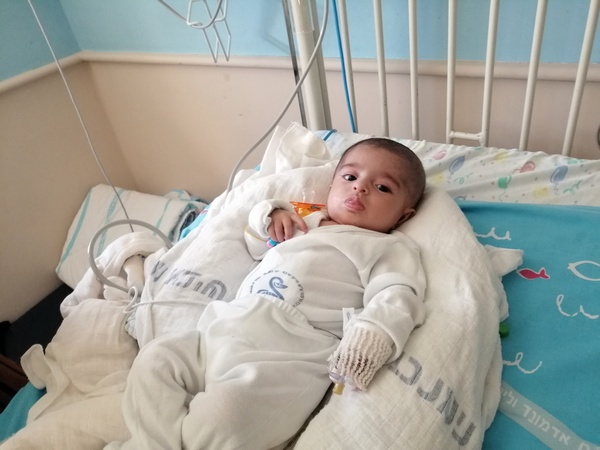 I arrived to the room of Huda just before she was wheeled into the surgery room. Mum was quietly stead throughout the whole experience, and after wiping away a couple of tears, she declared that God knows best, and is in control of the situation; "Xhua gawrea."
And with that, we began the hours of waiting. Huda appears to have captured the hearts of many people, as there were many emotional messages of support coming in from across the world! Huda's mum was joined by other "Shevet Achim" families, both Kurdish and Gazan, all familiar and expectant of the surgery process.
After five hours or so, Huda was rolled out of the surgery room enroute to the ICU, with her mother rushing behind as they squeezed past an Orthodox Jewish young man in the hallway: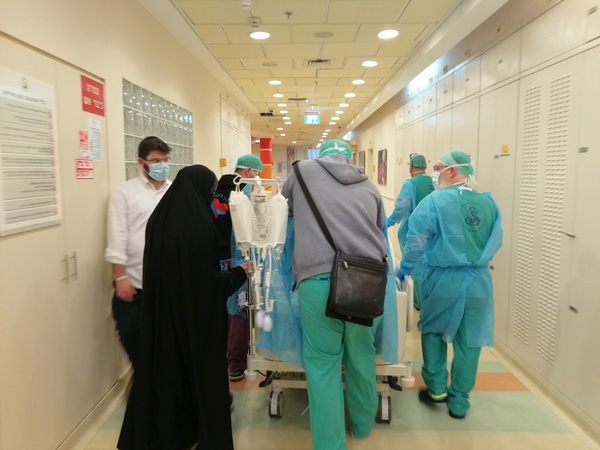 One of the doctors happily remembered the Kurdish word "bash" (good), amongst the happy news that the surgery had been a success to switch Huda's great arteries, and close two holes in the heart.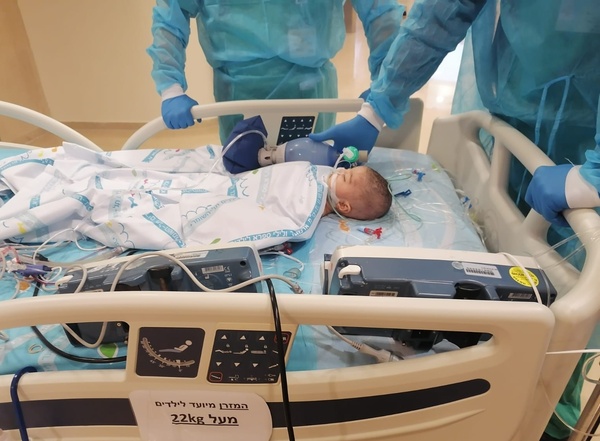 Huda's mum was delighted to see her daughter, and the large group of us hurried upstairs to the ICU. Huda was set up in her room after a fairly short amount of time, and mum was able to peer with joy and interest at her baby.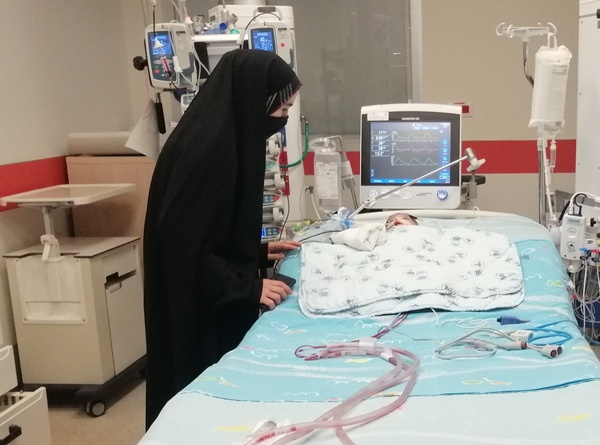 Please pray that Huda continues to be stable and recover well for the next 24 hours.
Reason enough to rejoice tonight friends. Look what God has done in our midst! And yet he was also doing the exact same thing up the hill in Jerusalem, where Margarita tells us baby Zaed from Gaza emerged still smiling after a second and lengthy heart surgery today at the Hadassah Medical Center: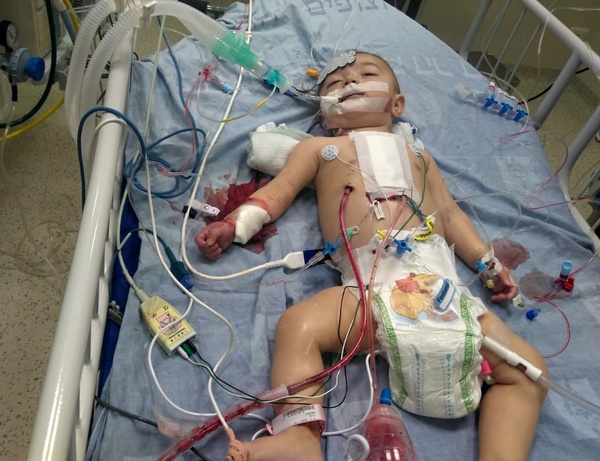 The mother after waiting so long was worried. I prayed with her and she told me she is very grateful for being by her side, and supporting her. We know and I always tell her that all the glory and honor is for the Lord.
Who are we to see such blessing flow? And time would fail us to tell of the Lord's other marvelous works today, like newborn Mohammed from Gaza, who Sebastian found finally well enough to leave the ICU today after two months and two surgeries!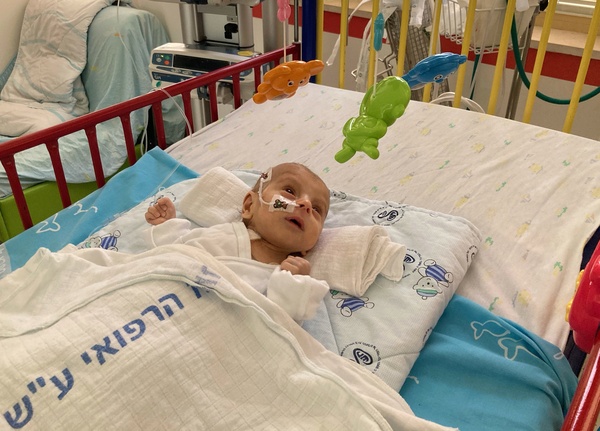 Then there's our Christmas Day baby
Malik
, who returned to his family in Gaza today after his successful surgery: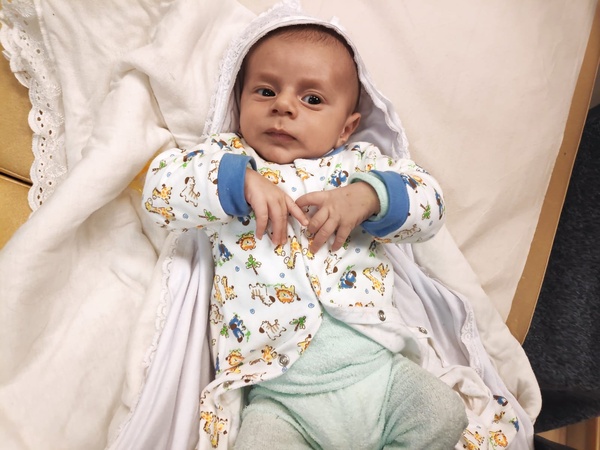 He follows in the footsteps of the wonderful homegoing of
Alaa
, who was well enough to return to his family in Gaza earlier this week following his near-death experience in the hospital in Israel: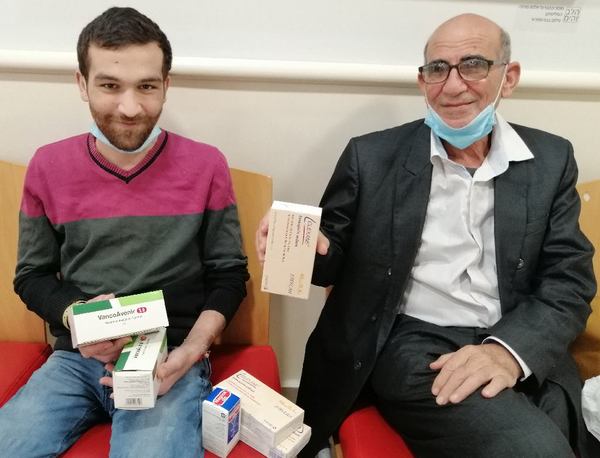 And a final note of gratitude from this day: after all the children we saw helped in 2020, only $72,243 remains outstanding tonight to cover all commitments to Israeli hospitals!
Yet haven't we all learned that it is not only when all goes well that we are to thank, praise and bless the LORD? Many hearts are troubled this week as a "soft totalitarianism" (as Rod Dreher describes it) settles over the United States. Big tech companies, the media and leftist politicians are shockingly joining forces to eviscerate freedom of expression in what was once the world's beacon of liberty.
"The whole thing felt surreal," wrote Messianic commentator Michael Brown, "as if a violent takeover of your country was happening in front of your eyes and you could hear the troops getting closer to your home."
The prescient Israeli Messianic writer Avner Boskey notes this week the eerie similarity to the attack on the German Reichstag in 1933, which became the pretext for delegitimizing political opposition and suspending fundamental liberties. All this in a heartbeat set the stage for what had until then been unimaginable violence and persecution of the Jewish people.
My comfort tonight is taking the long view of history, as Churchill and Roosevelt did when quoting Longfellow during the war when they spoke of the suffering of the Jews:
Though the mills of God grind slowly; Yet they grind exceeding small;
Though with patience He stands waiting, With exactness grinds He all.
Yes, the loss of liberties led to National Socialism, to war, and to holocaust. And yet all this death seems to have been necessary to begin the resurrection of the people of Israel in their promised land.
There are few things we can say with certainty from the scriptures about exactly how history will play out in our time. But one of them is that the Father will yet bring back the remainder of his chosen people from that greatest of hold-outs, American Jewry. And friends, it is difficult to see how that can happen without almost unfathomable turmoil and trauma.
Yet Jesus says when we see these things to lift up our heads, for our redemption draws near. When the time to favor Zion finally comes, Paul asks, what will it mean but life from the dead?
Jonathan for Shevet Achim
"Behold how good and how pleasant it is for brothers to dwell together in unity" (Psalm 133).