Dear friends,
My understanding was taken to a whole new level this week of what a treasure our community is.
Shortly after I wrote you last Sunday night, my son Ben texted to say that our coworker Frank, a 73-year-old widower, was in a hospital in Fort Wayne, Indiana on a ventilator with COVID.
That was a shock because last I knew Frank, like Michelle and me, was simply waiting for permission to enter Israel so he could rejoin our Jaffa community for the next five months.
Three days earlier Michelle and I had ourselves arrived in Fort Wayne to stay with our son Josh and family, so I called the hospital and asked if I could visit Frank. No, only family I was told.
Well, if there's any lesson our community members learn in Israel, it's that when God calls we don't take no for an answer. He will always make a way. In this case it was simply driving over to the hospital on Wednesday and walking in anyway, where I found everyone sympathetic and supportive.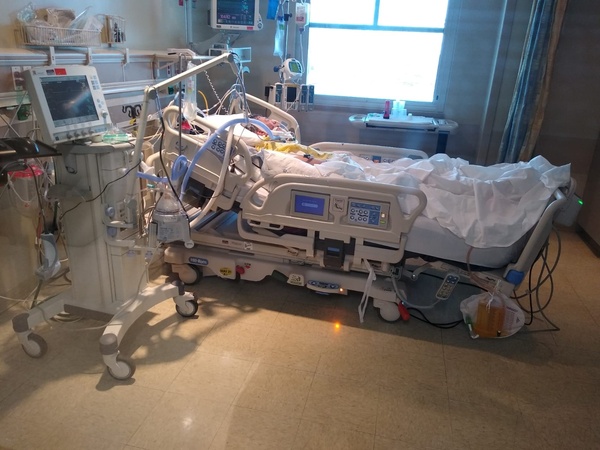 Frank was behind glass in the ICU and had already been sedated and on the ventilator for three weeks. I could sense how totally alone he must feel, and the nursing staff agreed that I could bring a Bluetooth speaker the next day to play greetings from the Shevet community.
As soon as Frank heard your beautiful voices in your beautiful accents filling that ICU room Thursday he began to respond, nodding his head to affirm the love and prayers coming in from all over the world, and slightly raising his clenched hands as Joela and Jana sang "The Blessing" from Germany. I had tears rolling down my face.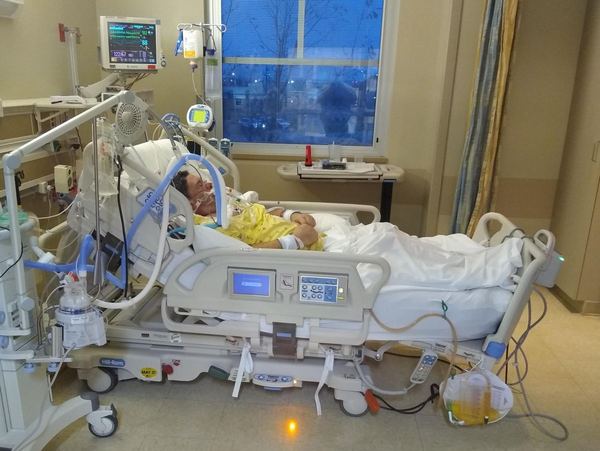 Yesterday he was even more responsive to your blessings, nodding vigorously with teary eyes and looking like he was in the fight of his life. This time his nursing staff joined in and prayed for him individually at the end.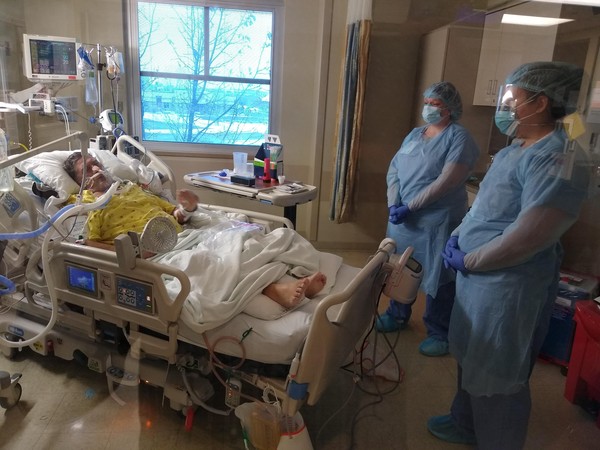 And today–today I walked in to find the ventilator tube taken out and Frank breathing on his own. Even the nurses seemed relieved and surprised, as one told me that a majority of their COVID patients on ventilators do not recover.
Today I remembered to take two cell phones, so I could both play your messages and songs and at the same time record for you what was happening:
Friends, could you hear the words that were on Frank's heart, some of the first words he has spoken in weeks?
"What I want to do is be able to run the race of Christ."
"Is there any way to pray get me back to Israel, or just get me a flight for the Lord?"
"What happens when the two meet together, are we together with Christ? Because we're alive, right, we're alive together, so we need to serve him together."
I'm convinced Frank was speaking to us words right out of eternity. There is something mystical and powerful, as Jesus told us, that takes place when two or three gather together in his name. Alone we will perish; together–and only together–we are a dwelling place for the spirit of God.
I'm so grateful tonight to be part of a community where we stand by each other and love each other no matter what.
Jonathan for Shevet Achim
"Behold how good and how pleasant it is for brothers to dwell together in unity" (Psalm 133).