Dear friends,
Looking back at the end of every week there is always so much that has happened; while we see in part what God is doing, his mind is such that we are only ever partially aware of what He is doing in ourselves and those around us. The total significance of events and people we come across each day is known to Him, and he discloses what he has for each of us. None of us know 'the full picture' Paul says in 1 Corinthians:
Now we see things imperfectly as in a poor mirror, but then we will see everything with perfect clarity. All that I know now is partial and incomplete, but then I will know everything completely, just as God knows me now.
A passage from the book of liturgies Every Moment Holy is the context in which I wish for my prayers to always be set: "You apprehend a wider sweep with wiser eyes than mine." With this please join with us this week in praying for our families: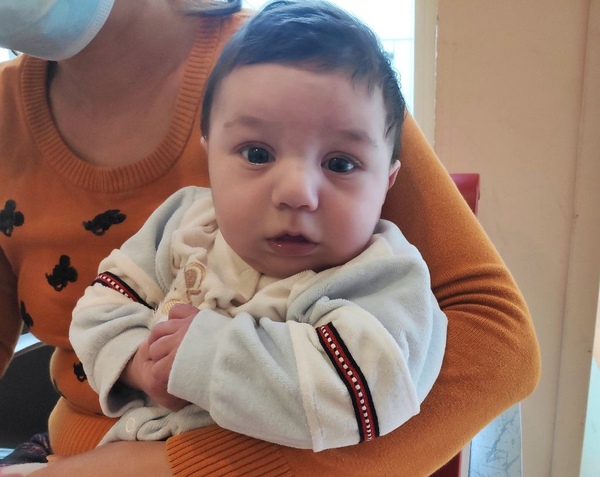 On Sunday, sweet Lalo had surgery and has since been extubated. His Kurdish mother was eager for this day as she knew his heart was very complex. She would often tell us, "He has four problems in his heart!" There was certainly relief for her after the surgery, but the news that he would need a valve replacement every few years was devastating for her. Georgia and I sat with her for some time on Tuesday where she wept as she told us that she had expected one surgery and it would be done. As she spoke, we could see that the devastation came especially from the anguish of looking over her son's life and visualizing the multiple times that she will need to travel to a foreign country, give her baby over to a surgeon, watch him get put under anesthesia, endure the hours-long wait of an open-heart surgery, see him intubated, pray he can make a recovery, return home and then do it all over again in a few years.
There are other families who've had a similar reaction when told that their child will need multiple surgeries over many years. There is a unique struggle when the finality and safety of a definitive outcome for a loved one is indefinitely prolonged into the future. This also made me think about those who need replacements surgeries into adulthood, like Alaa who was 27, or a 25-year-old woman named Asmaa who was recently admitted to Wolfson hospital where she first had surgery as a baby.
It always takes time to adjust one's hopes, but in between the future surgeries Lalo will be able to live a very normal life, running and playing like his peers. Please pray for Lalo' family as they learn to balance these two perspectives, though it is not the outcome they wished for their boy. My prayer is that we wouldn't be afraid to confront the realities of others. However wonderfully varied we are in the family of God, we do reflect the One who came in humility and was obedient unto death for the sake of redeeming his creation. Because He did not turn away in the face of grief, death, and disease, I know that he is continuing to cultivate this character of his in us.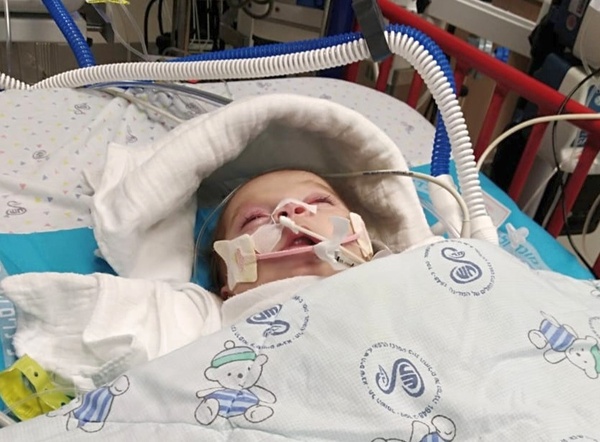 Baby Asmeen
 from Kurdistan still has a long road ahead of her, so please pray for her. Because of other problems in her body, the presence of pulmonary hypertension has complicated her recovery; the doctors are considering a surgery that could potentially help her, a diaphragm plication. Please also pray for her mum who has found the language barrier especially difficult as she only speaks Kurdish (and a little bit of Arabic). When the head cardiologist of the ICU was made aware of this struggle for Asmeen's mother she explained everything in detail for her, with Georgia doing an incredible job of translating into Kurdish. The explanation coupled with the kindness and understanding of this doctor gave Asmeen's mum some much-needed peace.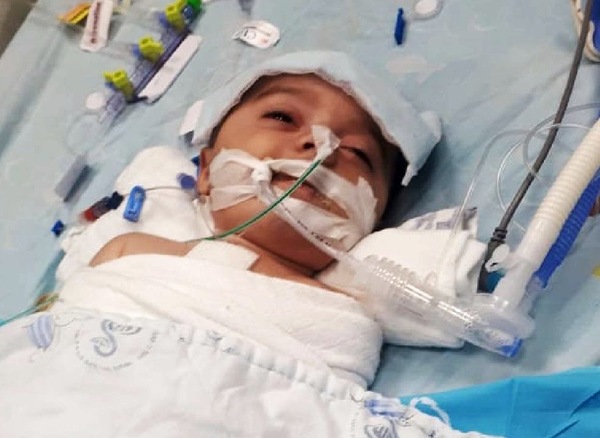 Kurdish baby Awmed is still struggling to recover after his surgery last week; he had a bronchoscopy yesterday due to his left lung collapsing this past weekend, and has also presented an AV block, so please continue to pray for him. He is in the ICU with the mothers of Lalo and Asmeen, and we are thankful that this small community of Kurdish families provide support for one another. Awmed's grandma is a very resilient and intelligent woman who loves her grandson deeply and is completely focused on his recovery; in lieu of one of his parents being with him, she is exactly the person that you would want taking care of a baby, especially in the midst of a complicated recovery.A fourth Kurdish child, Huda, was moved out of the ICU yesterday!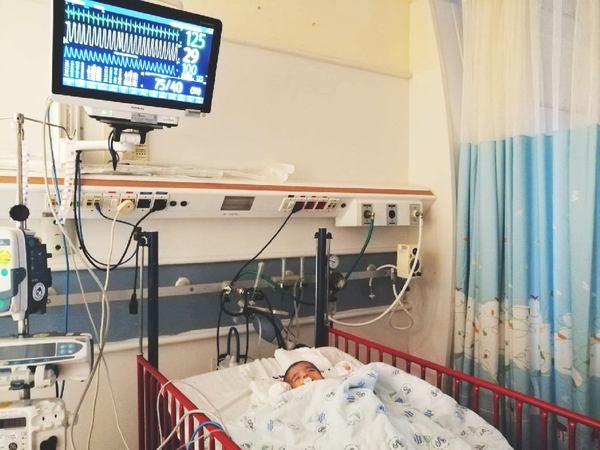 Her mum is frequently getting phone calls from her family in Kurdistan, and she, with palpable excitement, tells them that Huda's oxygen saturation is 100% without any supplemental supply. When Georgia and I visited her this week for the first time out of the ICU she eagerly pointed out the blue 100 on the monitor.
Our co-worker Amar has worked to urgently bring a lovely newborn girl, Besan, to Sheba Medical Center from Gaza and she will be arriving today. Please be praying for her journey which is just beginning: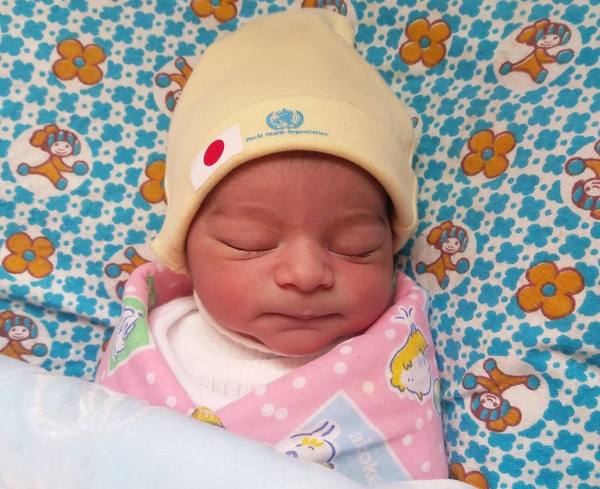 Our beautiful
Mohaned
 from Gaza was hospitalized yesterday through the Emergency Room. He has been staying with us in Jaffa awaiting his next catheterization, and yesterday afternoon he spiked a fever, then within a half hour also coughed up a small amount of blood: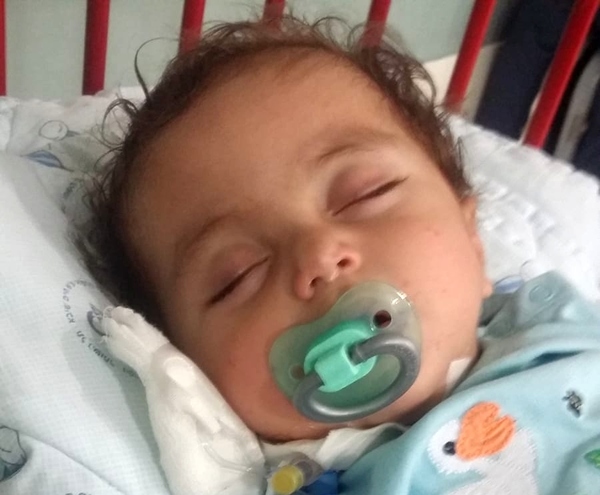 Today he is awaiting the test results to see if he has a virus. Please pray for precious Mohaned, he enjoyed seeing our coworker Carina today at the hospital, and his beautiful mother is always an incredible caretaker for him.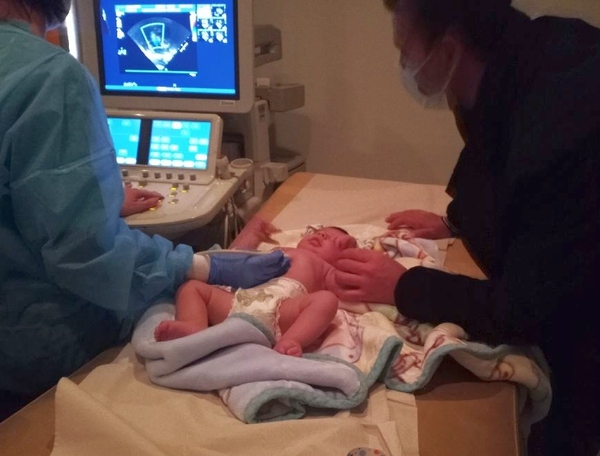 Kurdish baby Eliyas (above) went in for his first post-operative checkup yesterday and passed with flying colors. The cardiologist was so pleased with the surgical results and his heart function. God willing his echo in one month will be the final one before returning to Kurdistan.
After surgery last week, nine-year-old Aya from Kurdistan was discharged to the Jaffa base on Tuesday!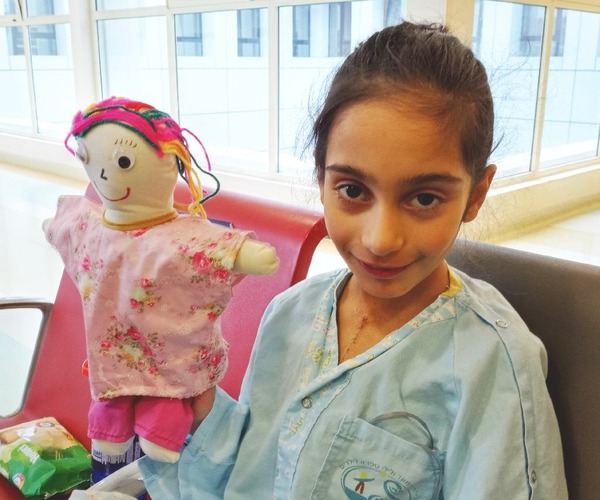 Her mother is full of joy over the recovery of her only child, and they both enjoy Jaffa which they consider their home away from home. It is also wonderful Aya was discharged in the middle of the week because her and her mum love "Shabbat shalom," which is what we've all taken to calling our Friday night meal together, which is usually an amalgamation of Kurdish and American, British, and/or German food.
Joining Aya, Eliyas, and Shireen at the Jaffa house is Ahmed from Kurdistan!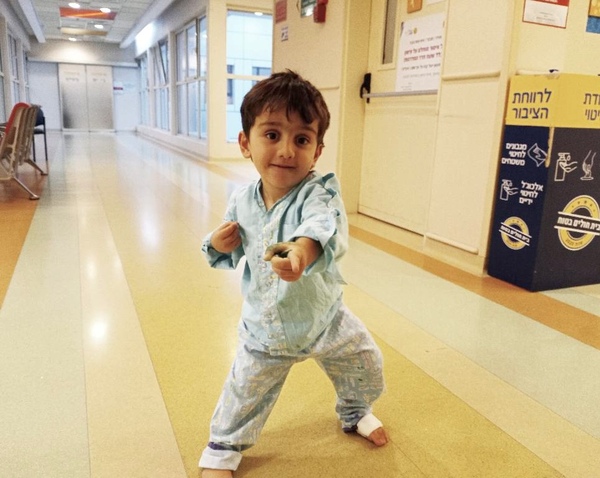 He had catheterization on Tuesday which may be the only intervention he needs for this time. He came back to the Jaffa house yesterday and has been eager to play and get outside A few minutes ago I heard him calling to his mother outside in Kurdish, "Come on, let's go!" as they went to the park.
Lastly, this morning we got the happy news that our returning patient Hassan from Gaza could go back home to Gaza today after his cath this week: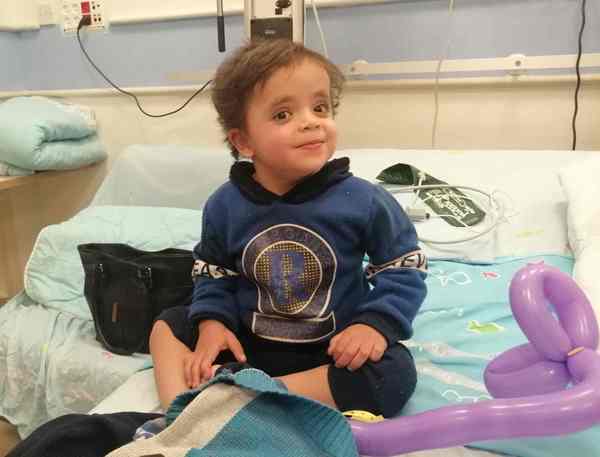 If you read his blog, it's quickly evident that this sweet boy has a history of long and hard recoveries, so it is very exciting and surprising that he has had no serious complications in the wake of this intervention. Thank God for this outcome for Hassan!
Blessings and Shabbat shalom,
Alena for Shevet Achim