Dear friends,
The Israeli government today took the unprecedented step of "hermetically" sealing the country by shutting down all incoming flights until next Sunday. During this time the country will race to vaccinate another one million citizens against COVID, which will bring the level of vaccination to about 40% of the population. (They're already vaccinating high school students!).
This means that Michelle and I are still stuck on the outside looking in, along with Julio, Luzma and Paula, as well as new coworkers coming from Germany and Holland. The amazing thing is that our Father is still releasing so much blessing through our partner hospitals and our small teams on the ground in Jaffa and Jerusalem. No fewer than 15 children from Gaza and Iraq are now in active treatment in Israel, including two life-and-death newborn emergencies, Besan and Rafiq, rushed from Gaza by ICU ambulance just this weekend: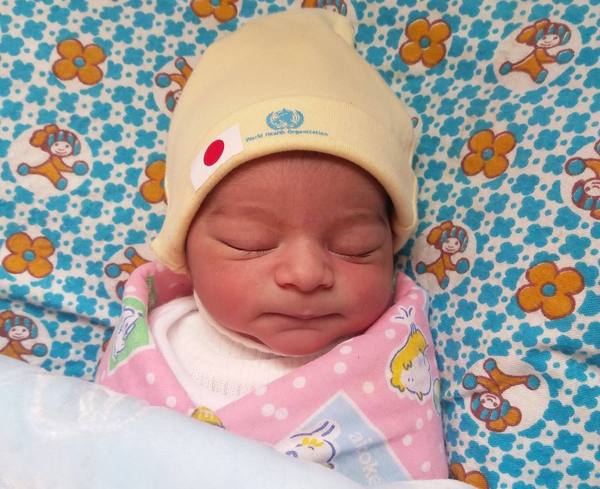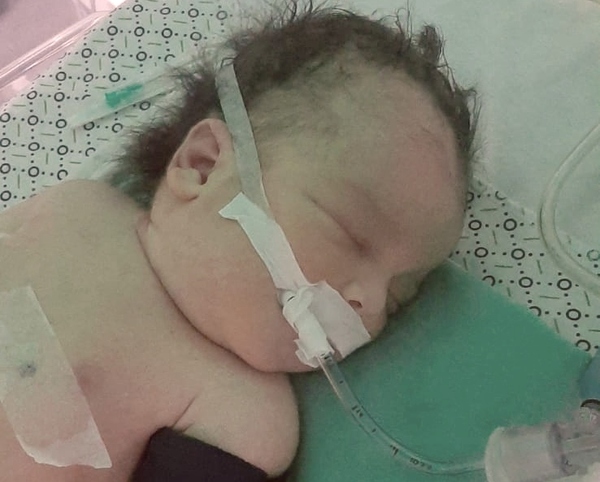 In a lovely story of redemption,
long-neglected Shireen
 from northern Iraq was awarded a toothbrush today as she successfully completed her heart treatment in Israel: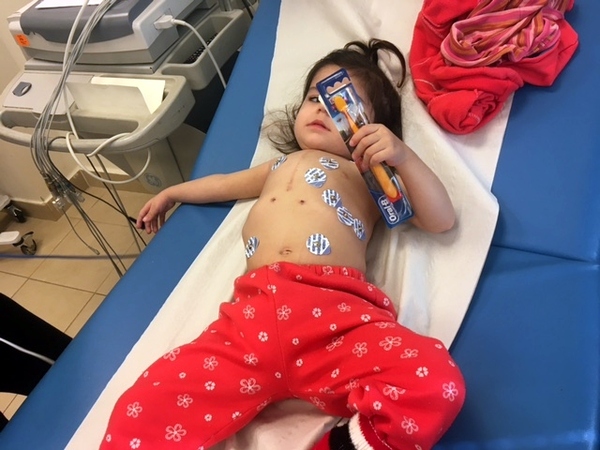 Shireen's surgery was sponsored through gifts given to celebrate
the blessed wedding
in Colorado last weekend of our own coworkers Nate and Colin, none less than the fifth marriage between Shevet Achim volunteers, praise God!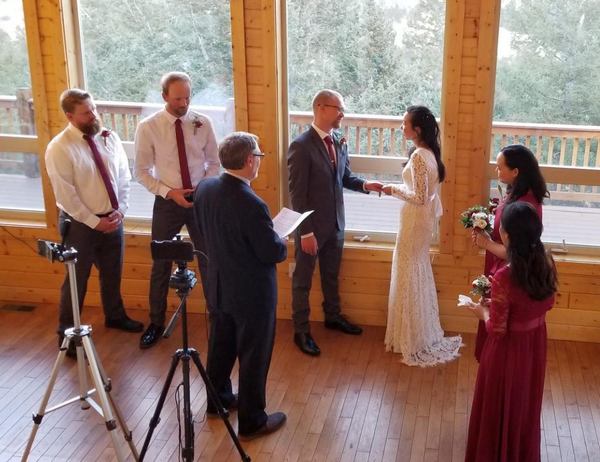 And this week our coworkers applied for another six urgent Kurdish children from northern Iraq, who we hope can travel once the airport reopens. Here are their little passport photos: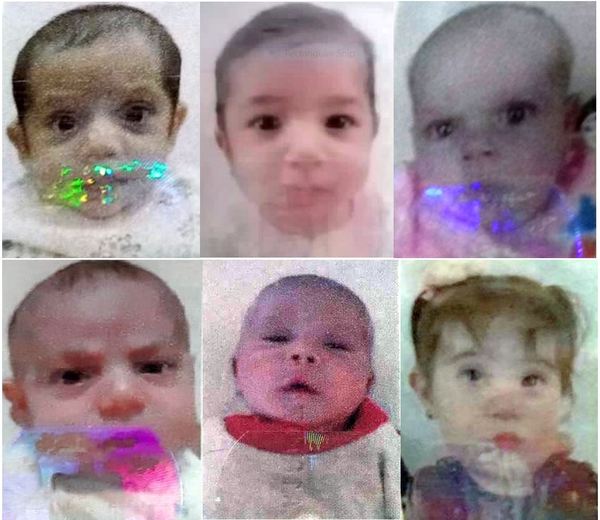 Thank God for making all this possible, and continuing to rain down the resources to maintain our relationships of trust with Israeli hospitals. As of tonight only
$40,796
 is outstanding toward 2020 surgeries.
Last week I shared with you extensively about our coworker Frank, who came down with COVID while also waiting in the US for his permission to enter Israel. The news this week from his hospital just keeps getting better. Frank's oxygen support is being reduced, he is up and taking a few steps, and, most importantly, he says "the Lord has been pointing things out and it's a great time to be able to grow!" Thursday he was declared non-contagious and I was allowed to enter his ICU room. Here's 
his heartfelt response
 to all the encouragement and blessing you've sent him: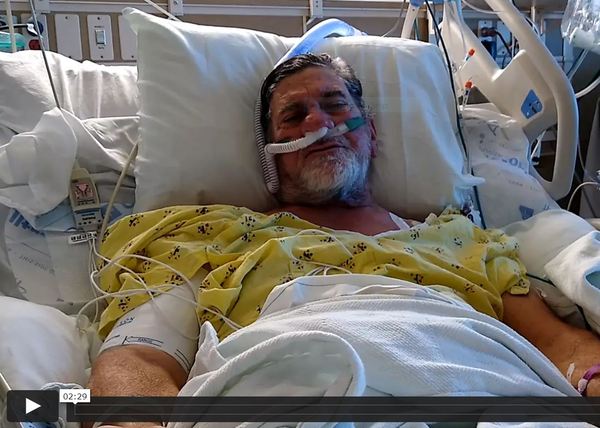 Together with Alaa from Gaza we have now seen two virtual resurrections of loved ones in just the past month, against all expectations of the medical personnel. We are deeply grateful for these recoveries, which are just a foretaste of what is to come. The footsteps of Messiah are drawing near, and his arrival, Paul tells us, will mean life from the dead.
But that time of waiting for the restoration of all things can be agonizingly long and painful, and none know that better than the people of Israel. I'd like to end this week with the broken-hearted reflection of an ultra-Orthodox man from Jerusalem named Yehuda Meshi-Zahav, the founder of the ZAKA emergency response group which is known for painstakingly collecting the remains of victims of terror attacks. His father (pictured below blessing him) died yesterday of COVID, just days after his mother and weeks after his younger brother: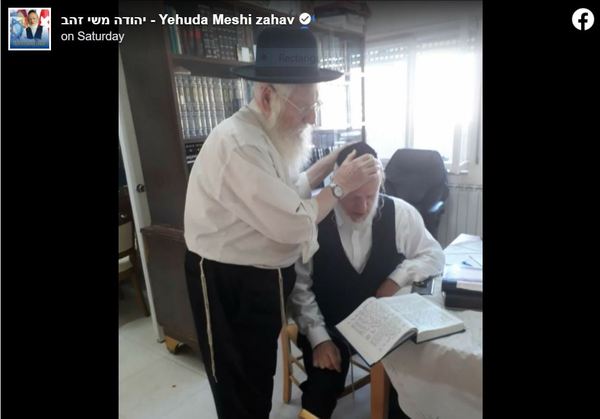 Death rose in our window
Fracture after fracture after fracture we were broken
Blow after blow
My little brother Moshe of blessed memory
My mother my teacher of blessed memory
And now my father my teacher of blessed memory
All this in thirty days
As great as the sea is our brokenness, who will heal us?
Sovereign of the world
I know you are putting us to the test, a test hard and painful. Oy, how much it hurts.

But I promise you that even in the hiddenness which is within hiddenness, surely even there is found the name of the LORD which will be blessed.Because I know that when Abba gives blows, this is only from love.

I will continue to love you with all my heart, with all my soul and with all my strength. To walk in the way of the Torah and the commandments, to grow in deeds of covenant love and mercy, as my dear parents of blessed memory taught me. These beloved and pleasing ones who in their lives and deaths were not separated.

Hear O Israel, the LORD our God the LORD is One.
Jonathan for Shevet Achim
"Behold how good and how pleasant it is for brothers to dwell together in unity" (Psalm 133).