Dear coworkers,
11-year-old Asma was discovered in Gaza to have a malformation of blood vessels in her brain. Palestinian doctors who examined her in Nablus, Ramallah and East Jerusalem all agreed she can only be safely treated by a specialist in Israel using advanced endovascular intervention.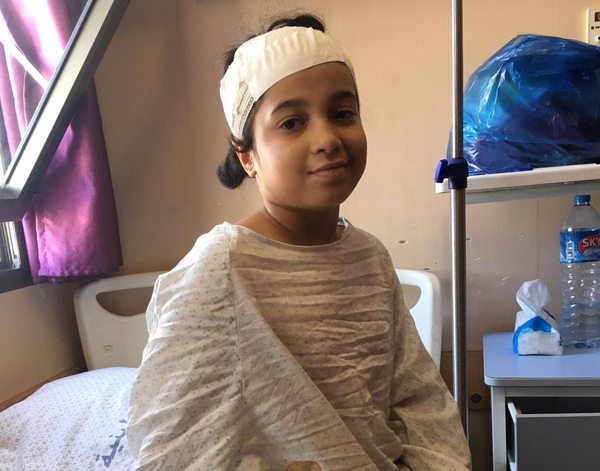 The day after we heard about Asma, we were also contacted by the family of two-month-old baby Abed. He was born prematurely in Gaza, and suffers from
retinopathy of prematurity
 that threatens to leave him blind. Doctors in Gaza say the urgent treatment to save his sight is only available in Israel at our partner hospitals Sheba and Hadassah.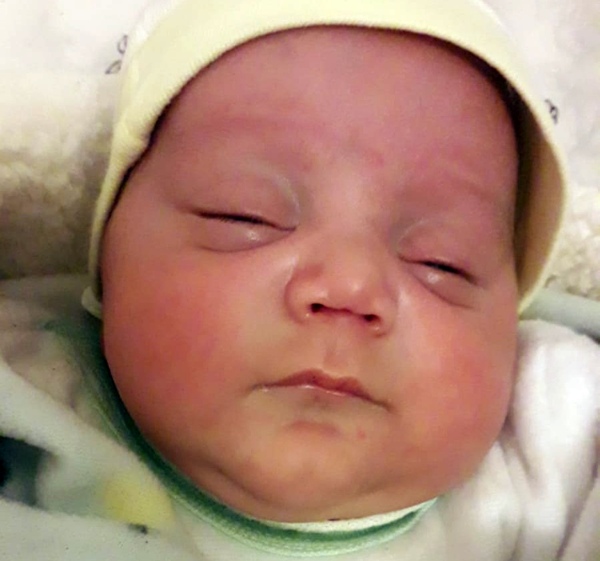 Our community has long chosen to focus only on children with congenital heart defects. The success rate for their surgeries is high, and without intervention these little ones face early death. And we have wonderful partner hospitals which take most of the costs on themselves.
Moreover our few coworkers are already working full-out to care for all these urgent heart kids. Tonight alone our five coworkers in Jaffa are posting new blogs updating us on what happened today with ten children! Asking them to get involved with Abed and Asma will mean working with unknown doctors in unfamiliar departments, and in Asma's case in a completely different hospital.
And should we enter into these new spheres while, despite good progress, we still owe $33,296 for heart surgeries in 2020?
For all these reasons I asked our Gaza coordinator Amar three weeks ago to turn Abed and Asma away. Tell their families to pressure the ministry of health. This is their responsibility. They have to do something.
Well three weeks later we're seeing that same painful truth that first birthed our community 26 years ago: if we don't stop along our way to help these children, no one else will. Here's the plea we received from Asma's father last Sunday:

This calls to mind the non-Jews we see in the gospels beseeching Jesus to heal their children. The Messiah was adamant about staying focused only on the mission he'd received from his father. "I was sent only to the lost sheep of the house of Israel,"
he told
 the Canaanite woman pleading for her daughter.
But she came and knelt before him, saying, "Lord, help me." And he answered, "It is not right to take the children's bread and throw it to the dogs." She said, "Yes, Lord, yet even the dogs eat the crumbs that fall from their masters' table." Then Jesus answered her, "O woman, great is your faith! Be it done for you as you desire." And her daughter was healed instantly.
I buckled this week under the pressure. Today our coworker Sebastian was diverted from other tasks to pick up baby Abed at the Gaza border, and tonight he's in quarantine with his mother in our Jaffa house, awaiting a free bed in the Sheba eye unit. Tuesday God willing we will bring Asma from Gaza to the specialist at the Schneider Children's Medical Center.
Despite all the good reasons not to get involved, I can't get past the simple words of Jesus on the mount, which compelled us to help the first child Andrei back in 1994: "Give to the one who begs of you, and do not refuse the one who would borrow from you."
Like the rest of the Sermon on the Mount, none of it makes any sense unless we have a father so great, so caring and so faithful that we can abandon all of our worries to his care.
I recognize that this will affect others beyond myself. The beauty and safety of community is that everyone involved has a voice through which the spirit can speak, and from this emerges the wisdom of God. I invite our friends and coworkers from Jerusalem, Jaffa and the ends of the earth to weigh in by replying to this email or posting a comment on our Facebook page.
Last week I shared with you the inquiry we received about sending children from Morocco to Israel for heart surgeries, now that the two countries are normalizing relations. This week I spoke for an hour with Dr. Said, the cardiologist there who has spent 30 years trying to help Moroccan children with congenital heart defects, but often disappointed by others acting in selfish interests. When he said we live in a world in which the abnormal is normal, and the normal abnormal, I reminded him he was quoting scripture:
Woe to those who call evil good and good evil, who put darkness for light and light for darkness, who put bitter for sweet and sweet for bitter!
We prayed in the end, asking our father to lead and to act out of his great love for the children of Morocco. After a pause Dr. Said told me he had tears in his eyes, thinking of the death of his own teenaged son in an auto accident.
As always it is still unclear even how we will care for the growing numbers of children coming to Israel from Gaza, Hebron, Iraq and Syria. But early this morning I wrote Dr. Said:


Here too friends prayer and counsel is needed. None of it makes any sense unless we have a father so great, so caring and so faithful that we can abandon all of our worries to his care.
Jonathan for Shevet Achim
"Behold how good and how pleasant it is for brothers to dwell together in unity" (Psalm 133).