Dear coworkers,
A couple of nights ago I came across these words which I wrote to you in a Shevet Sunday five years ago this week:
It's a fool's errand, I know. But I've resolved to start dividing my own time equally between Kurdistan and Israel, together with whoever else is called and willing to come. Please pray for us, support us, and help hold us accountable to this.
Sigh. This week it's been 14 months since any of our community members last set foot in Kurdistan, northern Iraq. Thank God for our local friends there–mostly families who've come to Israel previously for a child's heart surgery–who volunteer with open and cheerful hearts to help prepare new families for the journey.
And some of these friends helped me finally this week receive a special permission to return to Iraq (even though US citizens in general are banned from the country due to COVID fears) and I was able to fly in Thursday from the US via Dubai.
So here we are starting over. There's still the same conviction that the Jewish scriptures which are changing our lives are also the only hope for our neighbors here. But my zeal is tempered by the truism that "Man proposes, God disposes," which the Free Dictionary defines to mean:
Humans may come up with any number of ambitious or ingenious plans or ideas, 
but, ultimately, forces outside of our control determine whether they fail or succeed.
Or here's how Solomon puts it in Psalm 127 which I read this morning over breakfast with one of our lovely Kurdish families:
Unless the LORD builds the house, its builders labor in vain;
unless the LORD protects the city, its watchmen stand guard in vain.
In vain you rise early and stay up late,
toiling for bread to eat—for He gives sleep to His beloved.
I felt better then about sleeping in this morning. And I also feel better when surveying the bleak spiritual landscape of Kurdistan and asking myself what difference we have made. Yes our plans will fail. Yes our hopes may at least for a time seem to be in vain. But this is because the vision that the prophets hold out is far beyond the reach of human ability.
Our job then is not to initiate, but to cooperate, as Jesus did, with whatever we see the father doing. Here's the insight of Otto van Bismarck, the statesman who united Germany 150 years ago:
A statesman cannot create anything himself. He must wait and listen until he hears the steps of God sounding through events; then leap up and grasp the hem of his garment.
If so friends let's wait and listen, be resolved not to carry out our own plan, but to act with full trust and instant obedience, regardless of the cost, when we hear the steps of God.
It seems every family I meet here which has been to Israel absolutely treasures the memory of every one of you they met there. They're particularly pleased with those who care enough to stay in touch with them through social media. Do we really understand that the world is now at our fingertips?
And I have to admit there is evidence of God's redeeming power already at work in all kinds of ways that we may not be paying attention to. On a visit to Mir and his family Friday I saw things in a new light when his mother asked me, "Do you remember that doctors in Israel told us after his surgery he would never walk or talk normally?"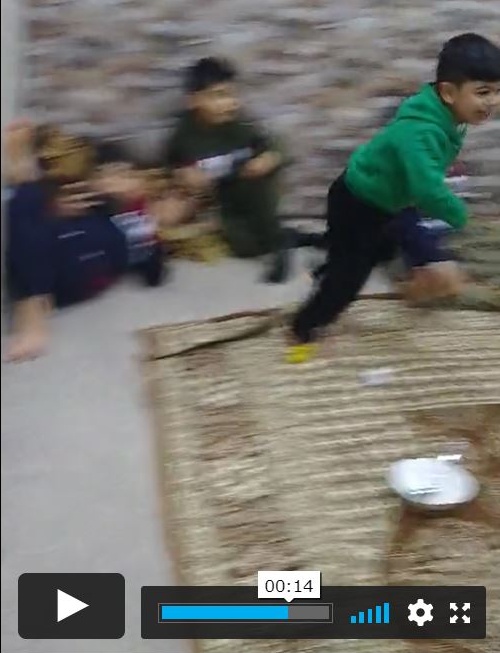 And I also have to acknowledge how humbled and grateful I am to walk into the homes of new families, like Lya's yesterday and Hiwa's today, and realize that these children with Down syndrome would have no hope of surviving their heart defects if the Lord did not send us: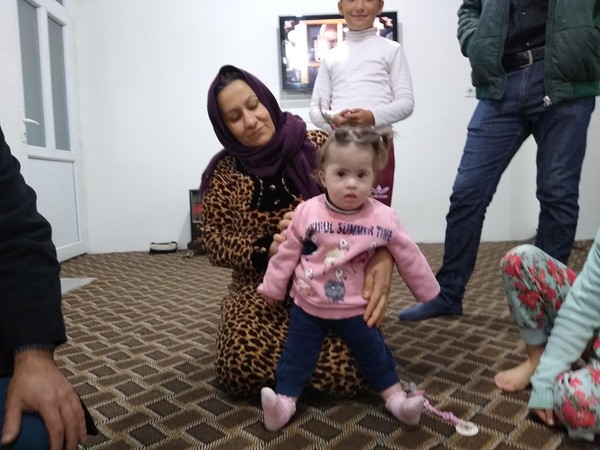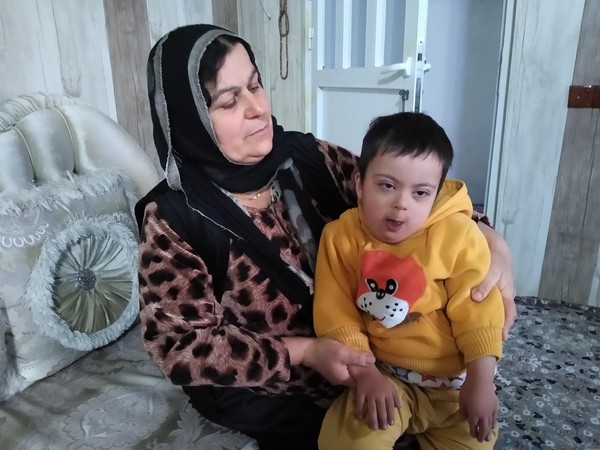 Who are we to be entrusted with the resources to rescue these lives and give glory to God? May we be found good stewards.
And may we be found constant in prayer for our beloved Alaa from Gaza. Doctors in Israel today were still unable to wean him from the ECMO device which is once again doing much of the work of his heart. Here's Sabrina's report tonight:
When co-worker Carina and I went to Sheba Hospital today to the Adult Critical Cardiac Care Unit to visit Alaa, we were staying at the side of his bed for a few minutes looking at him and we agreed with each other that he doesn't look that good at the moment. His hands were swollen and a bit purple. Carina was asking me if we should pray for him, so we did it because we know there is no better healing then the one of the Lord.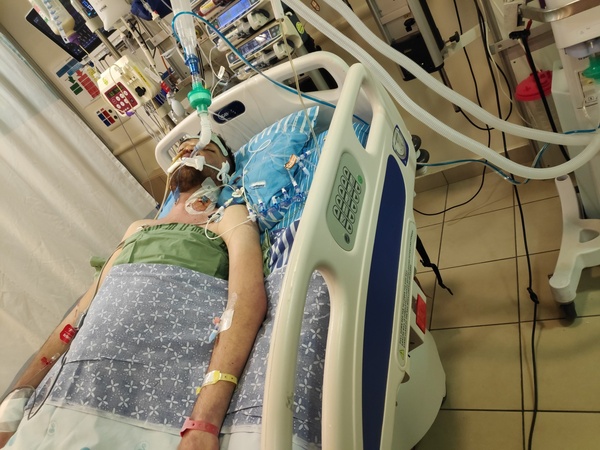 If you look on this situation from Alaa's or from the human perspective, you might think it's not possible that he will get better. But Jesus said, "The things which are impossible with men, are possible with God. "  And we know that every life is in God's hands. If it is in God's will, He can bring Alaa back again a second time. We still have the certainty that Alaa is in God's perfect plan.
Finally tonight, as believers around the world continue to grapple with the ongoing shaking and purification of the church through the exposure of sin, I'd like to recommend this essay to you tonight. Here's an excerpt which highlights the necessity of pursuing holiness in community, and leaves me so appreciative that we are in this race together:
For Christian leaders of ANY kind (I am thinking of myself here) there must be some kind of attachment to a local church, a board of (non-family) elders, or some kind of publicly acknowledged accountability to ensure that leaders are seen for what they are: flawed humans, prone to sin, who can only do their best work in context of community…
We must be open and honest about our sin, keeping short accounts with those in our communities, with those we have hurt, and with the Lord. Only those who look at their reflection in the Word and allow God to expose that sin in community will remain single-minded for the gospel. The Word is our hope. The church is our anchor.
Jonathan for Shevet Achim
"Behold how good and how pleasant it is for brothers to dwell together in unity" (Psalm 133).