Dear friends,
Ten months ago our coworker Alena brought little Ziad out of Gaza for what we expected to be a routine echo: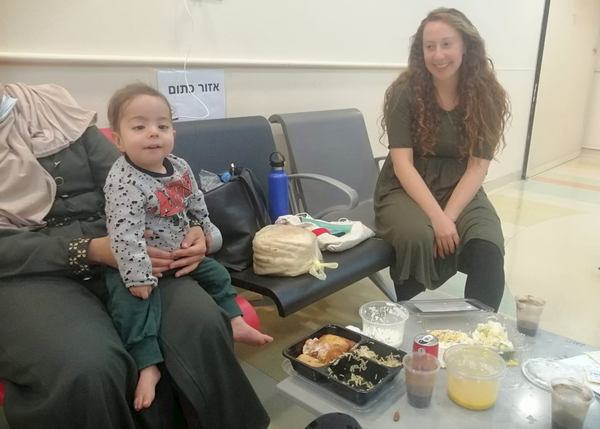 It turned into multiple surgeries and a ten-month stay, during the last five months of which Ziad was breathing only with the help of a tracheostomy. His lovely parents each spent months in turn by his bedside, and the whole family grew close both to us and to the Sheba medical staff.
Tonight, to the surprise of us all, Alena posted Ziad's final blog:
At 8:20, our Gaza coordinator Amar texted to say that Ziad had died this morning. I quickly ran through the children that are hospitalized because I couldn't believe that news. Maybe there had been a typo or a mistake. There was no one named Ziad at Hadassah Hospital; only one Ziad at Sheba. There hadn't been a mix up.
The last blog from Thursday was celebratory and full of hope. There have been times that Ziad was in a very bad condition, on the ECMO machine or needing resuscitation, but not for the last few months. This was something none of us expected. Even as I write this, I can't really believe I won't see him tomorrow at the hospital. He went into cardiac arrest while in surgery to fix a problem with his gastrostomy. Devastating is a word that only begins to describe Ziad's death. His cardiologist said today that this was the week they'd hoped to begin getting him ready to go back to Gaza.
His mother, and two older brothers will receive him today as he has gone back with his father. Please pray for all of them. There will always be a part of them that is missing without Ziad. May we hold this beautiful family before the Lord, and to the boy who loved blowing bubbles and playing with balloons, rest in the sweetest peace, my dear Ziad. You are deeply loved and so greatly missed.
Just a few hours after Ziad's death, the adult cardiac ICU called to say they believed Alaa was also dying. Alena was the advocate for bringing Alaa to Israel, and she and Berith rushed to be at his side throughout the day, even as Amar worked on urgent permission for Alaa's wife to come.
"It struck me how small we are in the perspective of death," Berith shares tonight. "There is nothing we can do but pray, speak encouragement to the person in front of us, and wait."
Alaa's vital signs eventually stabilized, and we are continuing to intercede for him tonight.
How can our community possibly bear up under such burdens? I want to encourage us tonight to focus on our rightful calling. If we believe we are here to defeat death through advanced medical care in Israel, we will be crushed in the end. Medical care at its best can give families precious years with their loved ones, but by it death is only delayed, not defeated.
I think of the ministry of Mother Theresa that touched so many hearts around the world. She and those who joined here did not anguish over the truth that people in Calcutta were dying. Instead these sisters simply resolved that their neighbors would not die alone in the streets, but would be embraced and loved in their final moments. In this way they–and we too–can point to the one who does hold the power to finally defeat death.
Today in northern Iraq I joined up with one of the Kurdish families that came to Israel years ago, and we followed up on urgent children including those identified in November by the Samaritan's Purse heart screening which our Colin took part in. We found families living in poor neighborhoods and in refugee camps: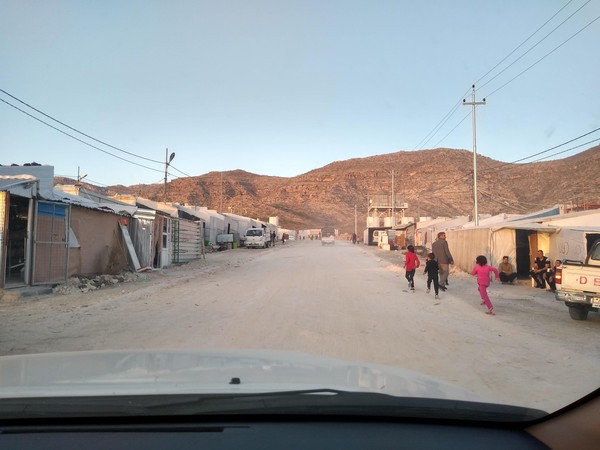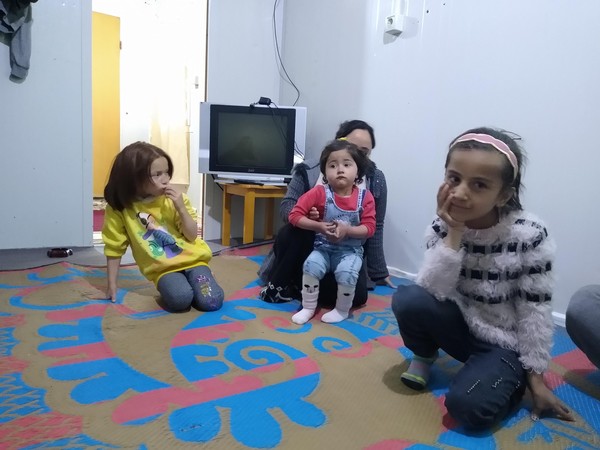 What struck me about these families is that they too felt they were all alone in their dilemma, and that no one really cared whether their children lived or died. Because they didn't believe anyone would help them, they weren't even motivated to get passports so their children could travel for surgeries. I don't believe we should come in and do everything for them; the gift we bring from the Father is first to simply say:
You're not alone. You are loved. Step out in faith. Do what you can. We'll stand with you. God will meet us.
I trust you'll join with us tonight in praying for the family of Ziad, and for Alaa, and for the new families we are just encountering. Let's remember our goal isn't only physical healing. We're here to let all these families know they are loved by God and by us through Messiah.
And let's do the same for our tiny band of coworkers on the front lines who are waiting faithfully for reinforcements: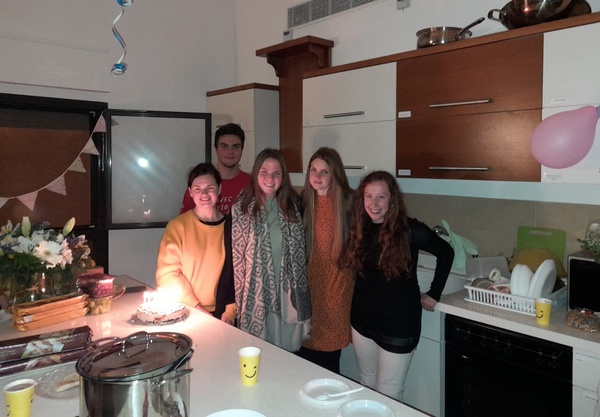 Yesterday was Alena's birthday, tomorrow is Sabrina's. And tonight they're saying farewell to our nurse Carina (above left), a godsend for the past three months. Georgia writes:
It's very special and joyful to be all together…But also I think we are all feeling quite moved by how much is going on at the moment, and tired.. and looking forward to having others join back with us.
"Behold how good and how pleasant it is for brothers to dwell together in unity" (Psalm 133).
Jonathan for the Shevet Achim community