Dear friends,
At the beginning of the week, the likelihood of our six discharged Kurdish children traveling through Jordan home to Iraq seemed very small. Their flights through Ben Gurion airport for this week and next were canceled, and we were trying to plan how to deal with the impending arrival of six new Kurdish children on Thursday who must quarantine in Jaffa.
Then on Wednesday Jonathan obtained permission from the Jordanian authorities for the families to enter Jordan and fly from there to Kurdistan. It is impossible to overstate how many moving parts there were to this and just how many factors were completely out of our control. Even while the paper work wasn't finalized until Wednesday afternoon, we brought all the families in the morning to Sheba for the corona tests without which they could not travel. We got there within the last half hour that the clinic was open; this also wouldn't have been possible without the help of Danit, the head nurse of the cardiac department who went out of her way to ensure we could make the test and get the results early the next morning before the families traveled.
In the midst of this there were also many other things going on in the hospital so our staff were split between being at Sheba, working on preparing all the documents necessary for traveling, and preparing for the goodbye party of all six children in the evening.
The party was well worth the wait. This group of Kurdish families, Aya, Ahmed, Awmed, Aliyas, Huda, and Shireen, were very special. We knew these families so well that to think about what each individual child and parent would love and enjoy in their farewell gift was a lot of fun. The item that got the most cheers and applause was the Shevet Achim T-shirt that at first the mother of Aya asked for and which turned into all the families wanting one as well: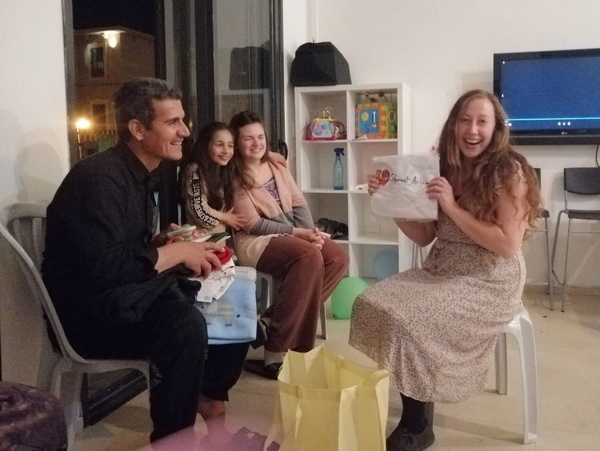 After cleaning up from the party it was around eleven on Wednesday night; at six the next morning the families were up and packing their luggage. With everything ready (including the corona results which were all negative!) Georgia, Sabrina, and Sebastian drove two very full vans to the Jordanian border.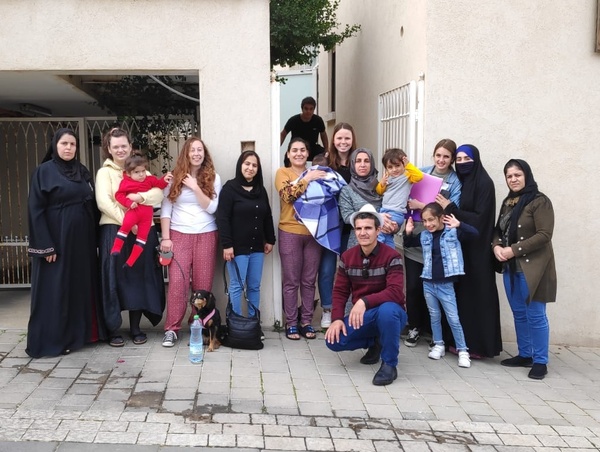 The mother of Lalo was especially affected by their departure because he has to stay longer for another interventional catheterization in the upcoming weeks, so please keep praying for Lalo's circumstances.In a few hours Thursday we turned over the house in preparation for six new Kurdish families who arrived that evening. Everything happened so fast, but it was such a joyful time of celebration that this group of families got to go home. Each parent and child has been an absolute privilege to know.
Today has brought a new morning for the six new families, who are settling into their new home. Please pray that they would all feel welcome, despite our minimal interactions with them as they are now spending two weeks in quarantine. We are always praying for our whole home to be filled with peace. Please also pray for each of these little ones, who will all have their initial appointments at the start of next week.
Meera, who is from a Yazidi family, has come with her father. She is startlingly blue/purple in her face, feet and hands, and at one year six months old, is the oldest of these new children. Please pray that surgery would be possible to help Meera who has a complex combination of heart defects: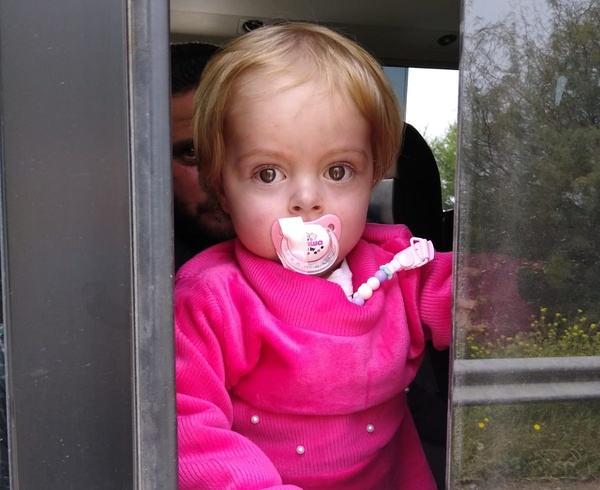 Mina
, the youngest, is almost three months old and has transposition of the great arteries, which is best treated in the first two months of life. She also has come with her father, who is a happy and sociable man, keen to test out his English. He shared that Mina already had a 
catheterization procedure
 in Kurdistan, which helped keep her alive until she could reach Israel: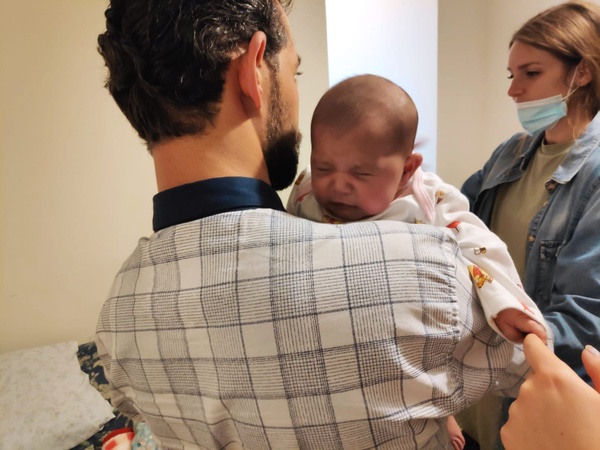 Noor
, another of our slightly older new additions has come with her mother, who has been lovely to meet. Noor has Down Syndrome, and in addition to her heart condition also needed gastrointestinal surgery shortly after birth. Her mother is thankful for this successful surgery and is of course hopeful for a successful heart surgery to help her sweet daughter: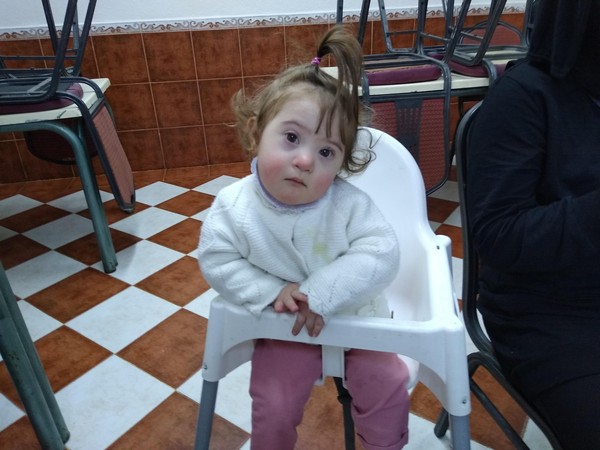 Mir
 is six months old, and seems a very content baby. He has come with his mother. The diagnosis of his heart condition came as a big surprise to the family. He does not have very overt symptoms of heart failure; the family had taken him to the doctor in Kurdistan to see whether he also has autism like his older brother. The doctors instead found the severe heart defect, and told the family that they will need to travel abroad for surgery which is not available in Kurdistan: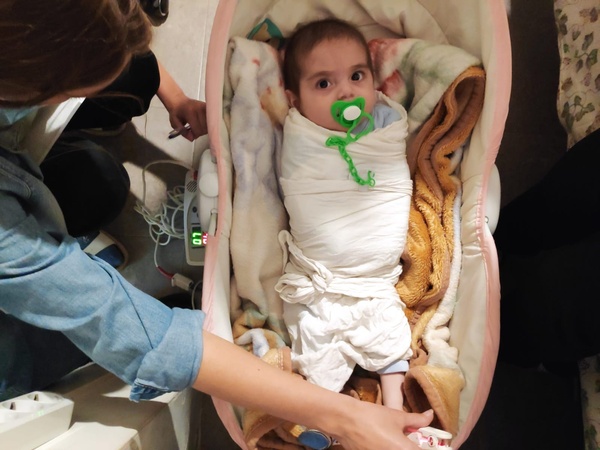 Haveen
 is about 10 months old, and has come with her mother. Her family are now living in the Kurdish region since being displaced from Mosul. She is a sensitive and tiny girl; her mother tells us that she is very afraid of anything which reminds her of the hospital, which made it difficult for her to meet us whilst wearing masks: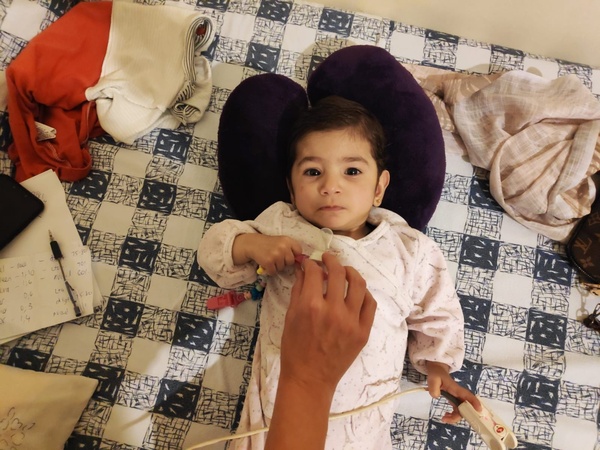 Last but not least is
Dalal
, who is a relative of Khonav, the 13-year-old girl who spent almost all last year with us for her heart surgery. It's more difficult for us to understand this mother with our limited Kurdish skills, but we know that the Holy Spirit works through all circumstances and methods, so we hope that she feels welcome and safe in our home. Dalal is the first baby from her parents and of course she is a treasure to them: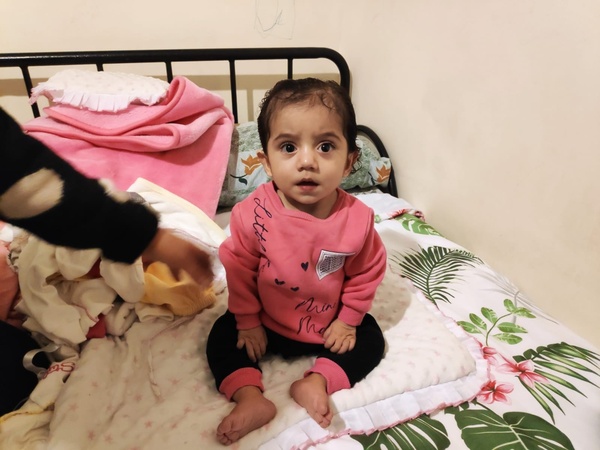 Please remember them in prayer, and look out for blogs on their upcoming hospital appointments.
Coming out from Gaza today by emergency ambulance was three-week-old Basil. Our Gaza coordinator Amar called and explained to me the complexities of the situation. Basil has transposition of the great arteries and his condition was critical, requiring very specific instructions for his ambulance transfer: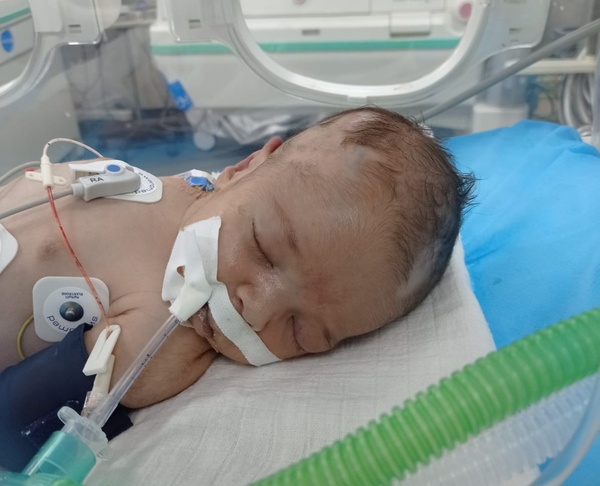 When we heard of the situation from Amar, he spoke with zeal; full of passion for the child, and handling the coordination work in three languages with excellence and joy. Thank God that He puts exactly the right people in place to carry out the work which is needed. We have seen so much this week how by God's design we have been blessed with a family team of diverse people with an array of gifts, and I am so grateful for the blessing it is to see people who are satisfied in the work which they are doing.
Basil has now arrived at Sheba Medical Center. The journey was difficult, and the ambulance needed to stop at a hospital en route for him to be resuscitated. I can hardly imagine how this must have been for the relative who is with him. Please pray for this baby.
Also having a difficult week this week is baby Ghena at Sheba Hospital. She underwent a massive nine-hour surgery on Wednesday, and is recovering in the ICU. Please pray for her recovery and for her mother who is very tired: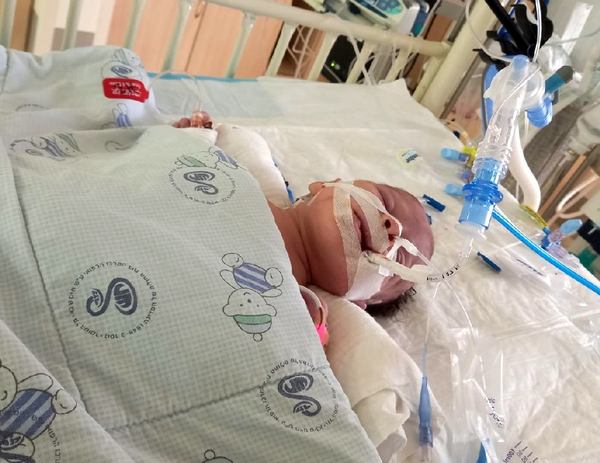 In the midst of all the action this week we still are remembering Ziad and Alaa, who died less than two weeks ago. Please lift up their families in prayer, as they continue to mourn the loss of these dear ones.
Thank you for praying with us and for us this week. When we are reflecting on everything which has happened, it seems like an impossible (two) week(s)! But yet, our wonderful God has orchestrated everything, and only by His hand could all of this have happened.
For it is [not your strength, but it is] God who is effectively at work in you, both to will and to work [that is, strengthening, energizing, and creating in you the longing and the ability to fulfill your purpose] for His good pleasure. Philippians 2.13 AMP
Shabbat Shalom,
Alena and Georgia for Shevet Achim