Dear coworkers,
I wrote you last Sunday about newborn Mina, whose life and future depended on her reaching Israel as quickly as possible: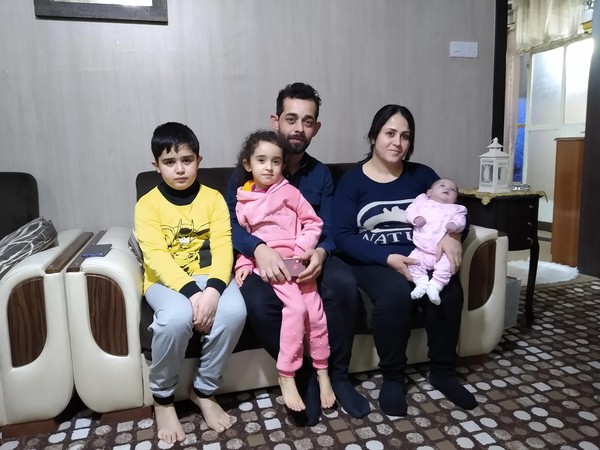 But with the airport closed in Tel Aviv, she and five other urgent children had no discernible path to enter Israel, just as the six Kurdish families stranded in Israel after their surgeries had no way to get home to Iraq. The one right thing we did that night with Mina's family was pray that our Father himself would open the way.
By Monday mid-afternoon as I was still waiting aimlessly in Iraq the conviction began to grow that I should look at getting on a plane to Jordan. I won't say it was a bat kol ("heavenly voice" in Jewish tradition), but the idea made little sense to me and certainly didn't come from my own understanding. I did find there was a flight the next morning, but I lacked the required corona test to enter Jordan.
What to do? Well, take the first step and see what happens. By 7:30 that evening to my surprise I was holding a corona test result from the government lab (and turning a blind eye to my suspicion that they helped me by printing the report before the negative result was actually confirmed).
I won't extend the narrative too much, but by Tuesday afternoon I was in Jordan, and our NGO partners from years back happened to be available on short notice and–to their amazement and mine–produced a huge sheaf of official stamped documents in Arabic requesting permission for the families in Israel to return via Jordan. By this point I started to realize that someone was going before us.
Wednesday morning as I walked these papers into the chaotic ministry of the interior headquarters in Amman, I could only confess that there was zero chance of success unless the Lord himself did the work. The idea came to me that I should enter with an air of authority, as the King's representative, and talk to the big boss. But when I tried that the guard to the executive offices just laughed at me and turned me away.
So instead I went to the clerks at the crowded front windows and tried to speak to them with respect and friendship…and again found the favor of the Lord was mysteriously there. Just before the office closed I was holding the paper with the minister's signature which early the next morning would unlock the gates at the Jordan Valley border crossing.
Our coworkers in Jaffa were meanwhile by faith prepping their returning families for travel to Jordan by also getting corona tests done at the very last minute. That evening Mina and the other five children flew into Jordan from Iraq, and Thursday they crossed the bridge into Israel during a two-hour window that opens up only twice a week. At the same hour the families coming from Jaffa were crossing into Jordan.
What joy! And what a relief to see such compelling evidence that we really aren't just doing our own thing here, but actually sharing in the works of the Father and seeing him take care of even the little details. Here's the way our coworker Sebastian put it in his blog about driving Mina and father from the border to our community base in Jaffa:
After a time in the car I prayed in my mind to the Lord and said to him that I'm hungry, because I didn't really eat anything until then. In this moment Mina's dad opened his backpack and gave me some pastries. This was such a nice moment for me. Our Father really knows, before we ask him. So with this amazing truth in mind, please ask him also for Mina's coming treatment which starts next week with the first appointment in the hospital.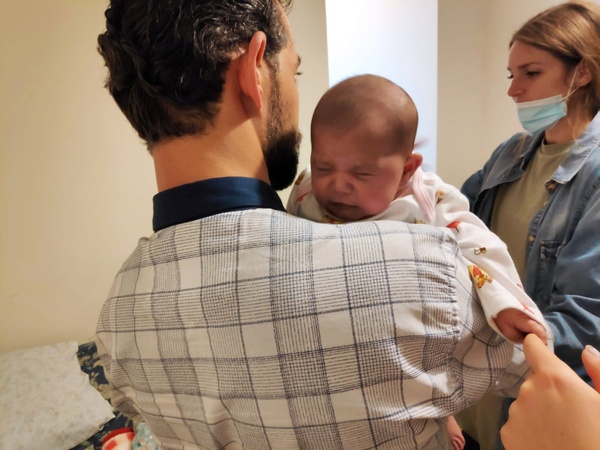 Or as our beloved sister Marilyn in the UK put it in one of her ever-encouraging texts:

The whole story ended just last night, when the six returning families finally boarded their plane in Jordan to go home to Iraq. On the way to the airport precious nine-year-old Aya asked if she could put some music on via bluetooth, and her choice of songs (the "Shevet Achim" Psalm 133) revealed both the joy of the families and the influence of the weekly Shabbat dinner singing with our Jaffa community!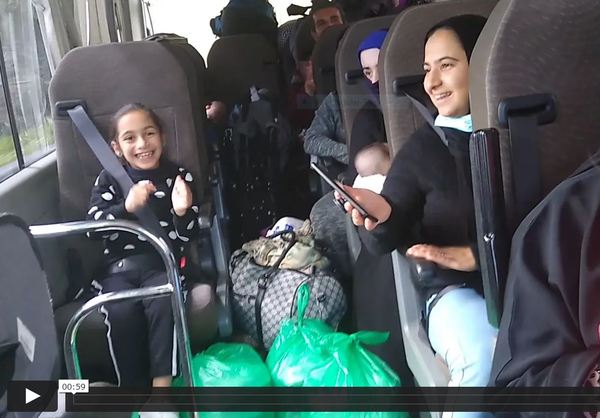 Seeing this video reminds me of how much we will gain by becoming a community full of joyful singing and, yes, dancing. I can't think of a better apologetic in the Middle East. This week a new video series called "Isaiah 24: A Singing People at the End of the Age" crossed my inbox, from a godly young man named Samuel Whitefield. Let's check it out together and see what we can learn.
So what have we discussed in tonight's letter? Resting in the trust that our Father is performing his works in and through us. And that our best testimony is therefore to joyfully sing his praises.
I think though that we also have to sound that essential note of repentance once again this week. Recently I held up before you some moving, faith-filled words from the orthodox founder of Israel's ZAKA rescue service. This week, just as Messiah said, "nothing is covered up that will not be revealed." By the account of many witnesses the founder, who was just awarded the Israel Prize, abused his authority and resources to exploit others. A similar story is emerging this week among one of our ministry partners in the Middle East. And it seems like a tidal wave of such accounts is engulfing the American church.
Why dwell on such grievous news? Well, because the battle with sin is one we are all in. There is no one who is exempt, and we must each be in a spirit-filled community of repentance, transparency and accountability if we are to prevail. I'm impressed by the spirit of a young congregation-planter named Grayson Gilbert writing on the collapse of the RZIM apologetics ministry:
I wrote a post not too long ago that caused a firestorm of controversy on social media, calling on Christians to look at the life of Ravi Zacharias as a profound warning. In it, my basic plea to people was that they consider their own ways before the Lord—that they see if there were patterns of besetting sin that would not only disqualify pastors from the pastorate, but even if the everyday layman was plagued with sins…the apostle Paul would say that such a practice of these things would bar them from inheriting the Kingdom of God…
The gospel truly is scandalous, in that even the worst offender can find forgiveness from the Lord if they are truly repentant. In the same breath, the profound warning passages of Scripture don't give an inch, especially where we would like to take a mile. The path is narrow and few will enter (Matt. 7:13-14). Those who make a practice of sin will not inherit the Kingdom of God (Gal. 5:21). Those whose belly is their god—who live in unbridled passion of the flesh—are set for destruction (Phil. 3:19). Those who ravage the sheep of His fold shall in no way find themselves at His mercy (Jd. 1:8-16). Those who destroy God's temple, that is, the church of the living God, will in turn be destroyed (1 Cor. 3:16-17)…
The person who is truly repentant is one who will walk in repentance. They will not simply feel guilt attached to the prospect of being caught, or their sin being revealed, but they will feel a sense of godly shame and sorrow attached to their sin. They will have, as Scripture puts it, a broken spirit and a contrite heart (Ps. 51:17). They will realize they have offended a holy God in their sin and seek to turn from it in order to live a life that is pleasing to Christ, making much of His glorious gospel by seeking to walk in a worthy manner of the salvation they have been granted…
To put it as plainly as possible, the truly repentant one will seek to fight sin rather than gratify the flesh and its desires. There will be transparency rather than concealment. There will be temporal loss graciously and gratefully incurred so that they do not forfeit their heavenly reward.
Friends, if we don't have people who can speak these words into our lives, we are at great risk and we will not continue long in our ministry, whatever it is. We must be part of a larger body, to stand together or else fall alone. Let's be intentional together about being committed, accountable members of the family of Messiah.
Jonathan for Shevet Achim
"Behold how good and how pleasant it is for brothers to dwell together in unity" (Psalm 133).