Dear friends,
A week after the miraculous transfer of six families into and six families out of Israel, I find myself still writing to you tonight from Jordan. While the Lord made a way for the families, he has chosen thus far to leave me and eight other coworkers still outside the promised land and looking in. (Let's hope the parallel with Moses ends there and we don't end up just yet in an unmarked grave).
Rather than fretting when things don't go our way, if we know our Father reigns over our circumstances we'll instead look for the opportunities he is opening up. And this past week has given the chance to do something we should prioritize but often don't: follow-up visits with families who've been to Israel for heart surgeries in years past.
What I'm finding is uncommonly encouraging. For example the refugee baby Ahmad, born in Jordan in 2014 just a month after the family fled the civil war in Syria. This four-minute video follows him from the moment he was plucked from certain death in the ICU in Jordan until he was returned to his mother's arms twelve weeks later after surgery to switch his great arteries: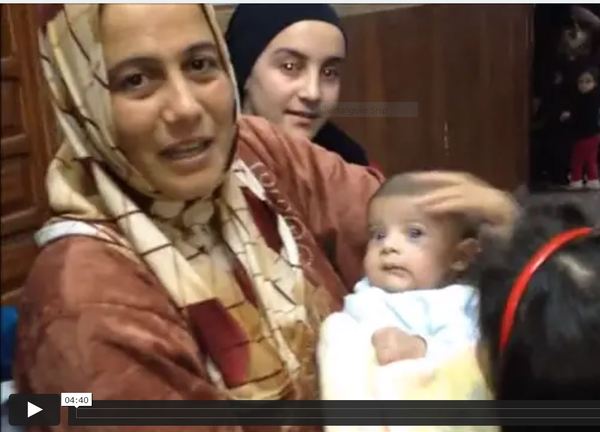 And this is how I found him last night, six and a half years later: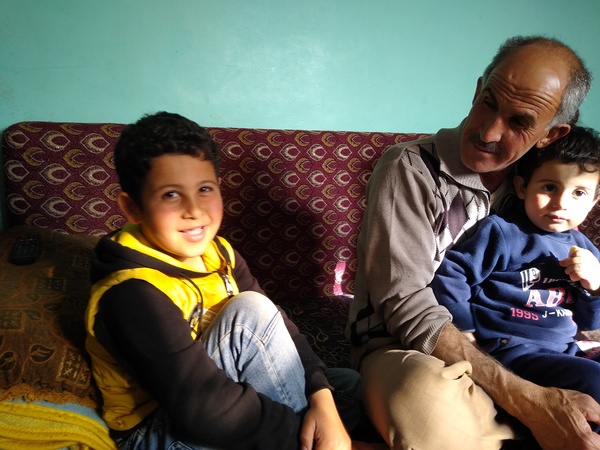 The joy and humble gratitude of this family is just a treasure. You can't see it without repenting of our hardness of heart, and thanking God for the privilege of being part of his works.
This afternoon I met with another Syrian family who we haven't seen for 15 months. When I arrived and asked the father how his daughter was he paused, then broke the news that she died suddenly and unexpectedly a year ago.
A discouraging visit? Well, soon after the father pulled out his phone and began expounding on a passage from Isaiah and its significance for the Arabs. It turned out that his visit to the Holy Land launched him on an intensive year-long study of the Bible. During the next three hours of discussion he instantly recognized every verse I referred to, and knew even small details such as that Uriyah the Hittite was the husband of Bathsheba betrayed by David. Finally I had to tell him with a smile that he knows the scriptures better than 99% of us Christians.
Though we say it often, I have to admit that I'm surprised when I see that God's word does not return to him void.
During each of these family visits we hear how deeply they were impacted by the loving kindness shown by our coworkers while in Israel. Here's a glimpse of it from Alena's surgery blog Thursday for one-year-old Kareem from Gaza: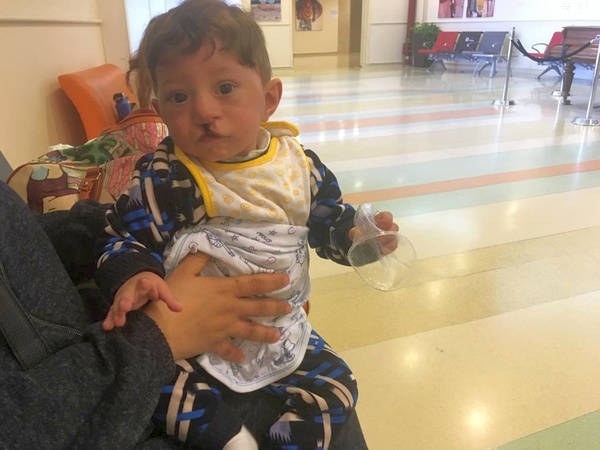 We are so genuinely happy for Kareem as he came last week and was hospitalized in order to do a sedated echo, then ended up staying for today's heart surgery. His mum, who is soft spoken and gentle, was joined not only by co-worker Georgia and I, but also by two relatives who live in Israel. They were a lot of fun and brought a sense of peace and fun.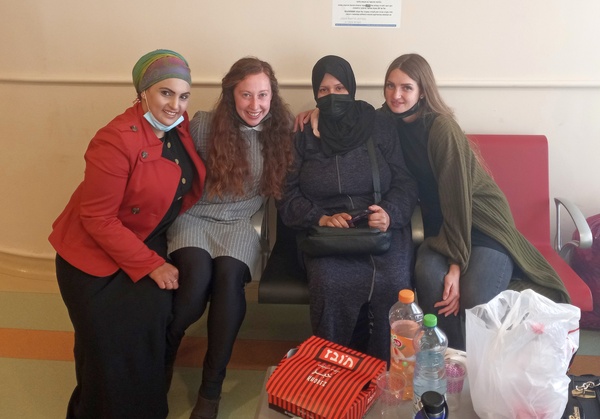 We conversed mostly in Arabic, but also slipped in some Hebrew and English. We were so thankful for their presence because the chatter over cookies and pastries never fails to create community and with that, a strong support for Kareem's mum. One of the best moments was when we were talking about doing exercise, and both Kareem's mum and her sister-in-law said that because they have children, it is their voice that they work out the most saying things like, "Get dressed!" or "Eat your breakfast!" almost constantly.

It was such a joyful day, the pinnacle of which was the surgeon coming out to say that Kareem's surgery went well and they were able to make the repair they set out to do for his Tetralogy of Fallot. When Kareem's mother and I hugged, she started to cry, and even though she received such good news, it is completely understandable; there is such a release of stress and pressure with the words of the doctor. Everything she hoped and prayed for, had come to pass. When he was taken to his room in the ICU, I brought his mum there and said to her "Go see your boy." I think those were the best words I got to say today.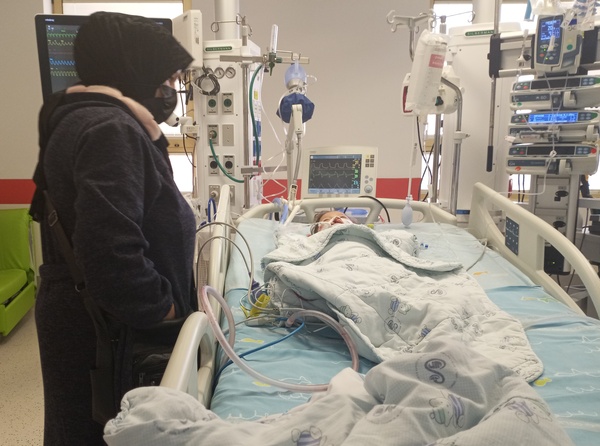 We pray that this is only the beginning of a new life for Kareem, and also that in this hospitalization period, it would also be possible to provide him with a cleft palate repair.
I'll make mention that Kareem still has no sponsors for his surgeries. I'll also ask for your prayers tonight for the nine urgent children now waiting to come to Israel for surgeries from Kurdistan, northern Iraq. No fewer than three of them need the same emergency switch surgery that saved baby Ahmad in the video above. But this past week the ministerial committee which gives exceptional permissions to enter Israel has steadfastly refused these children, despite their life-and-death need for medical care which is a clearly-established criterion for entry.
An Israeli journalist who has written about our community in the past is planning to publicize their plight tomorrow:

Let's join with him, and put our faith more in the prayer than in the publicity.
Finally, let's also remember that Israel goes back to the polls Tuesday for the fourth election in the last two years. And just as we've seen an astonishing rapprochement in recent years between Israel's right-wing government and neighboring Arab countries, something similar seems to be happening in internal politics as well:
…in the 2015 election, Netanyahu warned his voters about the Arab community's electoral power. Who would have believed that six years later Netanyahu – and all the other parties on his heels – would be frantically courting the Arab vote, tears welling up in his eyes as Arab young people shouted at him "Abu Yair." Who would have believed in 2013 that eight years later, Netanyahu would call on Israel's Arabs: "Be part of the government, be part of the state, come with us."
The importance of this metamorphosis cannot be overstated. Both left and right are wooing the Arab vote, making sure there are Arab candidates on their party slates. For the first time, the struggle against violence in the Arab community is on the Israeli agenda.
The seminal move by the chairman of the United Arab List party, Mansour Abbas, who said the Arabs aren't in the left's pocket, cracked the Arab cohesiveness, and Jewish Israelis are starting to discern the various ideological streams in Arab society…Abbas in fact smashed the truism that the Arab minority's natural place is on the left. By so doing he laid the cornerstone of the Arab Israeli right…
The amazing thing is that none of this would have happened if Abbas hadn't felt betrayed by the head of the "Anyone but Bibi" camp, Benny Gantz, who refused to give the Arabs any role in the governing coalition even after they recommended him to the president as prime minister.
Gantz wouldn't have acted that way had it not been for Zvi Hauser, Yoaz Hendel and Orli Levi-Abekasis' objection to forming a government with the Joint List of Arab parties. Those four wouldn't have been in the same camp to begin with (with Lieberman as well!) if it weren't for the corruption indictments against Netanyahu. Only thanks to those indictments did Netanyahu have no political option but to start wooing the Arab community.
It took three indictments, a rift in the right, a nation-state law, a "crazy" American president, the Abraham Accords, four general elections in two years, a mass betrayal of voters and a global pandemic to break through the wall of the "illegitimacy" of the Arab representation in the Knesset. So can anyone still deny that God, or Allah, is great?
Well, let's at least recognize that our Father is always playing three-dimensional chess. So many things that seem disastrous to us will in the end prove to be all part of his plan. And the evidence grows that his plan includes an invitation for our Arab neighbors to join their hearts and destiny with that of the people of Israel.
Jonathan for Shevet Achim
"Behold how good and how pleasant it is for brothers to dwell together in unity" (Psalm 133).