Dear coworkers,
Last Sunday night I suggested that prayer rather than publicity could help the nine urgent Iraqi children refused entrance to Israel by the coronavirus travel exceptions committee.
And indeed the next day when I saw the article published about the crisis I felt a sinking feeling in my stomach. It was basically the same story that's been written in the past, and which only served then to antagonize our counterparts in the interior ministry.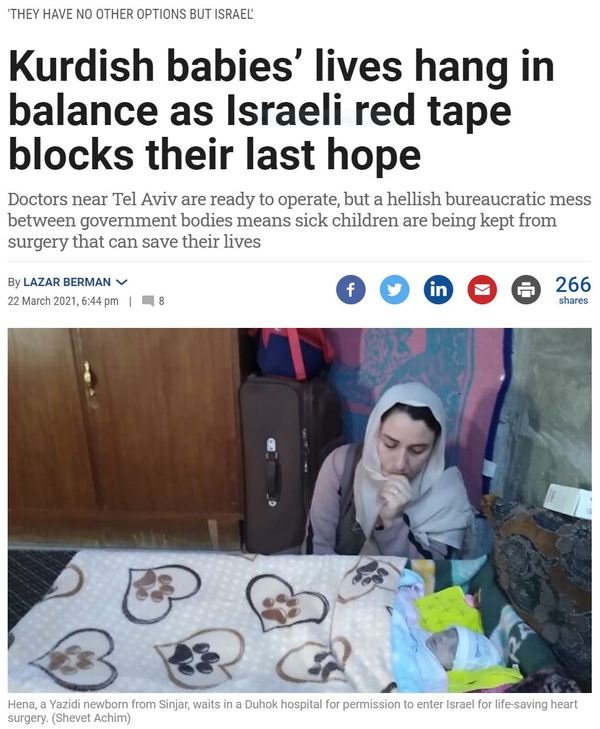 The response in the article from the interior ministry spokesperson sounded ominous: "And if the case is indeed urgent, they can turn urgently to the Health Ministry. We certainly will not hold them up, but presenting false claims is a bigger problem."
Oops, there goes my residency application!  In any case, the article quickly disappeared down the memory hole, just as the truism holds: "There's nothing older than yesterday's newspaper."
What did happen though is that the journalist also personally reached out to a friend on a Knesset member's staff. And that person reached out to the minister of health's office, and persisted and persisted until we had the permissions in hand, on the very eve of the Passover holiday (at which point government offices basically shut down for the next eleven days).
What can we learn from this about the works of the Lord? Argument and public shaming does not change hearts. It's always personal relationships that open doors. And once again we see that if we'll step forward on behalf of a child, others in Israel will join in and make the fight their own. It's in their spiritual DNA to be a blessing to all the families of the earth.
Meanwhile the newborn triplet Hena who is pictured in the article above remains remarkably stable in Iraq, despite the Israel surgeon's warning a month ago that she must travel within two weeks. Tomorrow with God's help we'll try to finalize the visas and travel arrangements for her and the other children.
And our Jaffa team is heaving a sign of relief at the Father's timing in all this. As soon as the first day of Passover ended tonight they brought four of the current Iraqi families to the hospital, as things are starting to move forward on surgeries this week for Noor, Mir, Dalal and Mina: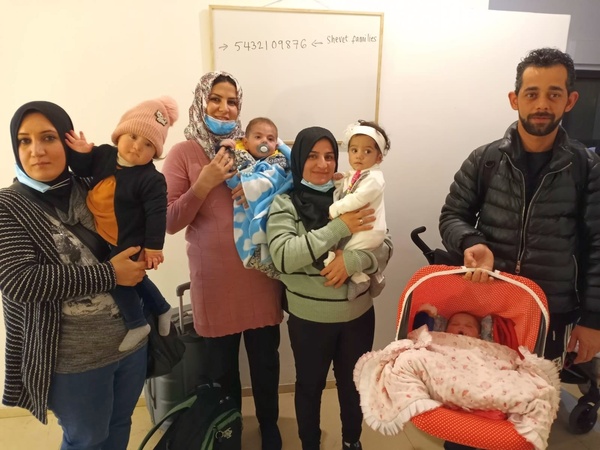 We're going forward on faith–none of these children yet have sponsors for financial and prayer support for their surgeries. But thank God, little Kareem with the cleft palate from Gaza mentioned in last week's letter is now fully sponsored and doing great after his heart surgery: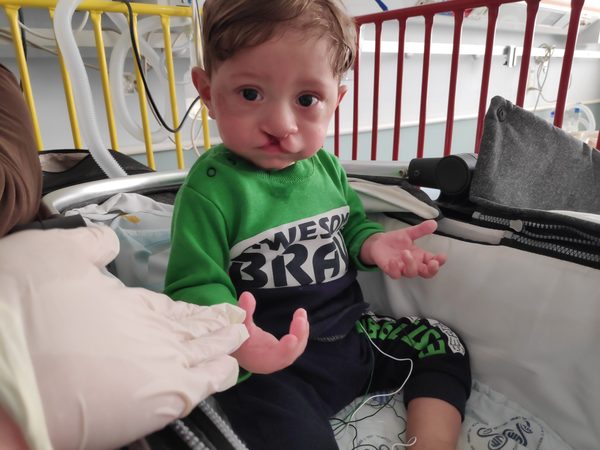 I'd like to share with gratitude one other Gaza child's story tonight. Two weeks ago our coworker Amar worked intensively to get newborn Basil out of Gaza on the eve of the Sabbath, after he was discovered to have transposition of the great arteries. Thank God Amar didn't accept the usual argument that the child could wait until Sunday, because Basil was already dying as his ICU ambulance sped toward us late that Friday afternoon. I encourage you to read
his whole blog
; here's how Georgia finished it this week:
I received a phone call early on in the morning to say that Basil was likely to be discharged from Sheba today. It has been around a week since he arrived and had his surgery. His mother is very happy to be returning home, calm and relaxed in the knowledge that her son has received a life-saving surgery.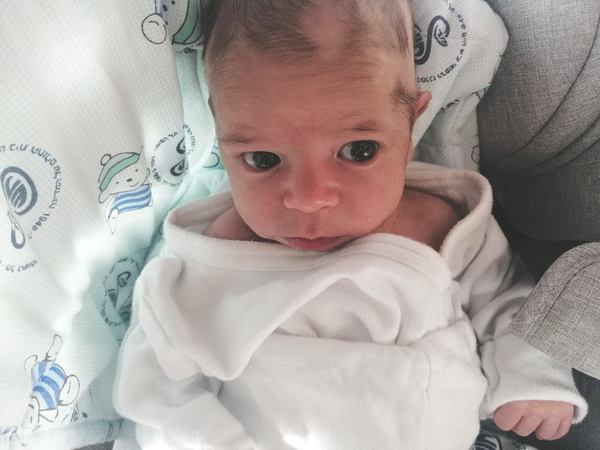 As we drove back along the motorway to the Erez border crossing, I wondered if the return drive brought back the memories of her previous journey to Sheba not long ago, when the ambulance transporting little Basil needed to stop at a hospital along the way for Basil to be resuscitated. What a different journey today's return drive has been. Much reflection and thanksgiving filled both our hearts.
Friends, what's amazing to me is that a beautiful story like this is these days a barely-noticed footnote in the life of our community. The Father is pouring out so much chesed (loyal love) through our tiny community that it's hard to even keep track of it all. We need to stop, as our Jewish neighbors have done this Passover weekend, remember all that God has done, and teach these things to our children.
Jonathan for Shevet Achim
"Behold how good and how pleasant it is for brothers to dwell together in unity" (Psalm 133).