Friends,
When I arrived five weeks ago at a Yazidi refugee camp in northern Iraq with our Kurdish coworkers Ahlam and Ramzi (parents of a previous heart patient named Shana), we had no idea what was awaiting us inside the tents.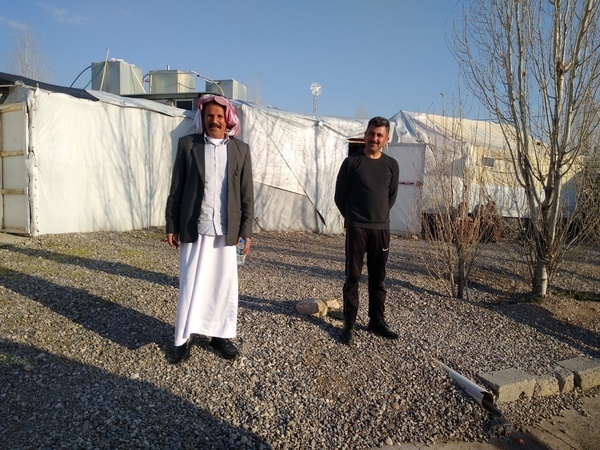 We found a first-time mother, who had just given birth to triplets, anxiously watching over the tiniest baby Hena, who weighed about four pounds: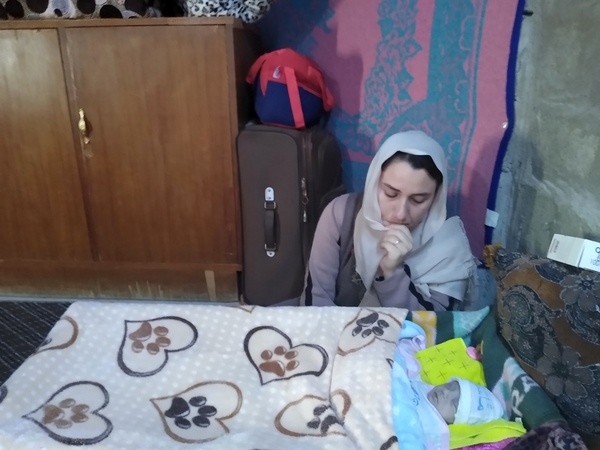 When I read Hena's medical report I realized she had only one ventricle in her heart. This means she'd need three major surgeries over the first few years of her life, and even then still wouldn't have a normally-functioning heart. Moreover when I texted the surgeon in Israel, he replied that Hena might not survive more than two weeks without intervention, and that she would likely need a continuous infusion of prostaglandin to keep her alive until then.They didn't have any prostaglindin in the nearest large city, we didn't have a nurse to administer the infusion during a long transit to Israel, Hena didn't have a passport, and with Ben Gurion airport closed the likelihood of getting her to Israel within two weeks anyway seemed nil. I felt the strong and eminently reasonable temptation to say this one can't be helped.
And yet…what if this were my child? Would I give up on her? What does it mean to love our neighbor as ourselves?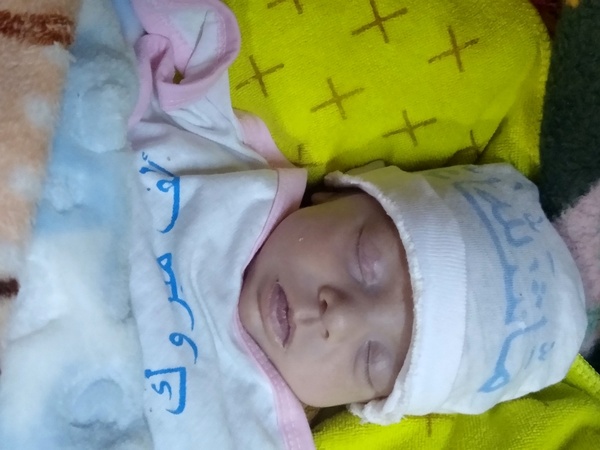 I groped for words of faith to speak to her family. We prayed and asked our Father in heaven to open the way. And then we took the first small step forward, though we knew not the way, by searching northern Iraq for prostaglandin.
Things aren't always the way they appear. We found prostaglandin and had Hena hospitalized in a nearby city, but it turned out she remained stable and never needed the medication. And while we couldn't get her into Israel within two weeks, we did get her permission within one month (I shared this story in last week's letter). Thursday afternoon in the midst of Passover week she touched down at Ben Gurion in her uncle's arms: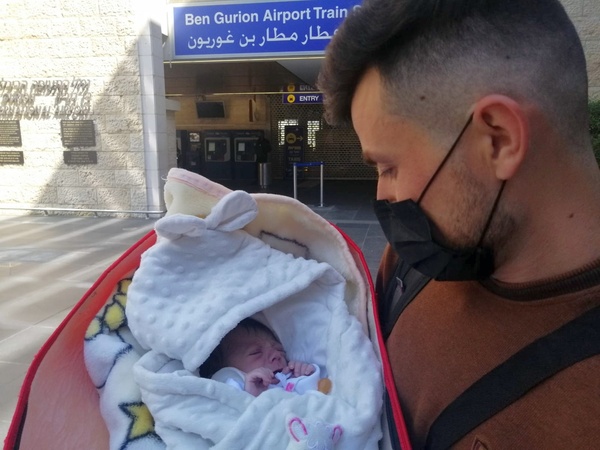 And Georgia and Alena rushed her into the hands of the caring doctors at the Sheba Medical Center: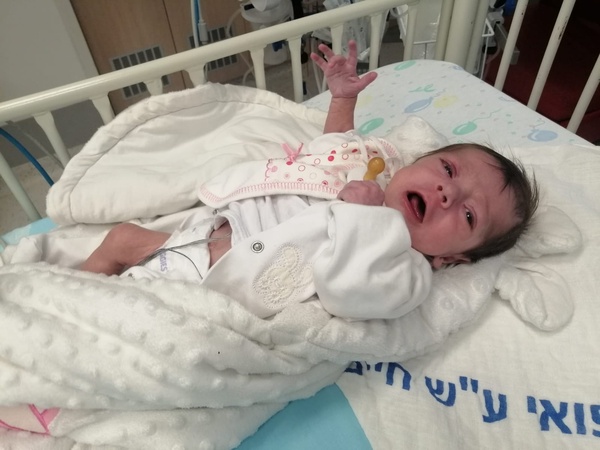 Is anything too difficult for our God?
We held off  until the end of Passover on bringing the eight other urgent Iraqi children who were approved together with Hena. They're due to fly into Jordan tomorrow, and this afternoon almost as an afterthought I stopped by the interior ministry there to pick up their promised visas.
Indeed. One senior official after another there told me it was impossible to let the children and their escorts into the country without approval from the intelligence agency, which would take two days to two weeks. (Perhaps things in Jordan are on edge due to arrests yesterday connected to an alleged coup attempt).
I'll tell you, the Jordanian interior ministry is really a tool of spiritual formation in my life. As I thought of all those Kurdish families bustling about to get plane tickets and corona tests ready for tomorrow, I felt my stress level rising. But I thought about the word of God. I thought about how he's shown us again and again that it is him working, and not us. I tried to wait patiently on the Lord, and to reflect this even in my body language as I stood silently waiting as the office emptied for the day.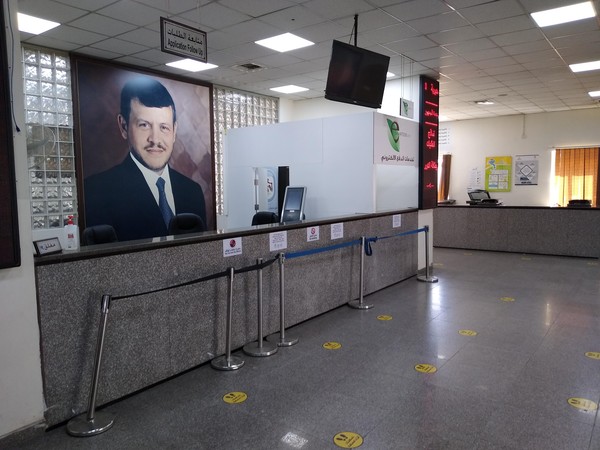 I remembered one of the guiding principles of our community: Never give up. Don't take no for an answer. Where God guides he always provides.
I went again to the office of the interior minister, which had turned me away a couple hours earlier. This time the right person happened to pass by, and heard about the children. Within five minutes those same senior officials who refused us earlier were scurrying about preparing our visas. At the end the last man remaining in the office painstakingly entered all 16 names of children and escorts into the visa system, overcoming his grumbling when he too realized that little lives were at stake.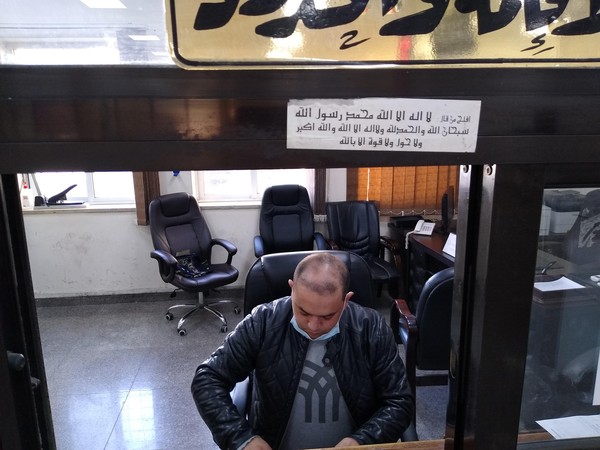 As I waited I translated the Arabic words on the sticker over his window (Arabic culture is so lovely in its profuse references to God): Not by strength and not by power, but by God.
Friends, think with me about what we've seen this week. Things aren't always what they appear. Never give up. Nothing is too difficult for our God.
This Resurrection morning as the sun rose over the Christian cemetery in Mafraq, Jordan, I was in the adjacent home of a Syrian refugee family. Their daughter died a year ago when her entry to Israel for heart surgery was delayed by the corona crisis.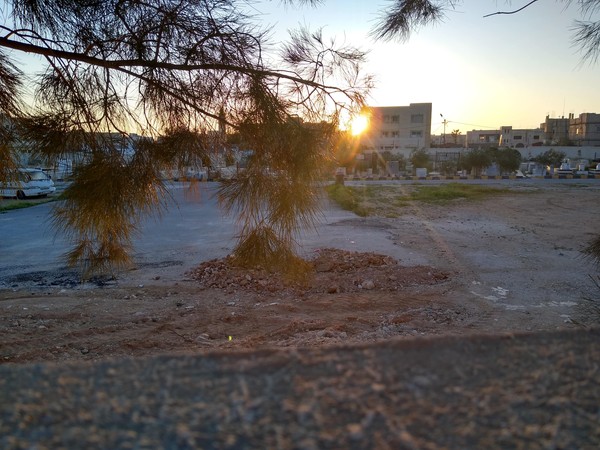 For a few moments we listened together to a reading of John's resurrection account in Arabic: the fear, the confusion, the helplessness of the disciples. Like us they were slow to realize the incredible thing God has done. But if the same spirit that raised Messiah from the dead dwells in us, he will give life to our mortal bodies. And we will not lose hope, no matter how hopeless things look around us, so that we may bring hope to a dying world.
Jonathan for Shevet Achim
"Behold how good and how pleasant it is for brothers to dwell together in unity" (Psalm 133).