Dear friends,
Since last week's Shevet Prayer we've received eight new Kurdish families. Yousif, Lia, Yousef, Samaa, and Meena crossed by land from Jordan into Israel on Monday: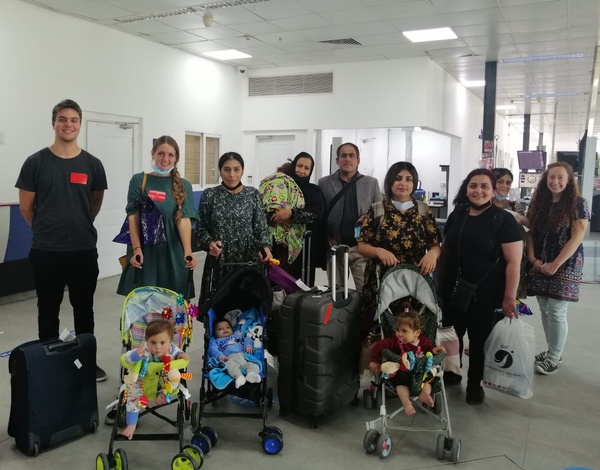 And
Salwa
, 
Khanda
 and 
Maili
 arrived this afternoon also by land, following a warm welcome in Jordan by new Shevet friend Elizabeth: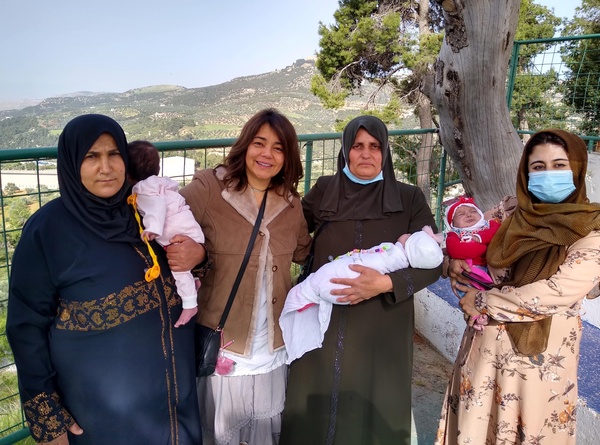 Because of a deterioration in her condition while traveling,
Khanda
 was taken straight to Sheba where doctors were waiting for her. Thank God for this because she really was not well. Her oxygen was fluctuating and dropping to below 50%, which is life-threatening, while she was in the ER. Compare the color of her hands to the color of Georgia's hand in this photo: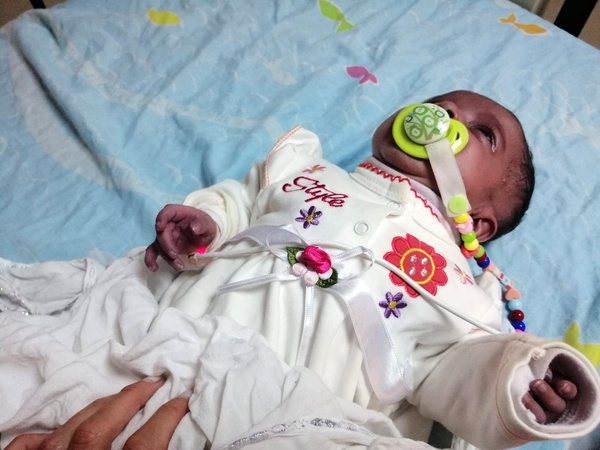 In just the same way cardiologists waited extra late this past Thursday in order to receive urgent baby
Hena
, who already had her first surgery yesterday. Please pray for her as her tiny heart adjusts to the surgery: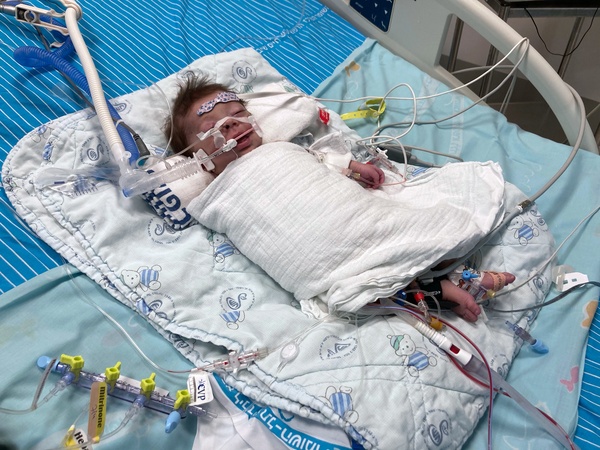 With the arrival of the new families the whole Jaffa house is being used for their quarantine, and the Iraqi families who were here previously are all in Jerusalem with our coworkers Sabrina, Berith, Margarita, and Amar: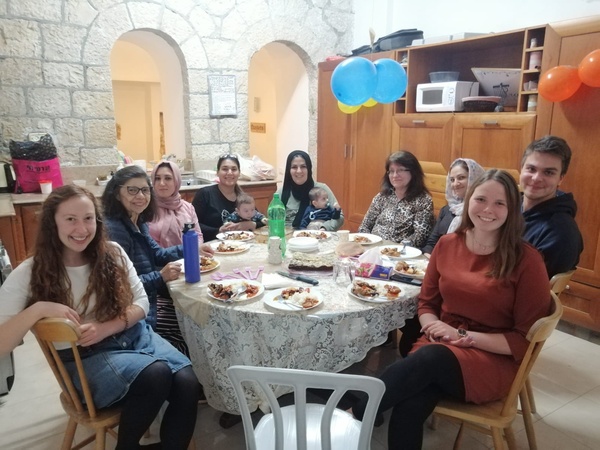 One of the children in Jerusalem is beautiful
Noor
, who was discharged from the hospital on Monday. She is doing really well and is without any medication to aid her heart function: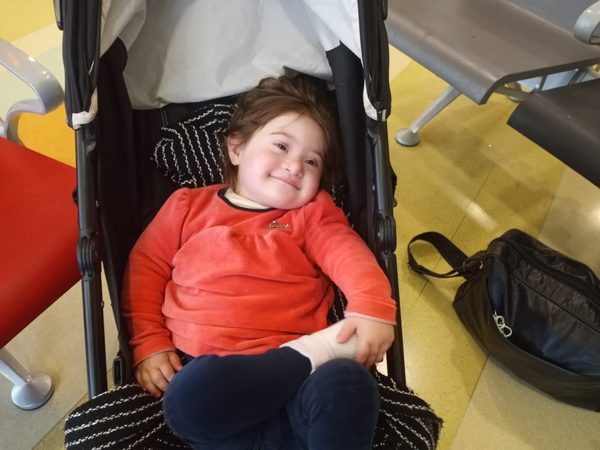 Mir
 was also discharged after his pacemaker surgery last week. He will return to the hospital on Sunday for an echo to check his heart and plan for the repair of his structural problems in his heart. He will also be seeing a neurologist after doctors raised some concerns during his hospitalization period: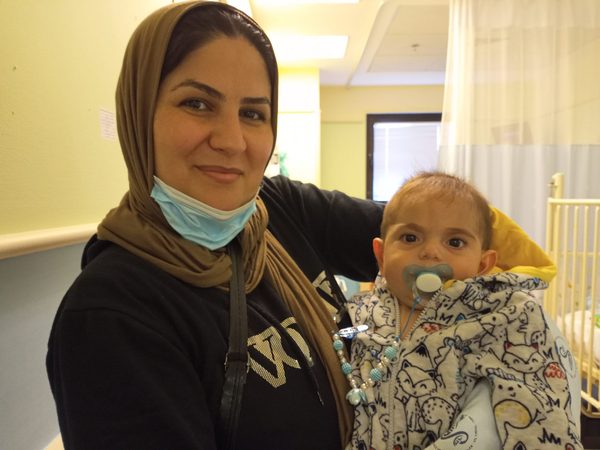 Doctors will meet with 
Haveen
's mother on Sunday to discuss the high risks of the procedure they want to do; her treatment is quite risky because of her poor heart function and pulmonary hypertension: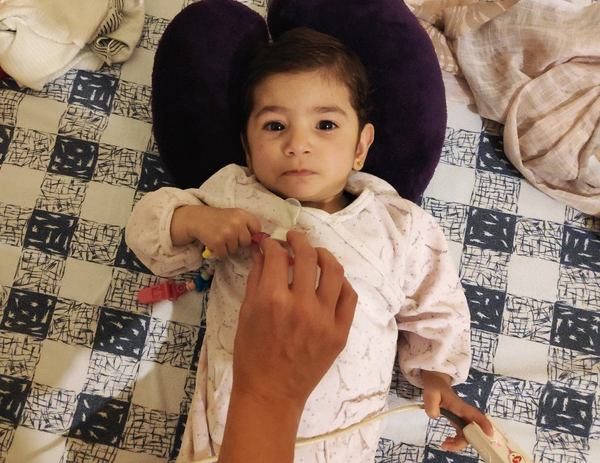 Two years ago there was a boy here, Zhya, also with high lung pressure making a surgery or cath extremely dangerous. His mother and father chose to go through with his surgery, and against all odds he survived. Now his brother sends pictures of him every so often and he is thriving. This is our hope and prayer for Haveen also.
Our sweet Dalal had her surgery on Monday. It was a day that culminated in joy. Her mum jumped up and hugged everyone and couldn't stop smiling after the news came that the surgery was finished: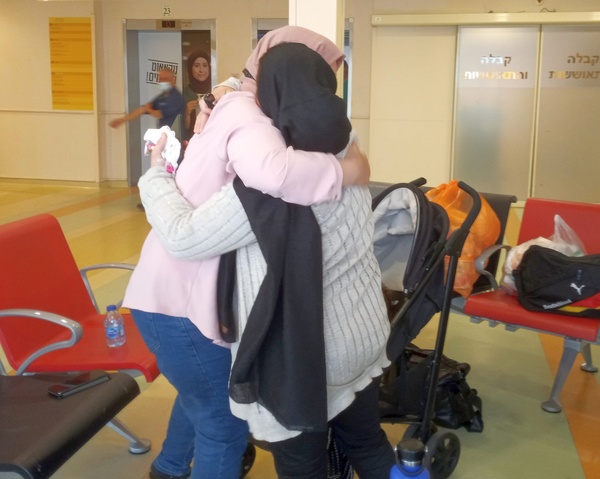 Also in Sheba baby
Mina
 remains on oxygen after her second surgery and also with a feeding tube. She has done so well after the switch of her great arteries, but still has a long recovery to go: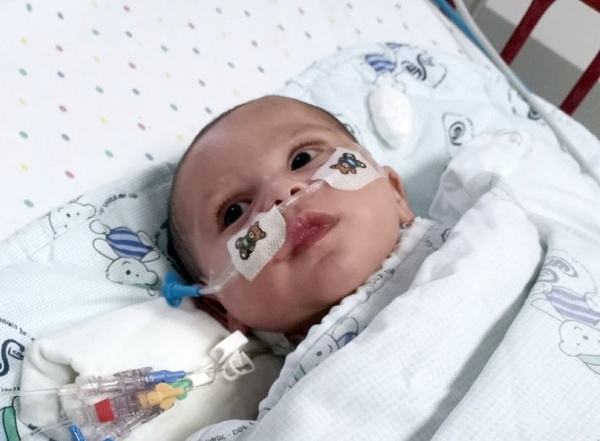 Her dad is always full of joy when we see him and he was eager to welcome the new Kurdish families to the hospital.
Meera will hopefully have her second surgery next week. Her first surgery was around seven hours and that was the 'small' surgery to prepare her heart for this upcoming one: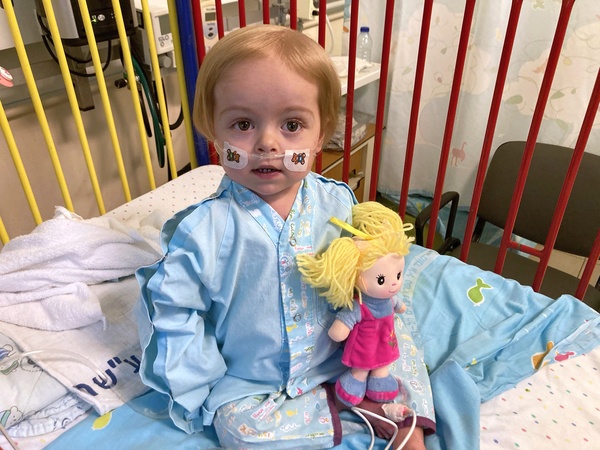 Visiting Meera is one of the best parts of going to the hospital. She is so lovely and we pray we can welcome her and her father back to our house in the coming weeks. One of the nurses made a comment to me about how wonderful her father is in taking care of her and from the beginning that has been the case.

On Sunday a doctor from Alyn rehabilitation hospital in Jerusalem came to see Asmeen. The outcome is that they will attempt to wean her from mechanical ventilation there, and are looking now to bring her next week.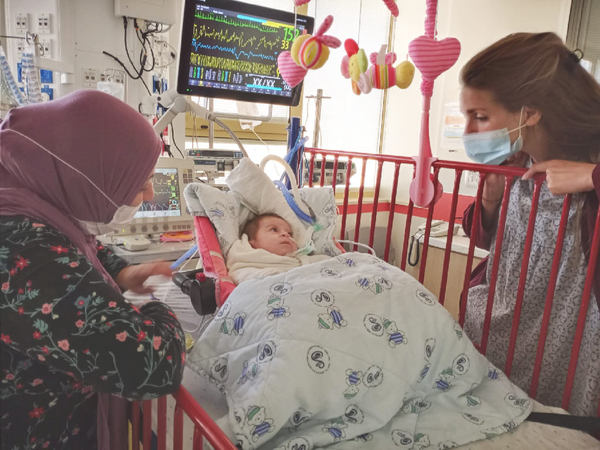 It has been a rollercoaster journey for her mother, who is hopeful and willing to go try the treatment, but it was difficult for the end of this week to come without transfer. Please pray for a definite transfer date for Asmeen.

Lalo had his long-awaited echo and received the best news: Kurdistan! He and his mum travel tomorrow morning back home to their family. On Wednesday night Sebastian, Georgia, and I drove to Jerusalem to join in the goodbye party for Lalo, which was so sweet. We sang Lalo's mother's favorite songs: Hinei Ma Tov (the classic Shabbat song we sing on Fridays) and also Hodu L'Adonai Ki Tov (Give thanks to the Lord for he is good) and Ki Ahavta Oti Rishon (Because you loved me first), two Hebrew worship songs she's heard us sing in the morning meetings.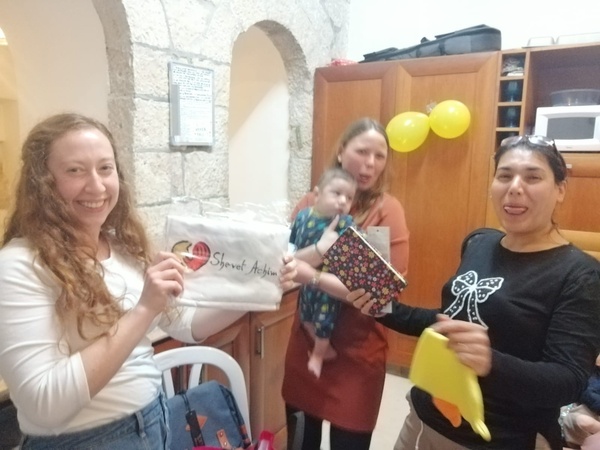 It has truly been a time of fellowship with Lalo's mother, we remarked that she was like a sister to us (and in true sisterly fashion some of the parting words as we left were inside jokes). Lalo's treatment has not been as straightforward as other families and he has been here longer than most of the children he traveled with, but thanks be to God he is so much healthier than when he arrived.

Accompanying the group of families on Monday was a man named Qaraman. He is a professor of the history of religion from Kurdistan. He really helped these five families with everything. Sebastian drove him to Sheba hospital where he will begin cancer treatment. His kindness continues as he stays in contact with the families and is still in every way willing to help where he can. Please pray for his life as he undergoes therapeutic intervention: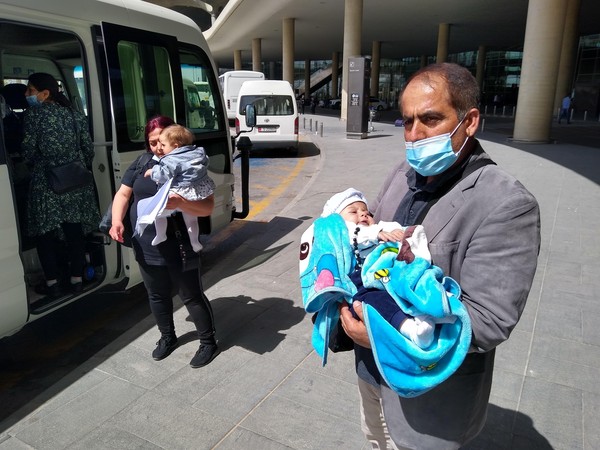 As each day this week has been so full, a part of Les Murray's poem entitled
 The Say-But-the-Word Centurion Attempts a Summary 
has been in my mind as a prayer for us at Shevet. Murray's poem envisions the response of the centurion of great faith to Jesus' death and resurrection:
Whole philosophies will be devised for their brief snubbings of him.
But regained excels kept, he taught. Thus he has done the impossible 
to show us it is there. To ask it of us. It seems we are to be the poem 
and live the impossible. As each time we have, with mixed cries.  
For busy days and late nights, may our lives be His poem.
May God bless you,
Alena for Shevet Achim