Dear friends,
Our beautiful Meera had her second surgery this week, after a first preparatory surgery. When the doctors first saw the extreme complexities of her heart, I remember thinking: Will there be something they can do to help her? So really praise God that the cardiologists and surgeons have been able to save her life, and that she has come through two big operations two and a half weeks apart: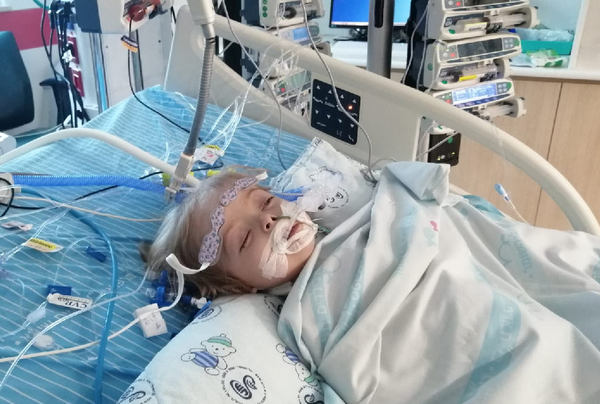 Baby Khanda, who we brought straight to the emergency room from the Jordanian border crossing into Israel a week ago, had her first operation on Tuesday. Like many other children with transposition of the great arteries, this was the first-step surgery in order to make the arterial switch surgery shortly after: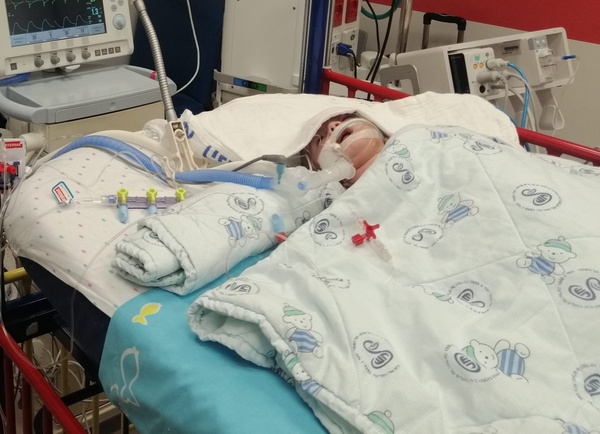 Please pray for the time between these two operations, that Khanda will be stable and her body will adjust to the first surgery without complications. It is a blessing for her grandmother to have other Kurdish mothers around her; she pronounced the ICU is the best area in the hospital for her because there are more Kurdish ladies on that floor than any other ward she has been in.
I brought the two other children who arrived with Khanda for their first appointments yesterday at Sheba Medical Center, and for both there was initially hopeful news.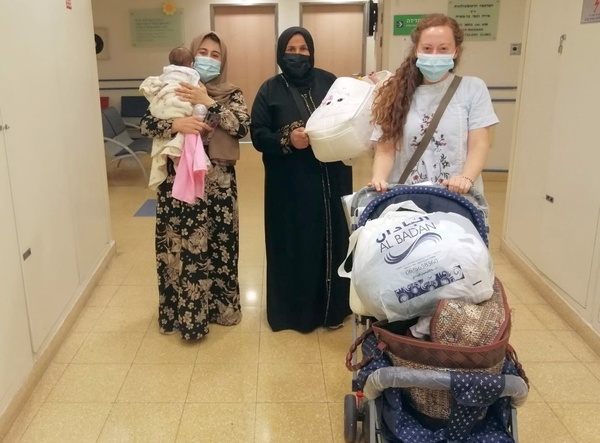 For Salwa the echo showed that despite being three months old, which is beyond the optimal age for a switch surgery, she may even be a candidate for a one-stage repair: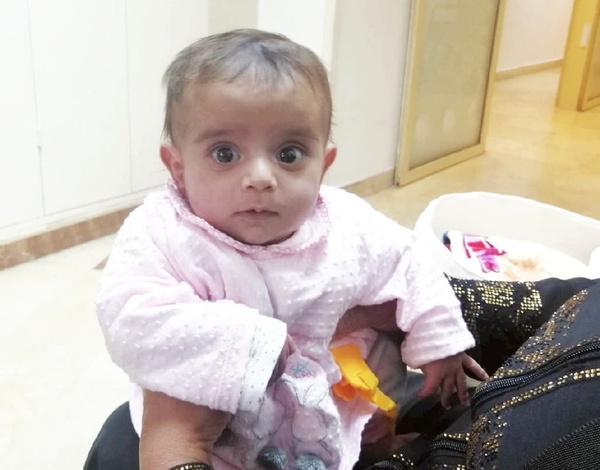 Maili, who has pulmonary atresia, has better oxygen saturation than the cardiologist would've expected from her case; they are not yet sure how they want to treat her, and may send her to a CT scan to gather more information.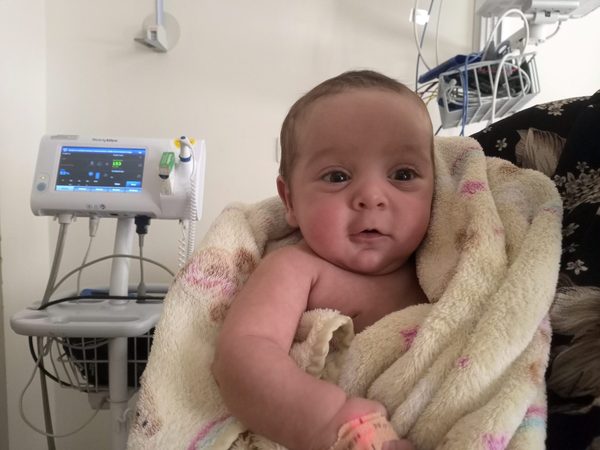 While doing the echo, the doctor pointed out the two millimeter hole in her heart that was keeping her alive. Two millimeters, for reference, is the size of the tip of a crayon.
Yousef arrived from Kurdistan two days before the children above, and was emergently admitted to the hospital this week; initially we brought him for a pre-operative corona test, but the staff saw his oxygen was very low and wanted him to stay in hospital. Seeing that his body could not wait, they brought him into surgery the next day. He is now recovering in the ICU: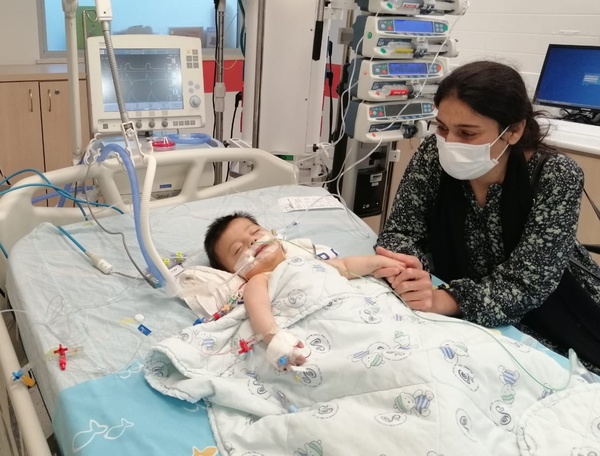 Thank God for this timing because he was in the hospital exactly when he needed to be. His mum also had other Kurdish families around to support her for this very intense time, which provided hope and encouragement to her.
Dalal was discharged to our Jerusalem house on Wednesday. She and her mother bring joy and fun wherever they are, so they are a blessing for our community in Jerusalem: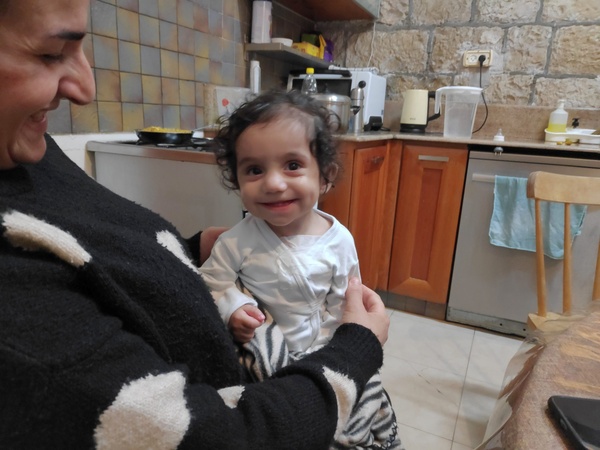 Mina was also discharged from the hospital after recovering from two operations! When she came to Jaffa house, her father proudly said that no longer is a 'small baby' she is now 'medium baby.' Her father is very often video chatting with their family back in Kurdistan and showing Mina to her mother and siblings: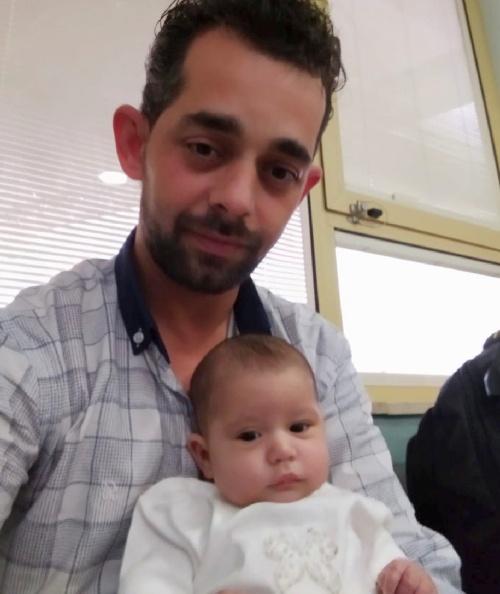 I remember Jonathan's Sunday letter from early March when he visited with Mina's family; now to hold this same baby after her surgeries is amazing! Her life is changed forever. Praise God for opening a way for Mina to come even when there didn't seem to be a way.
The Yazidi refugee baby Hena also seemed to have no way, but after her surgery last week she is now in the secondary ICU, with a fever but slowly improving: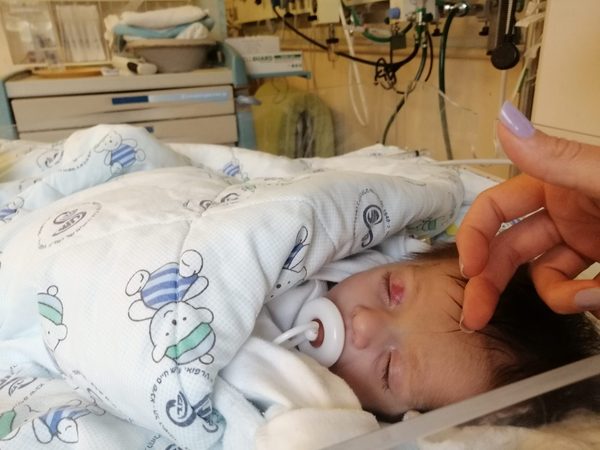 Her young uncle in addition to caring for her has also been aiding the other Kurdish families in translation.
Sali, who is two weeks old, is an urgent transfer from Gaza who arrived at Sheba hospital this past weekend. On Tuesday she had a life-saving interventional catheterization, which the doctors are hoping will be sufficient treatment for now. Thank God that she was able to come in time to do this procedure, and may God be with her as she recovers: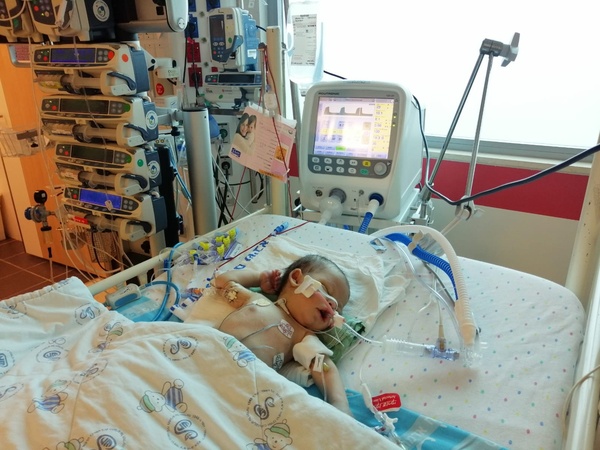 Monday the Sheba doctors met with Haveen's mother to discuss the high risk of any intervention. Her mother has agreed to do a diagnostic catheterization next week, which Haveen might not live through. Depending on the outcome of the cath there is a 50-50 chance that she would be operable; her case then requires a three-stage surgery over the next few years of her life, and even with this neither her heart nor her life will not be wholly normal.
A few weeks ago the families who Haveen traveled with were all getting called in for surgeries and catheterizations, but we told her mother that Haveen's case is complex and dangerous, and the doctors need to carefully weigh every option. Since then when her mum asks about news for Haveen she often says "I am so scared for her."
I don't know if the omission was noticeable, but there wasn't a way we could answer her that she shouldn't be afraid. It would be dishonest and cruel to tell her that everything will be okay medically for Haveen when no one can say that if that is true. As this is a prayer letter, I want to ask you to pray for Haveen, but I don't think it is always as simple as articulating words to pray that God would miraculously heal her. I believe prayer is holding in tension the desire for things that are good, like life and health, with the words Jesus not only taught us but that epitomized his very life: Father, your will be done.
Even after all this time I know I still slip into thinking of God as detached and disinterested, predominantly an apathetic deity, but then I open a bible and see that is the very essence of what our God is not.  So I invite you to read Haveen's blog or watch this video of this lovely girl, and enter into the strain of holding together the desire for full healing with trust in our Lord's will.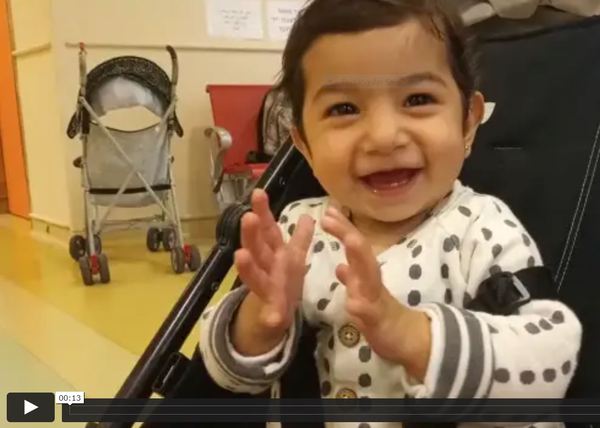 On Wednesday Asmeen from Kurdistan was at last transferred to the Alyn rehabilitation hospital in Jerusalem, after three months on mechanical ventilation following her surgery: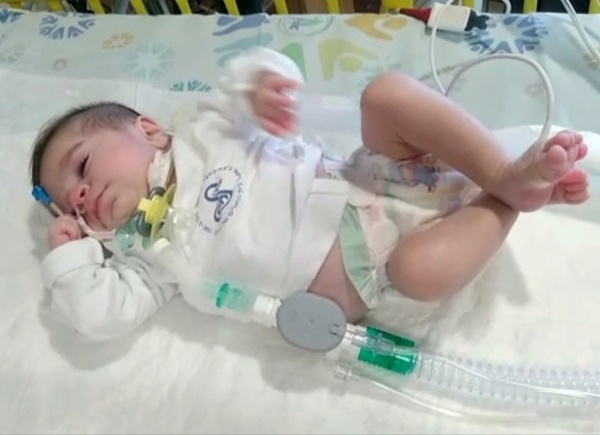 The transfer was set for Monday, but then delayed until Wednesday to the mother's initial sorrow. The truly incredible part is that Asmeen's mother then said on Tuesday, "Thank God that I didn't go yesterday."
She said this because she was one of the main supports of both Khanda's grandmother and Yousef's mother during their surgeries. For both of them this was their first time in the hospital, first time having a child go through surgery, and they only speak Kurdish, whereas Asmeen's mother speaks some Arabic and was more than willing to help.
Now that Asmeen is in the rehabilitation hospital we are praying that she can be weaned from mechanical ventilation. The mountains of Ein Kerem reminded Asmeen's mother of Kurdistan's terrain, and as Georgia wrote in the transfer blog, they are also a reminder of Psalm 125: "As the mountains surround Jerusalem, so the Lord surrounds his people, from this time forth and forevermore."
Finally, last night we had Noor's farewell party before she will fly back home to Kurdistan tomorrow. Based on the surgical results she will not need another operation in the future and is also without any medication to aid in her heart function: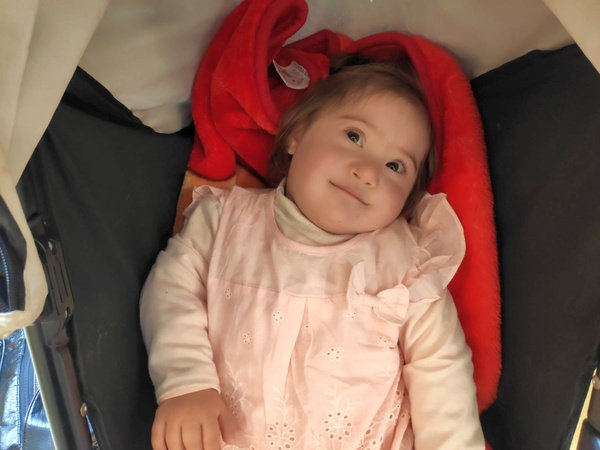 Those of us in Jaffa drove to Jerusalem to celebrate Noor with our coworkers and families there, and maybe for the first time since COVID happened last year it felt like the 'original Shevet' with tables put together, chairs packing the kitchen, and conversations in Kurdish, German, Arabic, and English: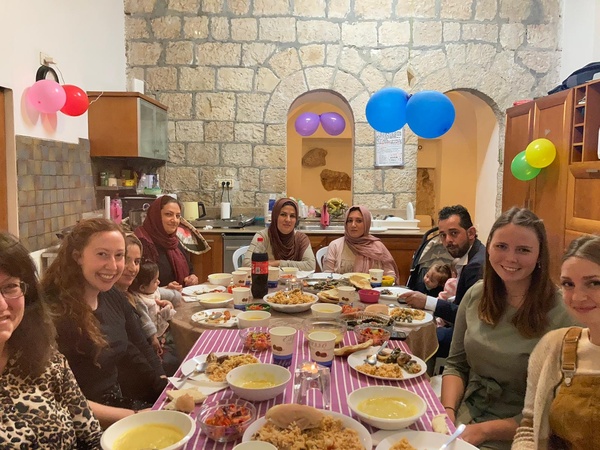 We broke the Ramadan fast with the Kurdish families before sharing words of encouragement and recalling fun memories with Noor and her mum. (Click here or on the video below to see her farewell video).
After Noor opened her gifts, all of us went out to ice cream nearby, but what I didn't realize was the festivities that would be taking place as Israel moved from mourning the fallen soldiers on Memorial Day to their celebration of Independence Day at sundown on Wednesday. The trains were stopped on Jaffa Street so it was only pedestrian traffic, music and dancing, and the families wanted to see all of it. Noor's mother said "It's my last night, we have to go!"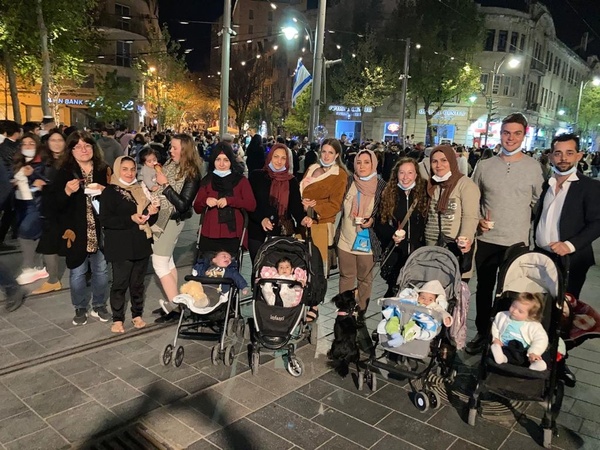 We stayed for a few hours walking up and down the street, the mothers were filming and taking so many pictures. It was a time of genuine fellowship. Georgia and I looked back on last night and wondered where the strength let alone desire to bring the families for an outing and stay out late into the evening came from. These weeks have been so busy that it seems improbable we would have that sort of energy, so we deemed it truly a work of the Holy Spirit; left to our own devices, we would have been back by nine. But last night eating ice cream with everyone out on Jaffa Street in the midst of Independence Day parties is something we will all remember and treasure; truly, behold how good and how pleasant it is for brothers and sisters to dwell together in unity.
May God bless you,
Alena for Shevet Achim