Dear friends,
Our little neighborhood in Jaffa is all over the national news in Israel this evening, after two Arab men gave a beating to the rabbi who runs a nearby yeshiva for young Jewish men before they enter the army.
This hits a nerve for many Jews who believe Israel's core purpose is to be the one place where they will never again be defenseless in the face of their enemies. It also strikes close to home for our community, as the rabbi's son Moshe is a friend who loves to spend time visiting and helping the Muslim families we are hosting for heart surgeries.
During such events it is a real challenge not to take offense or take sides. So many of us foreigners come into the region and throw our lot in with one people, and demonize the other. And it's not hard to find good reasons to justify our choice!
But it is precisely at this point where we can reveal the power of the word of God as personified in Messiah: Turn the other cheek…love your enemies…bless those who curse you. These are the people we are called to be if we would see the kingdom of God coming in the Middle East.
And before we can proclaim this word to others it has to be real in our own lives. Last night I was visiting in northern Iraq with the family of a young autistic boy who had a heart surgery with us several years ago. He's no longer fearful of a visitor, thank God, but he has now become somewhat aggressive. And last night in a discussion about discipline I found myself telling his father "I won't take it when he spits on me!"
Well who was it who hid not his face from spitting? Is a servant greater than his master? I had to repent before that father, whose patience with his son far exceeds my own.
And there were more redemptive visits in Kurdistan this week. After we took in an incredible 15 emergency babies in the last month, the Father has now gifted us with seven more newborns with transposition of the great arteries–all of whom can have a normal life only if they reach Israel for arterial switch surgery in the next few weeks. (Our Kurdish cardiac surgeon friend Fitun thinks this surfeit of transpositions must be something seasonal).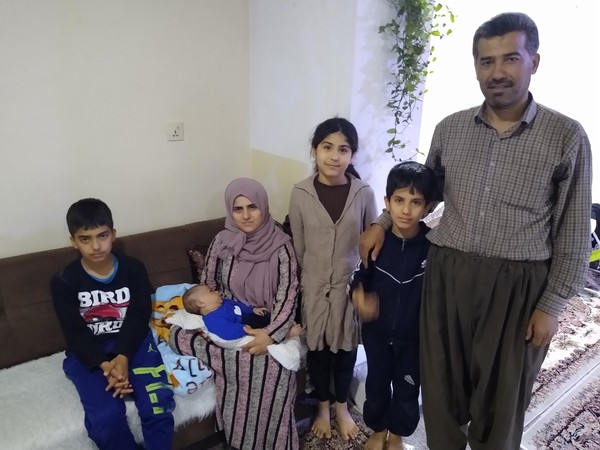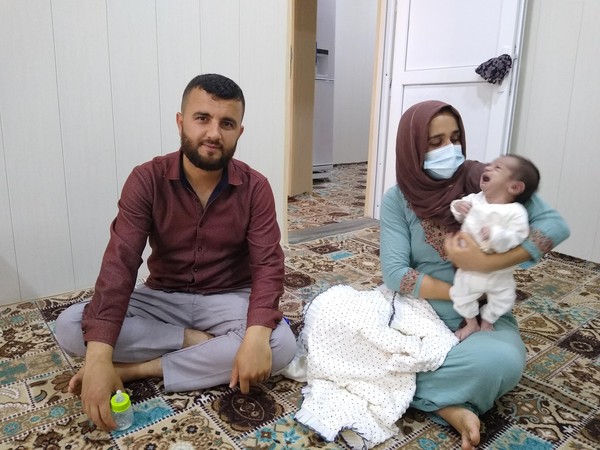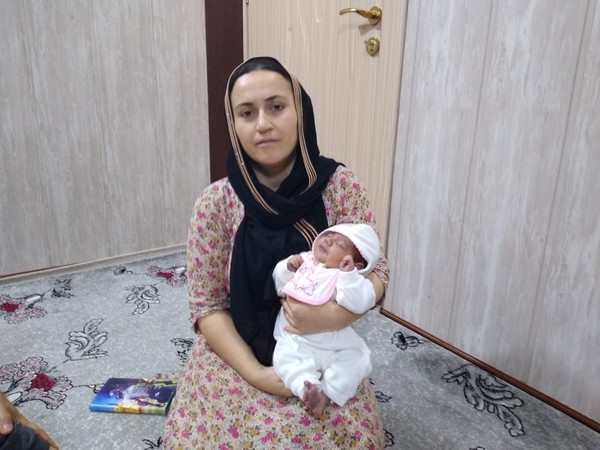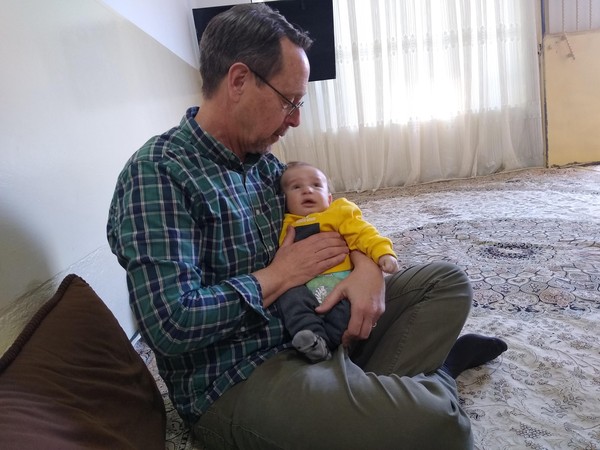 Which leads us right back to blessing those who persecute us. The interior ministry in Israel again seems to be stonewalling and so far won't accept the emergency applications for these precious little ones. I confess that before starting this letter I spent some time musing darkly on the words I would use to denounce the interior people when I went again to the media. Will I ever learn? Please join with me instead in first praying for them and blessing them.
Meanwhile the first of the 15 urgent babies from the past month was today already discharged to return to Kurdistan, and Georgia reports it is none other than newborn Mina, whose own transposition story we've been following from week to week: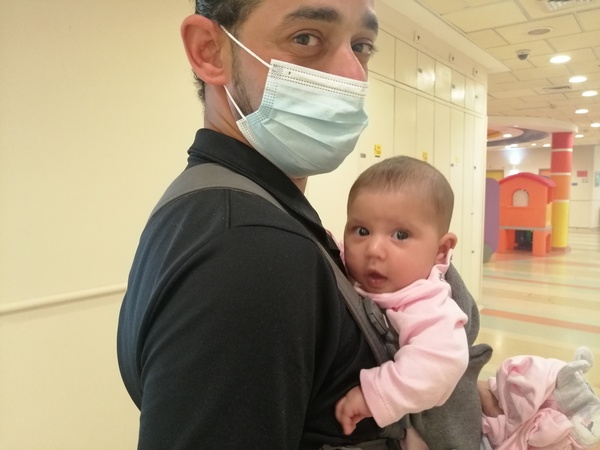 Mina in many ways has been living the high life since her discharge from hospital. She has been with us in Jaffa, happily eating, sleeping and receiving a lot of attention from all of us, not least her careful and attentive father. What a contrast her life is now compared to what he had expected for her when he first found out that she had such a serious heart condition!
Mina has accompanied us to all celebratory events this week: Noor's farewell party in Jerusalem, including ice cream out in the city. Then an Independence Day picnic in the park in Jaffa. Of course she slept right through each event, but despite her being none the wiser of her buzzing social life, it has been lovely to have her with us.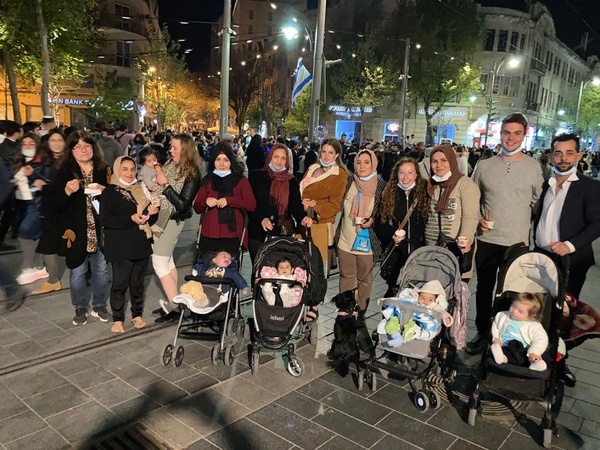 Mina was called in for an echo today, slotting her in at the end of the cardiologist's schedule. She is surely an easy and pleasant child to carry out the assessments for, as she is so easy to calm, and hardly cried throughout the echo or the ECG.
The doctor found that Mina's surgical outcome is very good. Her heart is working well, and her oxygen saturation was at 100% today. She is gaining weight and looks in a wonderful condition. Therefore, the doctor agreed that she could return to Kurdistan, and just needs to regularly visit the cardiologists there.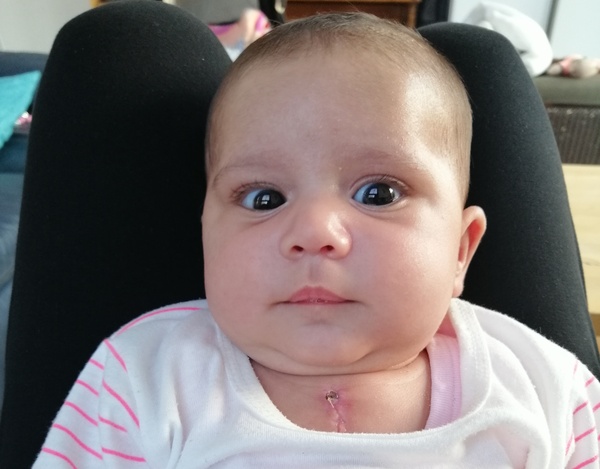 Thank God for the hope of a healthy  future for Mina! We now have to make travel plans and party plans to be able to celebrate her health. 
And the Sheba doctors have been racing forward with surgeries for all the other children; you'll need to read (and subscribe to) Alena's excellent Shevet Prayer letter to keep track of them all.
I'll just highlight in a series of pictures one of the many beautiful stories: year-and-a-half year old Meera who arrived so very blue, and who Alena found today so very pink: