Dear friends,
Thank you for praying for the needs of our community; as seven more urgent children's visa applications are going in to the Ministry of the Interior, we bear in mind the difference it will mean for each of those lives if everything is approved in the next weeks.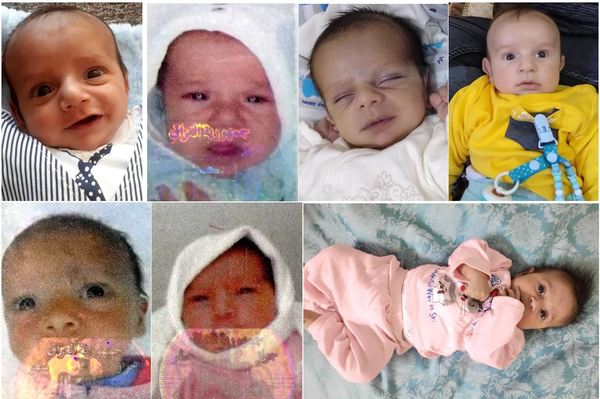 Please firstly pray that it will be possible for those families to come quickly; please also pray for permission for our coworkers to enter the country and help our staff currently here to welcome the new families as well as care for the many families currently in active treatment.
This week, three of the five surgery slots at Sheba Medical Center were surgeries for our Kurdish families. Meena had repair of her Tetralogy of Fallot on Sunday, but in the next days struggled to remain stable. She was extubated and then had to be re-intubated because her body could not cope. On Wednesday, however, she was successfully extubated and is now awake and recovering in the ICU: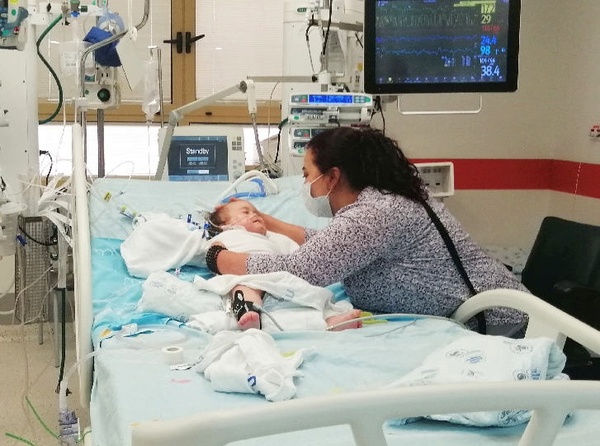 On Monday
Yousef
 underwent his second surgery, this time the switch of his great arteries. Meena's mother is a very good friend to Yousef's mother, and was the best companion and support during the five hours Yousef was in his operation, as she'd been through her own child's surgery just the day before!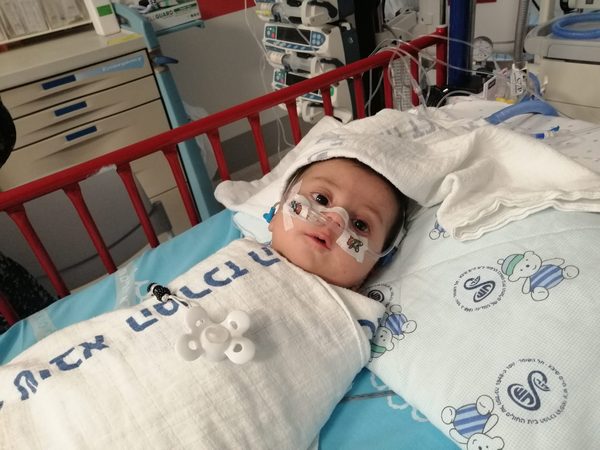 Yousef is now breathing on his own, and the ICU staff are eager to reassure his worried mum, "Yousef Basha!" (Yousef is good). Basha is a word that many of the doctors and nurses have picked up from working with the Kurdish families for a few years, and it goes a long way in its use.
Khanda, like Yousef, also had her second operation for the arterial switch on Thursday. Her grandmother is so invested in Khanda's recovery and is often updating her mum and dad in Kurdistan. Please pray for her as she recovers: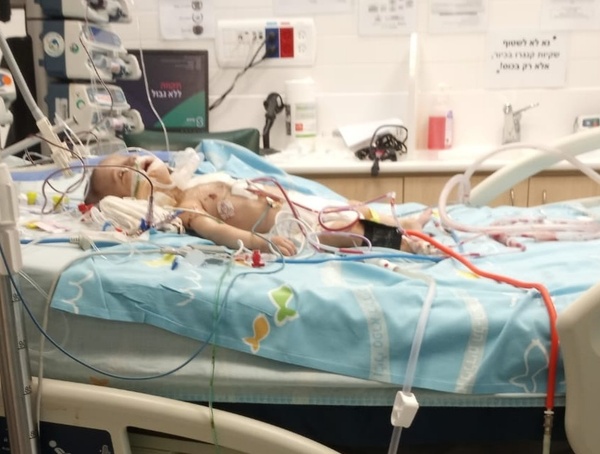 Yousif
 is scheduled for surgery on Sunday, but what started as a routine preoperative check ended up with him being admitted to the ICU last night as his oxygen was consistently very low. After receiving oxygen and fluids he was in a much better condition, and we are praying he remains stable over the weekend, and the surgery can go ahead as planned on Sunday: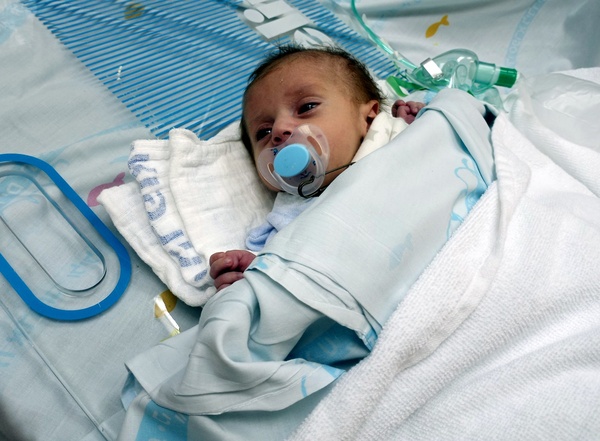 Mohammed E
, who has been in hospital since December, had surgery this week to place a PEG feeding tube as he cannot take milk orally. His dad is hopeful that in a week or two they will be able to return home to Gaza, and his mother can finally see her baby!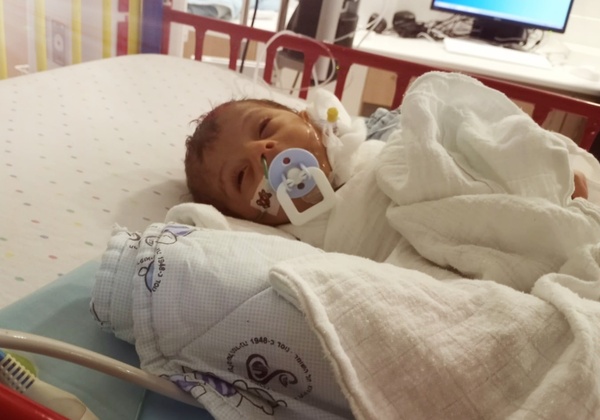 Meera
 has been extubated since her surgery last week; the evidence is clear that her heart is working so much better than before. It is shocking to compare her cyanotic fingers from before her two surgeries to the rosiness of her hands now: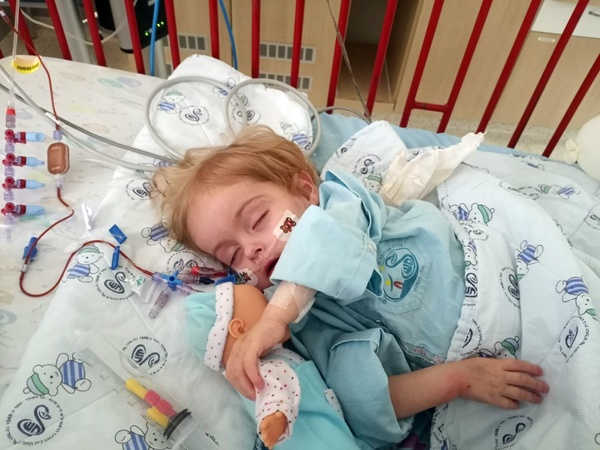 Tiny Yazidi refugee baby
Hena
 had a PIC line inserted in order to administer antibiotics for an infection in her blood as she recovers from her surgery. She will need a few weeks of this treatment before she can be discharged: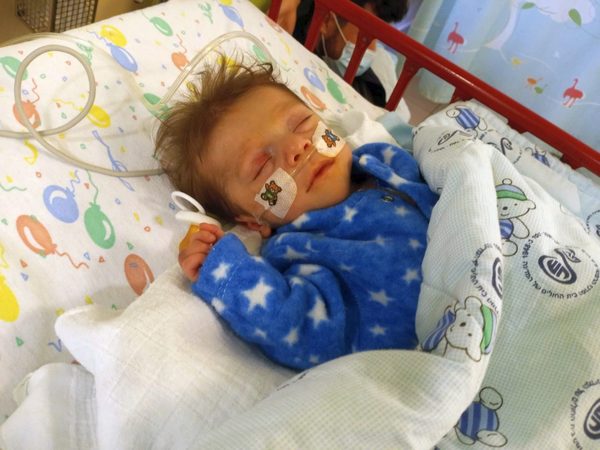 Dalal
 came from Jerusalem for her first post-operative assessment; the doctors saw her heart is functioning well after the surgery and she will have another echo next week, which may be her discharge to Kurdistan!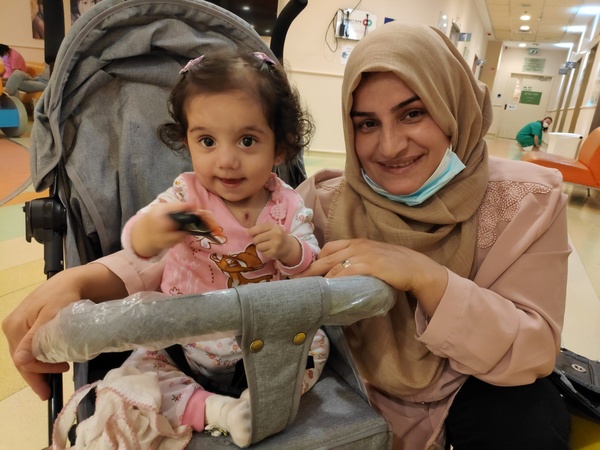 Haveen
 is scheduled to have the high-risk catheterization to gauge her operability next week. It was originally scheduled for this week but the doctors are anticipating that she will need a room in the ICU after the procedure, and there was not a bed as was originally planned. Her mum continues to carry the weight of her daughter's condition and the 'not knowing' for all this time.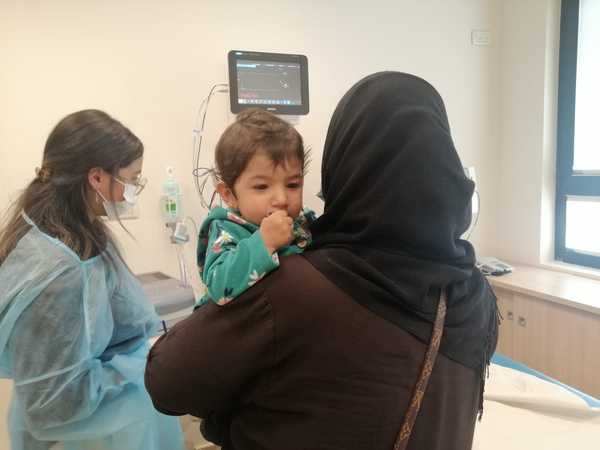 Baby
Sali
 from Gaza had another catheterization yesterday to place a stent in her PDA, and is slowly recovering. She is her mother's first child and as most of her young life has been in the hospital, Sali's mum is marking the 'firsts' for her baby, like the first time she moves her hands and feet or tries a pacifier. Her delight and love for her daughter is evident. Please continue to pray for both Sali and her mother: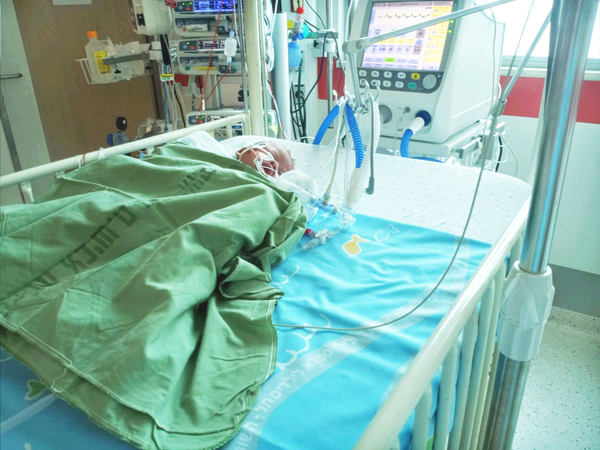 There were many children from Gaza who came this week to the hospital! All of them are families who we know from their treatment last summer.
Khader
 returned this week for a therapeutic catheterization. With a good outcome for this cath he has been discharged to Gaza.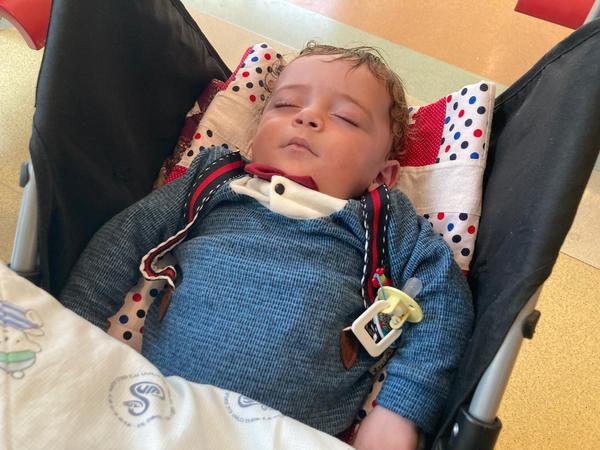 Mohaned
 was able to come for an echo which, amazingly, showed that he is very good. He will come back in four months for a catheterization. He looks all grown up and seeing his mum and him again was an absolute joy: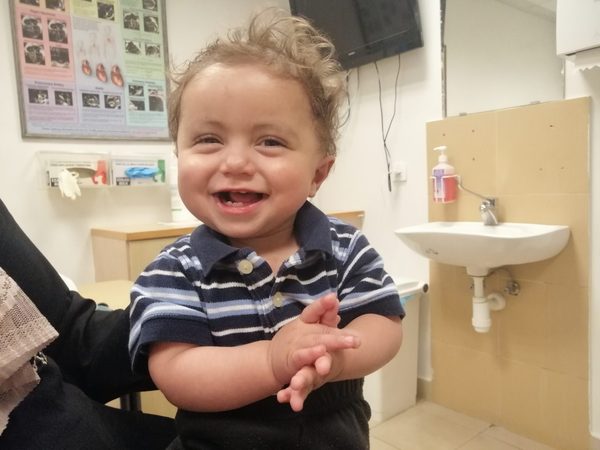 Zakaria
 stayed in Jerusalem for two days as he waited for an echo and an appointment to check his PEG tube. The cardiologist does not foresee another surgery in the near future and so it is possible that the PEG can be closed in the coming months: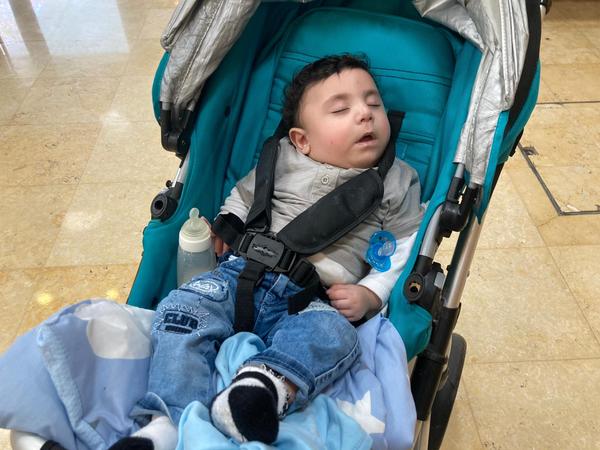 Saif
 had a week of appointment; the first of which to assess his tracheostomy. His mum received the news that he would need it for a few more years as his body grows. The last appointment Thursday was the great outcome that he can stop regular injections of an anticoagulation medicine. His mum was happy for this news as he had been receiving shots twice a day every day for nine months. Thank God for keeping Saif safe in Gaza!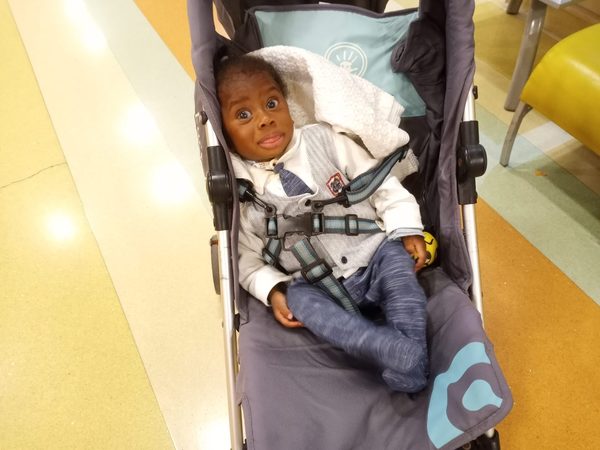 Yesterday was the first day the remaining four new Kurdish families are out of their quarantine and they took the opportunity to go outside to the beach. Please pray for each of them, Salwa, Maili, Samaa, and Lia as they await their interventions: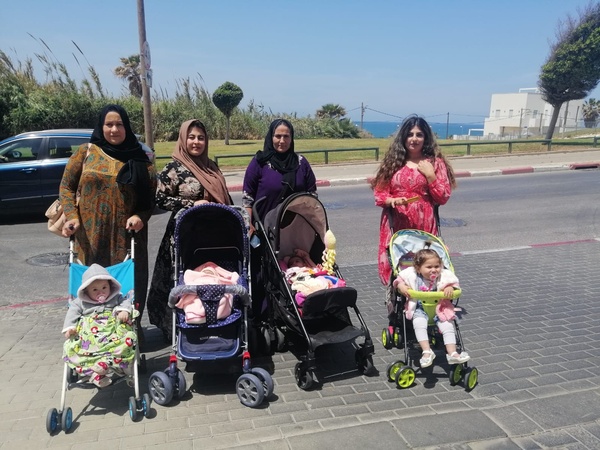 Finally, this week held two farewell parties, one for Mina and her father and one for a year-long volunteer and dear sister, Berith.After two operations Mina is doing wonderfully and was discharged to Kurdistan this week. Her father made it a surprise for his family by not telling them he and Mina were travelling home. Presumably it was the most beautiful and best surprise her mother could imagine, and truly characteristic of her Dad's kind and fun nature: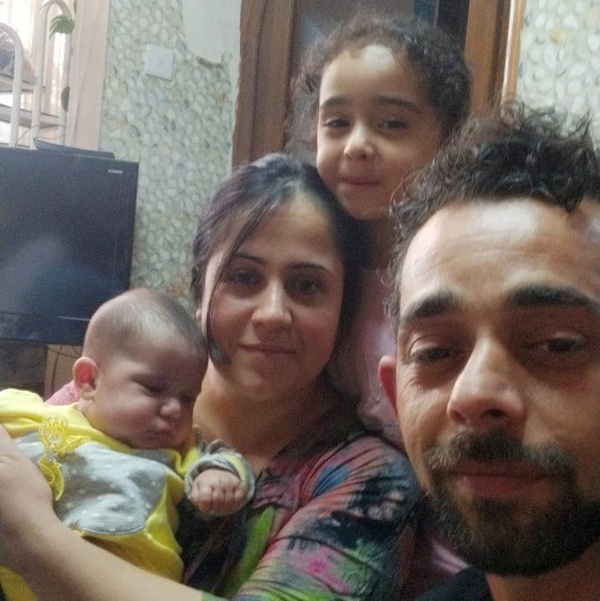 Beloved Berith has been coming to Shevet for a few years on a short-term basis. She arrived last March just before everything shut down in Israel, and decided to remain here until the Lord called her out. Quick to pray and so very willing even to do things outside of her comfort zone, Berith has been an immeasurable blessing to our community. As we reflected on her year here during her farewell party, she expressed the same powerful sentiment of many who serve at Shevet over an extended period of time: you do not leave the same person as you came. Please pray for her future as she returns home to Sweden.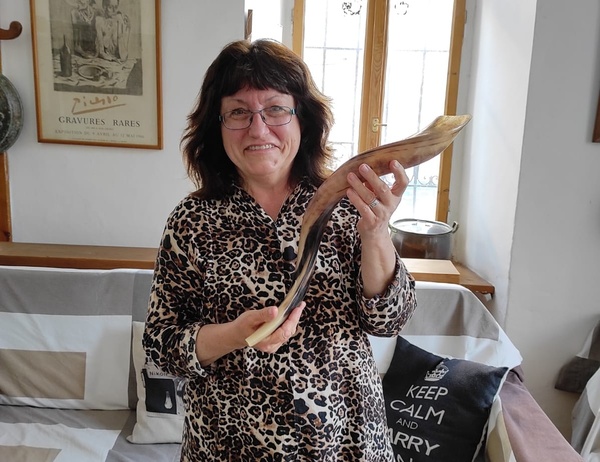 May God bless you,
Alena for Shevet Achim