Dear friends,
Georgia and I watched the newest episode of The Chosen on Saturday night, in which Jesus comes back to his camp completely exhausted and worn. He looks utterly spent after a day of healing hundreds of people, as if he is carrying the weight of the world on his shoulders. And one only needs to look at paintings or sculptures of Jesus bearing up under his cross to understand that he really did carry on his shoulders the weight of bringing together heaven and earth.
I thought of 'bearing the weight of the world' yesterday as the mother of Salwa learned her three-month-old daughter was put on the ECMO device because her heart was failing. Salwa had her arterial switch surgery on Monday, and deteriorated during that night as her body struggled to cope with the changes. In Georgia's words from her blog yesterday: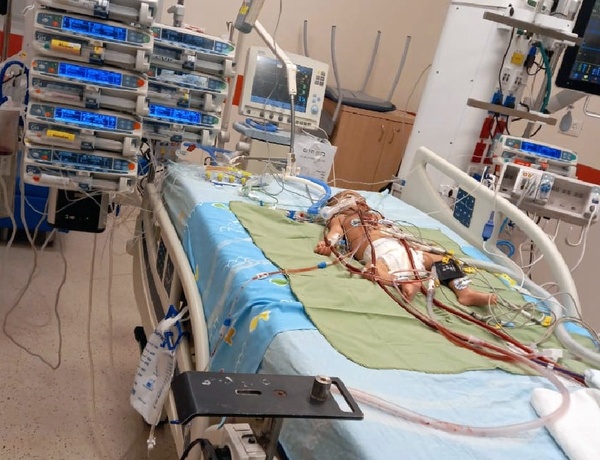 Salwa's mother bravely faced the day with desperate prayers, repeated over and over, laced with tears, gasping for breath and willing with every part of her, the healing and life of her baby. She understands that Salwa's heart is weak and that her body is struggling. It was so sad to see Salwa's beautiful mother's heart being wrenched with fear for her daughter's life.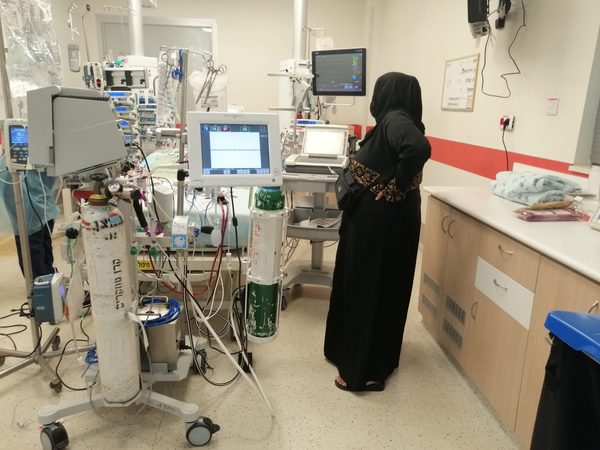 Please join with Salwa's mother and our community in praying for healing and life for Salwa. As in other cases where the prognosis does not seem good, we'd encourage you to go and familiarize yourself with Salwa's story on
her blog
 and get to know this sweet girl with big brown eyes and endearing smile. Step into the weight her mother carries and as the body of Messiah bear it with her in prayer.
Yousif
from Kurdistan had his arterial switch surgery Sunday and was extubated a few days after. His surgery followed an emergency cath to help the blood flow in his heart on Friday night; now breathing on his own he is like a new baby, and his mother for all the fear and worry she endured is now rejoicing in her boy's health: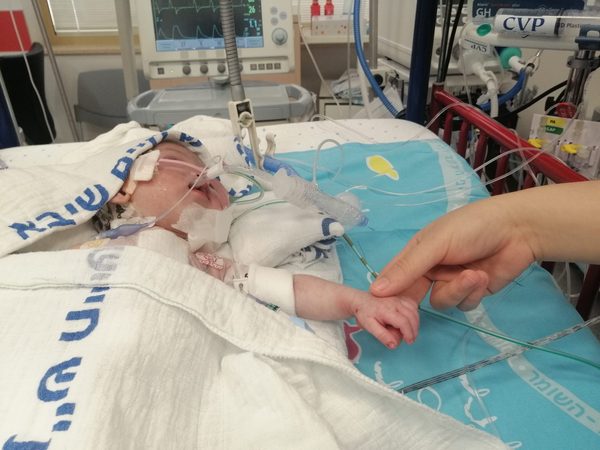 Samaa
 is one of those children with an extremely quick recovery after surgery. She had her operation yesterday, was extubated a few hours after, and is back to her normal self today. Her and her Kurdish mother are so wonderful and we celebrate with them in her recovery: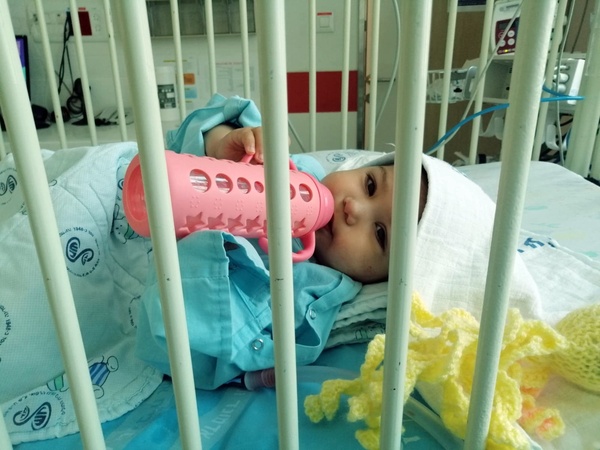 Two-year-old
Lia
 from Kurdistan was scheduled for a diagnostic cath yesterday but due to a cold it was not safe to proceed, and has been rescheduled for two weeks. Her mother was so gracious and kind as we found out about the decision after going through all of the necessary pre-procedure exams that morning: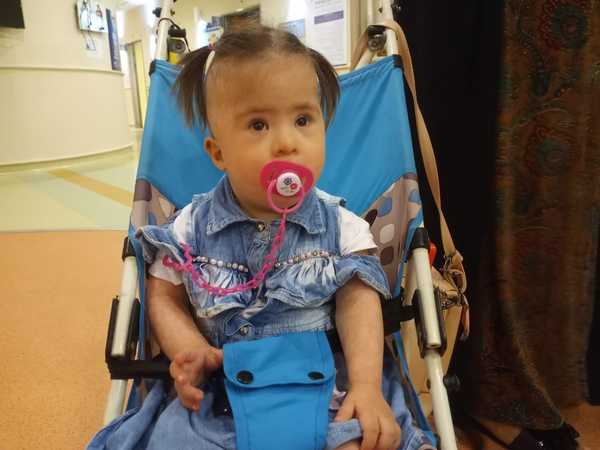 Baby Maili has been called in a few days early for her catheterization because there is space to do it tomorrow. Please pray for her and her mother as they spend tonight at Sheba hospital and for the cath tomorrow, which will help to assess possible surgery routes for Maili. It is a blessing there are many other Kurdish families who are in the hospital and will be like sisters for Maili's mother: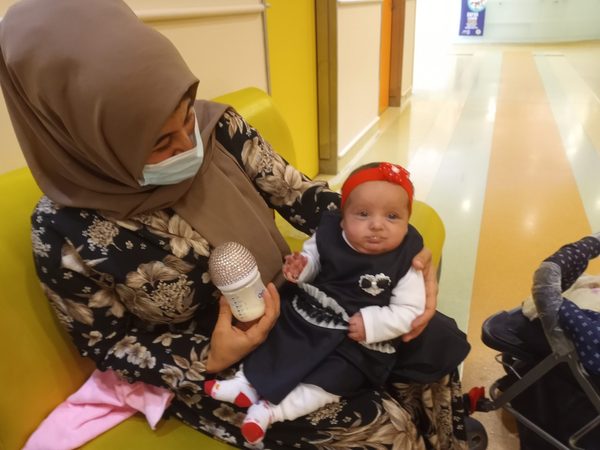 Tiny Yazidi refugee baby
Hena
 will be having a catheterization tomorrow as well to better understand why her oxygen levels are fluctuating after her surgery. In addition to this she is continuing to receive antibiotic treatment for a serious infection. Please keep dear Hena in prayer: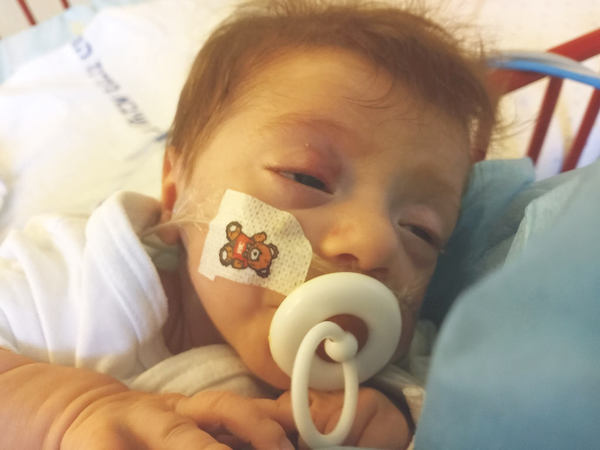 Baby
Khanda
, who has been hospitalized in the ICU since her arrival from Kurdistan two and half weeks ago, is now in the secondary unit. This was wonderful news for her grandmother and shows that she is recovering after her two surgeries to switch her great arteries: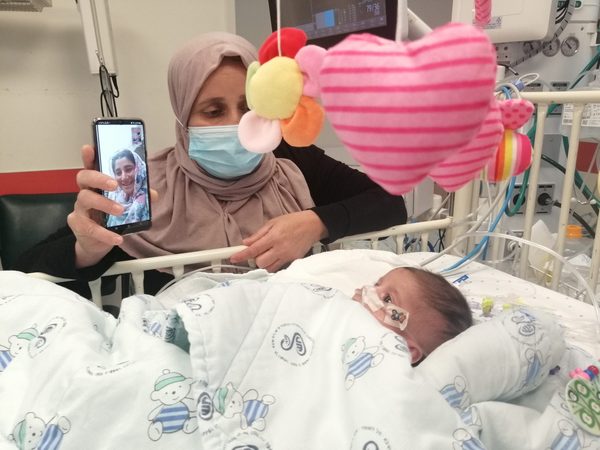 Sali
 from Gaza was due to be discharged back home today, but this morning one of her lungs collapsed. She will be staying in the hospital to recover from this. When I heard the news, I was grateful that she was still in the hospital when it happened. Please pray for lovely Sali: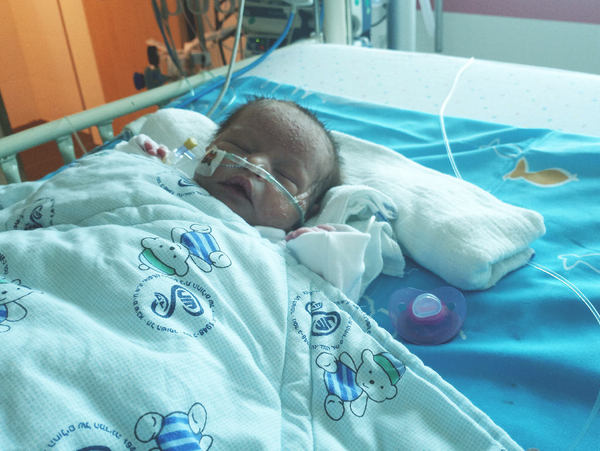 Newborn
Yazen
 arrived in an ICU ambulance from Gaza on Monday with his grandmother and has multiple congenital heart defects. He is intubated and is in the ICU. Doctors want to sort out other issues including high liver enzymes before attempting treatment by catheterization next week: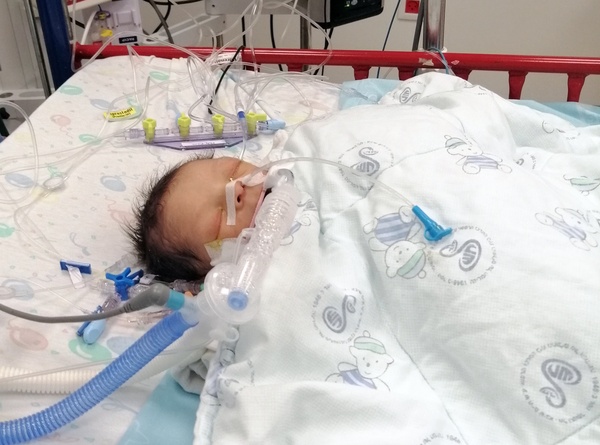 Dalal
 had another post-surgical echo this week, and rather than discharging her to Kurdistan the doctors need to discuss if she will need intervention to help her pulmonary stenosis. Let's support her mother through this in prayer: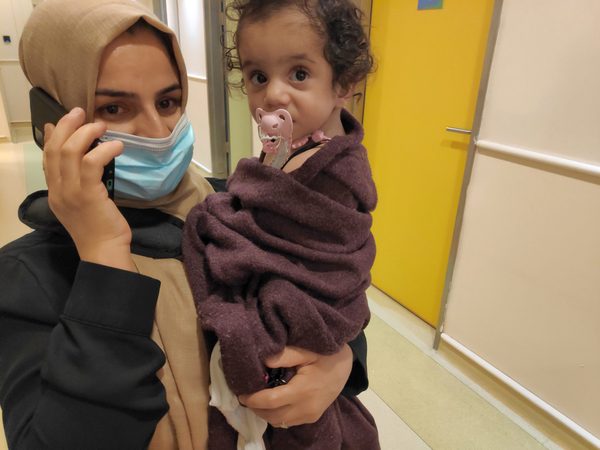 After their successful surgeries last week, both 
Meena
 and 
Yousef
 from Kurdistan were discharged to our home Jaffa this week. We are so happy for them!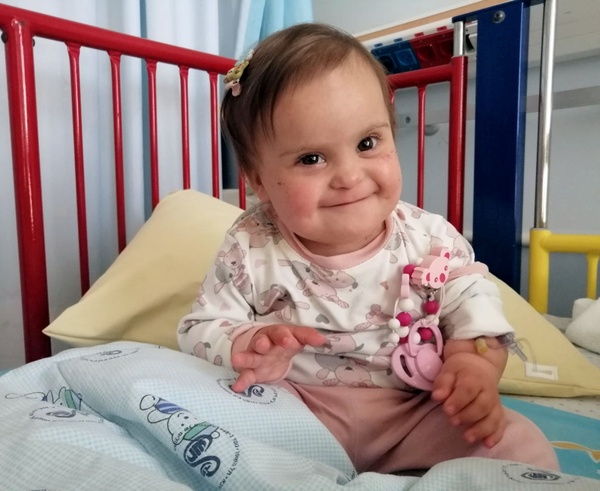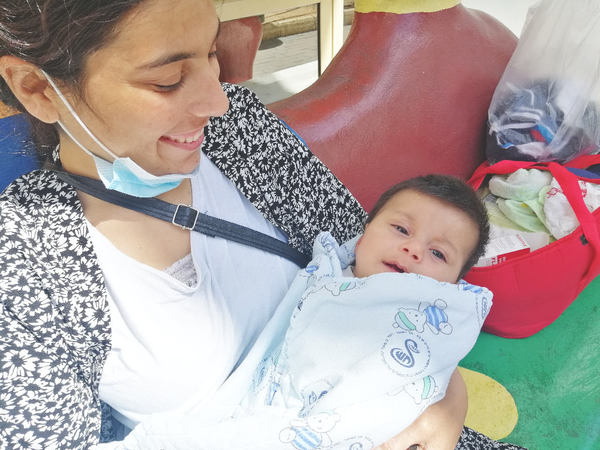 The mothers' of Meena and Yousef are really good friends and make any environment more beautiful and fun. Praise God for this good news for these wonderful families.
Lastly, Haveen had her long-awaited and high-risk catheterization yesterday. The wait for any procedure is difficult, but especially so given the heightened risk of this catheterization for Haveen. So when the doctor came out to tell her mother the news there was first the initial relief that she had survived the cath, and not only this, but in the cath they saw that a surgery for Haveen is still possible: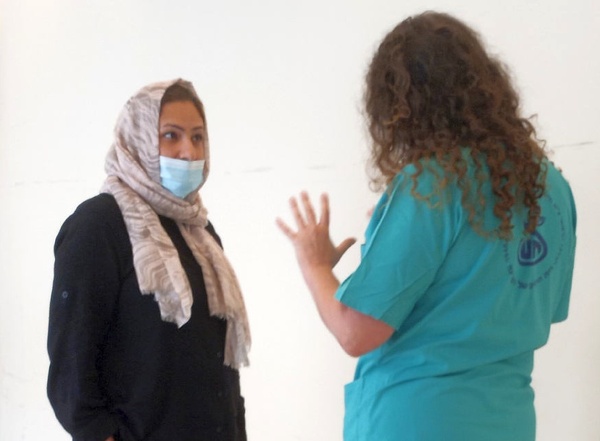 I will never forget this moment, her mother who was hoping and praying for this even though it seemed impossible received this remarkable news that she does not have to bring her child home to die. The surgery will be difficult, as the doctors discussed with her previously, but for this moment there were tears of joy at the chance of a future for Haveen: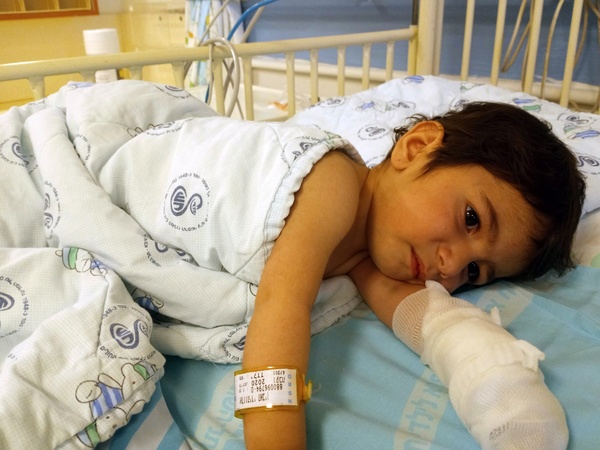 For Haveen and also for Salwa, we remember Jesus' words to John's disciples when they came to ask if he was the one they'd been waiting for. Jesus (per usual) quotes the Hebrew scripture, from Isaiah 29 and 35. God has returned to Zion, and how do we know this?
"The blind receive sight, the lame walk, those who have leprosy are cleansed, the deaf hear, the dead are raised, and the good news is proclaimed to the poor."
Thank you for praying with us,
Alena for Shevet Achim