Dear friends,
One of the Kurdish parents said that you don't have to ask how Salwa is doing, just look at her mother's face (below middle) and you'll know!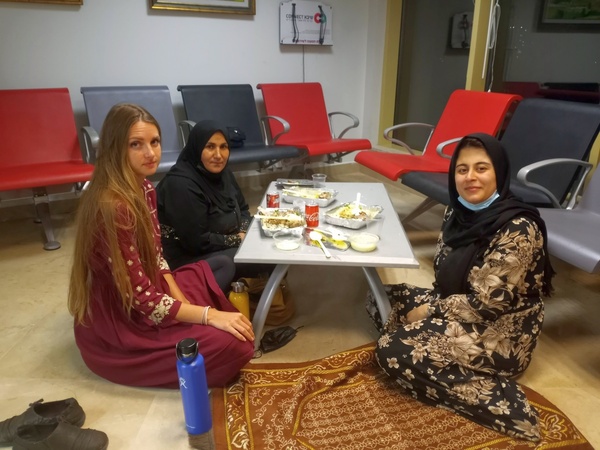 This week has brought immense improvement for Salwa; it began with her weaning from the ECMO machine on Sunday even as she was still unstable. Then after a few days of weaning her off of sedation, the ICU staff took her off mechanical ventilation and
she is now waking up
.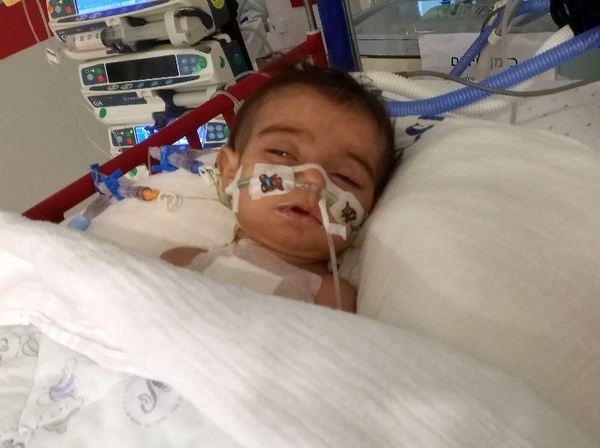 At this wonderful news all of the other Kurdish families celebrated Salwa's improvement with her mother and with us. The families, the volunteers, and everyone who has prayed for her know the significance of this moment. The word ECMO becomes a sort of dreaded byword in the hospital because it is only reserved for the most dire of circumstances. Its purpose is to do the job of the heart and lungs, a buttress for these vital organs when they are in a drastically poor condition. The goal, as was realized in Salwa's life, is for the body to be given enough of a rest that it can eventually cope without the machine. The sobering statistic that only half of the people put on ECMO ever come off is why so many despair for their loved ones when they have to be put on this machine. There really was no guarantee Salwa would ever live off of the ECMO, and yet here we find ourselves ending this week with her so much better off than when the week began.
Knowing all too well the fear of releasing her baby to open-heart surgery, Salwa's mother steadfastly waited the six hours with Maili's mother on Monday as 
Maili had her Glenn operation
. Many other Kurdish parents visited Maili's mum to provide companionship. It was the second surgery of the day and continued on into the night. The Muslim parents would normally end their daylong Ramadan fast at around seven thirty; however everyone who was with Maili's mother chose not to eat until she was out of surgery. This was a sign of solidarity and love towards Maili's mum who was anxious to see her beloved girl.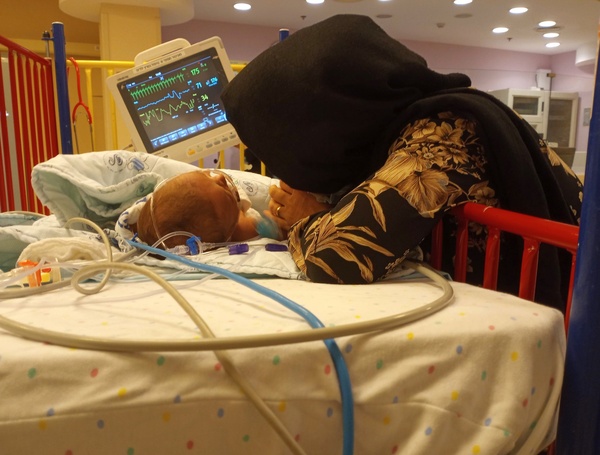 After some initial concern from the cardiologist, Maili recovered very well. The next day she was extubated and Georgia and I found her mother jovially talking with her family in Kurdistan. We were introduced to her father and sister, and I have to say Maili is the spitting image of her father!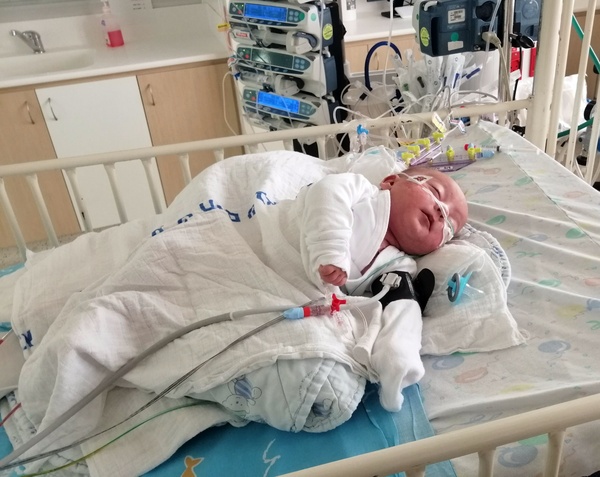 After the surgery to switch her great arteries Khanda is now the closest she has ever been to discharge; in the words of the doctor, the only thing keeping her in the hospital is that she cannot feed properly: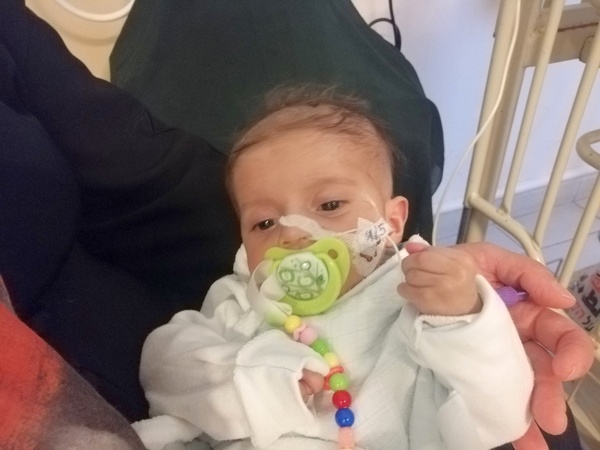 She has a feeding tube to supplement her bottle, so once she can drink milk from her bottle sufficiently, they can remove the feeding tube, and she can come to our home in Jaffa.
For baby Yousif, the left side of diaphragm was not working well after his heart surgery, which affected his ability to breathe. This problem is not uncommon after heart surgery, and he had a 
small operation on Tuesday
 to fix this. Our prayer is that he can now be weaned from oxygen support: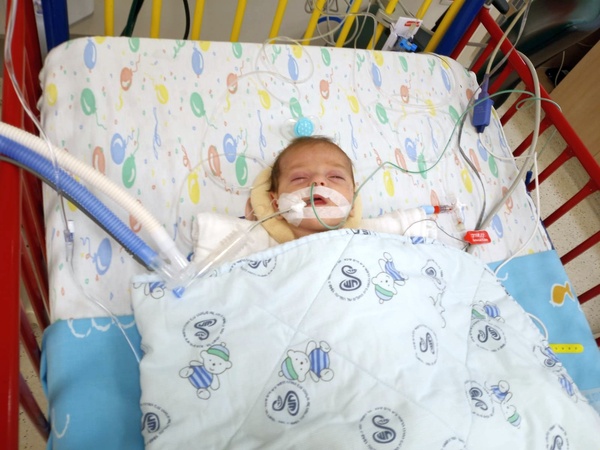 Lia from Kurdistan was hospitalized this week after we brought her from Jaffa to the emergency room to check a persistent cough. The doctors saw she was in a good condition, but because she was refusing to drink or eat anything and had the beginning of a rash they decided it was better for her to stay in the hospital, especially as a toddler with a cardiac problem: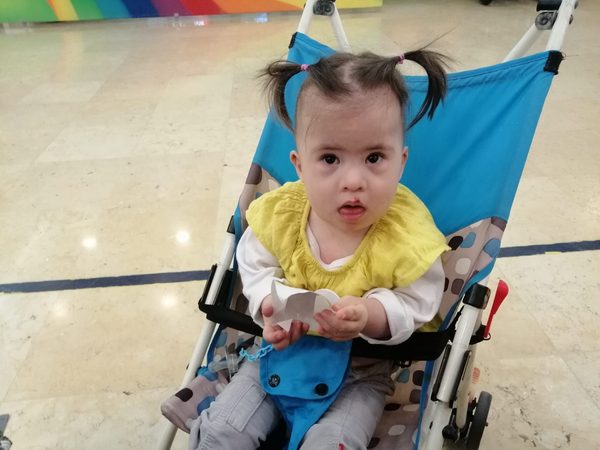 Our beautiful Meera has two chest drains in order to get rid of the fluid in her lungs. Please continue to pray for her. The days are often very long and busy at the hospital, but visiting with Meera is consistently one of the best parts. She has these big and inquisitive eyes that I hope and pray soon will be able to take in all the sights in the world, the beach, new friends, the sun instead of just her hospital room:
Her dad, this whole time, has never once complained about being in the hospital. He has a beautiful relationship with his daughter. Please pray for him and Meera's mother back in Kurdistan.
It was a busy catheterization week for Shevet Achim kids as Hena from Iraq and Ghena, Yazen, and Kenan from Gaza all had caths.
Yazidi refugee baby Hena was extubated the day after her procedure, we are praying that the stent they placed in her heart will help her oxygen saturation increase. If they see this is effective, then hopefully at the end of May, once she finished the course of antibiotics, Hena can be discharged: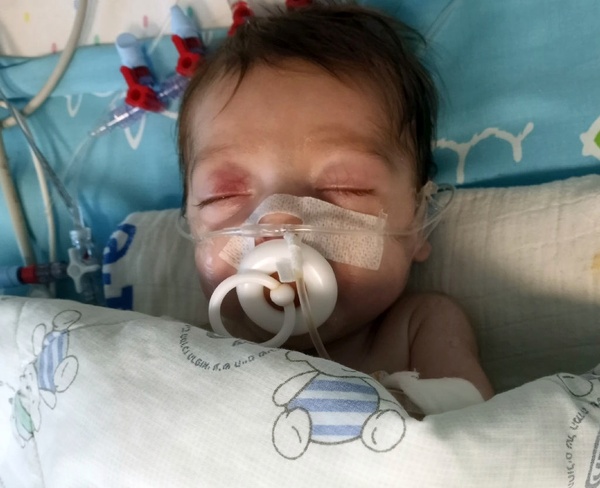 After a sudden worsening of her condition last week baby Ghena from Gaza was scheduled for a catheterization today. For pretty much all of her short life she has only known the hospital, and her grandmother continues to be among the best caretakers we've seen.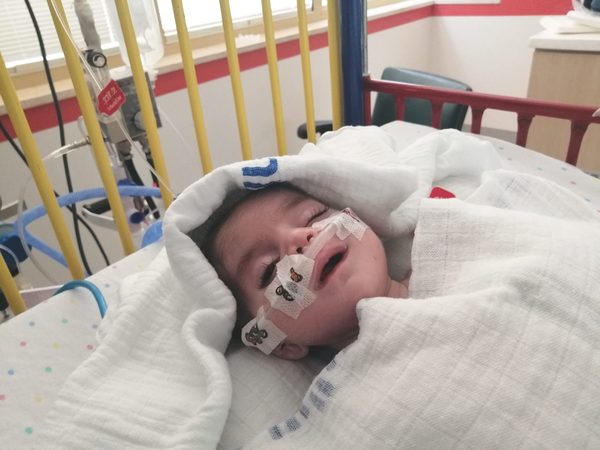 Ghena initially came with her mother, but after a few weeks she was really unwell and her own mother came to take her place. The sacrifice of Ghena's grandmother to leave her home and put her daughter's well being before her own is often in my mind when I see this lovely family. We really admire Ghena's grandmother, she shows love in action as she is faithfully with  Ghena the last two months.
Newborn Yazen from Gaza remains intubated after his emergency cath this week and is with serious fluid retention, so please pray for his recovery. A sweet moment this week was that, in addition to be under a neonatal warmer,  the ICU staff gave him a small, knitted yellow hat to keep his head warm, which his grandmother really loved: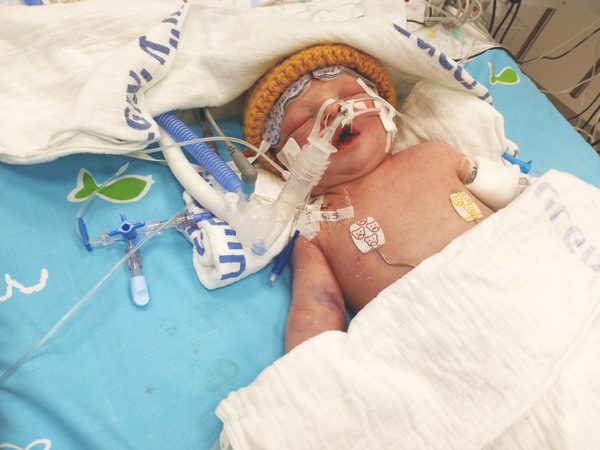 Kenan
 and his mother traveled from Gaza yesterday for his cath today. He has come before with his grandmother, one of those times being urgent as the doctors at Sheba saw his saturations were not good from his report in Gaza. From the results of this cath the doctors can plan his next surgery, whether he is ready now or in a few months time: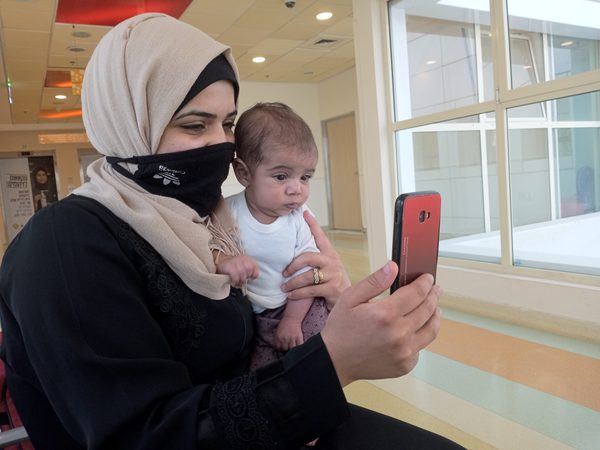 Samaa from Kurdistan was discharged to our Jaffa house this week from the hospital after her surgery. She had an echo three days later; her heart function is very good, thank God! She is responding to new medication to help with the liquid around her heart, a stubborn but common problem. But other than this she is doing wonderfully and is back to her normal feisty self (to be fair, she never really stopped being a force to be reckoned with, this girl was extubated only hours after her open heart surgery!).
Newborn Sali
 is going home one week later than was projected. She has fully recovered from her lung collapse last week and is cleared to return home to Gaza after her emergency life-saving catheterization last month. Her mum is very happy!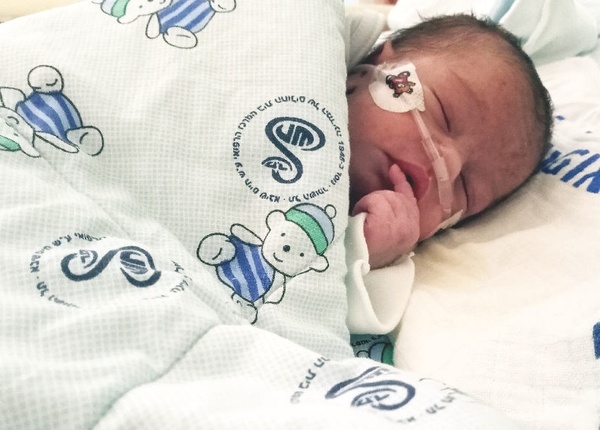 Mir
 was discharged by Sheba doctors to return to Kurdistan today. For now his pacemaker is helping his heart function better, and the structural repair of his heart is better done in the future when he is fifteen kilograms (he's now just over five kilos).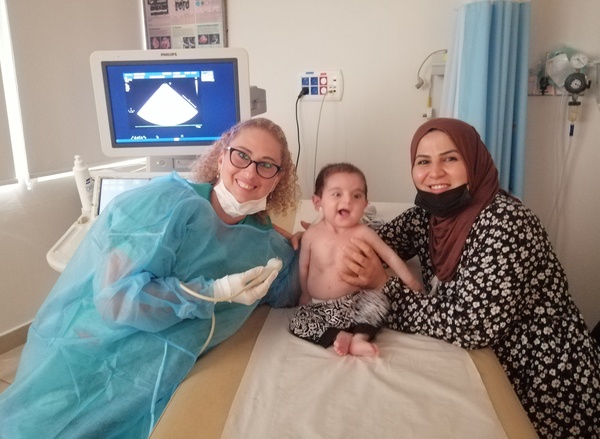 Getting to know Mir and his mother has been a privilege. He is such a sweet boy, and over the months he has become more interactive and expressive. He loves when you talk to him in a high-pitched voice and his mother often jokes that he does gymnastics because he is so flexible. His mother is exceedingly kind and gentle, a woman who we are blessed to call our friend. Please pray for them as they travel back.
Lastly, please pray for our community. These months have been far from easy with so few volunteers and many families, yet I am surprised at how God is enabling us to do this work–he is sustaining us by changing each of us deeply.
May God bless you,
Alena for Shevet Achim