Dear coworkers,
Let's take stock. One month has passed since nine urgent children from Iraq made it into Israel, after a long struggle to get permission from the interior ministry which ended only after intervention from the media and the Knesset.
The delay made the arrival of the children late–almost too late. When I wrote you last week doctors at the Sheba Medical Center were just succeeding to wean baby Salwa off the desperate measure of ECMO heart and lung support.  Here is Alena's update after visiting Salwa today: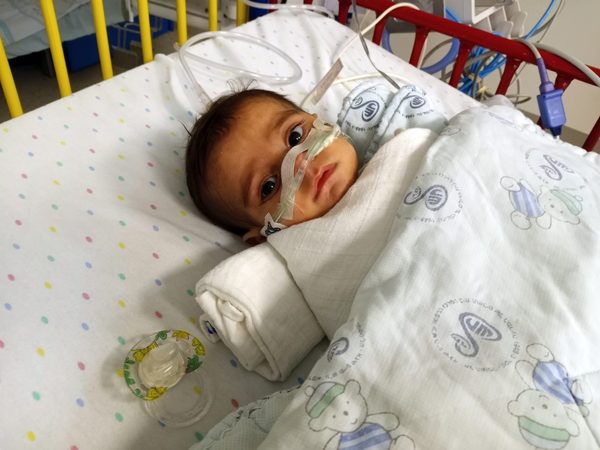 The force of the words which the father speaks over his returned prodigal son in Luke 15 were imbued with new and deeper meaning as Salwa's mother ushered co-worker Georgia and me into her hospital room to see her baby awake and well: "For this son of mine was dead and is alive again." 
After seeing Salwa and her mother today, I realize I had very little understanding of the full weight of those words or any such claim in scripture like it, as in Genesis when Jacob is reunited with his beloved son Joseph after believing him dead for years.
And of course the father of the returned son throws a party, giving us an invitation to rejoice with him. The inexpressible delight, relief, and joy of a parent who received back their child from what seemed like certain death is contagious. Everything about Salwa's mother exuded this one unmistakable fact, that this daughter of mine was dead and is now alive, was lost and now is found. "Rejoice with me!"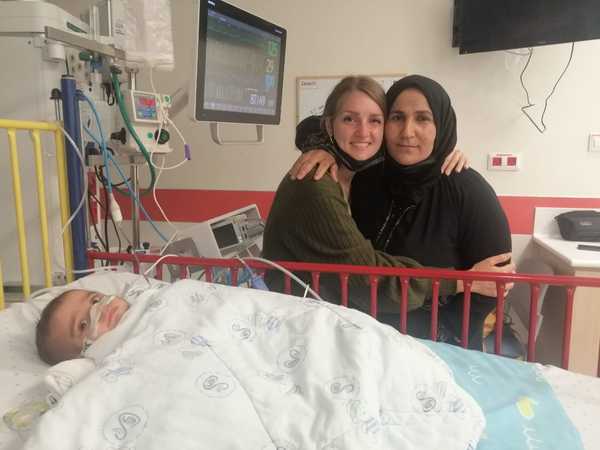 Likewise
Georgia shares
 there was joy in Jaffa tonight when tiny baby Yousif was discharged to our home: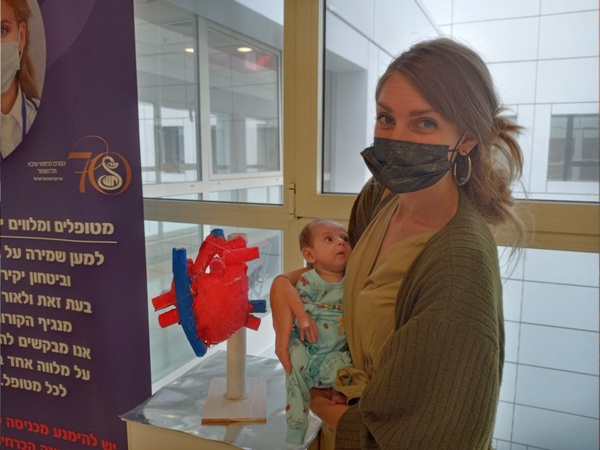 We are excited and happy to bring little Yousif back to our home in Jaffa this evening!
We are all very pleased that he is doing well, after an emergency catheterisation, a big heart surgery, and a diaphragm plication surgery too. It's been a long road for him, and his mother has been by his side with patience each day.
We've been fighting the interior ministry again now for the last month on behalf of the next group of nine children, which includes seven time-critical babies with transposition of the great arteries, just like Salwa and Yousif above. Through the intervention of a journalist (again) I was finally able to speak with the woman handling their applications on Thursday, and she promised their approval within the next couple of days.
But it's still clear that someone has decided to slow-walk our applications. Today Sabrina went in to start applying early for a third group of nine children, and the interior ministry would only agree to accept papers for one of them. In addition, for over four months now they have actively blocked permission for myself and a dozen other coworkers to enter the country, even as other foreign workers and students are streaming in.
Only the Lord knows why, although the minister of the interior has a well-documented record of misusing his authority for the benefit of his religious political party, and also of acting criminally for his personal financial benefit. And during his tenure in office we have seen nine children die while waiting too long for permission to enter Israel for life-saving heart surgeries. This week the "Change" bloc of political parties is trying to form a new government in Israel, and if they succeed this interior minister will be out. I'm praying now that he will be removed, and ask you to agree with me in prayer as the spirit confirms.
Watching these days ticking by, and taking calls from the agonizing parents of the waiting babies, is painful. As we've seen in the stories of Salwa and Yousif above, making it to Israel on time is the difference between life and death. I believe though the Word of God, who told us that our Father reigns over all the circumstances of our lives.
Today Sabrina and Margarita visited in the Alyn rehabilitation hospital in Jerusalem the mother of Kurdish baby Asmeen, who has been unable to get off a ventilator for the last three and a half months since her heart surgery. I felt the wisdom that Sabrina shares in her blog tonight can speak to us all as we wait on the Lord through difficult times: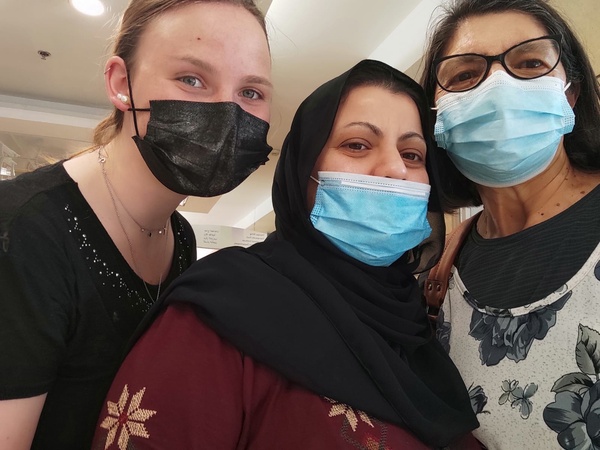 Even though she is a very strong and lovely woman also she can't handle all of this anymore so she cried during our visit. We told her we know that this whole time must be very difficult for her and she agreed and said she also misses her husband back in Kurdistan. We tried to encourage her that everything is in God's hands and that we can and should trust in him. That calmed her down and she said that she knows this and is thankful for it. She is very tired but she needs to continue to wait for the Lord knows how long. So please pray for new strength and patience for this lovely woman and her cute Asmeen everyday.
Jonathan for Shevet Achim
"Behold how good and how pleasant it is for brothers to dwell together in unity" (Psalm 133).