Dear friends,
Our daily circumstances don't always feel remarkable, but this week we saw in a new way the incredible significance of a Jewish surgeon performing a cardiac surgery for a baby from the Gaza Strip–even as the rocket sirens blared throughout Tel Aviv and the surrounding cities.
Yesterday baby Ghena had a ten-hour surgery to repair two of the valves in her heart. Her grandmother was grieving the need for another surgery seven weeks after the first. But Ghena's heart was failing, and the doctors knew they needed to intervene if she was to live; they were not willing to send her back to Gaza in that condition, even though there was significant risk to the second surgery.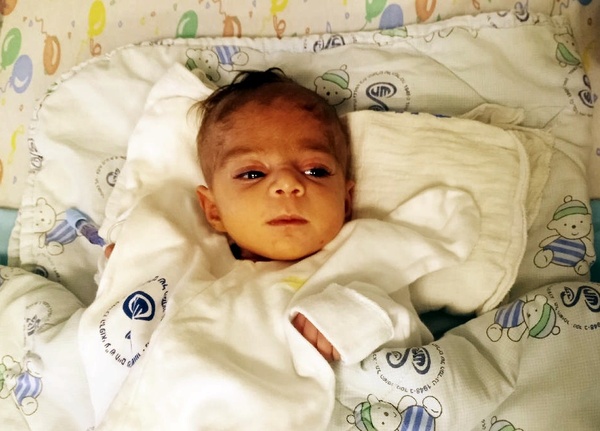 Sabrina, Georgia, and I took turns staying with the grandmother, not wanting to leave her alone but also juggling many other things throughout the day for other children. When I was with her in the morning we talked about the rockets being fired from Gaza to Israel and the Israeli retaliatory attacks, but we also talked about other things, like food, the end of Ramadan, and the prophets in Islam. At one point as we agreed that Palestinian food is, without question, the best cuisine on the face of the earth, Ghena's grandmother commented that every time we say "Falastine" (this how they pronounce Palestine in Arabic, with a f instead of p) an Orthodox Jewish man nearby would look at us. Maybe he was suspicious of hearing that word given the political and religious tension, but regardless his wife, also an Orthodox Jew, later approached Ghena's grandmother and wished Ghena well in the surgery. She spoke in Hebrew and when I asked Ghena's grandmother if she had understood, she told me she didn't understand the words, but she understood what this woman had meant, that it was a statement of support.
By 6:30 in the evening Sabrina, Georgia and I were all with her. The news came that the surgery was over: they were able to repair one of the valves, but the other was still not in a good condition. Ghena also needed to be put on the ECMO machine to help her heart rest after this intense operation.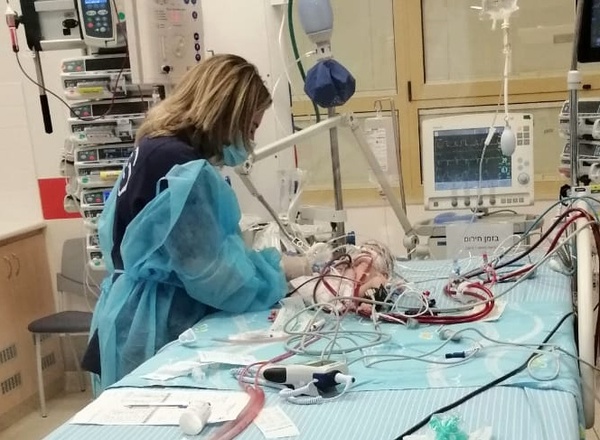 This morning she was taken back into surgery to find the source of continuing bleeding. Doctors were able to improve the function of the valve which was not in a good condition, though it is still not 'normal,' and they also took her off the ECMO. Please pray for this girl. It seems like a long time ago, but we remember that they could not complete her first surgery back in March because her heart stopped and she needed resuscitation. Now after four very difficult surgeries, this three-kilogram fighter is still with us.
Salwa, herself recently taken off of ECMO after her arterial switch surgery, had a lung collapse this week. After a bronchoscopy, her lungs are now doing a lot better and her heart function is good. Today she had an EEG to assess her neurological condition, so please pray for this as her mum was very worried.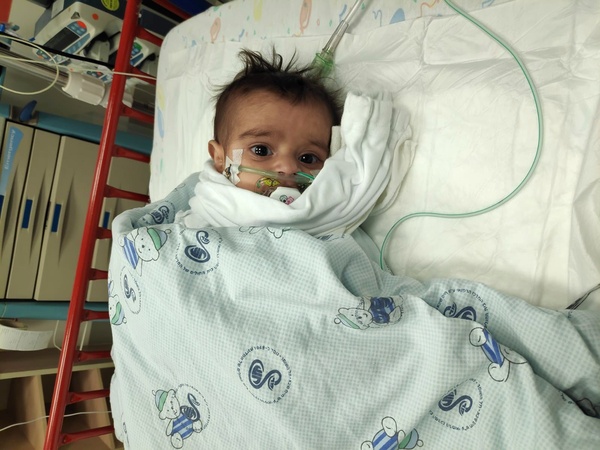 A small victory to celebrate: Salwa was moved to the 'less intense' area of the ICU. She still needs close monitoring, but to a lesser degree now given her improvement.
Please pray for the seven other babies in Kurdistan with the same diagnosis as Salwa, who are still waiting for their visas to come to Israel for surgery before it is too late: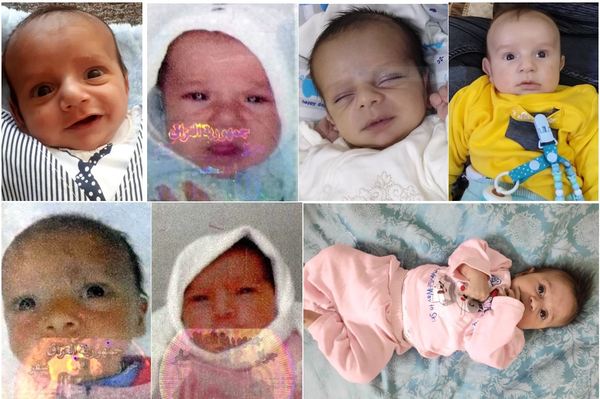 Abed, an urgent baby from Gaza who was born two months premature, had his surgery Tuesday. He remains intubated and may also need an intervention for his lungs as well, so please keep in him in prayer.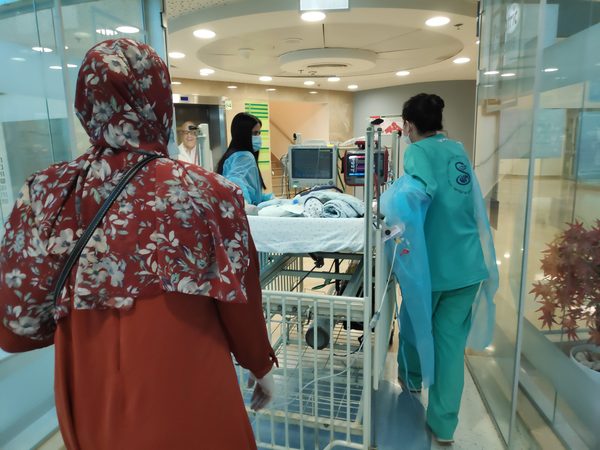 His mum is quite an extraordinary lady and has become close with Sabrina after they waited together through her son's surgery. In her blog
Sabrina writes
, "Yesterday we were practically strangers to each other and after today we are like sisters."
Baby Kenan from Gaza had a 
major surgery today
; a stent was placed via a cath a few months ago, but in his most recent diagnostic catheterization last week, the doctors saw Kenan was ready for the Glenn procedure. Please pray for this charming boy as he recovers from his first open-heart operation: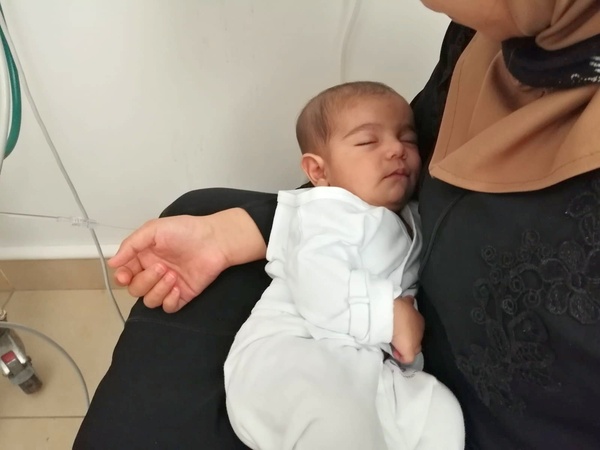 Yazen from Gaza had a brain scan which showed that there has been bleeding in his brain. Please pray for his life as well. His grandmother received this news with sadness but also expressed that she knows ultimately he is in God's hands, not human ones.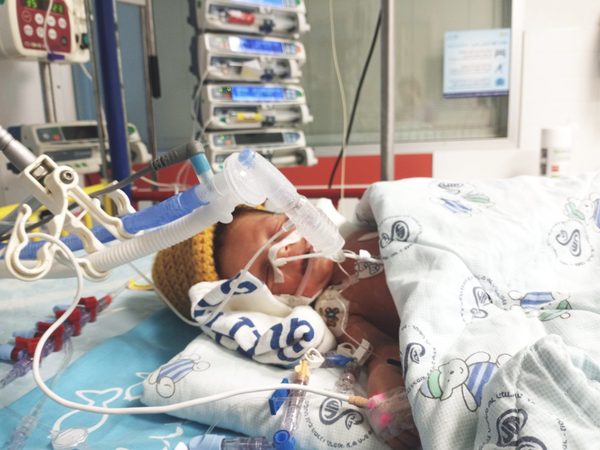 He is being treated with a special injection for his bleeding. In other ways Yazen has progressed; the fluid retention in his body that was present after his cath is much better, but as the nurse told his grandmother, it will be a long road for him.
Two-year-old Lia
 was discharged from the hospital for a couple of days before being readmitted for her catheterization today! But really thank God that her body was well enough to have the cath as she was hospitalized last week due to an incessant cough.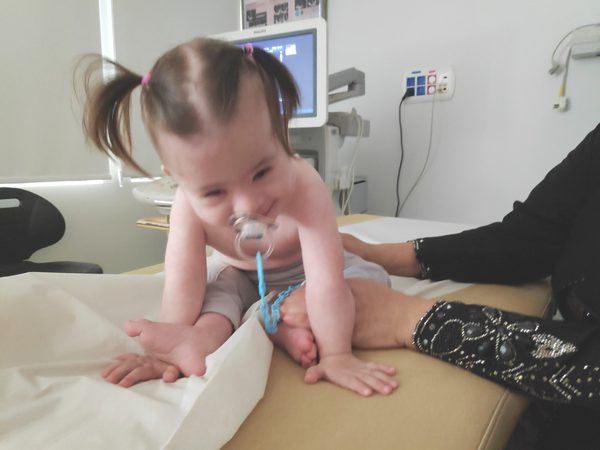 Based on the cath today doctors think a surgery is possible for Lia, although not without risk given her age. Please pray for wisdom in deciding what is best for Lia, and for her mother who loves her girl so much.
Eleven-year-old Asma came finally for her diagnostic brain catheterization this week, and not a day too soon because she and her aunt exited Gaza on the last day before it was closed due to rocket fire. The cath showed that it is possible to close the abnormal vessels in her brain via four therapeutic catheterizations. The period of time between each still needs to be pinned down exactly; meanwhile she is staying with us in Jaffa until Gaza reopens: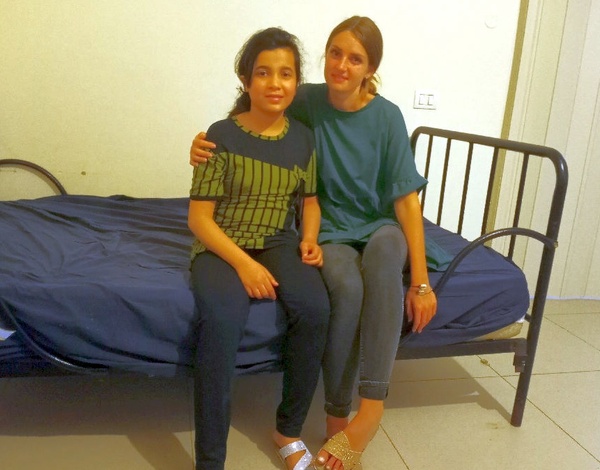 Please pray that God would provide the resources for the full treatment of Asma, and that Schneider would help to lower the costs. We are very thankful that there is actually treatment available because the doctor said back in February that the risk may be too much given the location of the lesion in her brain.
Baby Yousef, or 'big Yousef' as we call him because there is another baby Yousif even smaller than he is, passed his final echo with flying colors this week. His cardiologist was celebrating the end of Ramadan this week, and was therefore not in the hospital, but still he scheduled Yousef for an echo which he would read from home. Within a few hours this doctor had seen the echo and written the report, discharging Yousef to Kurdistan!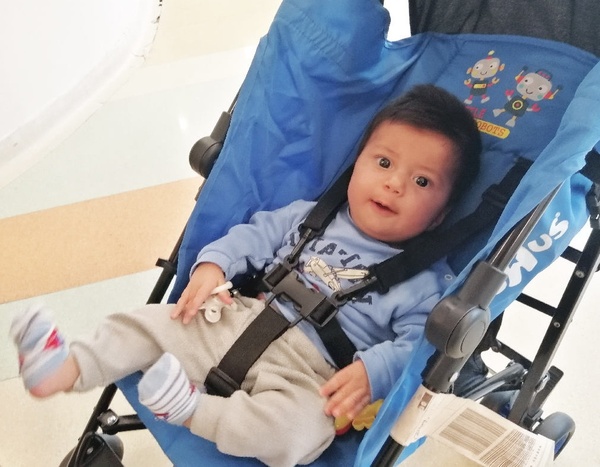 And this week we welcomed back Kurdish
Maili
 to Jaffa! Since her first catheterization it hasn't been the easiest road for her mum, but she has done so well throughout Maili's treatment. I remember at her first assessment Maili's mother brought her baby bottle with a sequin studded bottle cap, and I thought of this yesterday as they were discharged, because Maili's going-home outfit included bejeweled jeans, which on a five month, is one of the cutest things ever: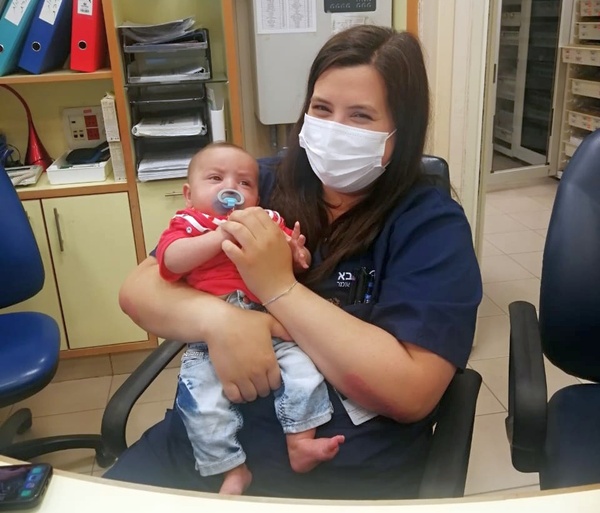 Khanda
 from Kurdistan was also discharged from the hospital on Monday after surgery to switch her great arteries! The car ride to our house in Jaffa was celebratory in and of itself, as this was the first time Khanda and her grandmother had been outside the hospital since arriving in early April: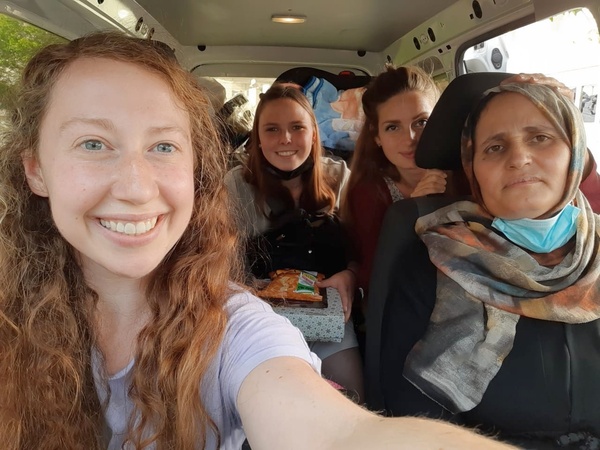 With the sun shining, the windows down, and the car absolutely packed with the gifts Khanda's grandmother had accumulated in the hospital, we drove to Jaffa where a warm reception from the other Kurdish families awaited them both.
When we got near our home there was a detour which prevented vehicles from going down one particular street that, for the past few nights, has been the area of rioting and clashes between the residents of Yafo and police. Following the detour a short ways we were brought near a Christian cemetery. Behind a makeshift shanty wall there is a huge wooden cross erected right at the end of the cemetery; if you stand in just the right spot it will almost dominate the skyline: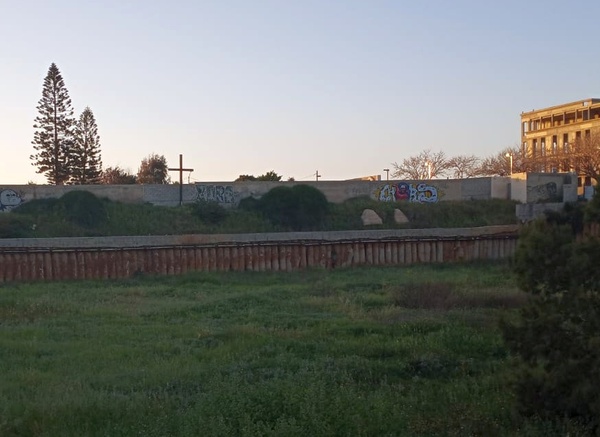 Every night on this street there are displays of force on both sides, but in the distance looms a cross that tells an alternative story, one in which the pinnacle is an act of loving surrender.
May God bless you,
Alena for Shevet Achim