Dear friends,
When our coworker Sabrina went to visit the children today at the Sheba Medical Center, she found that due to the current state of war the whole intensive care unit has been moved from the top floor of the children's hospital to an underground parking garage: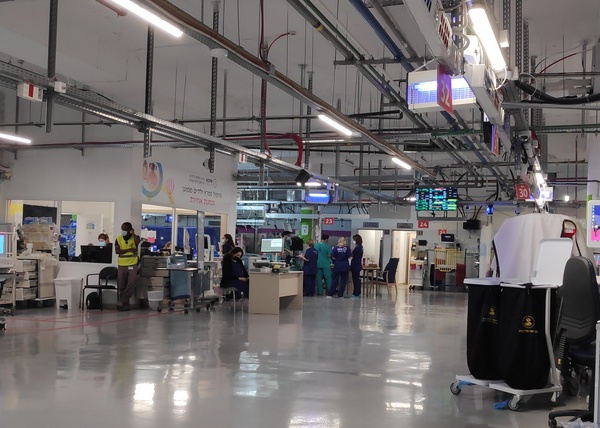 What a picture! Even as rockets from Gaza are falling all around them, the medical staff and volunteers in the bowels of the hospital are doing everything possible to protect and cheer their little patients like
premature Abed from Gaza
 and 
Meera from Iraq
. Have a look at this 
video
:
This friends is nothing less than the spirit of the covenant with Abraham:  "I will make you a blessing to all the families of the earth."
Even when the ICU is in an underground garage, this is still the best medical care in the Middle East, and the only hope for the children of many of our neighbors to live. Which is why I was unreservedly weeping as this week came to a close, and it became clear that the Ministry of the Interior in Israel was deliberately breaking its commitments, and still refusing entrance to the seven Kurdish Iraqi babies who have been waiting over a month for surgeries to switch the great arteries of their hearts.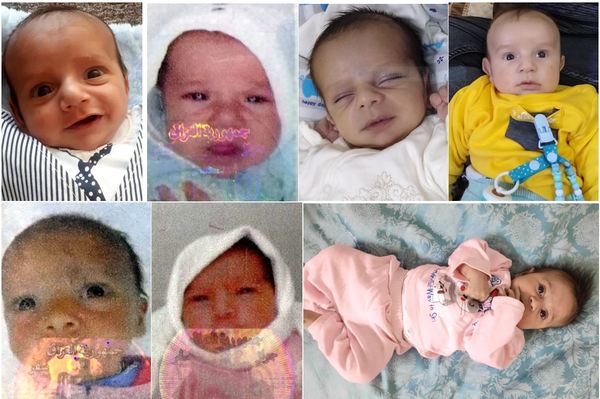 Yes, it's the pain of watching these lives slip away needlessly while everything is prepared and waiting to save them at Sheba. But I think it is also the betrayal of trust that is so painful. For 25 years I've told people all over the world that Israel has never turned away a dying child. I promised the young parents of these children that Israel would help them. Now they're calling frantically. This is the first time we've broken our word.
Sooner or later–having proven their point that they can punish us for speaking out previously about their delays–the Interior Ministry will get around to issuing permissions. Some of these babies can probably still have their switch surgeries, with the unnecessary risk of a two-stage repair. Others may have a sub-optimal atrial switch with a shortened life span. Some may die.
All right, we could say this isn't the work of all Israel, only the religious politicians who sit atop the interior ministry and have a history of misusing their authority. But I've also struggled with disappointment during these weeks with our small circle of allies in other Israeli government ministries and the media. It feels like they're shrugging and looking the other way (and the war of the last week has only helped to push the plight of these babies further out of sight).
It's then the words of Messiah come in their familiar power: "Judge not, that you be not judged. For with the judgment you pronounce you will be judged, and with the measure you use it will be measured to you. Why do you see the speck that is in your brother's eye, but do not see the log that is in your own eye?"
Even as I wept this week the thought came: This is how your Father in heaven weeps over you. Your neighbors are perishing for lack of knowledge of his word, and you do nothing but make sympathetic noises and token gestures. In fact you're pretty relaxed and comfortable while my people are being devoured like bread.
So friends my complaint tonight is not about the state of Israel, but about the state of humanity. It's about our own appalling indifference as the world is crumbling around us. There is something wrong that we just cannot put right on our own. "The LORD looks down from heaven upon the sons of men to see if any understand, if any seek God. All have turned away, they have together become corrupt; there is no one who does good, not even one." (Psalm 14)
As the psalm concludes, finally there is no hope for justice in this world other than the longed-for return of Messiah: "Oh that Yeshua for Israel would come out of Zion!"
Until that soon-coming day, what do we have? Only his promise to send us the holy spirit, that down payment that guarantees we'll one day receive our full inheritance. Tonight Israel began its celebration of Shavuot/Pentecost according to the rabbinic calendar. Biblically-speaking I believe it falls a week from today,  a full seven weeks from the resurrection day.
Let's not allow this to be another year in which the anniversary of the glorious gift of God's spirit slides by virtually unnoticed. The same spirit that raised Messiah from the dead will give life to our mortal bodies–and to those babies in Kurdistan.
Jonathan for Shevet Achim
"Behold how good and how pleasant it is for brothers to dwell together in unity" (Psalm 133).