Dear friends,
Firstly, thank God for the approval today of the nine new Kurdish children, seven of whom need emergency surgery to switch their great arteries: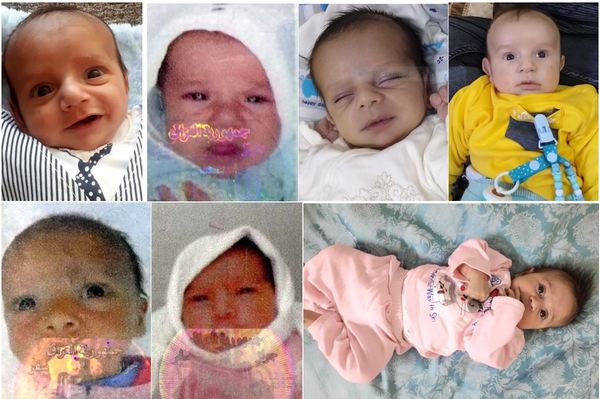 They will arrive next week, we think in two groups and the first will travel on Sunday via the the Jordan border. While they have been verbally approved we are praying that all the actual written permission will be sent in these next days.
I want to express how it is truly a privilege to work with the Sheba Medical Center; with these nine new families, the total number of Kurdish families in country will be 22 and Gaza families are five, two of which are remaining in country due to the fighting which has closed the Erez border crossing. The staff at Sheba are not just partners but also dear friends, many of whom make themselves available to help us around the clock.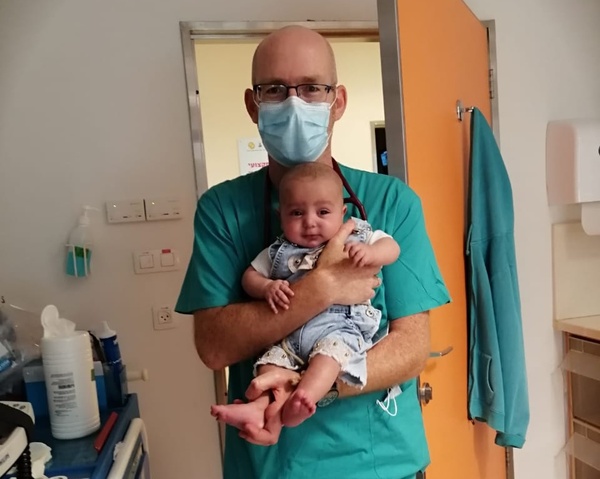 We are, as the saying goes, in this together to help these children. The doctors, nurses, and secretaries, especially in the cardiology department, work and care for these children with the utmost excellence. And so celebrating the approval of visas for nine new children must be in tandem with celebrating the staff at Sheba who go above and beyond in caring for them.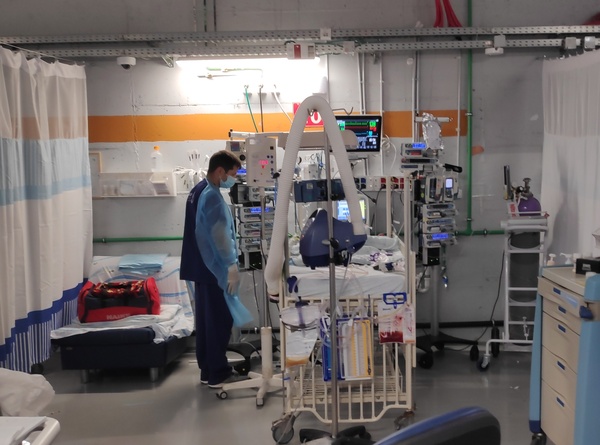 As Jonathan wrote in the last Shevet Sunday letter, the pediatric ICU has been moved underground. Thankfully, at least in central Israel there has not been rocket sirens for the past few days, although tensions are still high. In talking with families we know and love who are currently at home in Gaza, there is immense pain at what is going on with Israel's retaliatory strikes, so please be praying for the people of Gaza. I think of Ziad's and Alaa's families who are still mourning the death of loved ones, and to be in the midst of much death and destruction now is grievous.
Asma
 and her auntie are still with us; as an 11-year-old the separation from her parents who are in Gaza weighs heavy on her young shoulders. Please pray that Erez would open soon so she could return: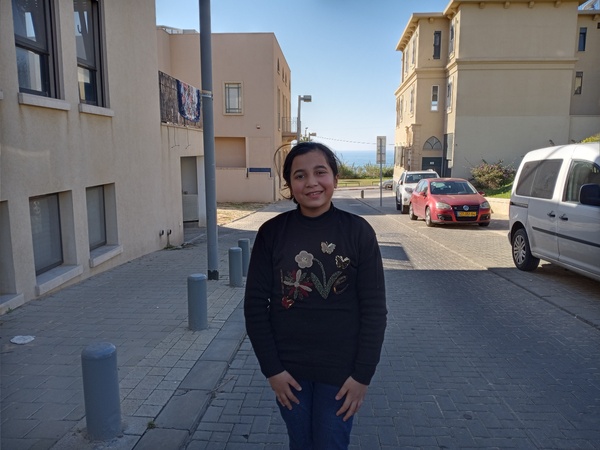 Many invasive procedures (i.e. surgeries and catheterizations) have been delayed due to the potential of rocket fire, so Dalal's scheduled therapeutic cath was not this week as planned, and we pray for patience and hope for her and her mother: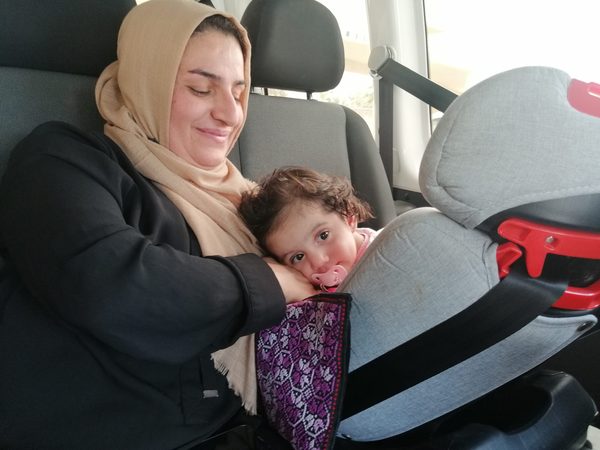 However today there was a glimmer of hope for
Haveen
 and 
Lia
 who are awaiting their first surgeries; the plan is for one or both of them to have surgery on Sunday. This delay has been hard especially for Haveen's mum who is anticipating the large and dangerous operation for her daughter: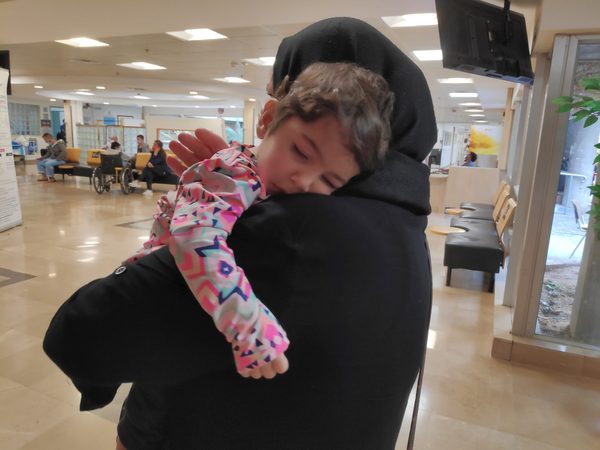 Please be praying for both of these beautiful girls, Haveen (above) and Lia (below):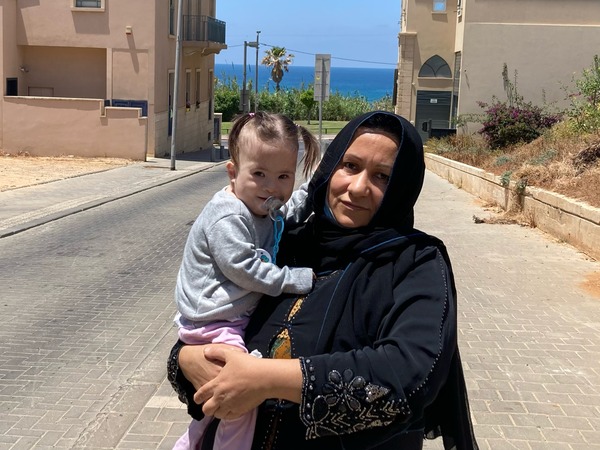 Also as a result of the postponing of procedures
Ghena
 remains with her chest open after two surgeries last week, meaning she is still at great risk: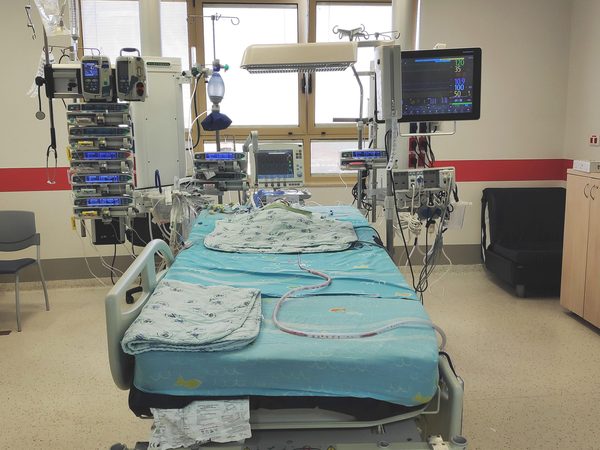 Her grandma, however, has a good group of friends around her from Gaza families who are also in the underground ICU.
As I write this, Georgia is in the Ministry of Interior applying early for visas for the next group of children to come after these nine new families arrive. They gave us an appointment at an office in a new city, which prompted Georgia, Sebastian, Sabrina and myself to laugh a little because this was a quintessential example of a type of scenario we call a 'black box.' This is when someone is given a task they must complete, but they don't really know where they are going or how exactly to achieve the outcome; maybe the rest of us don't hear from them for a while, and the radio silence means that they are in the black box. We see them go in the morning and return in the evening, but what happens in between to effectuate the outcome, no one really knows (at least not until we talk about it later that night!).
Yesterday we explained this concept to Jonathan as he phoned into the morning meeting from Kurdistan; as he was there when Shevet started 26 years ago, we guessed he is no stranger to a black box situation. We read from Luke 22 how Peter and John are told by Jesus to go and prepare the Passover. They respond by asking where he wants them to prepare it, and he tells them that when they go into the city a man carrying a water jug will meet them and to follow him to the house he enters. We empathized with having to complete this inexplicable task! It is not the only one like it in Scripture; think of Abraham's servant tasked with finding Isaac a wife from his own family, and he must travel to a distant land looking for people he doesn't know in hopes that a young girl will agree to leave her family and go back with him. And who comes out to the well he is near while he prays for success? Another water jug-carrying stranger and none other than Rebekah, a beautiful and unmarried relative of Abraham.
Maybe such a principle is best encapsulated in C.S. Lewis' The Voyage of the Dawn Treader, where young Lucy asks Aslan how exactly to get into his country. He replies, 'I shall be telling you all the time…But I will not tell you how long or short the way will be; only that it lies across a river. But do not fear that, for I am the great Bridge Builder."
Please pray with us that the Bridge Builder will show us the way to get the nine new children safely to Israel, and to care for the 22 families that will then be entrusted to us, with a staff of only six persons!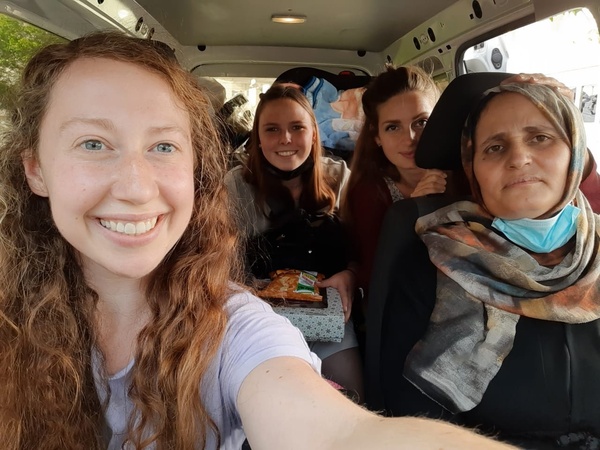 And then that the doors will open in God's way and time for reinforcements to arrive.
God bless you,
Alena for Shevet Achim