Dear friends,
Seven of the nine Iraqi children who've waited for so long are now with us in Israel! Six of the most urgent, who all need correction of transposition of the great arteries, already have had first evaluations at the Sheba Medical Center: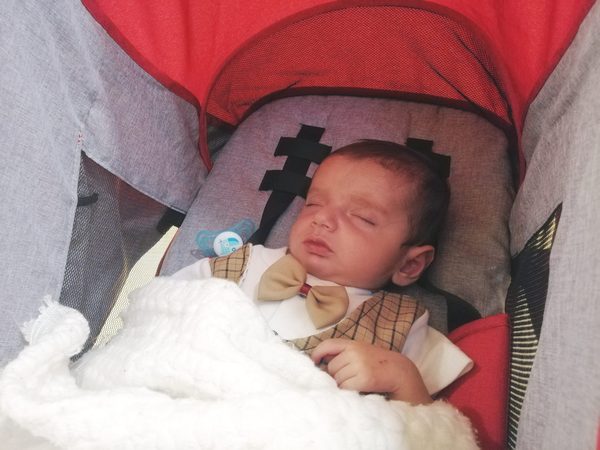 Yadgar
 was dressed in his finest clothes, which included a waistcoat and a bow tie, as he went to his first assessment this week. The doctors are considering sending him for a CT scan before deciding exactly how they want to treat him.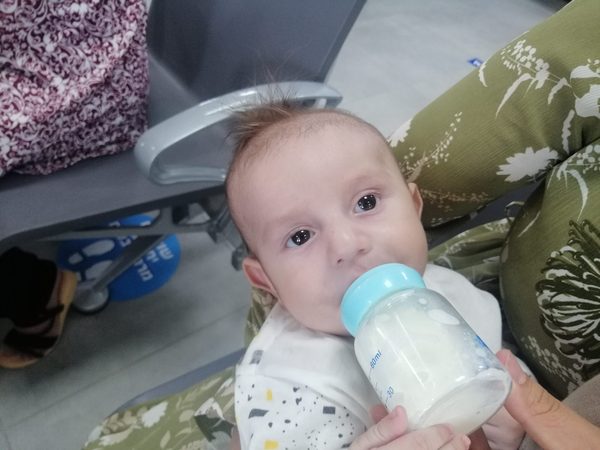 Similarly,
Mohammed B
 will probably go to a CT scan before surgery, and he also was dressed up with a bow tie for his first appointment.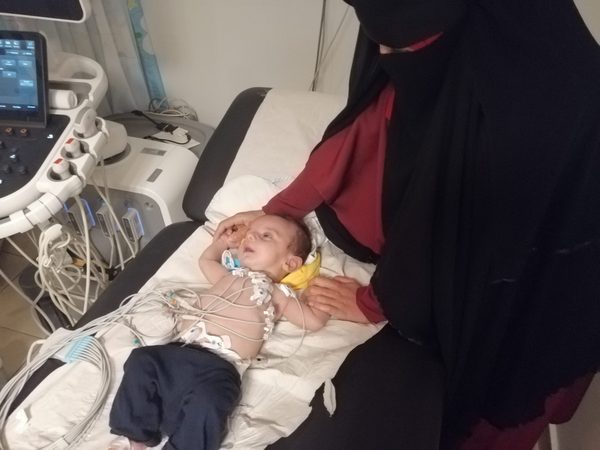 Ayan
 had his appointment on Wednesday, and his mother was wonderful as he struggled through the long echo.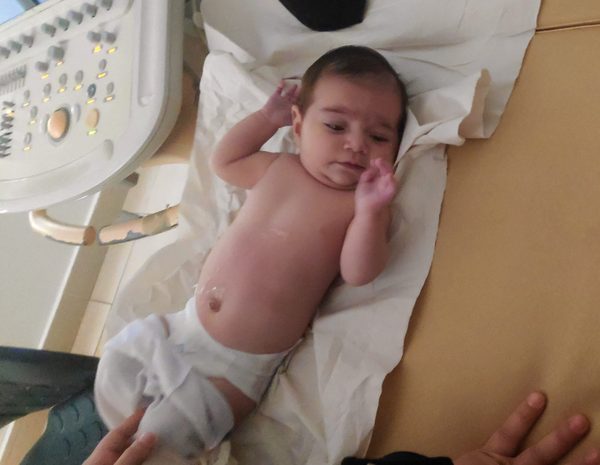 Lava
 was seen by doctors on Wednesday and her surgery plan will be discussed further by the doctors.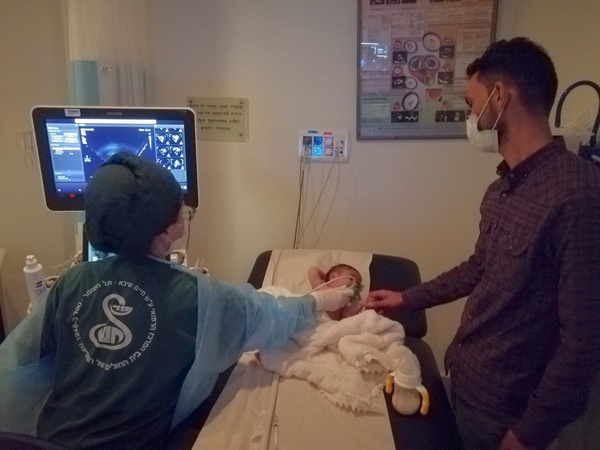 Hadeel arrived with her father on Tuesday and like Lava, the next day had her first appointment!
These days are very long for these small babies who go through a full echo study, a blood test, and an x-ray; it gives their parents a good idea of the layout of the hospital and how things work there.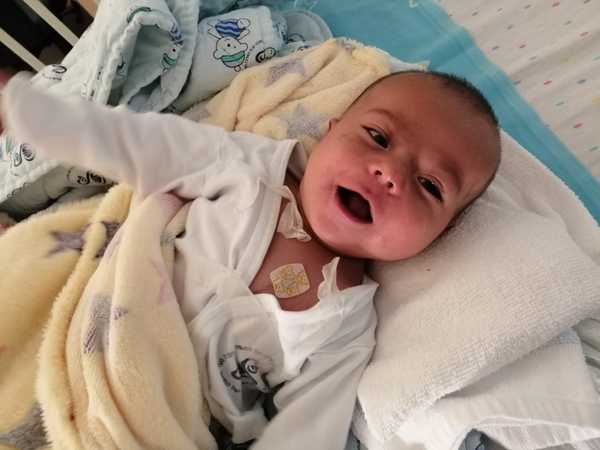 Amin
 was seen on Monday and immediately admitted to the hospital because his oxygen was too low for him to stay with us in Jaffa. He stayed in the ICU until Wednesday when he was discharged! Please pray he continues to be healthy and stable while he is with us before surgery.
All of the children above are 1-3 months beyond the optimal timing for the surgery to switch their great arteries. Please pray for them and their doctors, and for the one other transposition baby Sulaiman who is still waiting in Jordan for permission to enter Israel after the interior ministry apparently lost his file:
Meanwhile our beautiful Lia from Kurdistan (below) had a successful surgery on Tuesday. It was one of the quickest surgeries at just about three hours!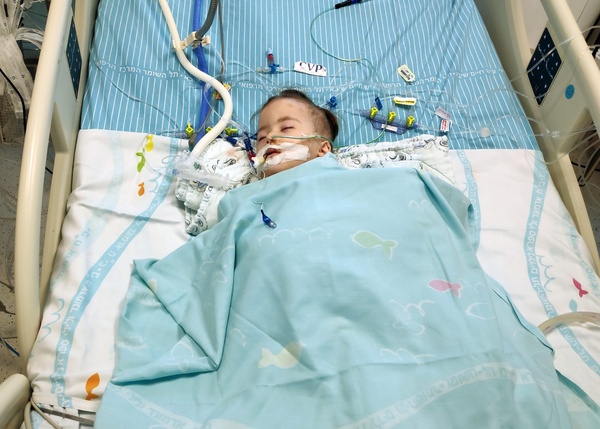 Her mum is an incredible woman and she was so relieved and joyful when Lia came out. I could hear her down the hallway on video chat with her relatives saying the surgery was done and Lia is good!
Asmeen
 was transferred this week back to Sheba, after the Alyn rehabilitation hospital determined she may need mechanical ventilation for the next year or more. We are looking at the challenging logistics of transferring her, machine and all, to Kurdistan.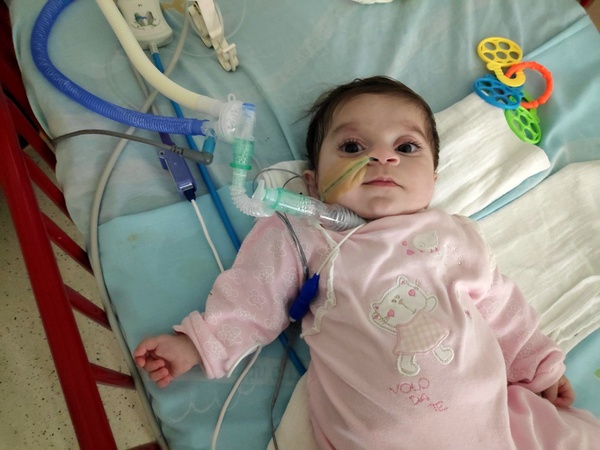 Please pray for a route to open for them to return to Kurdistan. Asmeen will still need to be in a hospital in Kurdistan, but God willing it will be better for her mother to care for her in their own country with her family nearby.
Dear Salwa came back to Jaffa on Wednesday, after a long and very difficult recovery after surgery. We thank God for her life and ask Him for her future as well. It is a miracle she is with us: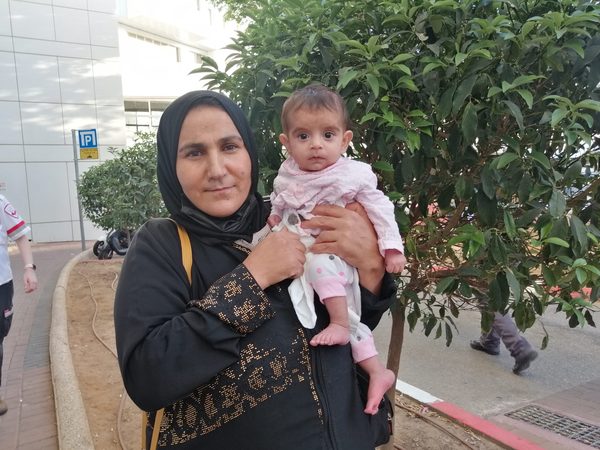 Samaa
, 
Yousef
, and
Meena
 are all cleared to return to Kurdistan after successful surgeries, and they will fly back on Sunday, both with joy for their own children and in mourning for another. Haveen's mother will also fly with them on Sunday, but 
Haveen
 died this week three days after her complex and high-risk surgery.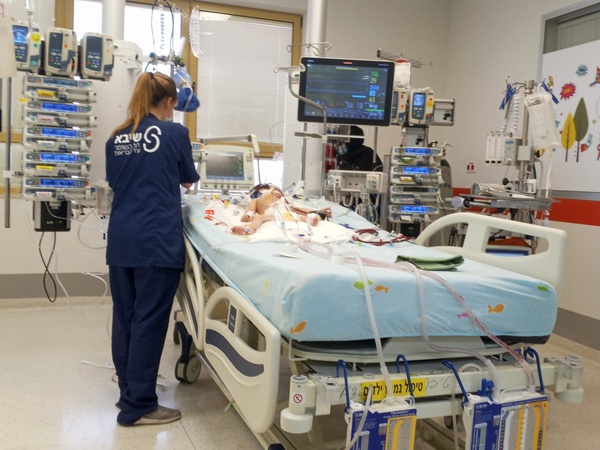 The medical team worked on her all through the night Tuesday to put her back on the ECMO device which supports the work of the heart and lungs. For a few hours they worked to make her just stable enough to move from the ICU to the operating room two floors down. Her mother watched through the glass doors with two other Kurdish parents by her side; she was taken out of the ICU when the doctors needed to start chest compressions to resuscitate Haveen. When they were finally able to take her into surgery, even with the ECMO her heart was not functioning. Haveen died in the early hours of Wednesday morning, a few days past her first birthday. Maybe it will suffice to say that the joy Haveen had while she was alive is proportionate now to the grief of those who loved her in her death.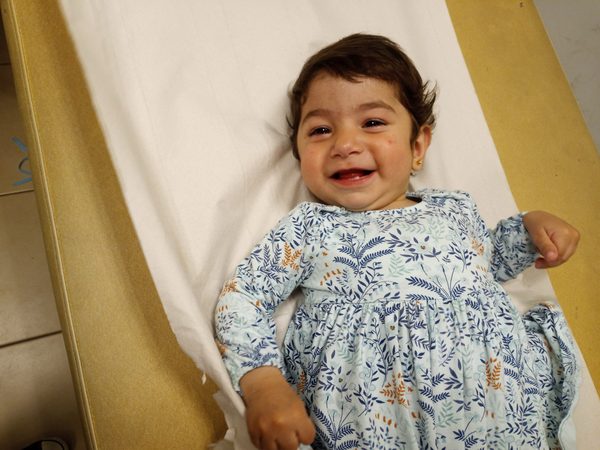 They brought her body back to her room so her mother could have some time to say goodbye. Her mother looked at her and mourned for her eyes that would not open again and her mouth that would never smile again. That seems irreconcilable with this sweet girl, so full of adventure and joy when she was alive. As we stood in that room the reality before us was death–the absence of life.
Words will never do justice to what happened in the night on Tuesday and into early Wednesday morning. It would just read like a sequence of events, not the collapse of someone's world. The families in Jaffa (the ones who are not in quarantine) along with Sabrina and Georgia came outside to receive Haveen's mother when we came home that morning, and they sat down and wept on the steps with her. A collective grief shared by all.
Today we brought Haveen's mother and the mother of Dalal, who are best friends, to Jerusalem as the families staying here also wanted to spend time with Haveen's mother. They went to pray on the Temple Mount and out to the bazaar, and we ate dinner together. It was a beautiful time and beautiful to see Haveen's mother smile again (below center in flowered dress).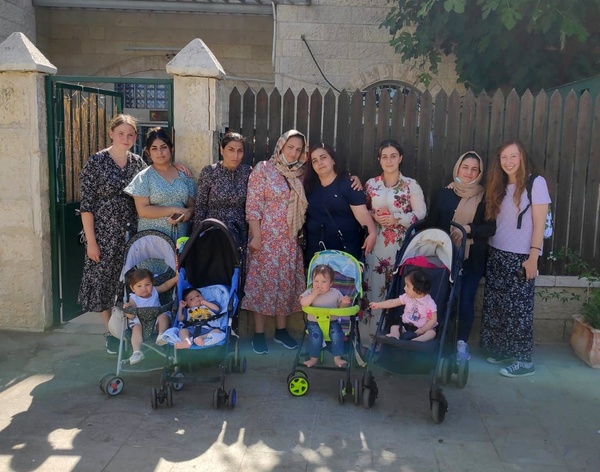 One of the mothers wanted to stop in the Church of the Holy Sepulcher to light a candle for her friend. The name of the church in Arabic is the Church of the Resurrection. As we crouched in the tomb to light the candles I thought of Haveen.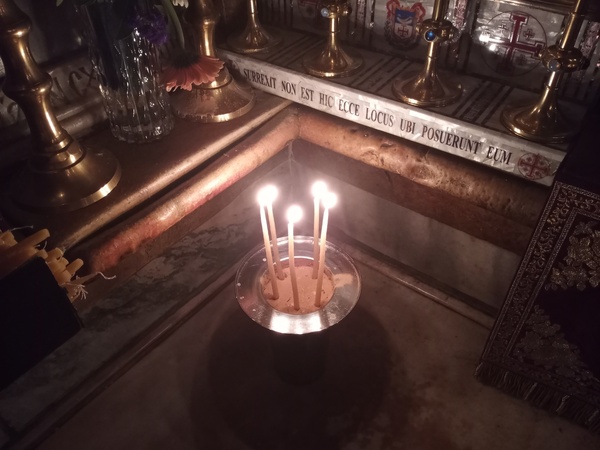 When she was brought to her room, I couldn't see past the fact that she was gone and not coming back to this life. In those moments when death is just before you, maybe the resurrection, with all its power, is at the same time a candle which burns persistently and stubbornly against the hovering darkness.
We mourn the deaths of Haveen and also of 
Ghena
, who died on Saturday, and returned home to Gaza in her grandmother's arms only on Tuesday morning after the fighting there had stopped. Please pray for these families.
May God bless you,
Alena for Shevet Achim