Dear praying friends,
This week began with another new opportunity to trust in God, and remember that we are living in His kingdom, and working in His strength.
The families of Haveen, Meera, Samaa and Big Yousef returned to Kurdistan, each with a different story of their time spent in Israel. Three healthy children and their mothers returned to complete their families waiting for them at home, their hopes realised. One mother returned without the outcome she and her family had desperately hoped for.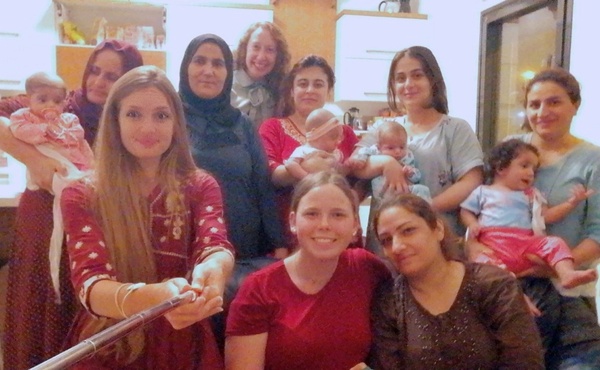 There have been many words written now from our community, telling the story of Haveen and her mother. Thank you for joining with Haveen's story, giving her life value and honour. It is hard to image now what is must be like for the mother and family of Haveen adjusting to their life now, and the future, without Haveen. We have been blessed to have known her and her mother. Thank you for continuing to pray for this situation.Before leaving, last weekend Haveen's mother reflected on her time here with a flow of praise and gratitude to God, to the medical staff, and to all her friends here, making the time she and Haveen spent here special.
Alena and I have since been talking about the characteristic of gentleness, one of the fruits of the Spirit, and one which we saw in Haveen's mother:
But the fruit of the Spirit is love, joy, peace, patience, kindness, goodness, faithfulness, gentleness, self-control; against such things there is no law. Galatians 5:22-23 
Gentleness is such a beautiful essence of a person's speech and action when it is seen, and so characteristic of Jesus. Thank God that when His Spirit is working, we see this beautiful fruit of gentleness, a reminder of what the kingdom of God looks like.
It looks like we will be saying goodbye Sunday to Khanda and Maili; Maili had her final echo yesterday and was discharged. She will need another surgery in the future, but for now it is a joyful occasion for her kindhearted mother and her friend, Khanda's grandma, as they prepare to return to Kurdistan with the babies. Here are the videos Sebastian prepared of their time in Israel, which we will all watch together at their farewell party this evening:
Lia was discharged from hospital this week and has returned to our home in Jaffa: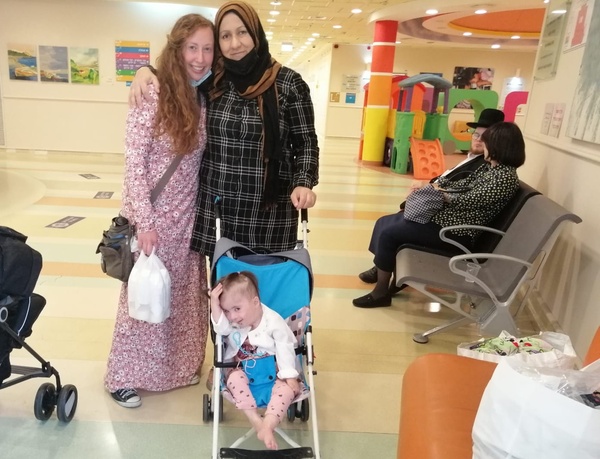 Her mother is also a joyful and gentle lady, loving Lia dearly, and diligently keeping up with Lia's elaborate medication schedule.
Please pray for Asmeen, as the doctors and we are starting to work on planning her transfer to Kurdistan, where until our Father intervenes she will require long-term hospitalization as she remains on mechanical ventilation: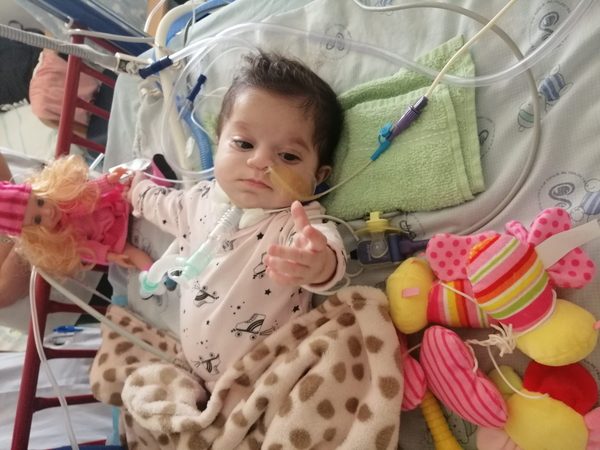 For
Dalal
, waiting for a catheterisation date after repeated postponements: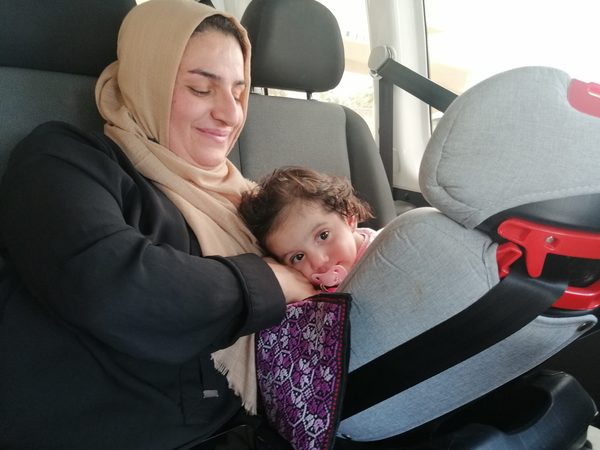 For
Meera
, out and about in her pushchair, but still with fluid in one of her lungs: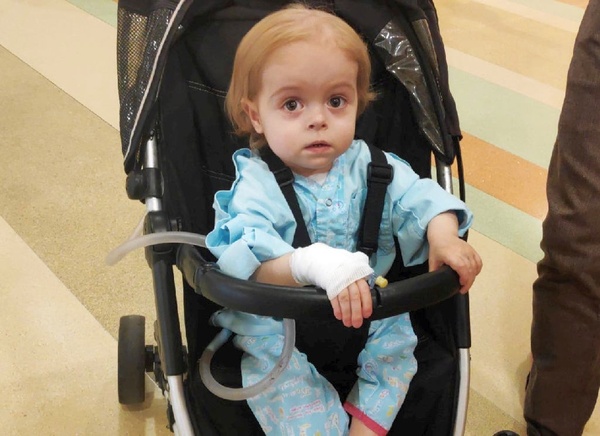 For
Salwa
, who had a good echo this week. She needs to remain here for another two weeks at least to check that her heart continues in a good condition. She also needs to see the neurologist next week, to check that her neurological status is back to normal: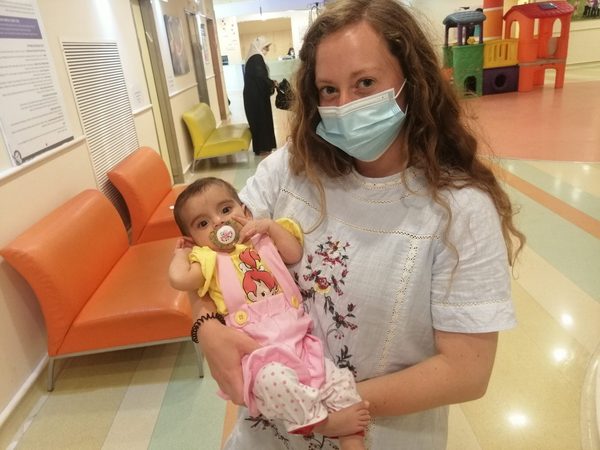 Please also pray for one of the babies from Gaza,
Abed
, who had surgery yesterday. It was a shock to his mother to realise that one of his lungs was in such poor condition that a portion had to be removed: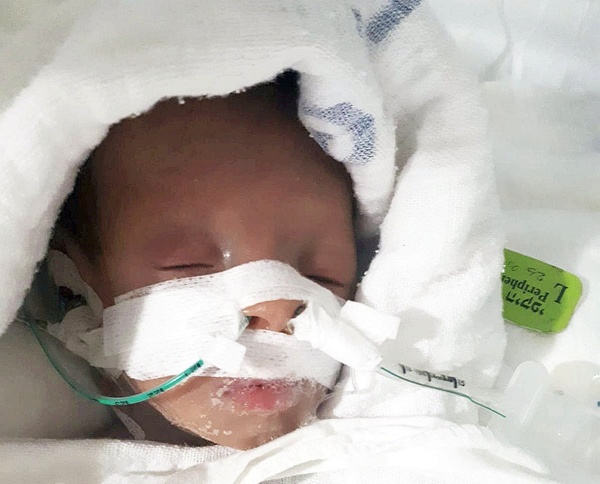 Abed has had a difficult little life; his mother generously said that all the babies in the ICU have difficult things happening with them. But yesterday was a hard day for her baby, and we are praying that God will surround her and meet her in this worrying time.
Yazen too, is still in the ICU since his arrival from Gaza a month ago. He is another weak baby with multiple issues, and we must pray for him too: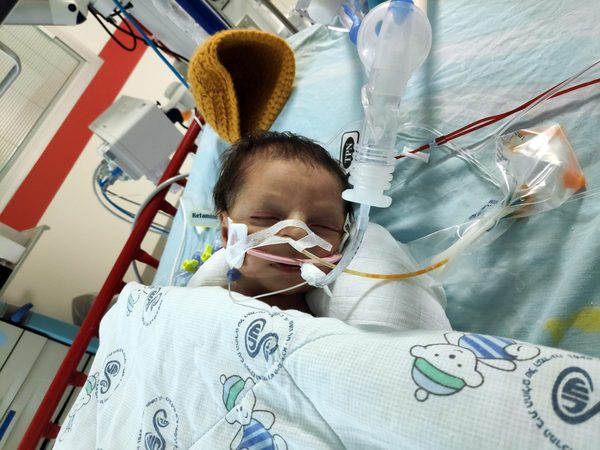 Two of the Kurdish new arrivals had the first of their two-step surgeries this week to switch their great arteries,
Lava
 and 
Hadeel
: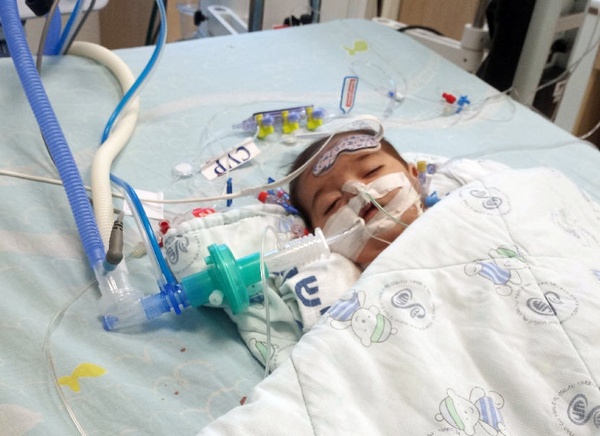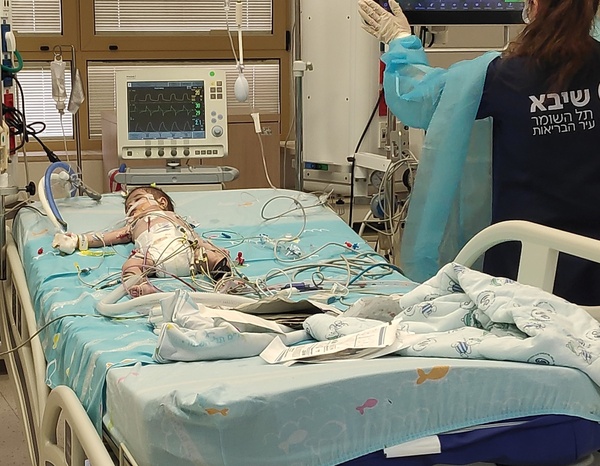 They are doing well as they wait and recover ahead of the big surgery for each, planned for next week. We are asking to see God's redeeming power as their surgeries have been made much riskier by the long wait for their visas to Israel.
The other Kurdish new arrivals are waiting patiently for their surgeries. The wheels are in motion for Yadgar and Ayan, who had various appointments this week, in order for them to have their switch surgeries early next week: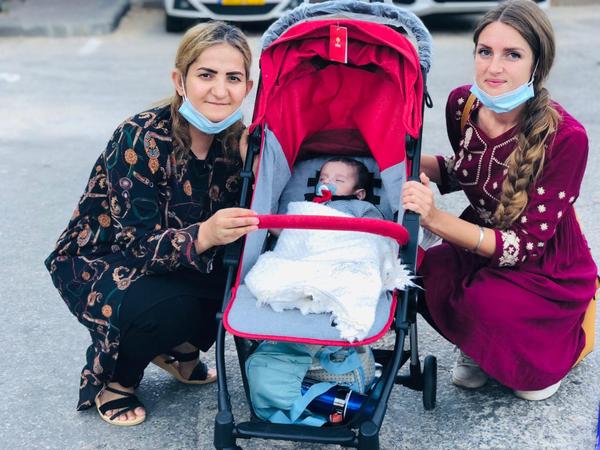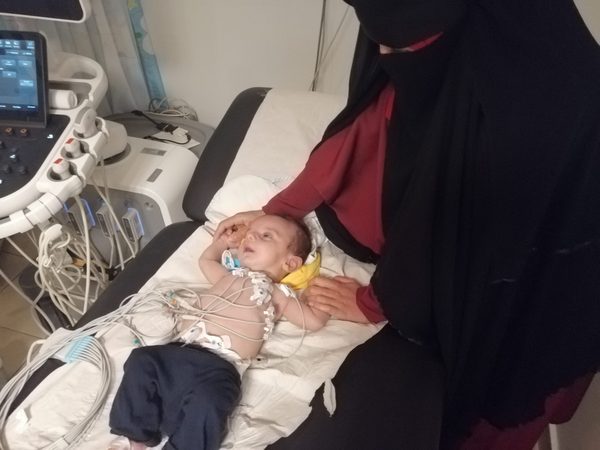 The plan is for Mohammed B. and Amin to have their assessments and switch surgeries too next week: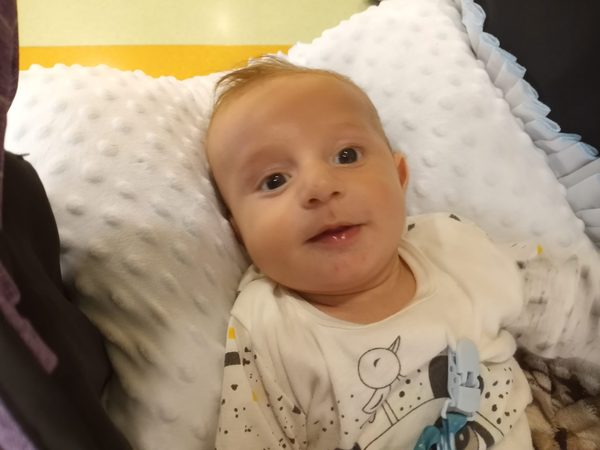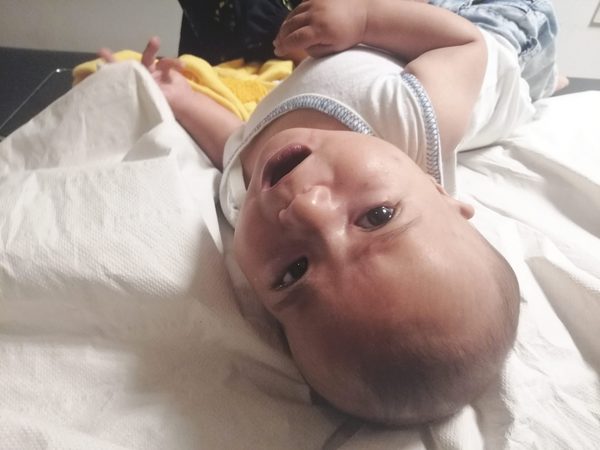 Whereas Shadi may take a little longer, as he will need a catheterisation before his surgery. Unlike the six (!) children above who are emergent due to their transposed great arteries, Shadi has a single ventricle and can safely wait: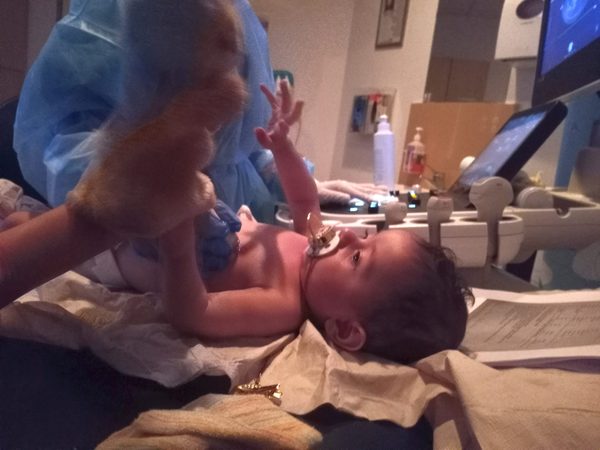 We received
Sulaiman
 and 
Samem
 yesterday, after their waited in Jordan with Jonathan for over a week for Sulaiman's visa to be approved.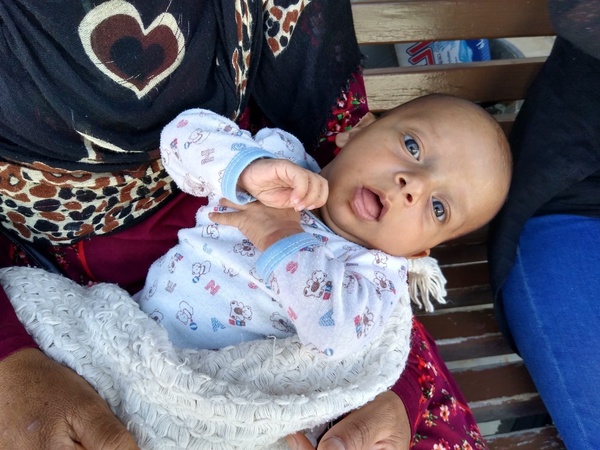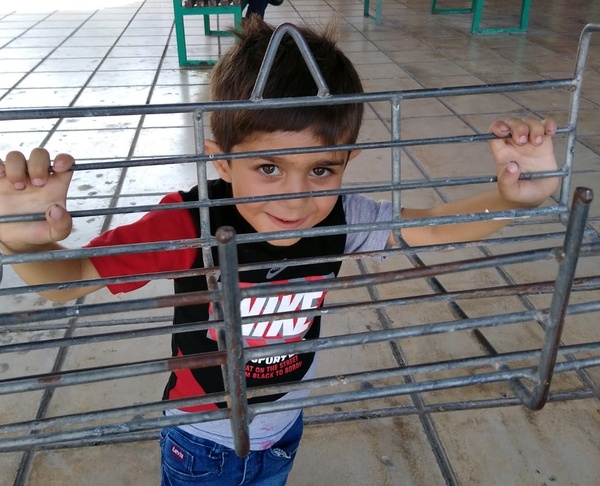 The families now must begin their two-week quarantine here in Israel, and they will have their hospital appointments soon. Sulaiman is the last of the group of seven transpositions, and we pray his life can still be saved.
Still we are ever hopeful the ministry of interior will approve the entry visas for Jonathan and Michelle, Julio, Luzma and Paula, as well as another ten other coworkers to come and join with us. Please pray for them, that they will continue to trust in God and see Him in each opportunity where they are currently. It's been six months now in this unexpected situation!
Here in Israel we are seeing and trusting that God is providing everything we need according to his decisions and plans for each moment. It's by the strength of God only that it has been possible to continue to carry out the work. Not only to complete all the tasks, but to really find joy, to grow and mature in our work, and to learn and know more of the person of Messiah Jesus:
Cast your burden on the Lord , and he will sustain you; he will never permit the righteous to be moved.
Psalm 55:22 
Thank you for praying with us,
Georgia for Shevet Achim