Dear praying friends,
In Exodus 15 Moses and the people of Israel praise the Lord with joyful hearts, as they have come to know Him as their rescuer:
I will sing to the Lord for he has triumphed gloriously
You have led in your steadfast love the people whom you have redeemed;
You have guided them by your strength to your holy abode.
You will bring them in and plant them on your own mountain,
the place, O Lord, which you have made for your abode,
the sanctuary, O Lord, which your hands have established.
The Lord will reign forever and ever.
This was sung on the other side of the Red Sea. Previously the Red Sea looked to be a barrier the crossing of which was unimaginable, separating them from a desired–but also unknown–land. The words of encouragement at that time in Exodus 14 were:
"Fear not, stand firm, and see the salvation of the Lord, which he will work for you today. For the Egyptians whom you see today, you shall never see again. The Lord will fight for you, and you have only to be silent."
This week a few children seem to have "moving out" written over their near futures, and when I read the story of the Exodus yesterday, it seemed a fitting meditation. We have seen God bring children through "impossible" situations previously, and these experiences of God's faithfulness and power in the past can build our faith for the future hopes. We can see these current situations from the chapter 15 perspective, as well as the chapter 14 perspective. So firstly our song and praise when coming to God must be echoes of the words of the Song of Moses:
Who is like you, O Lord, among the gods? Who is like you, majestic in holiness, awesome in glorious deeds, doing wonders?
We know all things are in His hands.
Please remember Asmeen in prayer. We love her and her mother so dearly, and clinging to the hope that God will make a way for this little one to return home to Iraq. The way is difficult, as she requires a ventilator to breathe.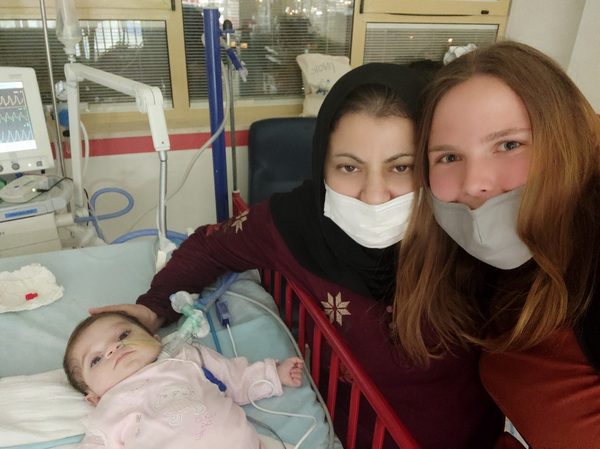 Please pray for her mother's heart to be drawn into the heart of her heavenly Father when at the end of her own strength. Please pray for the way for Asmeen.
Please pray for Yazen, who this week, perhaps today even, looks to be moving out of Sheba hospital, and transferring to Gaza. He is in multi-organ failure with significant brain damage. His days may not be too many.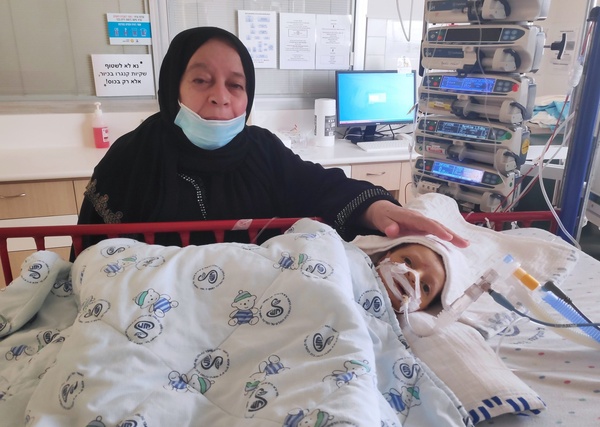 Thank God for his steady, loyal and loving grandmother, and please pray for the reunion of this family.
Alma, a newborn from Gaza with transposition of the great arteries arrived at Hadassah hospital this week. She was unable to have her surgery yesterday, as when she was put under anaesthesia, she crashed and required lengthy resuscitation.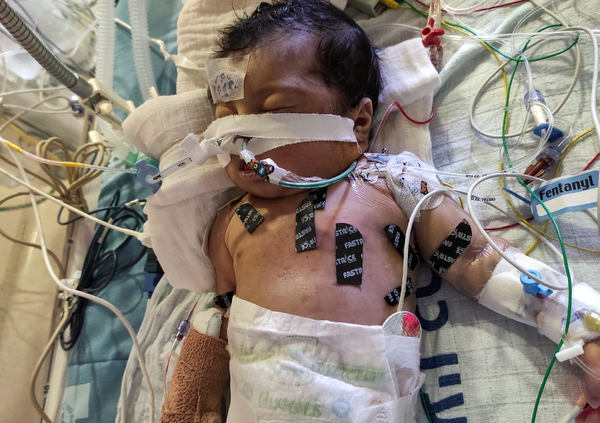 Her heart is weak, so please pray for her recovery, she needs to be in a better condition before she can even try going into surgery again.
Please also remember Meera, who has been in the hospital at Sheba with her father since just a couple of days after she arrived in March.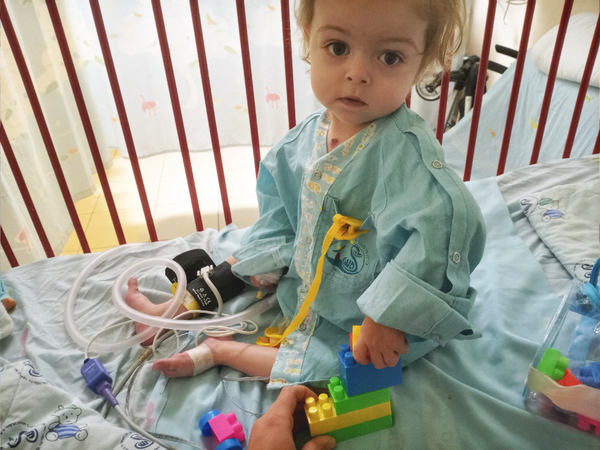 She appears to be recovering, but with her everything is slow, and she has persistent water in one of her lungs. The nurses love her a lot, and gave her a lot of nice new clothes this week, to give her a bit of a change from her hospital pajamas.
We have still Abed from Gaza in the ICU at Sheba, improving slowly after having a portion of his lung removed last week: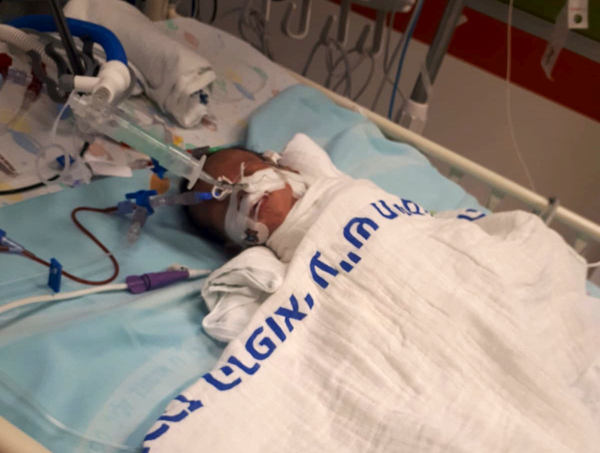 Recovering also are 
Yadgar
, 
Lava
 and 
Hadeel
. These three Kurdish babies underwent major heart surgeries this week to switch their great arteries. It's a wonderful hope that they seem to be doing well even though their surgeries were late due to visa issues: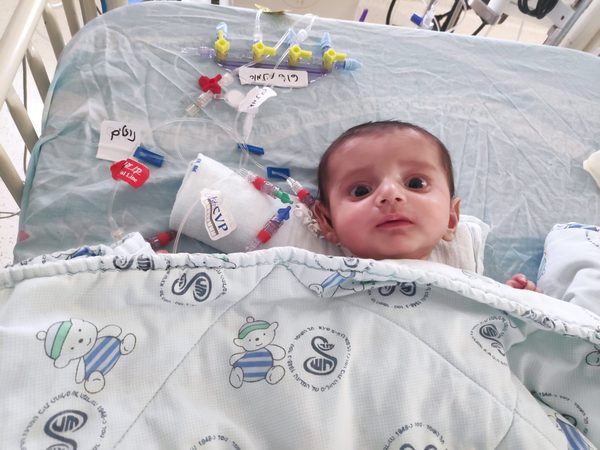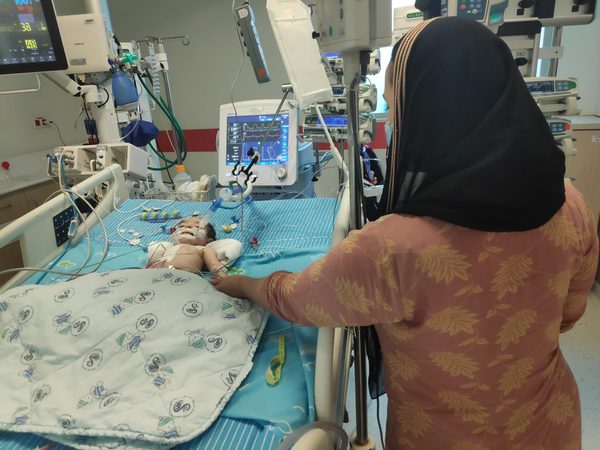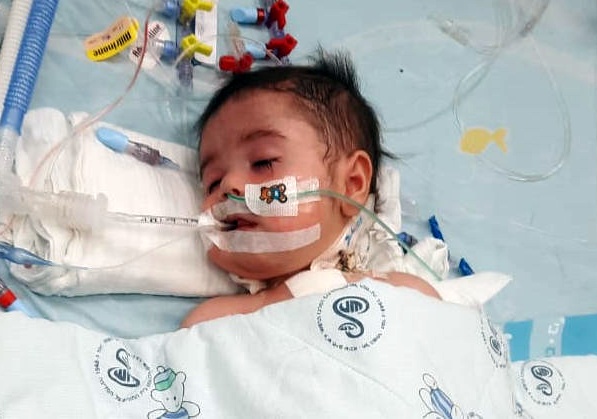 Particularly for Yadgar, the weakest of these new ones, we were told the surgery and recovery could be very hard on him. But it looks so far that it's God's will to give him an easy recovery. The mother is of course extremely happy, not just with Yadgar's condition, but with everything she is experiencing in the hospital in general. It's such a pleasure to spend time together.
We had good news this week from the appointments of Lia, Hena and Salwa. The doctor who performed Lia's post-surgery echo is happy with how she is recovering: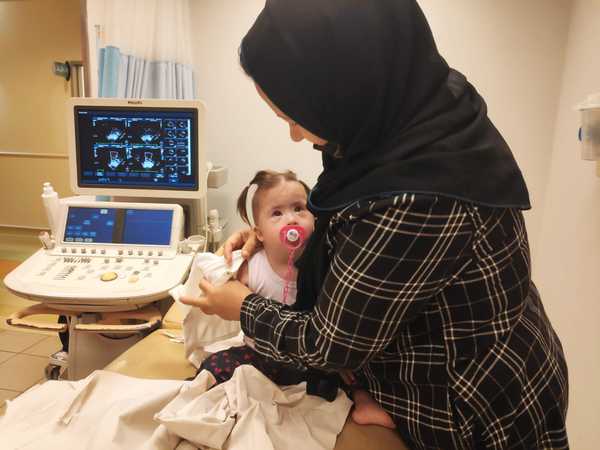 Hena
 and her uncle are spending their days with Amar in Jerusalem, after their first-ever visit to the beach in Jaffa.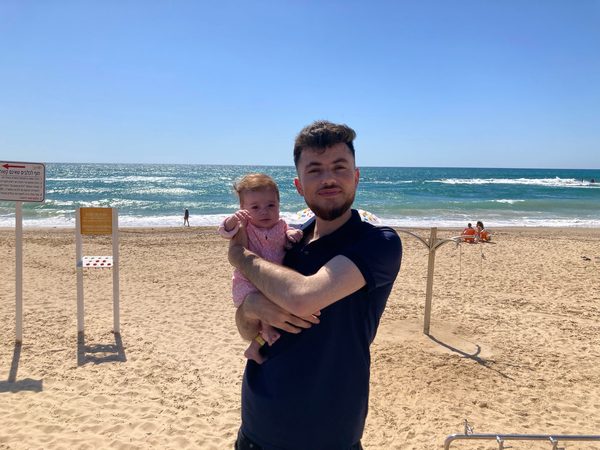 It looks like they must wait for Hena to get bigger, before she can have another catheterization, and surgery.
And 
Salwa
 saw the neurologist, who put her mother's fears to rest, saying he doesn't see any evidence of neurological problems. We are so happy with this excellent news: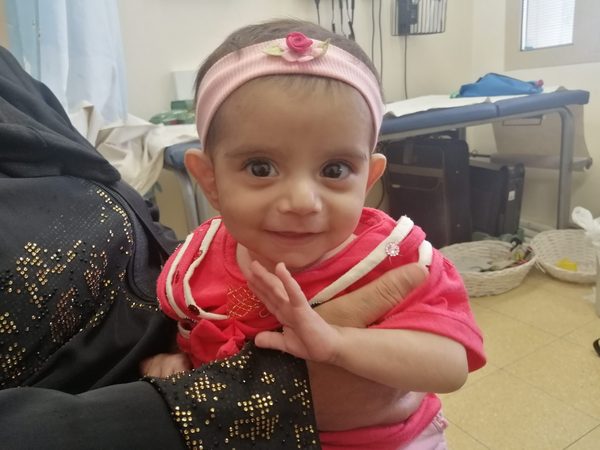 The newest of our new children, 
Sulaiman
 and 
Samem
 had their first assessments this week, and will wait to know the date and plan for their surgeries: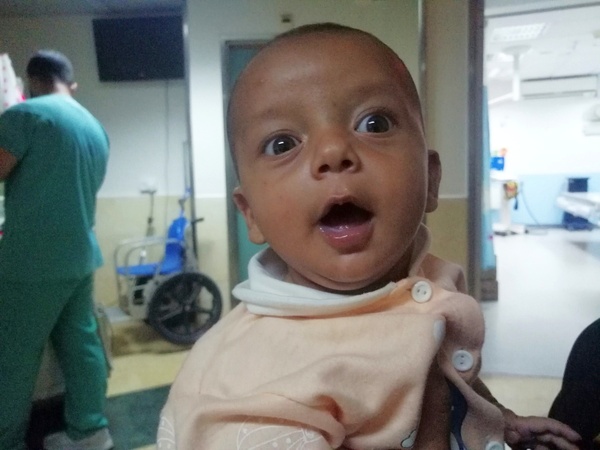 Also waiting for surgery or catheterization are these other children from Kurdistan: Ayan, Mohammed, Amin, Dalal and Shadi.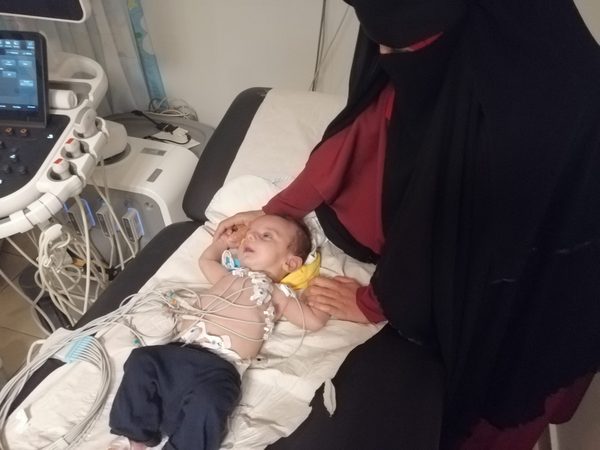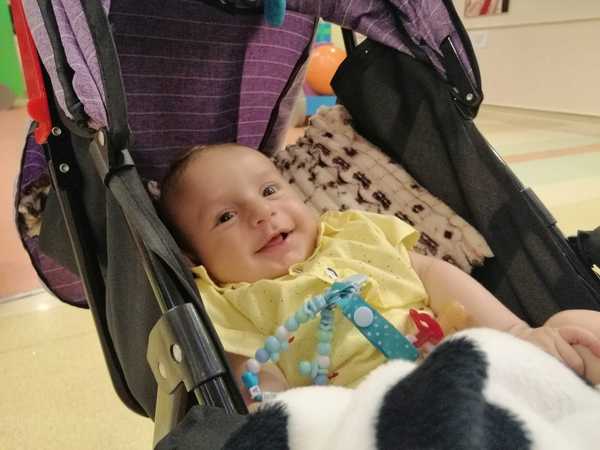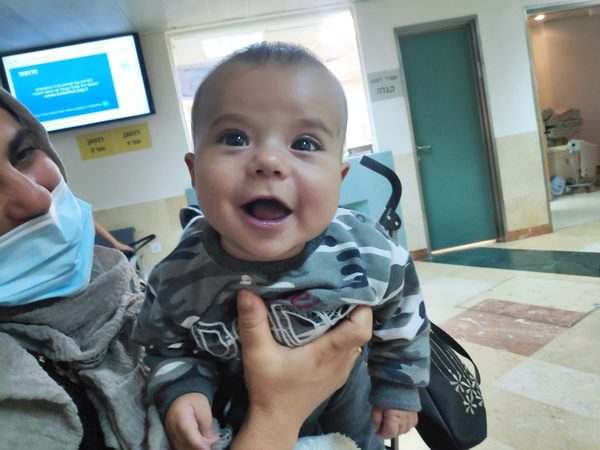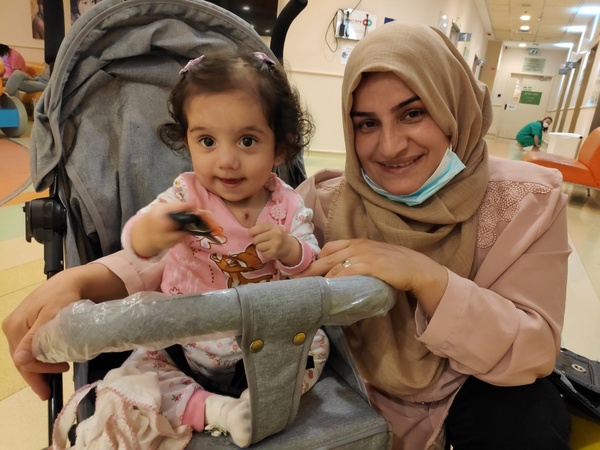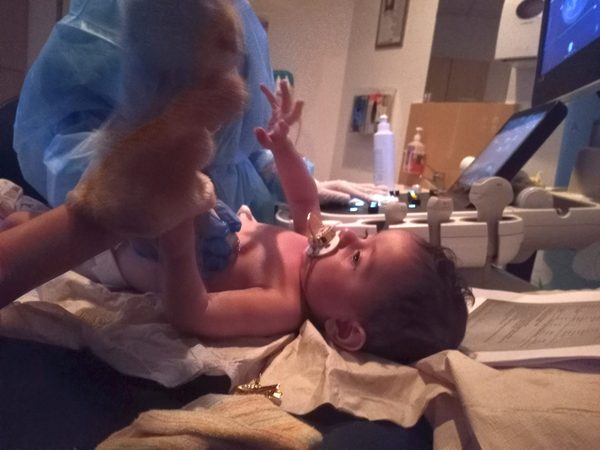 Thank God that all of this is in His loving  hands, and that as we come to Him with these children on our hearts, we can remember:
"Fear not, stand firm, and see the salvation of the Lord, which he will work for you today… The Lord will fight for you, and you have only to be silent."
Thank you for praying for our families here.
Georgia for Shevet Achim