Dear friends,
So much is happening every day that even yesterday seems like a long time ago! We'll often have to ask each other whether something happened just yesterday or last week. So it seems like forever ago that we were praying for the nine new children's visas, and before that the nine previous urgent children, and before that the six urgent children who arrived in early March.
And tonight Jonathan is asking for prayer for yet another new emergency: Mohammed from Kurdistan, a young man who had two previous surgeries for his congenital heart defect but is now close to dying in Iraq. We're asking the interior ministry for an urgent visa for him to come to the Sheba Medical Center in Israel for a last-chance surgery to extend his life: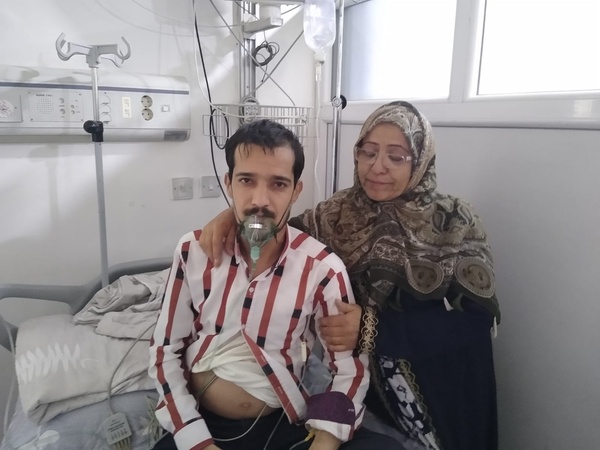 Looking back over these past months one phrase comes to mind concerning the many families we've had here: they were not permitted to remain strangers to us. I can remember my first impressions of many of them, but those initial notions based on anonymity and unknowing have given way to a deep familiarity and recognition of each individual over shared time, environment, and circumstances.
Many of the children who only a few weeks ago were waiting to enter Israel are in the hospital at different stages in their treatment.
Mohammed B
 had the first stage of his two-stage switch surgery on Monday and will have the second surgery to complete the repair in the next few days: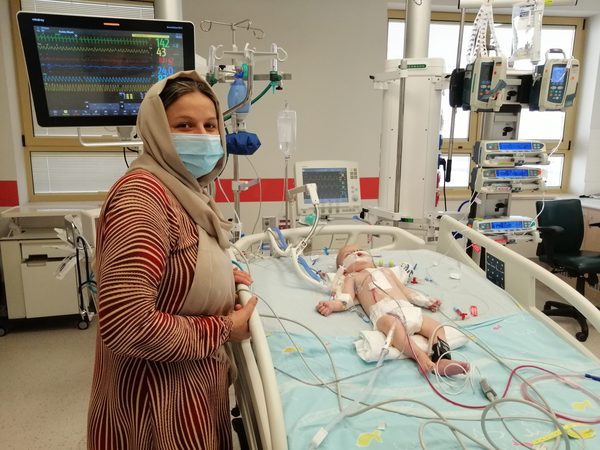 Amin
 needed only one operation for his arterial switch, despite the delay in his arrival, and it was completed on Sunday. He was extubated the following day!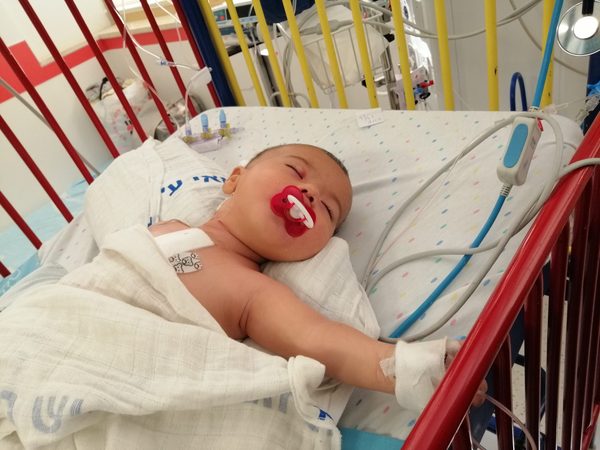 Ayan
 had his first-stage surgery on Thursday, but there was a complication after the procedure, so he is now with his chest open until his next operation. His mother celebrated his three-month birthday yesterday in the hospital. Her resilient joy and hope is part of what makes her such an incredible young woman: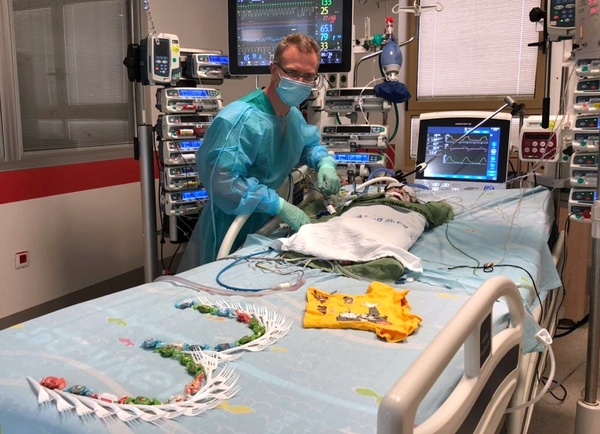 Lava
 is extubated and recovering now in the secondary ICU. She is relearning how to drink milk from a bottle after weeks of feeding through a tube: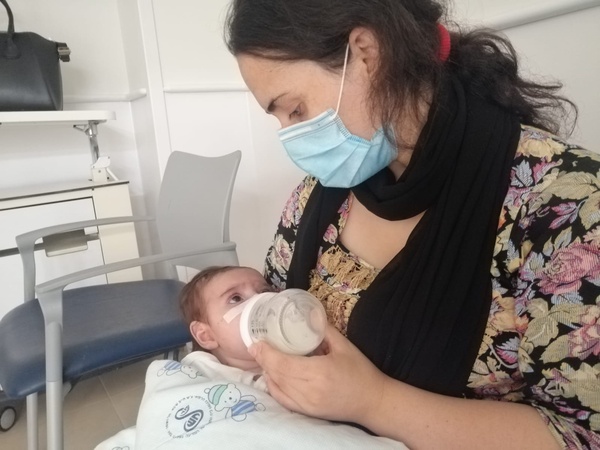 Likewise
Hadeel
 is also doing very well after her switch surgery, thank God, and should be discharged soon. Like Lava she has been adjusting to taking milk orally: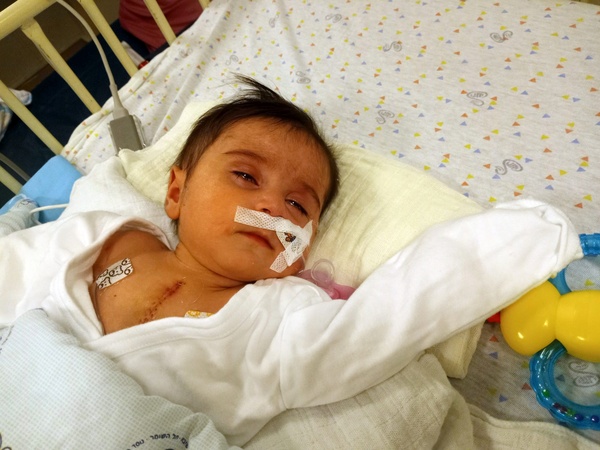 Yadgar
's left lung collapsed, though since his oxygenation is adequate with room air the doctors are holding off on an invasive procedure and first trying intense physical therapy to try to reopen the lung: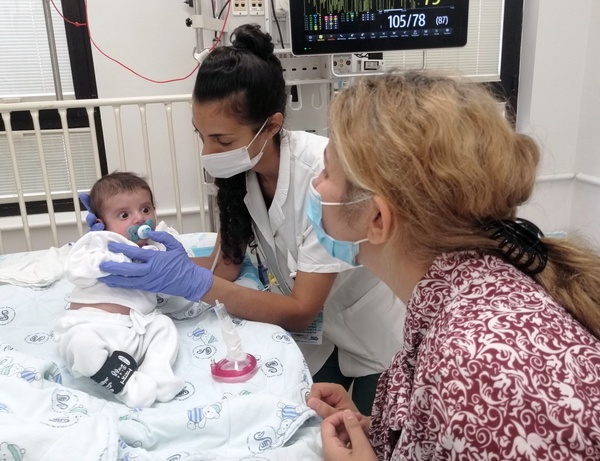 Baby
Shadi
, who turned seven months yesterday, is admitted to the hospital for a long-delayed diagnostic cath this week, as doctors try to understand his uniquely-complicated heart: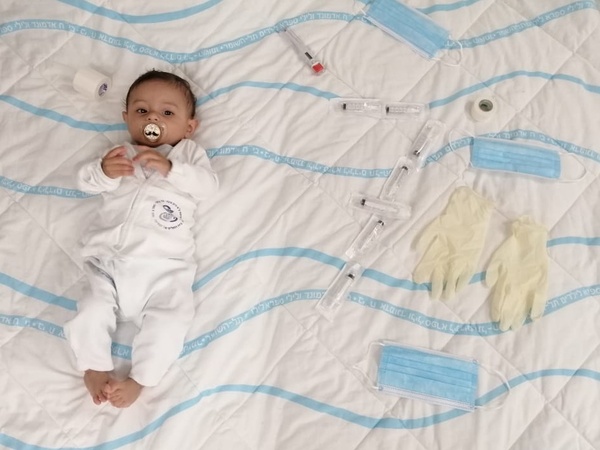 After three months in the hospital, the once-blue Yazidi toddler
Meera
 was discharged to Jaffa. With a strict diet and medicine regimen doctors hoped to manage the fluid buildup around her heart. But after two days she came for an echo which showed that the fluid has increased and so she was hospitalized again yesterday: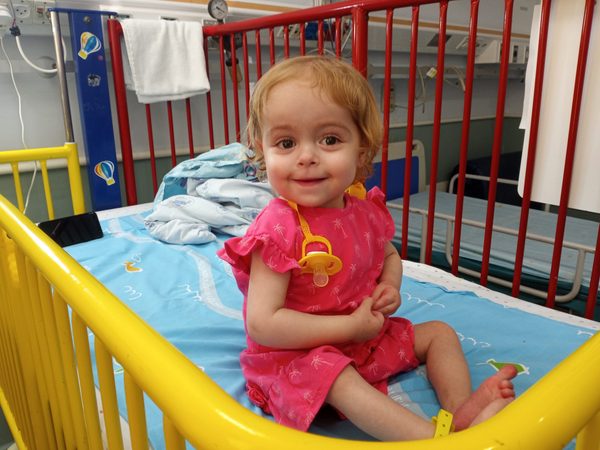 Asmeen
 is still on a ventilator five months after her surgery, and at Sheba they are continuing to take excellent care of her; please pray for the process of moving her from Israel to Kurdistan which must be finalized this coming week: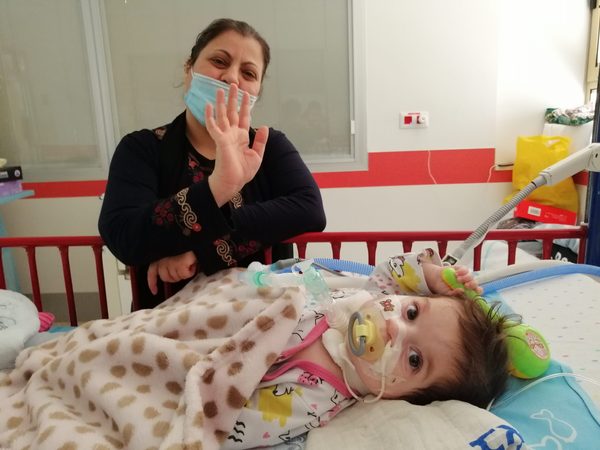 Dalal
 had what hopefully is her last intervention yesterday. She underwent a catheterization to dilate her arteries. She came to Jaffa today and has an echo on Wednesday, after which, God willing, she and her mum will be able to travel back to Kurdistan: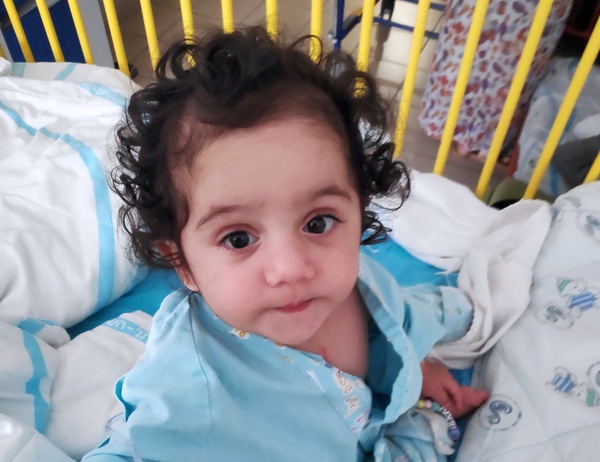 Mohammed E
 from Gaza was brought back up to the ICU this week, after months in the general ward as doctors worked on improving his weight. His sensitivity to food and inability to tolerate most milks has been a major road block in the recovery of this sweet boy: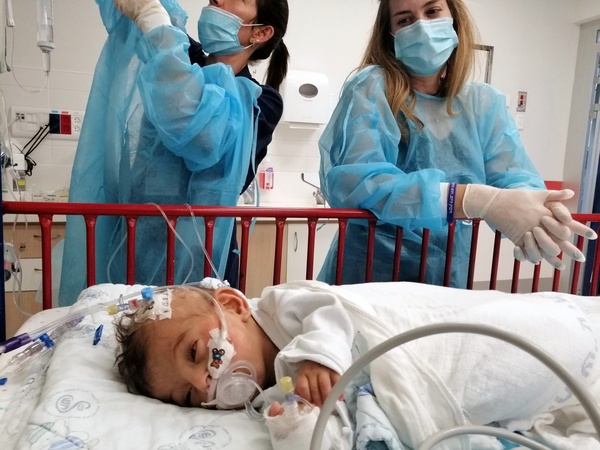 Baby
Sulaiman
, the last of the urgent Iraqi switch candidates to finally enter Israel after a protracted visa battle, had a CT scan this week and will have surgery at some point next week, God willing. He and his mother seem to attract attention wherever they go: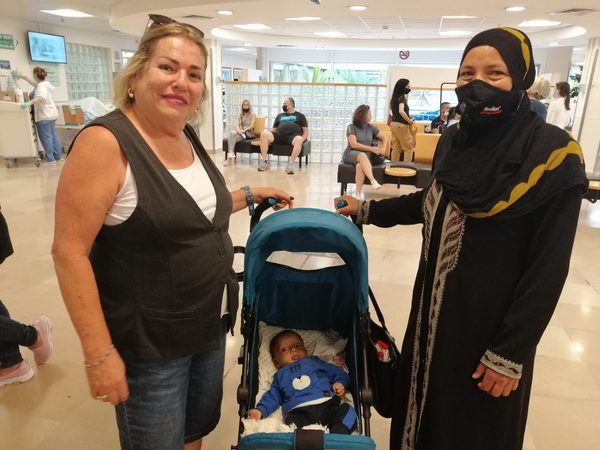 Lia
 had an echo today which showed a small amount of fluid around her heart, so she is starting on a new medication to help manage this. In many ways, since having surgery Lia has really blossomed; she is a lot more engaged and expressive.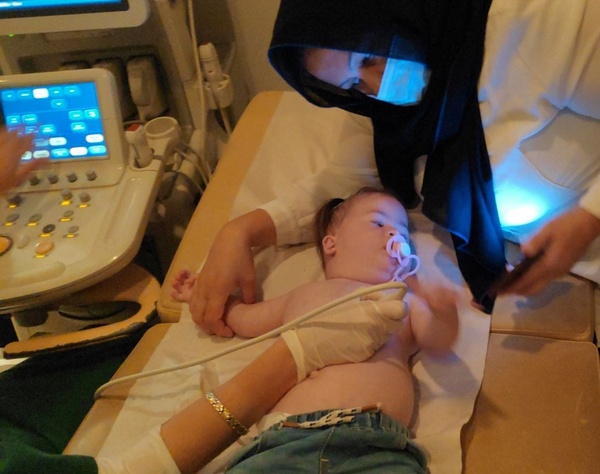 She and her mother are a joy to have with us. It is incredible the whole life change that occurs after these surgeries.

Yousif and Salwa have been cleared to return to Kurdistan!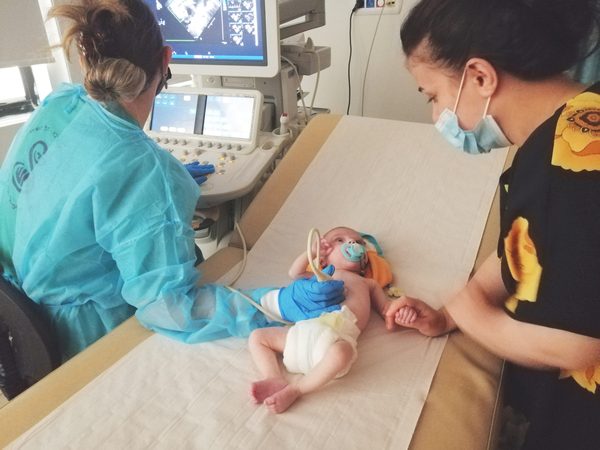 Yousif's mother has been waiting for another parents to be ready to travel with her to Kurdistan, and as of today Salwa can join her: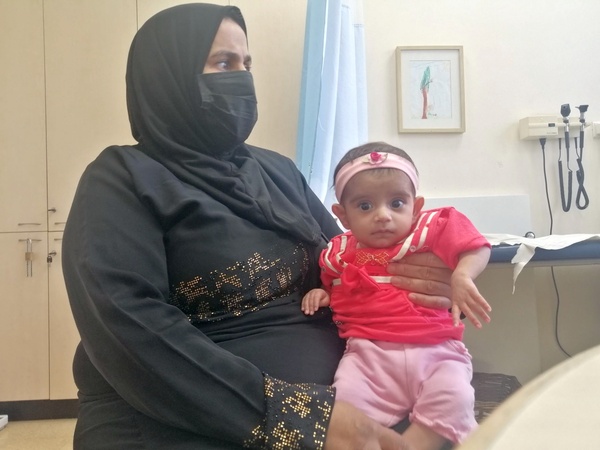 Salwa is one of only two children I've known to survive coming off the ECMO machine, and Yousif also had a difficult recovery and an emergency cath. Thank God for these two flying home healed to their families.
Lastly, many of you know Nate and Colin. They've both volunteered at Shevet before and met here last year. They were married this past winter and have felt led to come volunteer with Shevet in Kurdistan. They will bring their medical expertise and compassionate hearts to help serve the families there. Please pray for them as they travel next week.

May God bless you,