Dear friends,
We need to pray. Two of the Kurdish transposition babies whose entrance to Israel was delayed by the interior ministry are in the most critical condition tonight. Doctors at the Sheba Medical Center took the drastic step of putting them on the ECMO device (extracorporeal membrane oxygenation) to give their tiny hearts a chance to rest. From Sabrina's report on baby Ayan's switch surgery today:
Ayan's mother bravely endured the first four hours of his surgery, crying a little and getting up from her chair from time to time to check at the door if she can see him.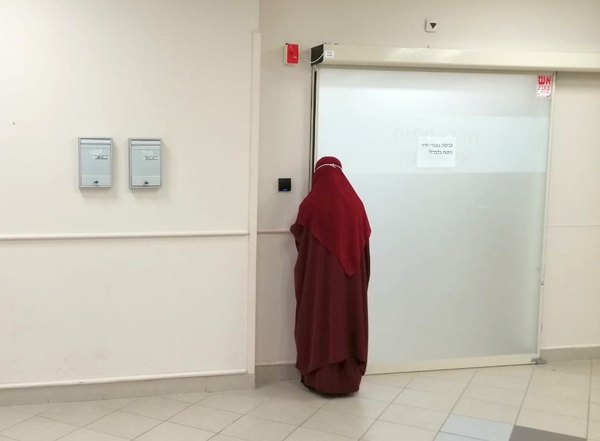 After the four hours a doctor came out to share the good news that the surgery for Ayan was finished and successful. Ayan's mother got down on her knees and prayed to God to express how thankful she is.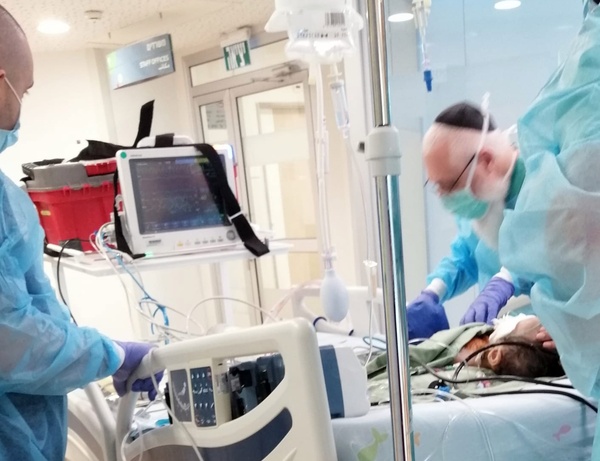 Ayan came out of the surgery after around another hour with his chest still open, and was taken back to the ICU. But after around another 20 minutes they had to take him back into surgery as his heart is so weak from the surgery. They had to put him on the ECMO machine because the change in pressure since the switch of the arteries is difficult for his heart to cope with, since it has been working for three months with the arteries transposed. The time now is going to be very difficult as Ayan probably has to be connected to the ECMO around one week. So please pray for the mother to have patience and strength and trust in the lord as he knows what is best for the precious life of Ayan. 
The other Kurdish baby Mohammed B has been on ECMO for three days since his delayed switch surgery, and Georgia reports that tonight doctors took him back to surgery to increase his ECMO support, as his heart is also not yet able to cope with the changes: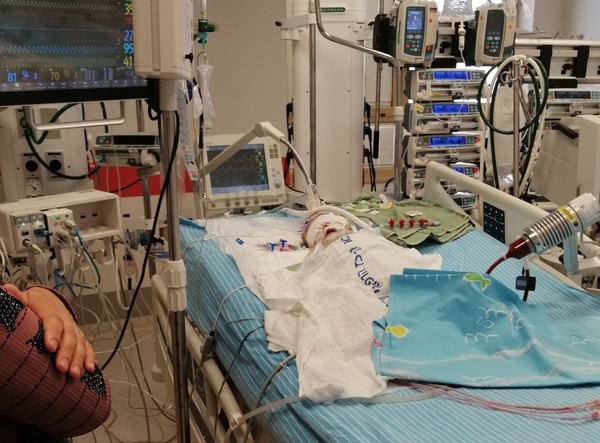 Friends this is directly connected to the visa delays that we've been praying about over the last months. Ayan and Mohammed both waited 39 days for approval of their emergency applications. Baby Sulaiman, who is still awaiting his surgery, waited 53 days before entering Israel.
There is some good news this week. After these long delays the interior ministry put in place new procedures to help streamline the process, and Thursday we received urgent visas for two more transposition babies after a wait of only 11 days. Thank God!
But when the two babies pictured above flew into Jordan enroute to Israel, in the airport security line they drew the attention of a young Kurdish man named Mohammed. He was also born with a heart defect, but after two surgeries his heart is now failing, and doctors in Jordan told him he could only be helped in an advanced center. When Mohammed heard there was an open door to Israel, as you can hear in the video below he begged us to help him:
We applied for an emergency visa for Mohammed 12 days ago, and from what we're hearing it appears the interior ministry will refuse him, on the grounds that he is no longer a child. We've explained to the interior ministry before that we and Sheba continue to accept patients with congenital heart defects even past their 18th birthday, and we've successfully brought at least seven such adult patients from Kurdistan in recent years. So far this time we haven't found a listening ear.
Once again I'm deeply troubled by this indifference to our neighbor's life. Israelis often think of these cases as an opportunity for hasbara, a way of explaining to the world that they are a caring and ethical people (as opposed to the many unfair accusations so often hurled against them, including this month in Toronto and Philadelphia). In this way they are something like evangelical Christians who think of medical relief as an opportunity for evangelism.
It's true that helping our neighbors is good hasbara, and also creates good opportunities for sharing the word of God. But if these are the only reasons we're doing it, our work is at risk of degenerating into theater. Like the religious hypocrites Messiah condemned, we would be seeking mainly to create a good impression on bystanders. In that case we would find it easier to shrug off these unfortunate delays and refusals, and move on to the next child.
But what if our work is born of the conviction that each life is precious and created in the image of God. What if it's the love of God that compels us. I hope those are the reasons that I can't seem to let go of these lost sheep that have fallen into our care, and the care of the people of Israel. If we compromise here we will lose the integrity of the work we've shared together for a quarter-century. Shevet Achim has never turned away a dying child, Israel has never turned away a dying child.
Please pray with me for the two babies and the young man Mohammed, and for the interior ministry in Israel and its new leadership. Our God has a way of snatching life from the jaws of death.
Jonathan for Shevet Achim
"Behold how good and how pleasant it is for brothers to dwell together in unity" (Psalm 133).