Dear praying friends,
As with each of these prayer update letters, it seems an incredible amount of things has taken place over the span of the week. Not only that physical tasks have gone ahead (echos, surgeries, shopping…) but to pay attention to, and reflect on, the range of emotions which are experienced by the families going through the surgery process, and for the volunteers and hospital staff walking alongside them.
Something which I have observed a lot this week is the beautiful gift of encouragement, both among our coworkers and between the mothers.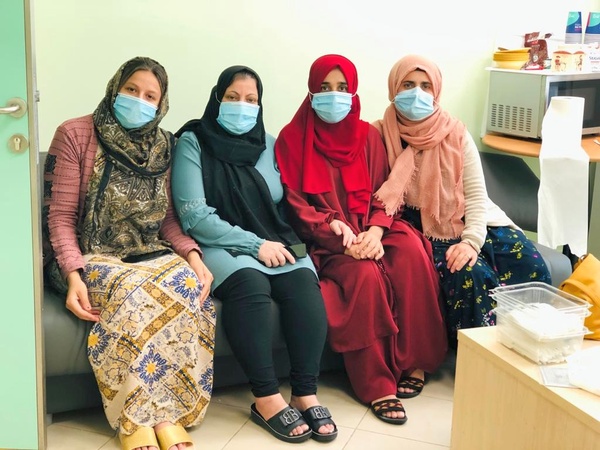 Therefore encourage one another and build one another up, just as you are doing.
We ask you, brothers, to respect those who labor among you and are over you in the Lord and admonish you,
and to esteem them very highly in love because of their work.
Be at peace among yourselves.
And we urge you, brothers, admonish the idle, encourage the fainthearted, help the weak, be patient with them all.
See that no one repays anyone evil for evil, but always seek to do good to one another and to everyone.
Rejoice always, pray without ceasing, give thanks in all circumstances;
for this is the will of God in Messiah Jesus for you.
Do not quench the Spirit. Do not despise prophecies, but test everything; hold fast what is good.
Abstain from every form of evil.
Now may the God of peace himself sanctify you completely,
and may your whole spirit and soul and body be kept blameless at the coming of our Lord Jesus Messiah.
He who calls you is faithful; he will surely do it.
Brothers, pray for us.1 Thessalonians 5:11-25 ESV
Please pray especially this week for 
Ayan
 from Kurdistan, who is at the moment in the most difficult situation of all the children here. Tuesday he was taken into a diagnostic catheterization, and then after doctors found his coronary arteries were very narrow he was taken immediately into surgery. Thankfully God looked over him and sustained his life during this difficult and dangerous surgery.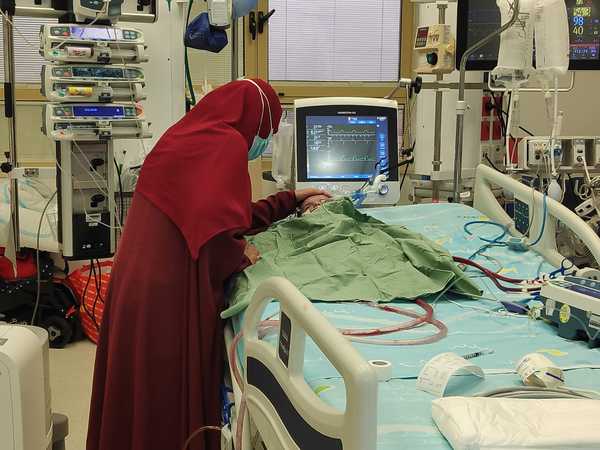 He was bleeding during the night and whilst he is stable on the ECMO machine now, we are asking for prayer for his life, and also for encouragement for his mother.
Please also pray for Mohammed B from Kurdistan. His heart, like Ayan's, has been extremely weak heart since the overdue surgery to switch the great arteries, and he was also put onto ECMO. Yesterday thank God he was able to come off the ECMO, so the heart would begin to work on its own again. It could still be a difficult recovery for this little baby:
We could encourage the Kurdish mothers with the story of Salwa, another transposition baby who came late for her heart surgery. She too needed the ECMO to help give her heart time to grow strong. And she returned home to Kurdistan this week, alongside little Yousif, pronounced by both cardiology and neurology to be in a good condition!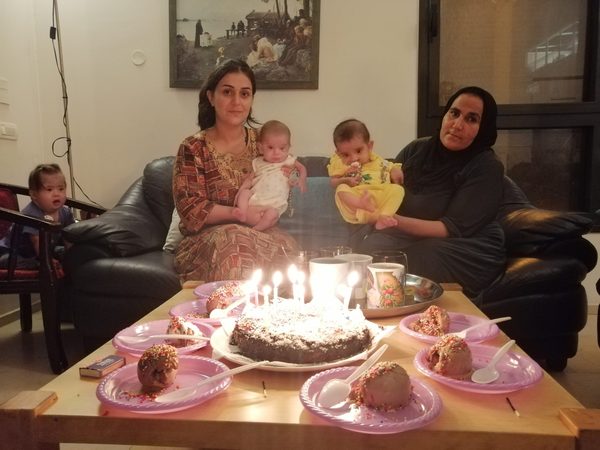 As we prepared the paperwork for travel together, I told her mother that it said in the report that Salwa (above right) had required lengthy resuscitation. We silently acknowledged the danger which Salwa has been brought through, and understood a little more of the miracle that it is that she is alive and (very) well, and was able to go back to her family this week.
Let's also remember baby 
Amin
 from Kurdistan, who is doing well after his switch surgery but will now have to undergo six weeks of IV antibiotic treatment to deal with an infection. His family will need grace and strength: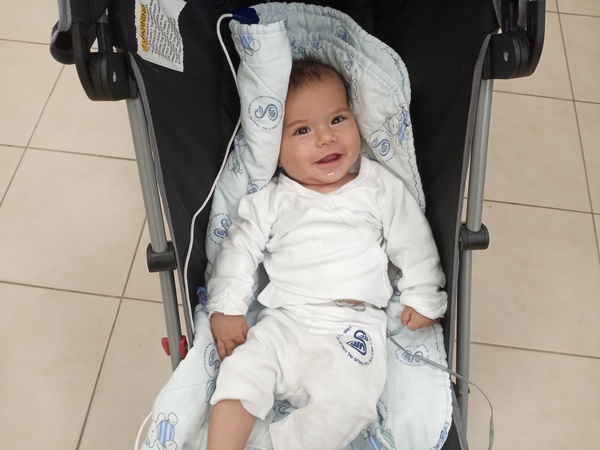 Mohammed E
, one of the babies from Gaza has had a difficult week as well. Despite a big improvement since his early days here in the winter time, Mohammed is now back in the ICU and intubated. He has an infection, which his body is needing a lot of help to fight off, although the doctors are hopeful that he is improving. Please pray for his recovery, and for godly encouragement for his father, who is worried and loves him dearly: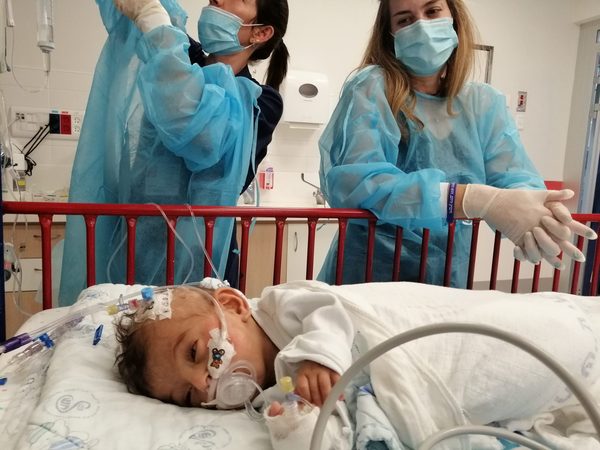 The little Gaza baby 
Alma
 in Hadassah Hospital appears to be doing better now, since her difficult time upon arrival. She is recovering from her first surgery:
And Kareem from Gaze had a cleft lip and palate repair surgery yesterday, please pray for his complete healing: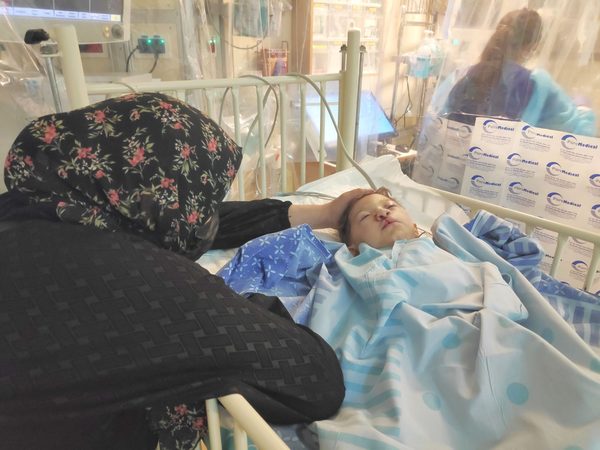 Sulaiman
, 
Samem
 and 
Shadi
 continue to wait for surgeries at Sheba; please pray that these would be soon scheduled and that during the waiting the mums would continue to be blessed with patience and peace: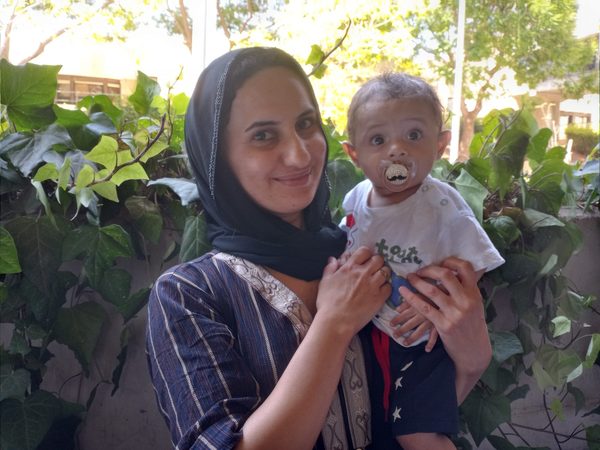 Hadeel
 had a good echo this week, the first since returning to our home in Jaffa. The moms whose babies were on ECMO enjoyed the opportunity to hold a baby again!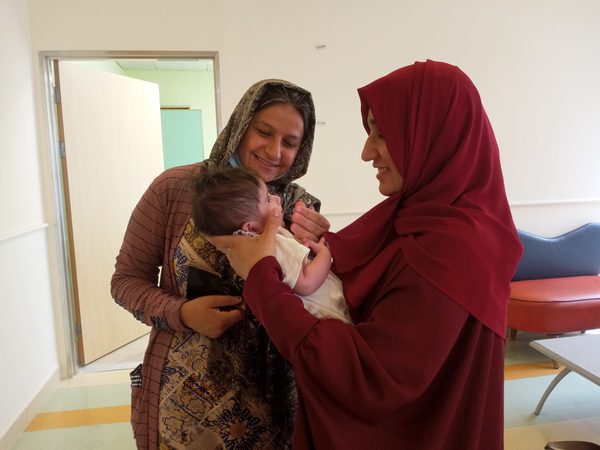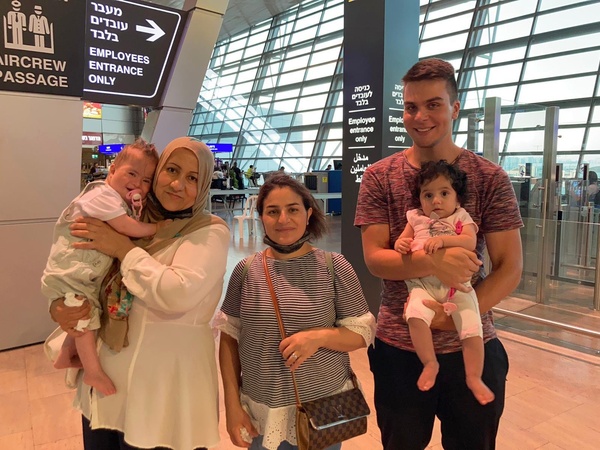 We also hope to welcome two new Kurdish babies at the start of next week. Zhiir is a baby of just one month of age, also a transposition needing a switch surgery, but unlike the other recent transpositions he received his visa soon enough for surgery at the proper time. And Dina is a toddler with a heart defect as well as a severe cleft lip and palate: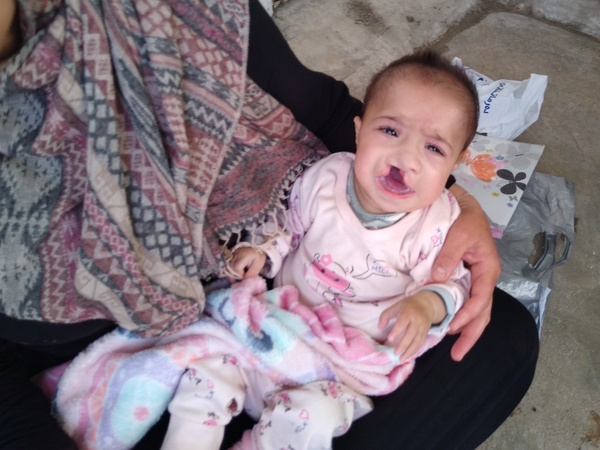 Please pray for these two new children and for Colin and Nate in Kurdistan as they prepare them for travel, and for our Father to give their families peace and hope.
Thank you for praying,
Georgia for Shevet Achim