Dear friends,
"Ayan, gyan, three months!"
Two weeks ago Ayan's mother marked his three months of life by decorating his hospital bed; she used candy and forks to write the number three: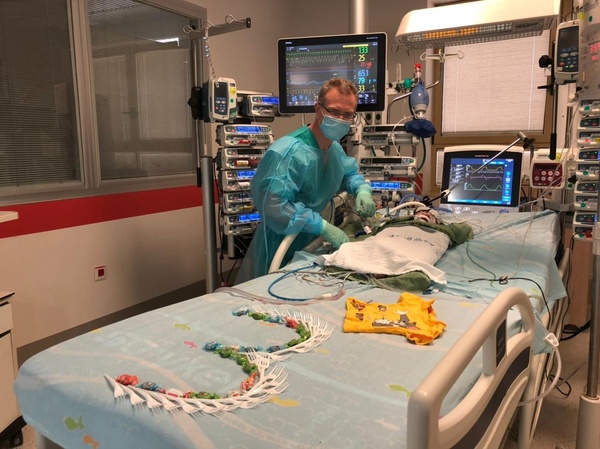 This past week she was asking "Hiwa hiya?" (There is hope?) as Ayan was taken off the ECMO machine after he had not significantly improved after one week of heart support.
On Tuesday his blood pressure dropped and with the maximum amount of support already being administered there was no further medicine or intervention that could help. She spent the last hours of his life willing him to wake and with a shaky voice praying, "Ayan, gyan, hesta!" (Ayan, dear, wake up!).
And as his blood pressure steadily decreased she lifted her hands unaware of anything else but her son and said this prayer under her breath: "Xwa gyan, zor shukran bo Ayan" (Dear God, thank you so much for Ayan).
Two nurses helped to move him from the bed into her arms, which is where Ayan was pronounced dead late on Tuesday night.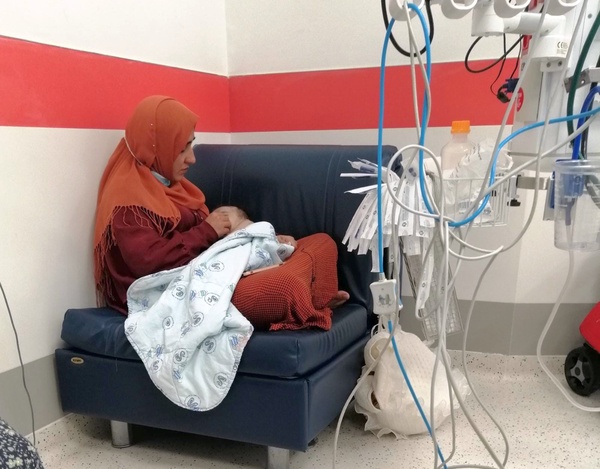 A few rooms over Mohammed B has come off the ECMO, his chest is closed, he is breathing on his own and waking up from the long bout of sedation: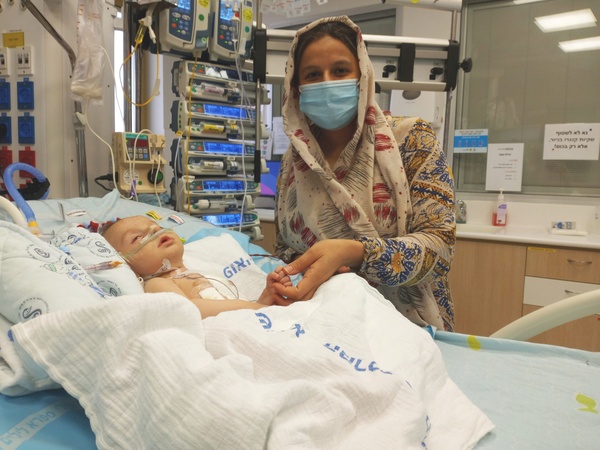 For all of their time in the hospital Mohammed B and Ayan were mirror images of each other, but here their roads have diverged drastically. The one person Ayan's mother cried out for after he died was Mohammed's mother, her best and closest friend.
For the past three weeks it is no exaggeration to say the hospital staff have worked tirelessly for these two boys. The surgical team did three surgeries in one day last week, two for Mohammed and one for Ayan, and it seems every other day they were taking one or both of them into the OR. The effort to save both of their lives was incredible.
Now Sulaiman is in a similar position to where Ayan and Mohammed were: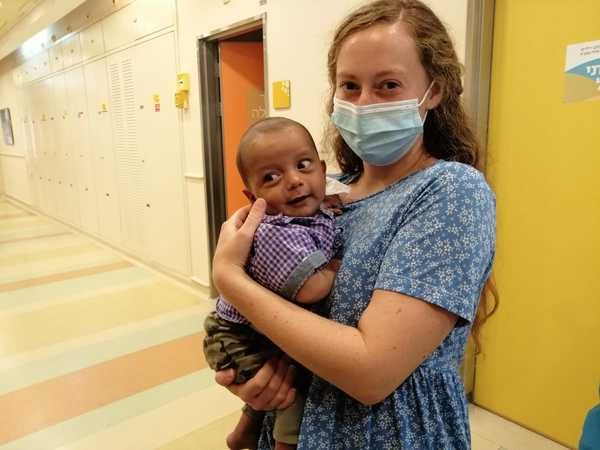 He was called into the hospital on Monday and on Wednesday had surgery to repair his transposition of the great arteries. He too was put on the ECMO after, and in less than twenty-four hours he underwent another surgery to widen arteries of his heart which were narrowed. Our partners at Sheba now continue to fight for his life into the weekend.
The switch surgeries of all three of these Kurdish babies became more dangerous because of their delayed visas to enter Israel; Jonathan is continuing to ask for prayer to know how to advocate for change at the interior ministry in Israel.
Mohammed E from Gaza is also still in the ICU after nearly eight months in Sheba. He is back on mechanical ventilation and his father is asking for prayer for his son's condition. Mohammed is still very sick and recovery is very difficult for him: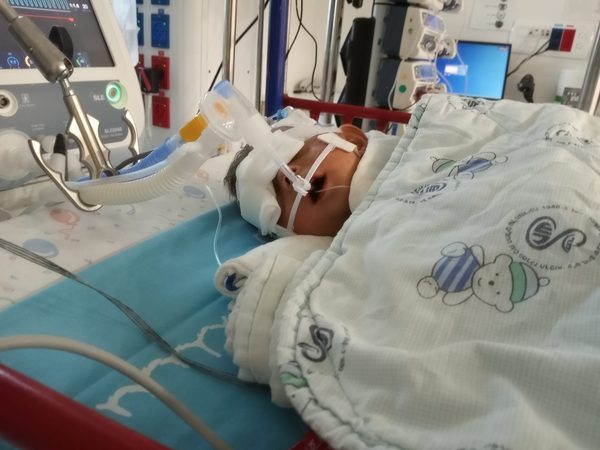 This week two new Kurdish families arrived in Israel. 
Dina
 has come for repair of a hole between the ventricles of her heart, and we also hope can have repair of her cleft lip/palate: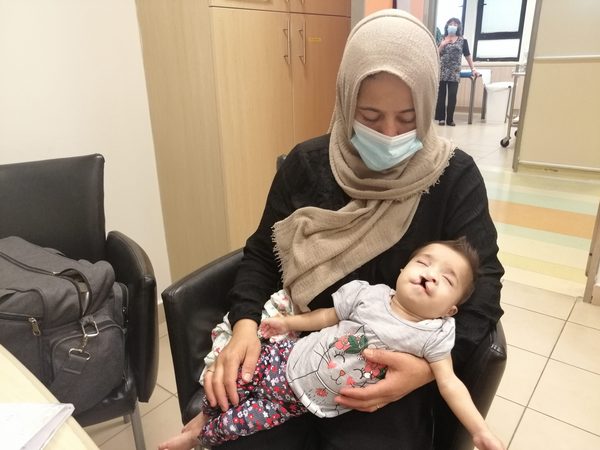 And month-and-a-half-old Zhiir has the same transposed great arteries as Ayan, Mohammed B, and Sulaiman. His visa was approved in just 11 days and we are praying that as a result his surgery and recovery will be easier and safer: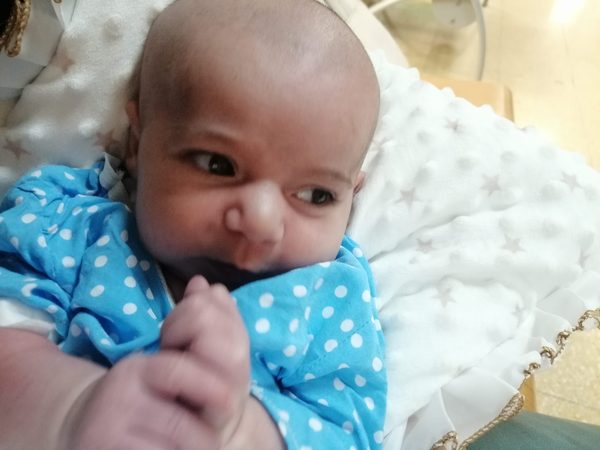 Finally, 
Hadeel
 and her father were cleared to fly back to Kurdistan and early this morning traveled with Ayan's mother through Dubai and will arrive in Kurdistan tonight: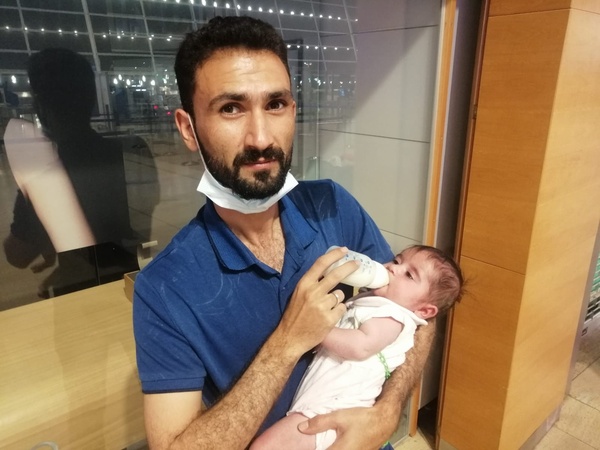 Hadeel's father is a truly gentle and honoring man. He accepted a longer travel time in order that Ayan's mother wouldn't have to travel alone.
Please keep in your prayers the mothers of Samem and Shadi who were very close with Ayan's mother and who are themselves awaiting the surgeries of their two boys. Having seen the death of the son of their close friend it will be in their minds as their children go through their operations: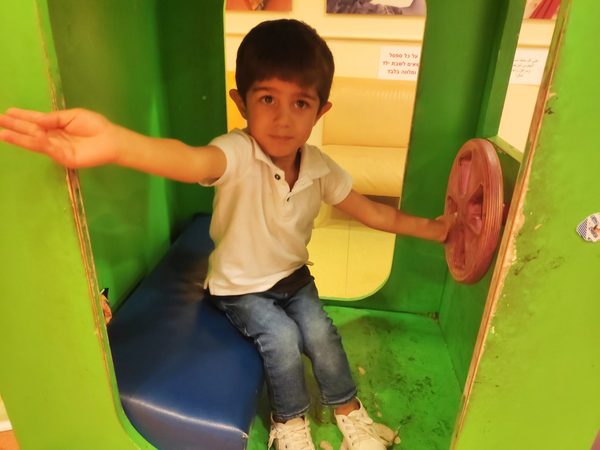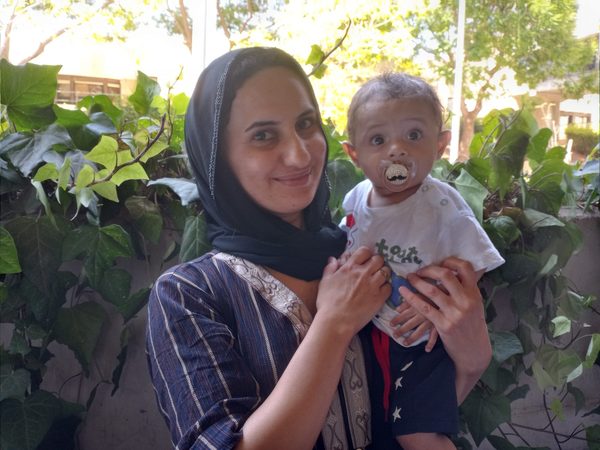 May God bless you,
Alena for Shevet Achim