Beloved friends,
The past two weeks we've focused on two transposition babies in critical condition in the Sheba Medical Center, after visa delays pushed their surgeries outside the safest window for intervention.
Today Georgia, Alena and Sabrina were shocked to find one of them, Mohammed B, already out of the ICU and on the fast track to recovery!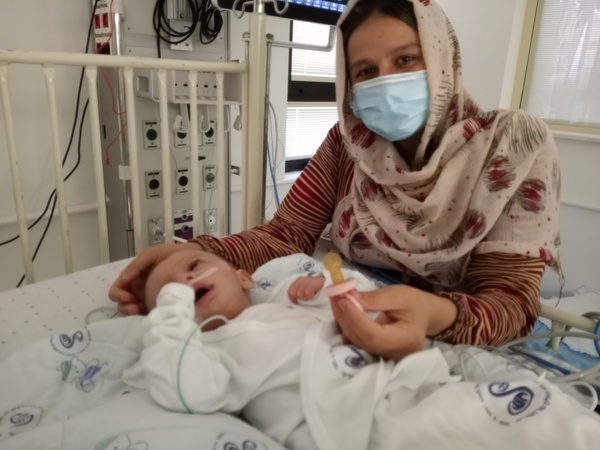 The other baby, three-month-old Ayan, is already with the Lord. Georgia was there when he died Tuesday evening:
As he lay in the big bed, with his chest open, and connected to many cables and tubes, his beautiful mother stood over him, praying and hoping and willing for his healing. "Wake up, dear Ayan," was a repeated prayer, as she stroked his head and kissed his hands and feet. Arranging and rearranging his blankets, crying and crying for her only son.
As the night came around, she asked to hold him, and two nurses came to help facilitate this. Before long, little Ayan's blood pressure dropped completely, and a doctor came to tell her that he had died in her arms.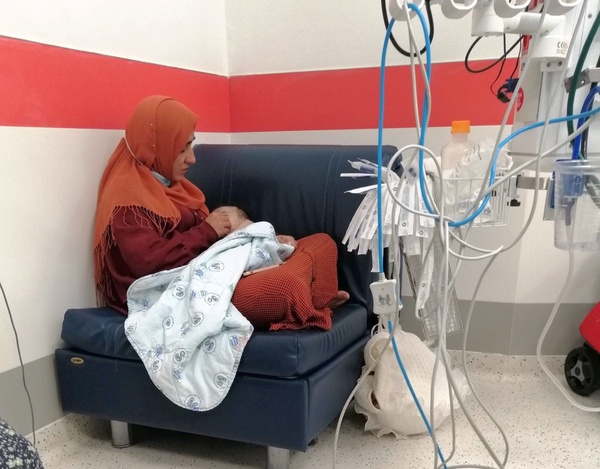 Ayan's mother wailed in her grief for this profound loss, as she clutched her baby into her, willing that this couldn't be true. She shared the news with Ayan's father, he firstly tried to speak words of comfort to his wife, before we heard him crying for Ayan as well. He sounded like a lovely and good man. Somehow his presence on the phone seemed to amplify his absence.
All of the other Kurdish mothers in the hospital gathered around, crying with her, and lending their support, as well as many other Arab mothers from the department. We all sat together on the floor; there was almost nothing to say, and nothing to do, but be together.
It is hard to describe what happened on this evening. How loudly she cried, how deep the longing that this wasn't true, how painful the idea of picturing life now without Ayan, how important was their faith, and to speak the words "Alhamdulilah," and to thank God for his will in this situation.
We don't hide such painful scenes because of a biblical conviction which is also shared by our Muslim neighbors: God is at work in even the most difficult situation and is always to be praised; suffering and loss is the only road to transformation; therefore we can embrace our circumstances and seek to learn from them.
I immediately shared with Ayan's father that our delay in obtaining a visa contributed to his son's death. We will not gain by avoiding this truth. And I have also sought to confront the interior ministry as clearly as possible with this truth, even posting a photo of Ayan after his death on our Hebrew Twitter feed. This loss must be seen and must lead to change.
In the population bureau of the interior ministry they are not pleased. The director-general wrote me today: Attempting to intimidate civil servants and accusing them of baseless accusations will not help with a solution. 
Please continue to pray that we will get this right. As our friend (and founding member of Shevet Achim) Joe Shulam wrote in his commentary on this week's Torah portion:
It is sometimes the right thing to do, to stand up against corrupt laws and evil practices and injustice and to speak out and protest the evil that is going on all around. Someone has to have the courage to stand up and take a clear stand to change the tide and protect God's interests and the truth. This is why Pinchas was rewarded by God…
And please pray with us now for the last of the delayed transposition babies, our own dear Sulaiman, who waited 53 days for permission to enter Israel. Tonight Georgia shares that he is right in the balance between life and death, just as the two babies described above were.
Sulaiman has remained in a stable condition over the weekend, on the ECMO and with a lot of medications. The recent echo showed that the heart function – the left ventricle – is not improved as much as the doctors had hoped for by now. His mother understands that his heart is quite weak, and she is understandably worried, especially after witnessing the death of Ayan, with the same heart defect as Sulaiman, at the end of last week. For me, it was chilling to re-enter the doors of the ICU and walk past the room where together we had watched Ayan's mother grieving the last minutes of her baby's life, and come to stand outside the room of Sulaiman, so for his mother, it must be magnified even more so…
Despite the lack of real improvement in Sulaiman's echo, the medical team attempted to see whether Sulaiman's heart was ready to function without the ECMO today. They found that he is not yet ready, so he remains in his room, with his chest open, machines bleeping around him, on ECMO.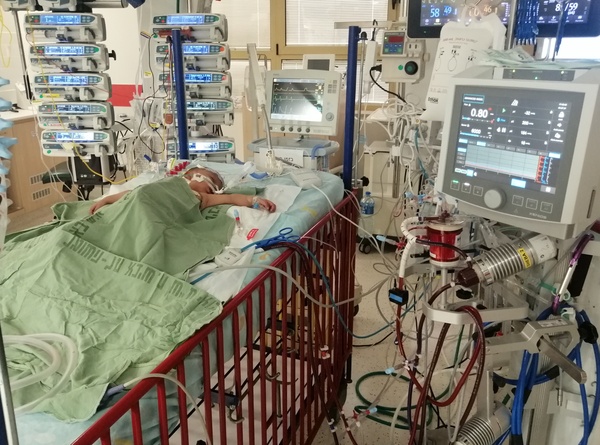 His mother asked to return home to Jaffa and sleep here tonight which the doctor was in agreement with. Hopefully this home away from home gives her a little respite, and rest.  As she left the ICU this evening, her parting words to the nurse were telling her "look after my boy." She is extremely worried, and we are hoping and praying for the best for her precious son.

Finally I want to share with our extended family a piece of joyful personal news. I made it back from Kurdistan to the US in time to be part of the marriage this morning of our youngest daughter Elly to Andy, who says "I love her with all of my heart."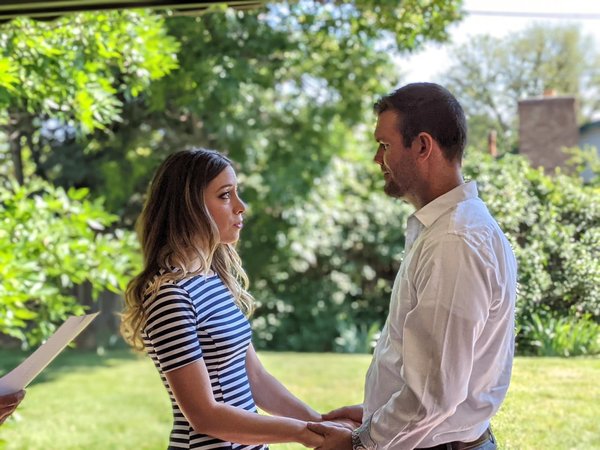 It's the second marriage for each, and each have two children. I am thankful to see the fulfillment day by day in so many ways of the last recorded promise of our Father: "Behold, I am making all things new."
Jonathan for Shevet Achim