Dear praying friends,
Yesterday we received this message from Colin in Kurdistan, regarding the young man Mohammed who is close to dying from complications of his childhood heart defect:

So far Mohammed has twice been denied a visa to enter Israel for treatment. At 33 years old, he is no longer a child and yet if we believe that every life is a valuable gift in the sight of our generous, kind and merciful God, we must believe that his life too is precious.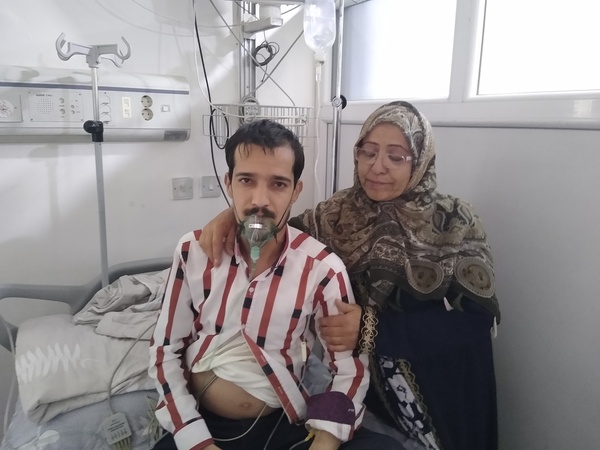 Please join us in prayer for his life, and that he would feel the loving kindness of God, giving honour to and valuing his life, whether this means that the doors will open for him to travel and arrive with the hope of a life-saving surgery or otherwise.
Baby Sulaiman, whose entry into Israel was delayed 53 days, was taken off the ECMO device yesterday, after one week of this heart and lung support following his second heart surgery: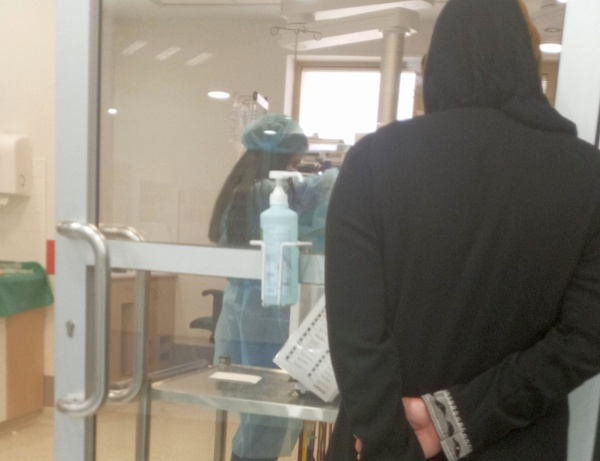 This seems familiar to us since two other delayed transposition babies in the last two weeks, Ayan and Mohammed B, followed the same course. At precisely this point of coming off the ECMO their paths diverged drastically, one to death and the other to life. It feels like waiting now to see which one Sulaiman will follow.
The delay in their surgeries greatly complicated their treatment. Two heart surgeries rather than one, the smaller surgeries to connect and detach them from the ECMO, other auxiliary surgeries in between, catheterizations, and the day to day, hour to hour waiting for any sign of improvement or deterioration is a brutal and grueling process for these parents, who are often too anxious to eat, forgetting to drink water and running on little sleep.
One of the other mothers said to Sulaiman's mother that what else can she do for her son, but pray for him the prayer of a mother (in Arabic Doaa al Um), a term we have also heard from other parents. I remember Jonathan saying there was a difference between the two Arabic words for pray:  salat and doaa. The first refers to formal, prescribed prayers, while doaa means more specifically a cry of the heart.
The prayer of a mother (or father) has been a recurrent theme in the ICU of the Sheba Medical Center this week. Every time we pass his room, Mohammed E's father asks Georgia, Sabrina and I to say a prayer for Mohammed as he is really struggling to recover, now eight months after he came from Gaza: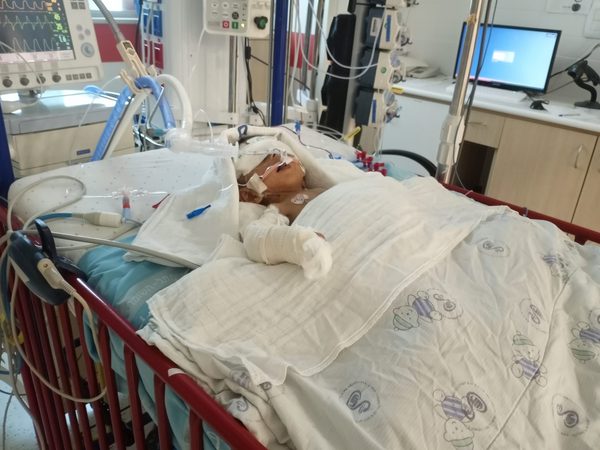 The father asked that we pray together for his son, believing that there is something unique about communal prayer despite our different religious backgrounds.
Newborn Mohammed from Gaza had to go back on mechanical ventilation this week due to narrowing of his trachea after his heart surgery: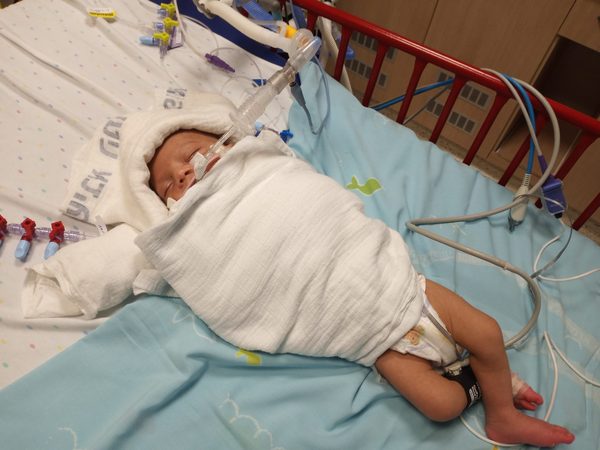 It was quite sudden and extremely upsetting for his mother. Probably one of the most difficult things we hear is the hopes of a parent seemingly crushed: "He was good after surgery, he was moving, and awake, and now he is not even breathing on his own."
His mother also asked that people pray for her son. She spoke of the importance to thank God in all circumstances and still her prayer is that her boy won't be taken away from her.
Another Gaza baby, Abed, was also reintubated this week even after the tracheostomy the doctors did last week: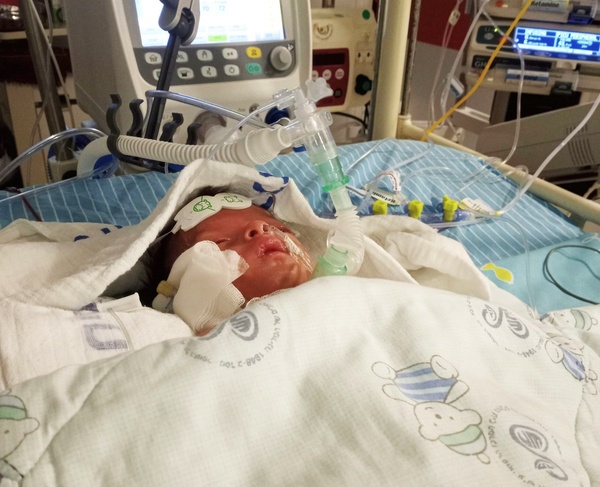 His mother went with Sabrina to Jerusalem specifically to pray for Abed, and we also can join with her in praying for her son.
We are hoping and trusting God that he will provide a way for Asmeen to return to Kurdistan. She has now been on mechanical ventilation for six months following her heart surgery. Asmeen's mother is acutely aware that now we are in July, more waiting time than she could ever have imagined possible.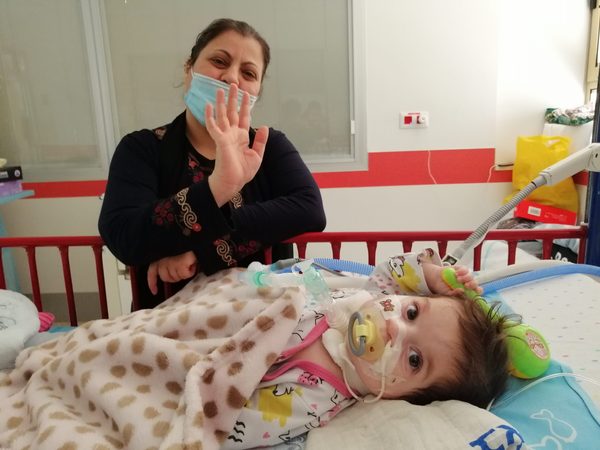 Each time she draws near to the edge of her hope, it seems that just a little more patience is bestowed upon her,  just enough to keep her going with patience and her beautiful attitude. The transfer on a ventilator is a big project, with many pieces to fall into place, including visas for Nate and Colin to enter Israel as her medical escorts. Please pray for God's blessing over all of this.
Zhiir, Dina and Shadi from Kurdistan are all waiting for their surgeries in our home in Jaffa. Their mums are wonderfully patient, and keeping themselves busy. Please pray for the health of the babies as they wait; Zhiir is scheduled for two surgeries necessary to repair his heart defect, the first being on Sunday: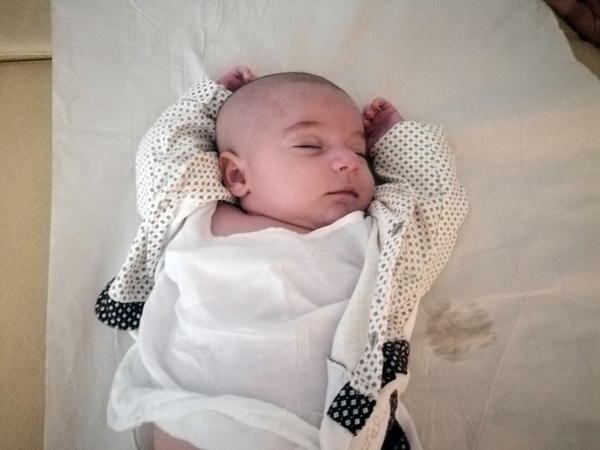 Shadi is a complex case and the doctors haven't yet decided exactly on what surgery will help him: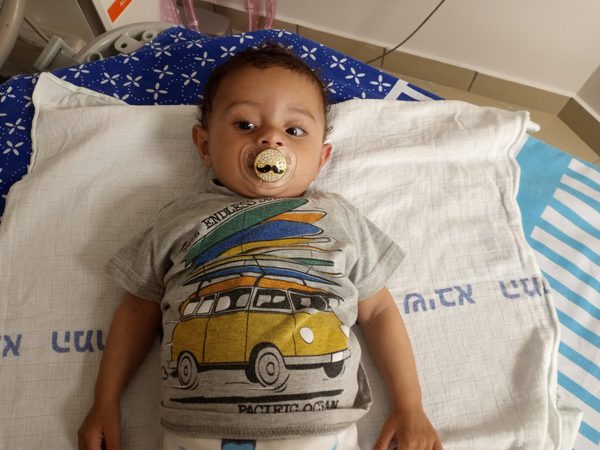 Dina also is complex, because her heart defect is just one of the problems which she has, notably also her cleft lip and palate: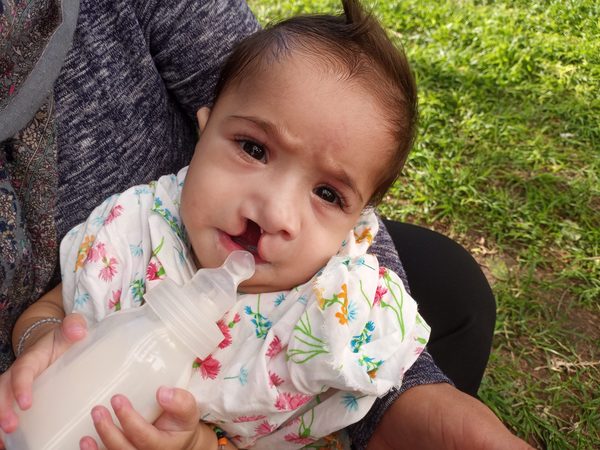 We are thanking God this week for Yadgar and Lava, who were discharged to our home in Jaffa after long recoveries from surgery, and for Meera who had a good echo, after many many difficult months. Samem from Iraq also has his surgery, and is recovering extremely well: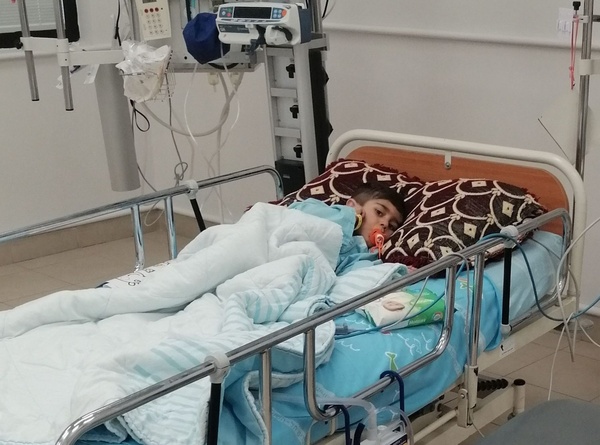 We also heard that there is a strong possibility that Julio, Luzma and Paula would be able to return to Israel soon. Please also lift them on prayer as well as the other dozen volunteers who have been waiting six months for entry permission.
We're now down to three workers in Jaffa, with our goodbye to Sebastian from Germany this week, who has been working with us since last year: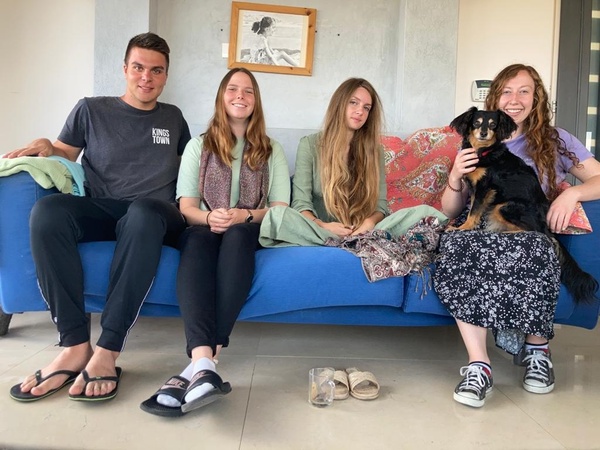 He has been a big blessing to have as part of our community; we "joked" with him many times that he has held everything together for us, each time he singlehandedly brought home the shopping for twelve people, produced delicious meals to return to after long days at the hospital, kept the cars in working order, and constantly full of fuel…. For each way he served with a whole heart, in many ways hidden, to make our work and life better, we are thankful to God, and pray for the very best for him, upon his return to Germany, and upcoming wedding and marriage.
Shabbat Shalom,
Georgia and Alena for Shevet Achim