Dear coworkers,
Last week I wrote you about the painful loss of the Kurdish baby Ayan, caused at least in part by the long delay of his entry visa by Israel's interior ministry. Tonight Georgia reports that the mother of another delayed baby, Sulaiman, is "bursting with good news" after his chest was finally closed 12 days after his surgery: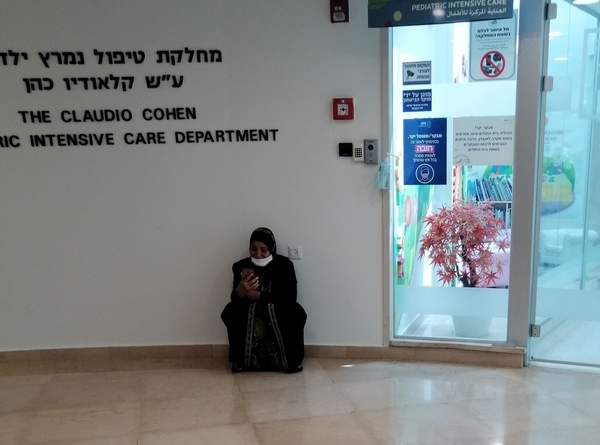 This joyful news is tempered by the report that
Mohammed B has a brain injury
, likely a result of his time on the ECMO device which also stemmed from the delay in his surgery: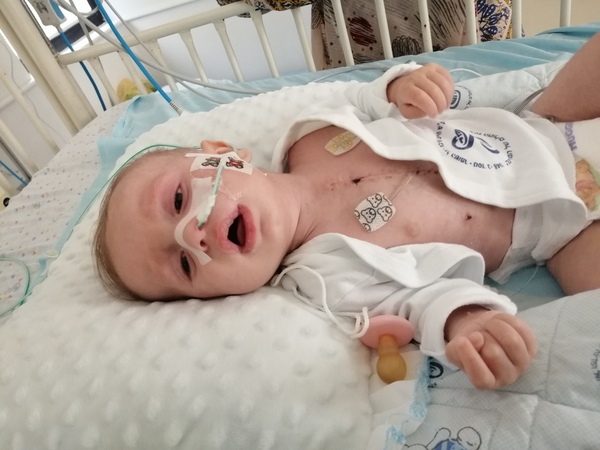 I shared with you last Sunday my public rebuke of the interior ministry over these delays, and over their refusal to allow 33-year-old 
Mohammed from Kurdistan
 into Israel at all for emergency surgery to repair his neglected congenital heart defect. I also shared the director-general's reply that "baseless accusations will not help with a solution."
Our longtime friend Christa replied the same evening from Colorado:
…I feel your dealings with the interior ministry may be somewhat in error…If you are demanding justice, you must be just. Thank them publicly for all the work and effort they have done in the many lives saved over the years.Your heart breaks for needless loss of life, as ours should. You see carelessness or perhaps even heartlessness as the cause, but you must apply the Do not judge Scripture even here…
This spirit or attitude of criticism is prevalent everywhere. I have struggled how to keep it out of my house and we are needing to deal with it here…my advice would be to apologize privately and publicly to the interior ministry…
Offer your heartfelt concern for all they have on their plate and thank them for prioritizing these children in the past.
First of all friends, this is exactly why I want to share openly with you the struggles we go through. In both Romans 12 and 1 Corinthians 12 Paul describes us as one body with many members. Only in relationship to each other can we carry out the instructions of the head; only together will all the gifts of God's spirit be exercised; only through the perspective of others can we compensate for our blind spots.
When there's something that needs to be said, please speak up. We need to hear from each other. Christa's words called me to faithfulness to Messiah's words, that we must first judge ourselves and only then correct others in love. In this spirit I wrote back the next day to the director-general:
First of all I ask forgiveness for the accusing tone of my previous email. Everything I wrote was from appreciation of the people of Israel. "Faithful are the wounds of one who loves."
Thanks to God, and also to the Population Authority [of the Interior Ministry], together we have brought so far about 500 children from Iraq and Syria without any problem.
In order to continue I only request with humility that you approve the request of the Sheba director-general to bring the dying Kurdish young man. Since he is no longer a child I compromise on our right to bring him under the auspices of Shevet Achim…
I pray that we will be able to pass this difficult period and work together in a spirit of friendship.
There was no reply, but I felt more peace. Seeking forgiveness and reconciliation transfers the conflict out of our own weak hands into the capable hands of our Father in heaven.
Thursday we received this update from Nate and Colin in Kurdistan:
I passed it along to the director-general together with a final appeal:
This is a most serious thing to leave him to die after all the appeals of the past weeks. We have come to the decisive moment. I ask for emergency permission to enter Israel before the end of the week.
Still no reply, neither from the director-general, nor from the others copied on the message: the office of the new interior minister, the office of Israel's new president, our partners in the hospital, the Israeli journalists who have been following this story, and the Israeli attorney who's been volunteering to help us.
This really shook me, because we've always been able to count on the people of Israel to live out the truth which they received from their God and passed on to the world: each life is precious because "in his own image God created them." We've seen it too many times in too many ways to doubt it.
I had trouble sleeping Friday night as I pondered this on my bed. By Shabbat morning a resolution was forming in my mind, to suspend the arrival of any further Iraqi or Syrian children to Israel until this issue was settled with the interior ministry. Partly I couldn't bear the hypocrisy of continuing to cooperate with them to save lives after they had set one aside to die for no reason. And partly I wanted to compel our Israeli friends and partners to take up the fight for Mohammed's life.
By last night in the US (Sunday morning in Israel) I was this close to writing or calling our partners at the Sheba Medical Center. But something held me back, perhaps the lessons we've been learning about leaving the fight to the Lord.
I was awakened at 04:00 am by a call from the surgeon at Sheba. He wanted to get the hospital involved in the fight for Mohammed, and also for visas for our workers to enter Israel. If he had money, he said, he would take it to the High Court for Justice.
Finally I had to ask him, "Why now?"
It turned out that an email reply had just come from the interior ministry. The terse message simply said "I told you a month ago that the hospital should apply for the young man, and we will weigh it according to guidelines."
I wrote back explaining this had already been done, and rejected. And I felt an enormous sense of relief. It's not yet fully visible, but I believe the word of God has cracked even the stony wall of the interior ministry in Israel. And a few minutes later one of Sheba's VPs chimed in with her support on the email thread.
Friends, I'm so grateful that our friends at Sheba took these steps freely and not under compulsion. And I'm grateful that God gave me grace to keep quiet until they did so. Maybe we have other conflicts in our lives to which we can apply this same principle.
I'm also challenged to look for soulish or idolatrous elements in the way I think of Israel. Yes, glorious things are spoken of you, O city of God. I believe with all my heart that this family has been chosen by God and all his promises to them will be fulfilled. I'm grateful that we Christians have been joined to those promises in Messiah. Yet neither we nor the Jewish people are yet perfected. We need to offer grace to each other until that day.
Jonathan for Shevet Achim
"Behold how good and how pleasant it is for brothers to dwell together in unity" (Psalm 133).