Dear friends,
Do you remember the ISIS refugee baby Sulaiman, and the agonizing 53-day wait for his permission to enter Israel in time for his emergency heart surgery?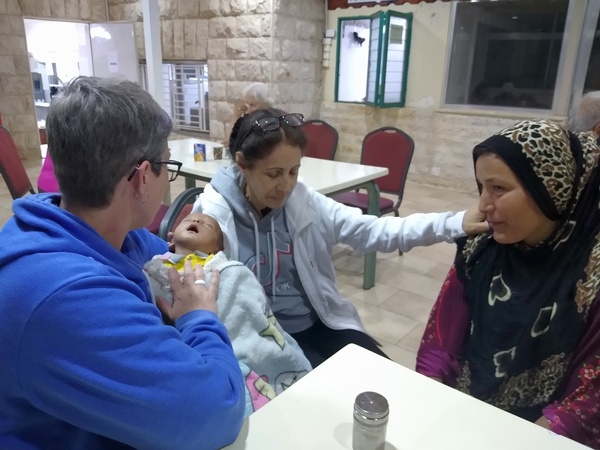 Two weeks ago he was between life and death on the ECMO device after surgery; last Sunday surgeons at the Sheba Medical Center were finally able to close his chest. And tonight Georgia shares that he has been discharged to our home in Jaffa:
His mother tells us it's been 20 days in the hospital, which seems both incredibly short, and also deeply filled with action and emotion. Sulaiman has improved vastly and it is wonderful to see him in the arms of his mother, a beautiful colour.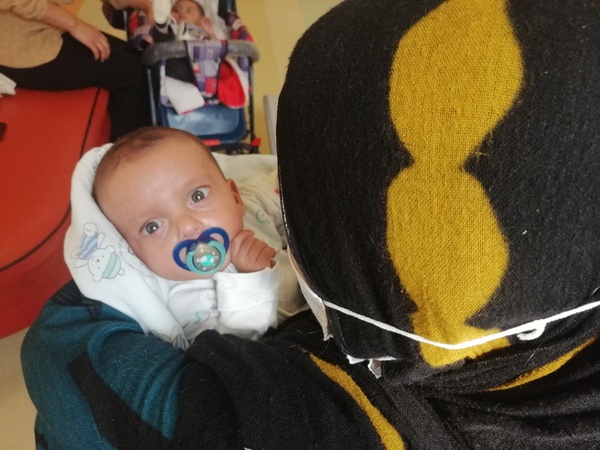 As he is a true extrovert, he was trying his best to be interactive and responsive with his beautiful eyes, although he is often crying a little. Please pray that he will settle at home, and continue to recover nicely before his echo next week. He also needs to have a check up with the neurologist in a fortnight.
And the surgeons at Sheba also took precious Dina, with her severely cleft palate, in for successful repair of the hole in her heart today: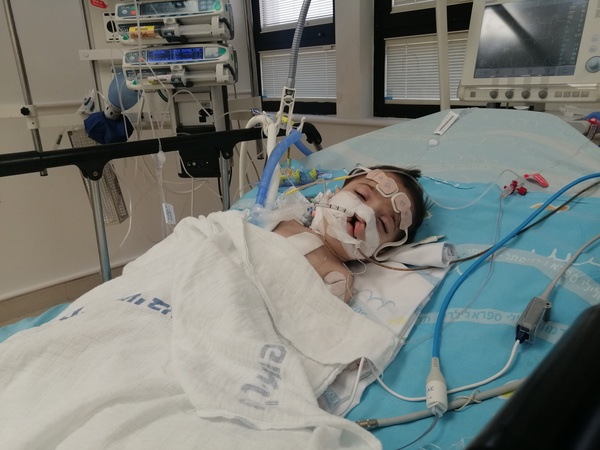 Now Dina is recovering in the ICU. Having shared our home with Dina and her mother for about a month now, Alena, Sabrina and I really noticed their absence as we came together to eat this evening. Dina has been weary and crying in her sweet weak voice every evening, and without her our house seemed so silent. We really missed them both, and so can imagine this is a hint of how much they are missed by the father of a Dina and her two sisters, Lia and Lavin back in Kurdistan.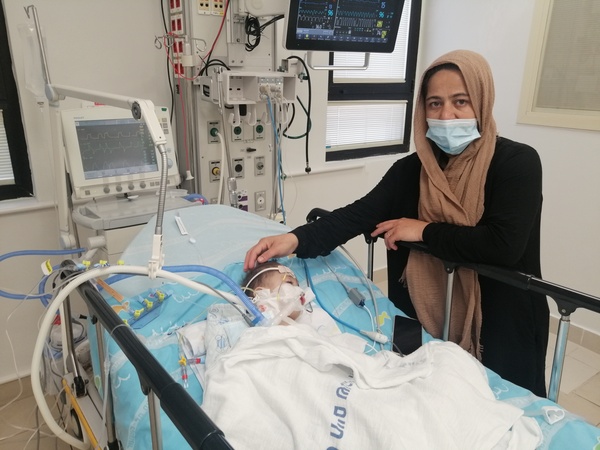 Georgia, Alena and Sabrina are no longer alone in their ministry in Jaffa. Last night they welcomed back to Israel Julio, Luzma and Paula: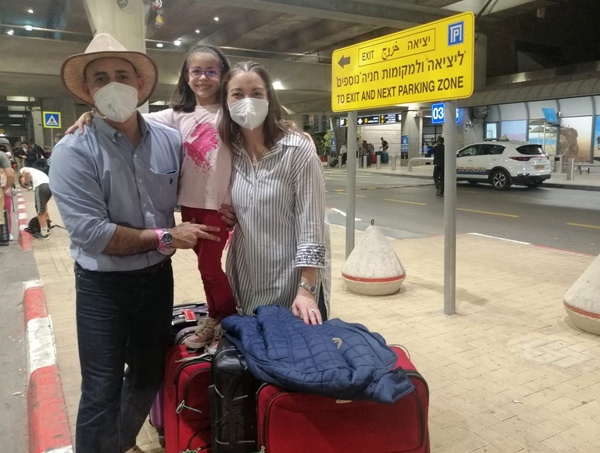 They become our first coworkers to enter Israel in 2021. And there are encouraging signs that other new workers may also be able to enter soon.
Friends, it is one of the great privileges and joys of our lives, to be chosen by God to participate with his people Israel as they bring healing to their humble neighbors. Which is why we will not give up on bringing the neglected heart patient Mohammed to Israel from Kurdistan. Our coworkers Nate and Colin were with him tonight in his home; click on this video to hear the appeal for his life:
At the end of the video Mohammed in Kurdish is asking for our prayers and help and for his visa; he is an only child and this is difficult for his mother and father; he has hope for the surgery.
Mohammed's application to enter Israel was denied today for the third time by the interior ministry. We have no choice now but to pass his appeal on to God and, if he allows, directly to the people of Israel.
The hearts of some Israelis are scarred and hardened toward their neighbors, after decades–no, millenia–of conflict. And like many of us, traditional misunderstanding of what it means to be the people of God tempts them to devalue their neighbors.
But the word of God has lost none of its power, and the Torah and the prophets couldn't be more beautifully explicit in their vision of Israel as a people chosen to be a blessing to all the peoples of the earth. We can be confident that the word of God will prevail.
For insight into the hearts of the people of Israel, let me end tonight by urging you to read carefully this story of an Israeli woman whose grandparents were killed in a terror attack in Jerusalem in 1948. Despite wall-to-wall opposition from her family, she couldn't resist an inner calling to donate one of her kidneys to a three-year-old boy in Gaza: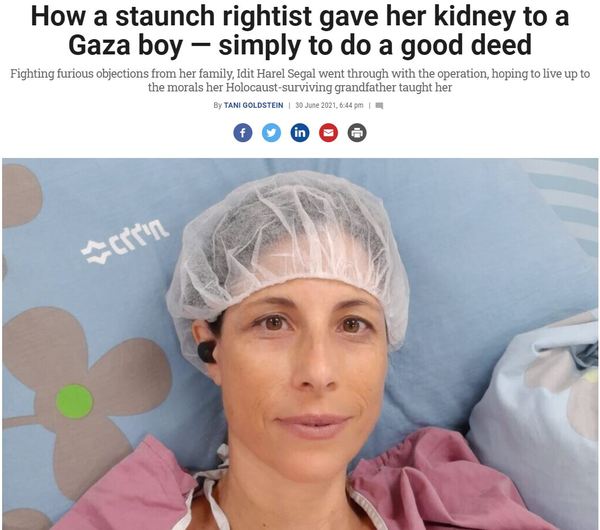 When Idit Harel Segal, a 50-year-old married mother of three, told her loved ones she was planning to donate one of her kidneys simply to do a good deed, they were aghast.
And that was before the staunchly right-wing family found out that the recipient would be a Palestinian from Gaza.
"I wanted to do something big — and what is bigger than saving a life…" [Click here for the rest of the story]
Friends, there is no greater joy for the people of Israel (or for Christians who've been grafted into their story) than to step out into their God-given destiny. Let's bless and pray for them now, and continue to speak truth to them about who they are called to be.
Jonathan for Shevet Achim
"Behold how good and how pleasant it is for brothers to dwell together in unity" (Psalm 133).