Dear friends,
Those of you who see the mid-week Shevet Prayer letter (click here to subscribe) already know how the Sheba doctors fought for the life of eight-month-old Shadi this week, as intercessors around the world fought alongside them.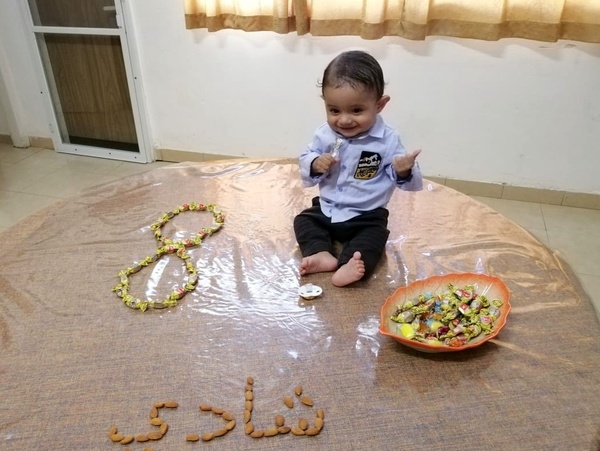 Shadi's surgery wasn't delayed by visa issues, like so many of the critically-ill newborns we've seen in recent months. But he still ended up on ECMO heart-lung support after his complex surgery, and by the end of the week it appeared he was failing. Our coworkers in Jaffa stayed by his mother's side through the Shabbat:
Shadi had a difficult weekend, holding onto life with the full support of the ECMO, and many medications at high doses. It was a blessing to spend time with his beautiful mother, and to stand by her as she steadily took in all the information she received about Shadi's declining condition.
She kissed his head and feet and hands over and over again, and she loved him, and prayed for his every minute. I think it is the instruction of Jesus to watch and wait and pray in these difficult times, when we are choosing not our own will, but His.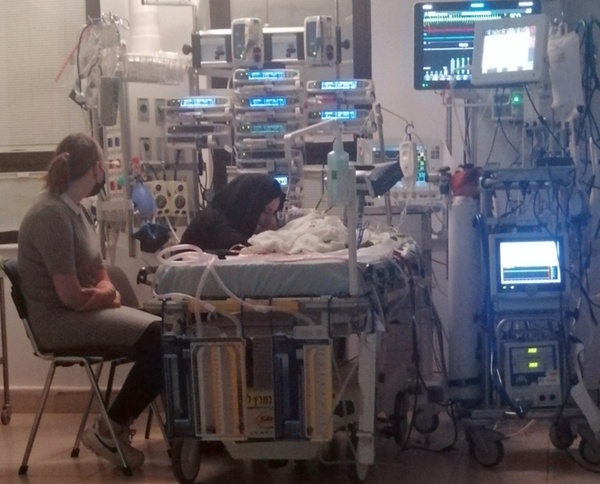 Today Shadi's mother watched as the doctors assessed and discussed and concluded that Shadi's heart was no longer working. She watched as the machines were switched off and the numbers on the monitors fell to nothing, and Shadi died.
Shadi was very well loved by everyone who met and knew him; as was his dear mother. Many of the hospital staff said lengthy tearful goodbyes as she hugged them all, thanking them for their help and devotion to Shadi.
Friends, can we even comprehend this type of unity when a family has just suffered their greatest imaginable loss? It is a testament to the kind of woman Shadi's mother is, and a testament to the amazing care of the Sheba and Shevet staff. And more than that I'm convinced it's the very love of God that permeates these moments, and leaves us all forever changed. What a treasure we've been given.
Side by side in the hospital today was joy, as the last of the delayed transposition babies Sulaiman passed his post-ECMO, post-discharge echo with flying colors, and will soon be going home: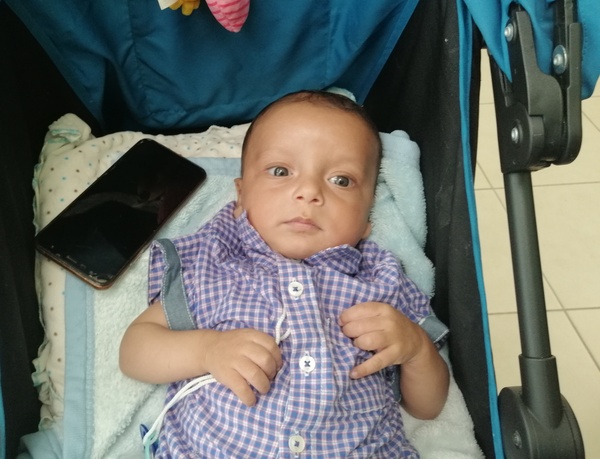 The conflict over visa delays and denials, about which I've written so much in the past four months, appears to be ending. This week Israel's interior ministry has been working diligently and expeditiously on the latest round of applications for 11 new children. And it also appears that after three refusals they are finally moving forward with a visa for 33-year-old Mohammed, who is near death from his neglected congenital heart defect, and who would have been the first of our patients ever refused entry by Israel: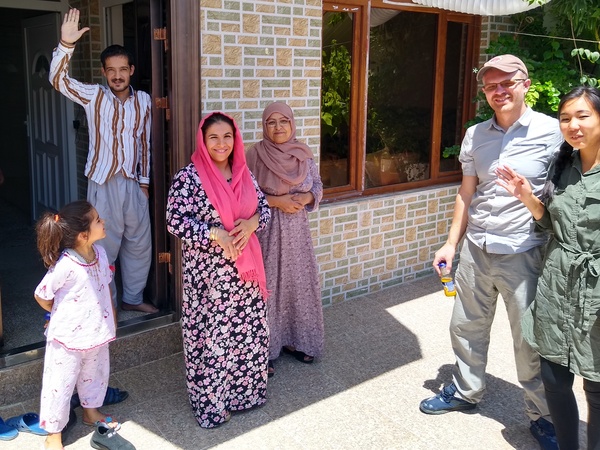 This comes after I wrote the interior ministry this week to say we could no longer bring children to Israel if there were not an investigation of the delays and denials. It's possible this step was unnecessary, and that things were already starting to move in the right direction. It certainly seemed to cost us the sympathy of some otherwise supportive Israelis. "Isn't it hurting your own work?" asked one journalist. Other friends remained silent.
But my initial doubts have settled into a conviction that a crucial battle has been won for the soul of Shevet Achim. We're established on the bedrock biblical truth that all men are created equal, and to compromise on the value of even one life would overthrow who we are, and deny who our God is. If we would obey Jesus can we ever pass by the wounded and dying on the side of the road? My hope and prayer is that we've come through a time of testing and are positioned for what our Father has ahead.
I'll leave you tonight with a relevant blog from a professor of Bible at Bar Ilan University in Israel: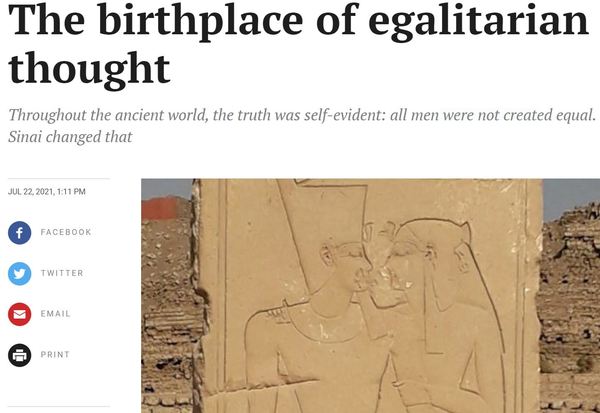 If you click on 
this link
, you'll find a compelling argument that Sinai is the source of this revolutionary claim that all men are created equal:
The Torah's central accounts — the Exodus and the Revelation at Sinai — pre-empt claims of election and immanent hierarchy within the Israelite nation. The Exodus story effectively meant that no member of the Children of Israel could lay claim to elevated status. All emanate from the Exodus — a common, seminal, liberating, but, most importantly, equalizing event.
And friends, our role as Gentile believers is to come alongside our Jewish brothers and say Amen! And….the story is even bigger than many imagine. The mystery of the ages, as Paul says, is not only that all Jews are created equal:
This mystery is that the Gentiles are fellow heirs, members of the same body, and partakers of the promise in Messiah Jesus through the good news.
Jonathan for Shevet Achim
"Behold how good and how pleasant it is for brothers to dwell together in unity" (Psalm 133).