Dear friends,
Please pray for Mohammed E. from Gaza. He came to the Sheba Medical Center almost nine months ago for repair of a hole in his heart, but doctors also found severe problems in many of his bodily systems. They've withheld no effort since then in trying to heal Mohammed, but this week reached the point where they had no further treatment to offer. At 3 kg (about 7 pounds) Mohammed is still at the same weight as when he was born.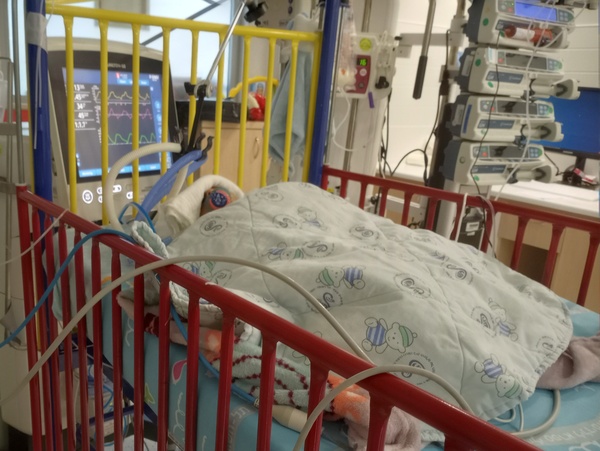 Mohammed's father decided today to return to Gaza after a meeting with the head doctors and nurses of the ICU, in which they again answered his questions with gentleness, and listened with earnestness. There is blame and anger as his father grieves his son will not get better. Please pray for his eyes to open to all the ways in which his son has been honored, loved, and cared for.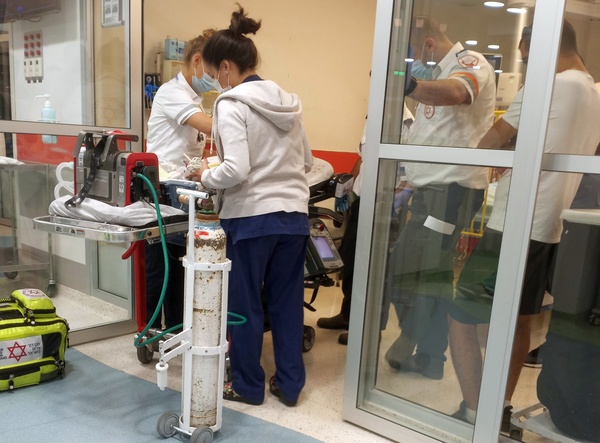 Our coworker Amar worked hard to coordinate all the pieces of the puzzle for a back-to-back ambulance transfer from Israel to Gaza, and also to prepare a place for Mohammed in a hospital in Gaza. As I watched the doctors and paramedics work out the transport this evening, I was reminded of Mohammed's life at the center of all of this. He will return to Gaza and for the first time in almost nine months his mother can see him. Doctors believe his condition is terminal, but for as long as he lives he will be loved, even by people he doesn't know.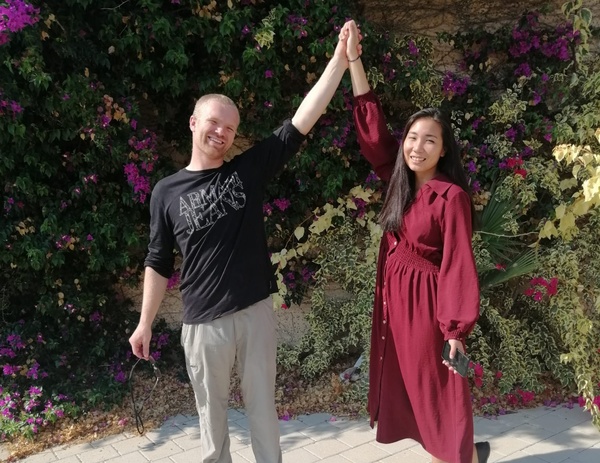 Colin and Nate arrived in Israel Tuesday with the latest group of Kurdish children; and as of today they are already out of quarantine and working to take
Asmeen
 back with them to Kurdistan as soon as possible. The new ventilator purchased for Asmeen arrived at Sheba yesterday to her mother's excitement: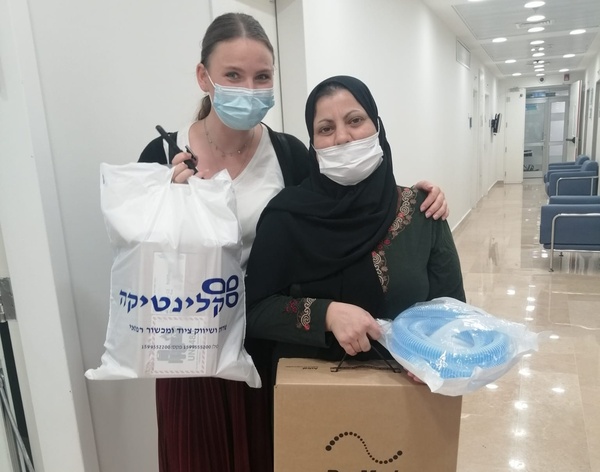 It seems surreal that this is finally happening after seven months: Asmeen is going home! Please be praying as Nate and Colin work on the complex logistics of flight travel for a child on a ventilator.
One of the new Kurdish children to arrive with Nate and Colin, 
Mohammed M
, is oxygen dependent and very blue, and went directly from the airport to the hospital where a place was ready for him. A CT has been done to study the anatomy of his heart: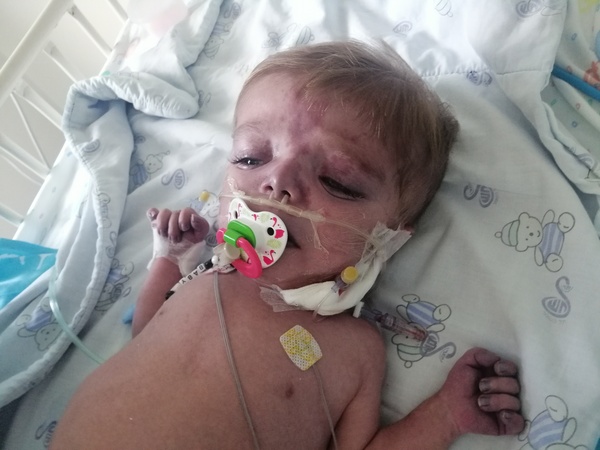 The other two children who arrived,
Aurfa
 and 
Ahmed
 came to our house in Jaffa, and are underwent their initial assessments yesterday and today: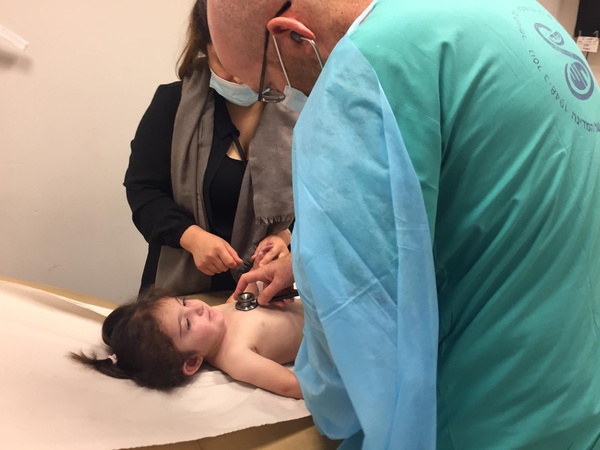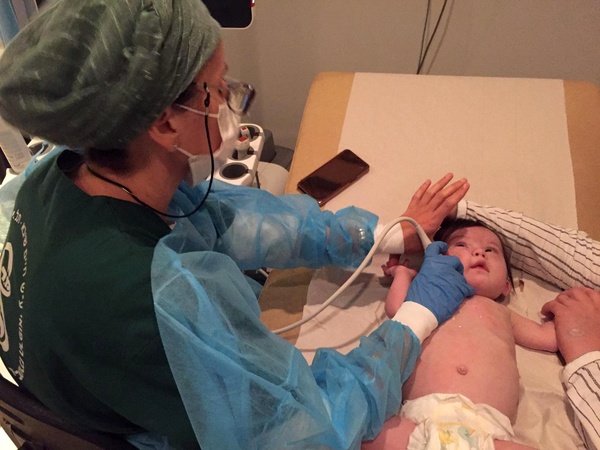 Mohammed Latif, the 33-year-old neglected heart patient who was also granted permission to fly this week, had a positive corona test right before he and his mother were due to leave for the airport in Iraq. Please pray for them during this delay, that God will protect Mohammed's life: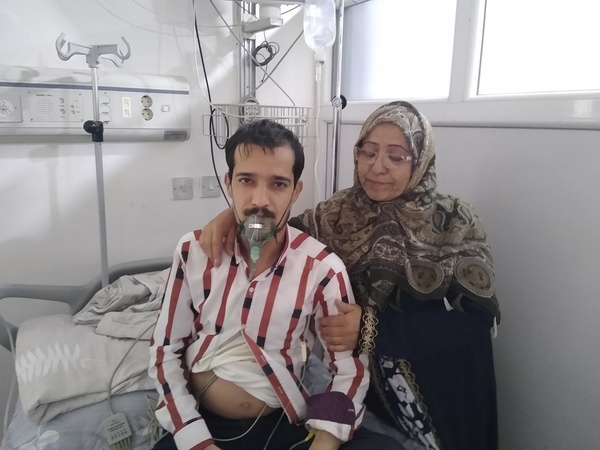 Precious baby 
Mohammed B
 from Kurdistan is going to have surgery to put in a stomach feeding tube, as he is not swallowing well enough to drink milk orally. This is linked to the brain damage from his recovery after his delayed surgeries, and means he will probably go home with this tube in place while he grows.
But there is progress in his restlessness, as his mother said that he is not crying all the time and is able to be soothed. Please pray for him and his mother.
Amin
, who is part of the 'Kurdish room' along with Mohammed B, looks like his time in the hospital is wrapping up as the doctors are preparing to discharge him: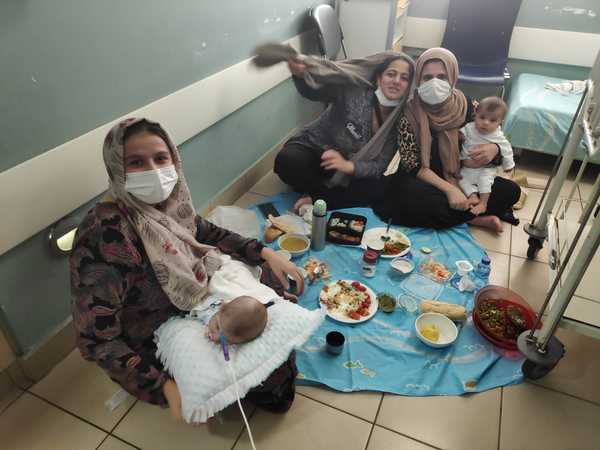 It has been a month and a half since his first surgery, and this long road was not expected by his mother (above right), but she has done so well and risen to every occasion; needless to say, she is extremely excited at the prospect that she will be coming home to Jaffa within the next few days.
Dina
, to everyone's surprise, is doing well after her risky surgery last week to remove the infection in her heart: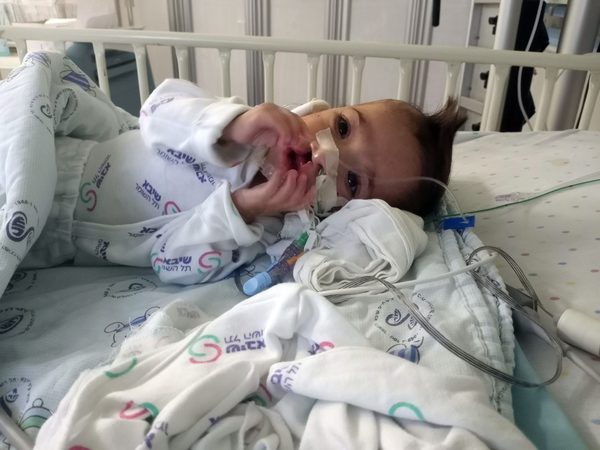 She still must be treated with antibiotics and so will have a central line to administer these antibiotics for the next month and a half. We're also hoping she can have surgery to close her cleft lip/palate. She is now breathing on her own and moved into the intermediate unit of the ICU. Praise God for this miraculous outcome.
Last week Julio, Luzma, and Paula got out of quarantine just in time to celebrate a very special day: Georgia's birthday. They immediately set out to bless Sabrina, Georgia and me, and in every way their presence has been a gift; we are not just coworkers, but family.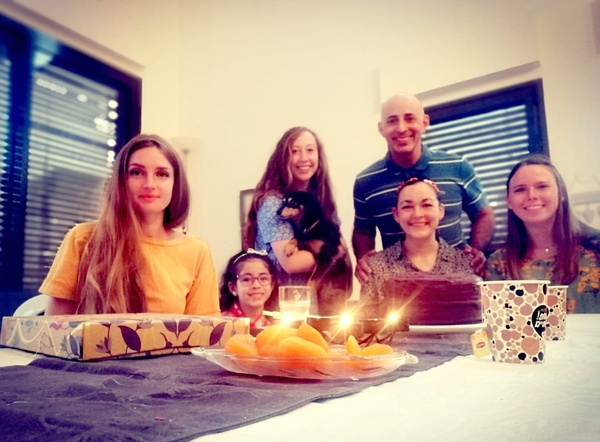 Over these past months Georgia has led our small team in a way that has brought one phrase to mind: love is brave. Love is brave in doing what is hard and what you don't want to do. I believe this is implicit in the famous love passage of 1 Corinthians 13–if love protects, perseveres, trusts and hopes, it must be brave.
It is something I found myself repeating as I looked at my coworkers. We must be brave like Jesus, and he makes us brave. Brave to keep going, to keep hoping, to keep believing.
Alena for Shevet Achim